Categories

Date/Time of Last Update: Tue Mar 21 21:00:30 2023 UTC






********** FOOD **********
return to top



7 spring vegetable recipes to celebrate the season
Mon, 20 Mar 2023 13:00:39 EDT
Recipes featuring ramps, morels, rhubarb and other spring vegetables to celebrate the season.
Match ID: 0 Score: 50.00 source: www.washingtonpost.com age: 1 day
qualifiers: 30.00 food, 20.00 recipes

Methane to food waste: eight ways to attempt to stay within 1.5C
Tue, 21 Mar 2023 19:10:39 GMT


Latest IPCC report highlights key measures countries must take to avoid climate catastrophe

The Intergovernmental Panel on Climate Change published the "synthesis report" of its sixth assessment report (AR6) on Monday. Eight years in preparation, this mammoth report encompasses the entire range of human knowledge of the climate system, compiled by hundreds of scientists from thousands of academic papers, and published in four parts, in August 2021, February and April 2022, and March 2023.

The report drew together the most important findings – but also highlighted some key measures that governments and countries must take immediately if we are to avoid climate catastrophe:

Continue reading...
Match ID: 1 Score: 30.00 source: www.theguardian.com age: 0 days
qualifiers: 30.00 food

Let this asparagus pasta with grated apple usher you into spring
Tue, 21 Mar 2023 14:00:34 EDT
Grated apple brightens up this pungent pasta salad made with blue cheese, asparagus and walnuts.
Match ID: 2 Score: 30.00 source: www.washingtonpost.com age: 0 days
qualifiers: 30.00 food

Have your cake and print it: the 3D culinary revolution is coming
Tue, 21 Mar 2023 16:00:05 GMT


Engineers show 3D printing's potential by turning cartridges of paste and powder into cheesecake

It was perhaps no surprise, when researchers set out to push the boundaries of 3D printing, that their attempts to rattle out cheesecakes were not immediately successful.

The first trial started well enough, but as the printer gradually built up the dessert, squirting one layer and then the next, the creation began to slump before quietly collapsing into a gloopy heap.

Continue reading...
Match ID: 3 Score: 30.00 source: www.theguardian.com age: 0 days
qualifiers: 30.00 food

The truth about Gwyneth Paltrow's diet? It is as strange as you'd expect | Arwa Mahdawi
Tue, 21 Mar 2023 14:50:24 GMT


The actor and influencer has been called out for glorifying restricted eating. What is it with the rich and their weird ideas about wellness?

This time there aren't any vaginas involved. I say that because half the time Gwyneth Paltrow is in the news it's vagina-related. On this occasion, however, it's because a lot of people are seemingly annoyed that she – a woman who has amassed a fortune doling out strange and often suspect health advice via her lifestyle brand Goop – follows that advice herself.

The trouble started when Paltrow appeared on an episode of Dr Will Cole's The Art of Being Well podcast and shared what she eats in a typical day. Which, no points for guessing, isn't much. She doesn't eat until about noon which, in normal-person-speak, means she skips breakfast. In wellness land it means she's doing "a nice intermittent fast". Then she has something that won't spike her blood pressure, such as coffee. She often follows that up with "bone broth". An hour of "movement" ensues, wrapped up with some vigorous dry brushing and the sauna. Finally: an early dinner. "I try to eat according to paleo," she says. "So lots of vegetables. It's really important for me to support my detox." I'm sorry, detox? You can't detox if there was never any tox in the first place.

Continue reading...
Match ID: 4 Score: 30.00 source: www.theguardian.com age: 0 days
qualifiers: 30.00 food

: FDA close to a decision on whether to authorize a second round of updated omicron-targeting COVID booster: WSJ
Tue, 21 Mar 2023 14:25:00 GMT


The Food and Drug Administration is getting close to a decision on whether to authorize a second round of the updated booster that targets omicron — the dominant variant — for the elderly and others at high risk of severe disease, the Wall Street Journal reported Tuesday, citing people familiar with the matter. A decision could come within weeks, the people told the paper. For now, officials are looking at people aged 65 and older or those with weakened immune systems. Some people in those groups have been asking their doctors for a second booster, although scientists have no data to prove one is needed. As it stands, the first round of the booster has had low uptake. Just 54.3 million people living in the U.S., or 16.4% of the overall population, have had a booster, according to data from the Centers for Disease Control and Prevention.

Market Pulse Stories are Rapid-fire, short news bursts on stocks and markets as they move. Visit MarketWatch.com for more information on this news.


Match ID: 5 Score: 30.00 source: www.marketwatch.com age: 0 days
qualifiers: 30.00 food

20 great wines for Easter
Tue, 21 Mar 2023 14:00:05 GMT


The Observer's wine critic chooses drinks to suit Good Friday fish, classic roast lamb – or just to sip with friends on a bank holiday

Specially Selected Greco di Tufo
Italy 2020 (£5.99, Aldi)
A southern Italian with gentle blossomy nose and pear, peach and lemon flavours. It's the kind of softly refreshing dry white that performs a triple function: aperitif, unobtrusive and inexpensive party white, and partner for light fish, seafood or green leafy salad starters.

Continue reading...
Match ID: 6 Score: 30.00 source: www.theguardian.com age: 0 days
qualifiers: 30.00 food

Nigel Slater's recipe for rhubarb, elderflower and brioche toasts
Tue, 21 Mar 2023 12:00:54 GMT
An unusual and attractive fruity sweet treat

Trim 500g of rhubarb, discarding any tough ends or dry tips on the stalks. Cut into 3cm lengths, then put them into a shallow baking dish in a single layer.

Finely grate the zest from 1 medium-sized orange and set aside.

Continue reading...
Match ID: 7 Score: 30.00 source: www.theguardian.com age: 0 days
qualifiers: 30.00 food

Drought caused 43,000 'excess deaths' in Somalia last year, half of them young children
Tue, 21 Mar 2023 11:53:26 GMT


New report uncovers tragic scale of climate-led crisis and warns of up to 34,000 more deaths so far this year

A new report released by the Somalian government suggests that far more children died in the country last year due to the ongoing drought than previously realised.

The study estimates that there were 43,000 excess deaths in 2022 in Somalia due to the deepening drought compared with similar droughts in 2017 and 2018.

Continue reading...
Match ID: 8 Score: 30.00 source: www.theguardian.com age: 0 days
qualifiers: 30.00 food

Feral Hogs Are the Worst Invasive Species You've Never Thought About
Tue, 21 Mar 2023 11:00:00 +0000
Wild hogs destroy crops, uproot landscapes, and spread diseases—and not much is stopping them.
Match ID: 9 Score: 30.00 source: www.wired.com age: 0 days
qualifiers: 30.00 food

Canada woman sues Tim Hortons after 'superheated' tea caused 'horrific' burns
Mon, 20 Mar 2023 17:39:34 GMT


Jackie Lansing sues coffee chain for C$500,000 after cup of tea that 'collapsed' and spilled on her stomach and legs left her 'disfigured'

An Ontario woman and her family are suing Canada's best-known coffee chain for C$500,000 ($366,000), alleging Tim Hortons served her "superheated" tea in a defective cup that left her with "horrific" burns on her body.

Jackie Lansing, 73, ordered a black tea while at a drive-through in southern Ontario last year.

Continue reading...
Match ID: 10 Score: 30.00 source: www.theguardian.com age: 1 day
qualifiers: 30.00 food

This wild rice soup, with my vegan tweaks, reminds me of home
Mon, 20 Mar 2023 12:00:20 EDT
A specialty of Minnesota, this wild rice soup is made vegan, but retains its creamy deliciousness and heft.
Match ID: 11 Score: 30.00 source: www.washingtonpost.com age: 1 day
qualifiers: 30.00 food

Demissões na Meta, Twitter, Google, XP e empresas de tecnologia têm 'leve ameaça', cortes durante licença e bônus menor para brasileiros
Mon, 20 Mar 2023 15:00:30 +0000


Mais de 100 afetados pela onda de demissões em empresas de tecnologia contam como o encanto virou decepção.

The post Demissões na Meta, Twitter, Google, XP e empresas de tecnologia têm 'leve ameaça', cortes durante licença e bônus menor para brasileiros appeared first on The Intercept.


Match ID: 12 Score: 30.00 source: theintercept.com age: 1 day
qualifiers: 30.00 food

Say goodbye to dry chicken breasts with these 4 tips
Mon, 20 Mar 2023 10:00:58 EDT
Chicken breasts are easy to overcook and dry out, but follow these suggestions for juicy, tender meat.
Match ID: 13 Score: 30.00 source: www.washingtonpost.com age: 1 day
qualifiers: 30.00 food

Our food hang-ups hurt kids. Here's how to flip the script.
Mon, 20 Mar 2023 06:00:06 EDT
Parents should rethink what they've been taught about feeding kids.
Match ID: 14 Score: 30.00 source: www.washingtonpost.com age: 1 day
qualifiers: 30.00 food

Beef 'n Buns 'n Paradise keeps tradition alive and tasty in Frederick
Mon, 20 Mar 2023 06:00:29 EDT
The drive-through has been a Frederick mainstay since 1995, and for good reason: The place serves classic Americana fare, sometimes with a Maryland twist.
Match ID: 15 Score: 30.00 source: www.washingtonpost.com age: 1 day
qualifiers: 30.00 food

Foods and Their Corresponding Feelings
Fri, 17 Mar 2023 18:00:00 +0000
Messy tacos, microwaved leftovers with a surprise cold spot, and other sensorially resonant comestibles.
Match ID: 16 Score: 21.43 source: www.newyorker.com age: 4 days
qualifiers: 21.43 food

Iraqis Tortured by the U.S. in Abu Ghraib Never Got Justice
Fri, 17 Mar 2023 09:00:20 +0000


"Miraculously, they still believe in the U.S. justice system and still want to tell their story to a U.S. jury."

The post Iraqis Tortured by the U.S. in Abu Ghraib Never Got Justice appeared first on The Intercept.


Match ID: 17 Score: 21.43 source: theintercept.com age: 4 days
qualifiers: 21.43 food

Sign up for Word of Mouth: the best of Guardian Food every week
Tue, 09 Jul 2019 08:19:21 GMT


A weekly email bringing you our best food writing, the latest recipes, seasonal eating ideas and must-read restaurant reviews

Each week we'll keep you up-to-date with all the food coverage from the Guardian and the Observer. We'll send you the latest recipes from Yotam Ottolenghi, Nigel Slater, Meera Sodha and all our star cooks, stand-out food features and seasonal eating inspiration, plus restaurant reviews from Grace Dent and Jay Rayner.

Sign up below to start receiving the best of our culinary journalism in one mouth-watering weekly email.

Continue reading...
Match ID: 18 Score: 7.14 source: www.theguardian.com age: 1351 days
qualifiers: 4.29 food, 2.86 recipes

Elephant Hackers
2023-03-10T20:05:36Z


An elephant uses its right-of-way privileges to stop sugar-cane trucks and grab food.


Match ID: 19 Score: 4.29 source: www.schneier.com age: 11 days
qualifiers: 4.29 food

ISS Daily Summary Report – 3/09/2023
Thu, 09 Mar 2023 16:00:30 +0000
Payloads: Human Research Program (HRP) sample collection: The crew collected multiple body samples in support of the Food Physiology, Repository, Host Pathogen, and Standard Measures investigations.  Food Physiology is designed to characterize the key effects of an enhanced spaceflight diet on immune function, the gut microbiome, and nutritional status indicators. Repository is a storage bank …
Match ID: 20 Score: 4.29 source: blogs.nasa.gov age: 12 days
qualifiers: 4.29 food

'Democracy is dead': how gang violence has paralysed Haiti – video explainer
Fri, 03 Mar 2023 10:55:43 GMT


The beleaguered Caribbean nation has been without a single democratically elected government official since the start of the year, when its last 10 senators left office. Since the assassination of the former president, Jovenel Moïse, in July 2021, gangs have gained control of territories across the country, including 60% of Haiti's capital, Port-au-Prince. Civilians living in gang-controlled territories face daily violence on the streets, while thousands have attempted to flee. In recent months, Haiti's humanitarian crisis has worsened, with cases of cholera on the rise and almost half the population facing acute hunger

Continue reading...
Match ID: 21 Score: 4.29 source: www.theguardian.com age: 18 days
qualifiers: 4.29 food

Mould, cold and a community hub offering hope in the cost of living crisis – video
Thu, 02 Mar 2023 11:38:04 GMT


More than 2m households fell into fuel poverty last year, and in one community in north-east England many must make a daily choice between heating and eating. Video producers Maeve Shearlaw and Chris Cherry visited a centre in Shiremoor, North Tyneside, that is supporting people through the cost of living crisis, and saw how mouldy properties and prepayment meters are exacerbating problems for the most vulnerable people

You can donate to Support and Grow (a registered charity) here
Continue reading...
Match ID: 22 Score: 4.29 source: www.theguardian.com age: 19 days
qualifiers: 4.29 food

Hibernation. We research. You benefit.
Wed, 25 Jan 2023 17:00:00 +0100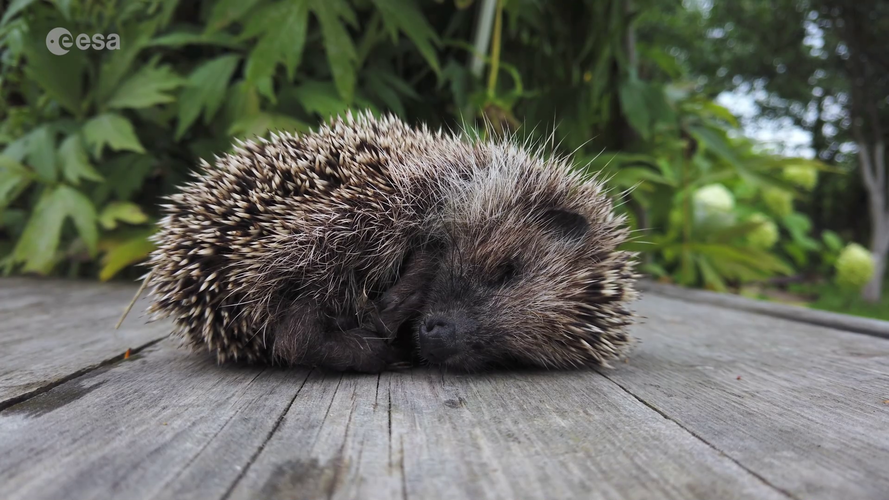 Video: 00:07:57

Did you know that ESA is researching human hibernation for long distance spaceflight to Mars or beyond?

Hibernating astronauts could be the best way to save mission costs, reduce the size of spacecraft by a third and keep crew healthy on their way to Mars. An ESA-led investigation suggests that human hibernation goes beyond the realm of science-fiction and may become a game-changing technique for space travel.

When packing for a return flight to the Red Planet, space engineers account for around two years' worth of food and water for the crew.

Torpor during hibernation is an induced state that reduces the metabolic rate of an organism. This 'suspended animation' is a common mechanism in animals who wish to preserve energy.

Reducing the metabolic rate of a crew en route to Mars down to 25% of the normal state would dramatically cut down the amount of supplies and habitat size, making long-duration exploration more feasible.

Mimicking therapeutic torpor, the idea of putting human into a state of hibernation, has been around in hospitals since the 1980s – doctors can induce hypothermia to reduce metabolism during long and complex surgeries. However, it is not an active reduction of energy and misses most of the advantages of torpor. Studies on hibernation to visit other planets could offer new potential applications for patient care on Earth.

Animals hibernate to survive periods of cold and food or water scarcity, reducing their heart rate, breathing and other vital functions to a fraction of their normal life, while body temperature lowers close to ambient temperature. Tardigrades, frogs and reptiles are very good at it.

Lower testosterone levels seem to aid long hibernation in mammals, estrogens in humans strongly regulate energy metabolism.

With the crew at rest for long periods, artificial intelligence will come into play during anomalies and emergencies.

The possibilities of hibernation for medical use is of particular interest to the European research community and could transform how we approach many severe illnesses.

Inducing torpor is already used in some medical environments such as surgical theathers to replace anesthesia in those patients allergic to anesthetic drugs.

The step to space research is closer than you might think. Get involved with spaceflight research via https://www.esa.int/spaceflightAO. Find out about our commercial partnerships and opportunities in human and robotic exploration via https://www.esa.int/explorationpartners to run your research in microgravity as well.


Match ID: 23 Score: 4.29 source: www.esa.int age: 55 days
qualifiers: 4.29 food

Cost of living: How can I save money on my food shop?
Tue, 05 Jul 2022 12:40:51 GMT
The cost-of-living crisis continues to bite. Here are some things that can reduce the impact.
Match ID: 24 Score: 4.29 source: www.bbc.co.uk age: 259 days
qualifiers: 4.29 food

What is Blockchain: Everything You Need to Know (2022)
Mon, 18 Apr 2022 05:49:00 +0000

If you want to pay online, you need to register an account and provide credit card information. If you don't have a credit card, you can pay with bank transfer. With the rise of cryptocurrencies, these methods may become old.

Imagine a world in which you can do transactions and many other things without having to give your personal information. A world in which you don't need to rely on banks or governments anymore. Sounds amazing, right? That's exactly what blockchain technology allows us to do.

It's like your computer's hard drive. blockchain is a technology that lets you store data in digital blocks, which are connected together like links in a chain.

Blockchain technology was originally invented in 1991 by two mathematicians, Stuart Haber and W. Scot Stornetta. They first proposed the system to ensure that timestamps could not be tampered with.

A few years later, in 1998, software developer Nick Szabo proposed using a similar kind of technology to secure a digital payments system he called "Bit Gold." However, this innovation was not adopted until Satoshi Nakamoto claimed to have invented the first Blockchain and Bitcoin.
So, What is Blockchain?
A blockchain is a distributed database shared between the nodes of a computer network. It saves information in digital format. Many people first heard of blockchain technology when they started to look up information about bitcoin.
Blockchain is used in cryptocurrency systems to ensure secure, decentralized records of transactions.
Blockchain allowed people to guarantee the fidelity and security of a record of data without the need for a third party to ensure accuracy.
To understand how a blockchain works, Consider these basic steps:
Blockchain collects information in "blocks".

A block has a storage capacity, and once it's used up, it can be closed and linked to a previously served block.

Blocks form chains, which are called "Blockchains."

More information will be added to the block with the most content until its capacity is full. The process repeats itself.

Each block in the chain has an exact timestamp and can't be changed.
Let's get to know more about the blockchain.
How does blockchain work?
Blockchain records digital information and distributes it across the network without changing it. The information is distributed among many users and stored in an immutable, permanent ledger that can't be changed or destroyed. That's why blockchain is also called "Distributed Ledger Technology" or DLT.
Here's how it works:
Someone or a computer will transacts

The transaction is transmitted throughout the network.

A network of computers can confirm the transaction.

When it is confirmed a transaction is added to a block

The blocks are linked together to create a history.
And that's the beauty of it! The process may seem complicated, but it's done in minutes with modern technology. And because technology is advancing rapidly, I expect things to move even more quickly than ever.
A new transaction is added to the system. It is then relayed to a network of computers located around the world. The computers then solve equations to ensure the authenticity of the transaction.

Once a transaction is confirmed, it is placed in a block after the confirmation. All of the blocks are chained together to create a permanent history of every transaction.
How are Blockchains used?
Even though blockchain is integral to cryptocurrency, it has other applications. For example, blockchain can be used for storing reliable data about transactions. Many people confuse blockchain with cryptocurrencies like bitcoin and ethereum.
Blockchain already being adopted by some big-name companies, such as Walmart, AIG, Siemens, Pfizer, and Unilever. For example, IBM's Food Trust uses blockchain to track food's journey before reaching its final destination.
Although some of you may consider this practice excessive, food suppliers and manufacturers adhere to the policy of tracing their products because bacteria such as E. coli and Salmonella have been found in packaged foods. In addition, there have been isolated cases where dangerous allergens such as peanuts have accidentally been introduced into certain products.
Tracing and identifying the sources of an outbreak is a challenging task that can take months or years. Thanks to the Blockchain, however, companies now know exactly where their food has been—so they can trace its location and prevent future outbreaks.
Blockchain technology allows systems to react much faster in the event of a hazard. It also has many other uses in the modern world.
What is Blockchain Decentralization?
Blockchain technology is safe, even if it's public. People can access the technology using an internet connection.
Have you ever been in a situation where you had all your data stored at one place and that one secure place got compromised? Wouldn't it be great if there was a way to prevent your data from leaking out even when the security of your storage systems is compromised?
Blockchain technology provides a way of avoiding this situation by using multiple computers at different locations to store information about transactions. If one computer experiences problems with a transaction, it will not affect the other nodes.
Instead, other nodes will use the correct information to cross-reference your incorrect node. This is called "Decentralization," meaning all the information is stored in multiple places.
Blockchain guarantees your data's authenticity—not just its accuracy, but also its irreversibility. It can also be used to store data that are difficult to register, like legal contracts, state identifications, or a company's product inventory.
Pros and Cons of Blockchain
Blockchain has many advantages and disadvantages.
Pros
Accuracy is increased because there is no human involvement in the verification process.

One of the great things about decentralization is that it makes information harder to tamper with.

Safe, private, and easy transactions

Provides a banking alternative and safe storage of personal information
Cons
Data storage has limits.

The regulations are always changing, as they differ from place to place.

It has a risk of being used for illicit activities
Frequently Asked Questions About Blockchain
I'll answer the most frequently asked questions about blockchain in this section.
Is Blockchain a cryptocurrency?
Blockchain is not a cryptocurrency but a technology that makes cryptocurrencies possible. It's a digital ledger that records every transaction seamlessly.
Is it possible for Blockchain to be hacked?
Yes, blockchain can be theoretically hacked, but it is a complicated task to be achieved. A network of users constantly reviews it, which makes hacking the blockchain difficult.
What is the most prominent blockchain company?
Coinbase Global is currently the biggest blockchain company in the world. The company runs a commendable infrastructure, services, and technology for the digital currency economy.
Who owns Blockchain?
Blockchain is a decentralized technology. It's a chain of distributed ledgers connected with nodes. Each node can be any electronic device. Thus, one owns blockhain.
What is the difference between Bitcoin and Blockchain technology?
Bitcoin is a cryptocurrency, which is powered by Blockchain technology while Blockchain is a distributed ledger of cryptocurrency
What is the difference between Blockchain and a Database?
Generally a database is a collection of data which can be stored and organized using a database management system. The people who have access to the database can view or edit the information stored there. The client-server network architecture is used to implement databases. whereas a blockchain is a growing list of records, called blocks, stored in a distributed system. Each block contains a cryptographic hash of the previous block, timestamp and transaction information. Modification of data is not allowed due to the design of the blockchain. The technology allows decentralized control and eliminates risks of data modification by other parties.
Final Saying

Blockchain has a wide spectrum of applications and, over the next 5-10 years, we will likely see it being integrated into all sorts of industries. From finance to healthcare, blockchain could revolutionize the way we store and share data. Although there is some hesitation to adopt blockchain systems right now, that won't be the case in 2022-2023 (and even less so in 2026). Once people become more comfortable with the technology and understand how it can work for them, owners, CEOs and entrepreneurs alike will be quick to leverage blockchain technology for their own gain. Hope you like this article if you have any question let me know in the comments section

FOLLOW US ON TWITTER








Match ID: 25 Score: 4.29 source: techncruncher.blogspot.com age: 337 days
qualifiers: 4.29 food

Filter efficiency 96.628 (26 matches/771 results)