Categories

Date/Time of Last Update: Wed Mar 22 00:00:33 2023 UTC






********** TRAVEL **********
return to top



Anton and Giovanni's Adventures in Sicily review – the Strictly stars' bond is so moving it will make you weep
Tue, 21 Mar 2023 22:00:07 GMT


This is much more than a celebrity travelogue – it's the tale of a charming and genuine friendship. These two are a ray of hope in an age of toxic masculinity

At first it seems as if Anton and Giovanni's Adventures in Sicily is going to be very much more of the same thing we have seen too many times before. Two celebrities pretend to be mates and swan off on a jolly somewhere sunny, justifying the effort and their fee by flinging a few factoids about the history and culture of La Isla Foreigna at us as they eat, drink, boat-ride and five-star hotel their way around the place.

Strictly Come Dancing stars Anton Du Beke and Giovanni Pernice are taking a three-episode road trip around Pernice's native Sicily. Things begin tiresomely with a confected set piece about Pernice having to carry all Anton "The Celebrity's" luggage and Du Beke's agonising efforts to order a coffee in Italian. You distract yourself from the formulaic boredom by wondering who it is Du Beke reminds you of. He is, you eventually work out, four parts Bruce Forsyth (at one point he even says "Didn't she do well?"), one part Michael Barrymore (before, you know, Everything) and a small amount of Rob Brydon.

Continue reading...
Match ID: 0 Score: 35.00 source: www.theguardian.com age: 0 days
qualifiers: 35.00 travel(|ing)

Sailing crew rescued after giant whale sank 44ft boat in Pacific Ocean
Tue, 21 Mar 2023 16:58:14 GMT


Whale collided with sailboat 13 days into group's three-week sailing trip from Galápagos Islands to French Polynesia

A giant whale sank a sailing crew's boat in the Pacific Ocean before the group was rescued at the end of an ordeal that could have come out of a novel.

Rick Rodriguez of Tavernier, Florida, and three friends spent 10 hours on a lifeboat and dinghy after a whale sank the crew's 44ft sailboat Raindancer, the Washington Post reported on Monday.

Continue reading...
Match ID: 1 Score: 35.00 source: www.theguardian.com age: 0 days
qualifiers: 35.00 travel(|ing)

An arty weekend in … Bishop Auckland, County Durham
Tue, 21 Mar 2023 11:00:53 GMT


The former mining town is home to Velázquez, Murillo and El Greco, the art of pitmen, and its own artist-designed tweed

Make the trip for …
A regeneration charity has used art to help transform the fortunes of this former mining town. The Auckland Project is a multi-venue art exhibition in the town centre, whose star attraction is the Spanish Gallery, which opened in 2021 and has a jaw-dropping collection of 16th- and 17th-century Spanish art by Velázquez, El Greco, Murillo and more, housed in a beautifully converted former bank and school.

By contrast, the Mining Art Gallery has a moving display of more than 400 works made by coalminers. Miners' sketching societies were set up between the first and second world wars and some of the men left the pits to become professional artists, including Tom McGuinness and Norman Cornish.

Continue reading...
Match ID: 2 Score: 35.00 source: www.theguardian.com age: 0 days
qualifiers: 35.00 travel(|ing)

On the trail of the other Saint Francis in Italy's deep south
Tue, 21 Mar 2023 07:00:07 GMT


A new series of long-distance hikes in Calabria take in captivating scenery and the legacy and legends of eco-conscious Francis of Paola, the first recorded vegan

A new sculpture appeared in a square in the town of Paola, Calabria, in April last year. It's not the usual man on a horse, or even anything with legs; it's a many-times-lifesize trout in grey stone – all fins, bulgy eyes and pout.

The unusual monument was erected to commemorate a miracle performed by the town's patron saint, Francis. (He was actually made a saint in 1519, but Covid delayed the celebrations for the 500th anniversary of his canonisation.) This Saint Francis followed in the spiritual – and, for a time, literal – footsteps of his better-known predecessor, Francis of Assisi, but dialled up his reverence for the natural world and became one of the first recorded vegans.

Continue reading...
Match ID: 3 Score: 35.00 source: www.theguardian.com age: 0 days
qualifiers: 35.00 travel(|ing)

Sailboat crew rescued in Pacific after abandoning ship sunk by whale
Mon, 20 Mar 2023 19:13:30 EDT
Raindancer owner Rick Rodriguez and his three friends escaped the sinking ship and sent out a distress signal after an encounter with a massive whale.
Match ID: 4 Score: 35.00 source: www.washingtonpost.com age: 1 day
qualifiers: 35.00 travel(|ing)

Americans Don't Care About the Iraqi Dead. They Don't Even Care About Their Own.
Sat, 18 Mar 2023 10:00:32 +0000


The U.S. has a long and disturbing habit of ignoring the violence it commits overseas as well as at home.

The post Americans Don't Care About the Iraqi Dead. They Don't Even Care About Their Own. appeared first on The Intercept.


Match ID: 5 Score: 30.00 source: theintercept.com age: 3 days
qualifiers: 30.00 travel(|ing)

Video Friday: Resilient Bugbots
Fri, 17 Mar 2023 16:00:02 +0000

Video Friday is your weekly selection of awesome robotics videos, collected by your friends at IEEE Spectrum robotics. We also post a weekly calendar of upcoming robotics events for the next few months. Please send us your events for inclusion.

ICRA 2023: 29 May–2 June 2023, LONDON
RoboCup 2023: 4–10 July 2023, BORDEAUX, FRANCE
RSS 2023: 10–14 July 2023, DAEGU, KOREA
IEEE RO-MAN 2023: 28–31 August 2023, BUSAN, KOREA
CLAWAR 2023: 2–4 October 2023, FLORIANOPOLIS, BRAZIL
Humanoids 2023: 12–14 December 2023, AUSTIN, TEXAS, USA
Enjoy today's videos!
Inspired by the hardiness of bumblebees, MIT researchers have developed repair techniques that enable a bug-sized aerial robot to sustain severe damage to the actuators, or artificial muscles, that power its wings—but to still fly effectively.
[ MIT ]
This robot gripper is called DragonClaw, and do you really need to know anything else?
"Alas, DragonClaw wins again!"
[ AMTL ]
Here's a good argument for having legs on a robot:
And here's a less-good argument for having legs on a robot. But it's still impressive!
[ ANYbotics ]
Always nice to see drones getting real work done! Also, when you offer your drone up for power-line inspections and promise that it won't crash into anything, that's confidence.
[ Skydio ]
Voxel robots have been extensively simulated because they're easy to simulate, but not extensively built because they're hard to build. But here are some that actually work.
[ Paper ]
Thanks, Bram!
Reinforcement learning (RL) has become a promising approach to developing controllers for quadrupedal robots. We explore an alternative to the position-based RL paradigm, by introducing a torque-based RL framework, where an RL policy directly predicts joint torques at a high frequency, thus circumventing the use of a PD controller. The proposed learning torque control framework is validated with extensive experiments, in which a quadruped is capable of traversing various terrain and resisting external disturbances while following user-specified commands.
[ Berkeley ]
In this work we show how bioinspired, 3D-printed snakeskins enhance the friction anisotropy and thus the slithering locomotion of a snake robot. Experiments have been conducted with a soft pneumatic snake robot in various indoor and outdoor settings.
[ Paper ]
For bipedal humanoid robots to successfully operate in the real world, they must be competent at simultaneously executing multiple motion tasks while reacting to unforeseen external disturbances in real time. We propose Kinodynamic Fabrics as an approach for the specification, solution, and simultaneous execution of multiple motion tasks in real time while being reactive to dynamism in the environment.
The RPD 35 from Built Robotics is the world's first autonomous piling system. It combines four steps—layout, pile distribution, pile driving, and as-builts—into one package. With the RPD 35, a two-person crew can install pile more productivity than traditional methods.
[ Built Robotics ]
This work contributes a novel and modularized learning-based method for aerial robots navigating cluttered environments containing thin, hard-to-perceive obstacles without assuming access to a map or the full pose estimation of the robot.
[ ARL ]
Thanks, Kostas!
The video shows a use case developed by the FZI with the assistance of the KIT: the multirobot retrieval of hazardous materials using two FZI robots as well as a KIT virtual-reality environment.
[ FZI ]
Satisfying.
[ Soft Robtics ]
A year has passed since the launch of the ESA's Rosalind Franklin rover mission was put on hold, but the work has not stopped for the ExoMars teams in Europe. In this program, the ESA Web TV crew travel back to Turin, Italy, to talk to the teams and watch as new tests are being conducted with the rover's Earth twin, Amalia, while the real rover remains carefully stored in an ultraclean room.
[ ESA ]
Camilo Buscaron, chief technologist at AWS Robotics, sits down with Ramon Roche in this Behind the Tech episode to share his storied career in the robotics industry. Camilo explains how AWS provides a host of services for robotics developers from simulation and streaming to basic real-time cloud storage.
[ Behind the Tech ]


Match ID: 6 Score: 25.00 source: spectrum.ieee.org age: 4 days
qualifiers: 25.00 travel(|ing)

Iraqis Tortured by the U.S. in Abu Ghraib Never Got Justice
Fri, 17 Mar 2023 09:00:20 +0000


"Miraculously, they still believe in the U.S. justice system and still want to tell their story to a U.S. jury."

The post Iraqis Tortured by the U.S. in Abu Ghraib Never Got Justice appeared first on The Intercept.


Match ID: 7 Score: 25.00 source: theintercept.com age: 4 days
qualifiers: 25.00 travel(|ing)

Why Business Travel Still Matters in a Zoom World
2023-03-16T00:00:00Z
Meeting in person can make all the difference for colleagues from different time zones or cultural backgrounds. A study by Prithwiraj Choudhury traces flight patterns among 5,000 airports around the world to show how business travel propels innovation.
Match ID: 8 Score: 15.00 source: hbswk.hbs.edu age: 6 days
qualifiers: 15.00 travel(|ing)

The Architects of the Iraq War: Where Are They Now?
Wed, 15 Mar 2023 20:52:26 +0000


They're all doing great, thanks for asking.

The post The Architects of the Iraq War: Where Are They Now? appeared first on The Intercept.


Match ID: 9 Score: 15.00 source: theintercept.com age: 6 days
qualifiers: 15.00 travel(|ing)

Zipline Adds Rappelling Droid to Delivery Drones
Wed, 15 Mar 2023 20:35:03 +0000

This morning, drone-delivery company Zipline announced a new drone-delivery system offering nearly silent, precise delivery that's intended to expand the company's capabilities into home delivery. This requires a much different approach from what Zipline has been doing for the past eight years. In order to make home deliveries that are quiet and precise, Zipline has developed a creative new combination of hybrid drones, "droids," and all the supporting hardware necessary to make deliveries directly to your front porch.
---
We visited one of Zipline's distribution centers in Rwanda a few years ago to see how effective their system was at delivering blood across the country's rugged terrain. To watch a delivery take place, we drove an hour over winding dirt roads to a rural hospital. Shortly after we arrived, a drone made the trip and delivered a package of blood in about 14 minutes. It was a compelling example of the value of drone delivery in situations where you have critical and time-sensitive goods in areas of low infrastructure, but the challenges of urban home delivery are something else entirely.
The way that Zipline's current generation of fixed-wing delivery drones work is by dropping boxes tethered to small parachutes while flying several tens of meters over an open delivery area. You need some obstacle-free space for this to work reliably (say, a handful of empty parking spaces or the equivalent), and it's not a particularly gentle process, meaning that there are some constraints on what you can deliver and how it's packaged. For hospitals and health centers, this is usually no problem. For your home, it very well may not be an option at all.
Zipline's new drones are much different. In a heavily produced online event featuring the Zipline team alongside Rwandan president Paul Kagame and company board member Bono, Zipline introduced P2, a new delivery system that combines a hybrid fixed-wing drone with a small tethered droid that can drop out of the belly of the drone to make precision deliveries.
Housed within the P2 Zip, the droid and whatever it's carrying can travel at 112 kilometers per hour through all kinds of weather out to a service radius of about 16 km with an impressive 2.5- to 3.5-kilogram payload. Once the P2 reaches its delivery destination, the Zip hovers at a few hundred feet while an integrated winch lowers the droid and the package down to the ground. The Zip remains at a height that is both safe and quiet while the droid uses integrated thrusters to accurately position itself over the delivery zone, which at just half a meter across could easily be the top of a picnic table. Visual sensors on the droid make sure that the delivery zone is clear. As soon as it touches down, the droid drops its cargo out of its belly. Then it gets winched back up into the Zip, and the team heads back home.
On the other end of things, there's an integrated loading system where the P2 Zips can be charging outdoors (using an interesting overhead charging system) while the droids drop down a chute to be loaded indoors one by one.
While the event didn't show a complete delivery cycle, we're told that all of the hardware is operational and very close to a production design, and that all of the delivery steps have been successfully completed with real aircraft. There's still a lot of testing to be done, of course, and Zipline expects to have 10,000 flights completed over the summer, with its first deployment to follow. Initial customers include a couple of regional health systems in the United States, Sweetgreen restaurants, and the government of Rwanda, with President Kagame himself as the very first customer. And to be clear, the P2 is not replacing Zipline's original drone-delivery infrastructure—with their 100-km range, the original Zips (now called the P1) are still keeping quite busy delivering critical goods in Rwanda and elsewhere around the world.
Match ID: 10 Score: 15.00 source: spectrum.ieee.org age: 6 days
qualifiers: 15.00 travel(|ing)

Biden Administration Splits on Prosecuting Russia for War Crimes in Ukraine
Wed, 15 Mar 2023 13:45:43 +0000


The shadow of U.S. war crimes in Iraq hangs over the Pentagon's refusal to support probes into Russian atrocities in Ukraine.

The post Biden Administration Splits on Prosecuting Russia for War Crimes in Ukraine appeared first on The Intercept.


Match ID: 11 Score: 15.00 source: theintercept.com age: 6 days
qualifiers: 15.00 travel(|ing)

ExoMars: Back on track for the Red Planet
Mon, 13 Mar 2023 14:00:00 +0100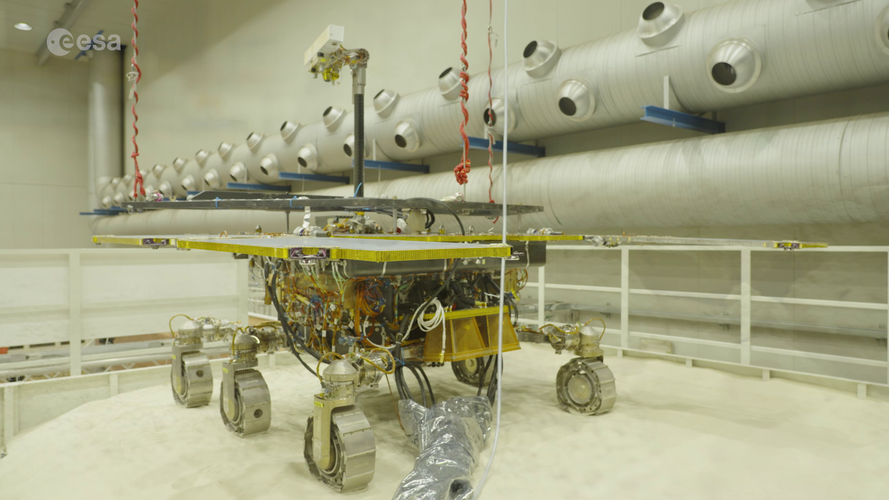 Video: 00:13:54

A year has passed since the launch of the ESA's Rosalind Franklin rover mission was put on hold, but the work has not stopped for the ExoMars teams in Europe.

In this programme, the ESA Web TV crew travel back to Turin, Italy to talk to the teams and watch as new tests are being conducted with the rover's Earth twin Amalia while the real rover remains carefully stored in an ultra-clean room.

The 15-minute special programme gives an update on what happened since the mission was cancelled in 2022 because of the Russian invasion of Ukraine, the plan ahead, the new challenges, the latest deep drilling test and the stringent planetary protection measures in place.

ESA's Rosalind Franklin rover has unique drilling capabilities and an on-board science laboratory unrivalled by any other mission in development. Its twin rover Amalia was back on its wheels and drilled down 1.7 metres into a martian-like ground in Italy – about 25 times deeper than any other rover has ever attempted on Mars. The rover also collected samples for analysis under the watchful eye of European science teams.

ESA, together with international and industrial partners, is reshaping the ExoMars Rosalind Franklin Mission with new European elements, including a lander, and a target date of 2028 for the trip to Mars.

The newly shaped Rosalind Franklin Mission will recover one of the original objectives of ExoMars – to create an independent European capability to access the surface of Mars with a sophisticated robotic payload.

More information: https://www.esa.int/ExoMars


Match ID: 12 Score: 5.00 source: www.esa.int age: 8 days
qualifiers: 5.00 travel(|ing)

The EV Battery Wish List
Sun, 12 Mar 2023 14:00:05 +0000

Electric cars barely existed in 2010, when the Tesla Model S was still a glint in Elon Musk's eye. Now more than 20 million EVs girdle the globe, according to BloombergNEF—and that count is expected to nearly quadruple to 77 million by 2025. A battery will be the high-voltage heart of each of those 77 million electric vehicles, and by far their most expensive component, setting off a worldwide race to ethically source their materials and crank up production to meet exploding demand.
EVs may have seized a record 5.8 percent of the United States market in 2022, according to J.D. Power, and could approach 11 percent of the global market this year. But experts still believe that better batteries, and many more of them, are a key to EVs reaching a market tipping point, even as Reuters projects automakers spending a whopping $1.2 trillion to develop and produce EVs through 2030.
IEEE Spectrum asked five industry experts to gaze deeply into their own crystal balls and outline what needs to happen in the EV battery space to wean the world off fossil-fueled transportation and onto the plug. Here's what they said:
Emad Dlala, Lucid Motors, vice-president of powertrain
Upstart Lucid Motors hasn't built many cars, but it's built a reputation with the record-setting, 830-kilometer driving range of the Air Grand Touring Performance sedan. That range is a testament to Lucid's obsessive pursuit of efficiency: The Air uses the same 2170-format cylindrical cells (supplied by Samsung SDI) as many EVs, but ekes out more miles via superior battery management, compact-yet-muscular power units and slippery aerodynamics.
Sophisticated chassis and battery design gives new life to "lesser" chemistries—especially lithium iron phosphate that's the hottest thing in batteries around the world—that would otherwise be uncompetitive and obsolete.
One might think Lucid would call for every electric model to cover such vast distances. Instead, Lucid leaders see a bright future in cars that aim for maximum efficiency — rather than range per se — via smaller, more-affordable batteries.
Lucid's latest Air Touring model is its most efficient yet on a per-mile basis. Now the world's most aerodynamic production vehicle, with a 0.197 coefficient of drag, the Air Touring delivers an EPA-rated 7.44 kilometers from each onboard kilowatt hour. Yet propelling this full-size luxury barge still demands a 92 kWh battery aboard.
With all that in mind, the company is developing its next generation of batteries. Extrapolating from company targets, a future compact-size Lucid—think the size of Tesla Model 3 or Model Y—could decisively downsize its battery without sacrificing useful range.
"Our target is to improve efficiency even more," Dlala says.
"If we do a 250-mile car, we could have a battery that's just 40 kWh," or less than half the size of the Air's. That's the same size battery as a relatively tiny, base-model Nissan Leaf, whose lesser efficiency translates to just 240 km of EPA-rated driving range.
Such compact batteries would not just save serious money for manufacturers and consumers. They would require fewer raw and refined materials., allowing automakers to theoretically build many more cars from a finite supply. That pack would also weigh about one-third as much as Lucid's beefiest current battery. The upshot would be a chain of gains that would warm the heart of the most mass-conscious engineer: A lighter chassis to support the smaller battery, slimmer crash structures, downsized brakes. More useable space for passengers and cargo. All those savings would further boost driving range and performance.
This grand design, naturally, would demand an attendant burst of charger development. Once chargers are as ubiquitous and reliable as gas stations—and nearly as fast for fillups—"then I don't need 400 miles of range," Dlala says.
All this could grant the ultimate, elusive wish for EV makers: Price parity with internal-combustion automobiles.
"That combination of efficiency and infrastructure will allow us to create competitive prices versus internal combustion cars," Dlala says.
Ryan Castilloux, geologist, founder and managing director of Adamas Intelligence
Castilloux says that game-changing EV battery breakthroughs have to date been rare. Yet EV batteries are still central to automakers' calculus, as they seek a sustainable, affordable supply in a period of explosive growth. In a marketplace starving for what they see as their rightful share of kilowatt-hours, smaller or less-connected automakers especially may go hungry.
"Everyone is competing for a limited supply," says Ryan Castilloux. "That makes for a lumpy growth trajectory in EVs. It's an immense challenge, and one that won't go away until the growth slows and the supply side can keep up."
"In recent decades, it wouldn't have made sense to think of an automaker becoming a processing or mining company, but now with scarcity of supplies, they have to take drastic measures."
—Ryan Castilloux, Adamas Intelligence
A battery industry that has succeeded in boosting nickel content for stronger performance, and cutting cobalt to reduce costs, has hit a wall of diminishing returns via chemistry alone. That leaves battery pack design as a new frontier: Castilloux lauds the push to eliminate "aluminum and other zombie materials" to save weight and space. The effort shows in innovations such as large-format cylindrical batteries with higher ratios of active material to surrounding cases—as well as so-called "cell-to-pack" or "pack-to-frame" designs. BMW's critical "Neue Klasse" EVs, the first arriving in 2025, are just one example: Large-format cells, with no traditional cased modules required, fill an entire open floorpan and serve as a crash-resistant structural member.
"That becomes a low-cost way to generate big improvements in pack density and bolster the mileage of a vehicle," Castillloux says.
That kind of sophisticated chassis and battery design can also help level the playing field, giving new life to "lesser" chemistries—especially lithium iron phosphate that's the hottest thing in batteries around the world—that would otherwise be uncompetitive and obsolete.
"Things are moving in the right direction in North America and Europe, but it's too little too late at the moment, and the West is collectively scrambling to meet demand."
The drivetrain and battery of a Mercedes-Benz EQS electric vehicle on the assembly line at the Mercedes-Benz Group plant in Sindelfingen, Germany, on Monday, February 13, 2023. Krisztian Bocsi/Getty Images
The tragedy, Castilloux says, is that EV demand was anticipated for several years, "but the action is only happening now."
"China was only one that acted on it, and is now a decade ahead of the rest of the world," in both refining and processing battery materials, and cell production itself.
Tesla also got out in front of legacy automakers by thinking in terms of vertical integration, the need to control the entire supply chain, from lithium brine and cobalt mines to final production and recycling.
"In recent decades, it wouldn't have made sense to think of an automaker becoming a processing or mining company, but now with scarcity of supplies, they have to take drastic measures."
Dan Nicholson, Vice president of strategic tech initiatives General Motors; board member Society of Automotive Engineers
Automakers are racing to meet soaring EV demand and fill yawning gaps in the market, including building a homegrown supply chain of battery materials as well as batteries. In the United States alone, Atlas Public Policy tallies U.S. $128 billion in announced investments in EV and battery factories and recycling. That still leaves another blind spot: Charging infrastructure. Tesla's dominant Superchargers aside, many experts cite a patchwork, notoriously unreliable charging network as a leading roadblock to mainstream EV adoption.
"Charging infrastructure is on our wish list of things that need to improve," said Dan Nicholson, who helps lead General Motors' new charger initiatives.
The 2021 U.S. Infrastructure Law is providing $7.5 billion to build a network of 500,000 EV chargers by 2030. But rather than own and operate their own chargers like Tesla—akin to automakers running chains of proprietary gas stations—GM, Ford and others argue that standardized, open-source chargers are critical to convince more Americans to kick the ICE habit. Those chargers must be available everywhere people live and work, Nicholson said, and open to drivers of any car brand.
It will help if those chargers actually work: A 2022 study showed nearly 25 percent of public chargers in the San Francisco Bay area—itself a mecca for EV ownership—weren't functioning properly.
Automakers and battery manufacturers are on board with multiple solutions, including the stunning rise of lithium-iron-phosphate cells in Teslas, Fords and other models.
To fill gaps in public networks, GM is collaborating with EVGo on a national network of 2,000 DC fast-charging stalls, located at 500 Pilot and Flying J travel centers, most along major corridors. To reach people where they live, including people with no access to home charging, GM is tapping its more than 4,400 dealers to build up to 10 Level 2 charging stations each, at both dealers and key locations, including underserved urban and rural communities. Nicholson notes that 90 percent of the U.S. population lives within 16 kilometers of a GM dealer.
In his role as an SAE board member, Nicholson also supports future-proof standards for EVs, connectors and chargers. That includes the ISO 15118 international standard that defines two-way communication between EVs and chargers. That standard is key to "Plug and Charge," the budding interoperability system that allows drivers of any EV to plug into any DC fast charger and simply be billed on the back end. That's how Teslas have worked since 2012, though with the advantage of a closed system that need only recognize and communicate with Tesla models.
Nicholson said GM is also seeking "uptime guarantees" with charging collaborators. That will allow drivers to see in advance if a charger is operational, and to hold a spot.
"People need to be able to reserve a station, and know it's going to work when they get there," he said.
Stephanie Brinley, principal automotive analyst for North and South America, S&P Global Mobility
Despite an electric boom year in 2022, some analysts are downgrading forecasts of EV adoption, due to monkey wrenches of unpredictable demand, looming recession and supply-chain issues. S&P Global Mobility remains bullish, predicting that 42 percent of global buyers will choose an EV in 2030, within sight of President Biden's goal of 50-percent EV penetration.
"That's a lot of growth, but there are plenty of people who won't move along as quickly," Brinley said. Pushing EVs to a market majority will require stars to align. Brinley says the most critical key is a continued explosion of new EV models at every price point—including SUVs and pickups that are the lifeblood of U.S. buyers.
Regarding batteries, Brinley says ICE manufacturers with an existing manufacturing footprint, labor force and know-how could find an advantage over relative newcomers. The issue will be how well the likes of General Motors and Ford can manage the transition, from scaling back on ICE production to retraining workers — fewer of whom may be required to produce batteries and motors than ICE powertrains. In February, Ford announced a new $3.5 billion plant in Michigan to build LFP batteries, licensing tech from China's CATL, currently the world's largest lithium-ion producer.

"Some (legacy) automakers will use LFP for certain use cases, and solid-state in development could change the dynamic again," Brinley says. "But for the time being, you need both batteries and engines, because people will be buying both," Brinley says.
At some point, Brinley says, it's a zero-sum game: A flat global market for cars can't comfortably accommodate both types of powertrains.
"ICE sales have to come down for BEV sales to come up," Brinley says. "And that's going to make for a wild market in the next few years."
Connor Hund, chief operating officer, NanoGraf
NanoGraf is among several start-ups wishing for not just longer-lasting batteries, but a stable, competitive North American supply chain to counter China's battery dominance. The Inflation Reduction Act has spurred an unprecedented tsunami of homegrown investment, by requiring robust domestic sourcing of batteries and battery materials as a condition of EV tax breaks for manufacturers and consumers. That includes a $35-per-kWh tax credit on every lithium-ion cell produced, and a $7,500 consumer tax break on eligible EVs.

Connor Hund says NanoGraf aims to onshore production of its silicon-anode material at a new Chicago facility beginning in Q2 this year. The company, whose backers include the Department of Defense, claims to have created the most energy-dense 18650 cylindrical cell yet, at 3.8 amp-hours. The technology key is a pre-lithiated core that allows an anode silicon percentage as high as 25 percent, versus cells that typically top out at 5-to-7 percent silicon.

"There's certainly room to boost the range of EVs by 20, 30 or even 50 percent by using silicon," he says.

But whether it's NanoGraf, or the drive toward large-format 4680 cylindrical cells led by Tesla and Panasonic, scaling up to mass production remains a major hurdle. NanoGraf plans enough initial capacity for 35 to 50 tonnes of its anode materials. But it would need 1,000 tonnes annually to crack the automotive space, with its now-bottomless appetite for batteries—at competitive cost with what automakers currently pay for cells from China, South Korea or elsewhere.

"It's so cutthroat in that space, and there's a scale you have to reach," Hund says.

One wish is being granted: No one is waiting for a magic bullet in technology, including from solid state batteries that many experts now insist won't be ready for automobiles until 2030 or later. Instead, automakers and battery manufacturers are on board with multiple solutions, including the stunning rise of LFP cells in Teslas, Fords and other models.

"There's a shortage of all these materials, not enough nickel, cobalt or manganese, so companies targeting different consumers with different solutions is really helpful."

Western countries have struggled to take a holistic view of everything that's required, especially when incumbent solutions from China are available. It's not just raw materials, anodes or cathodes, but the cells, modules, electrolyte and separators.

"You need companies onshoring all those components to have a robust U.S. supply chain," he says. "We need everyone upstream and downstream of us, whether it's the graphite, electrolyte or separator. Everyone is just one piece of the puzzle."

Hund says safer batteries should also be on the industry wish-list, as high-profile fires in Teslas and other models threaten to sully EVs reputation or keep skeptical consumers on the fence.

"We can't have batteries self-discharging at the rate they are now," he says, especially with automakers gearing up around the world for their biggest EV invasion yet.

"Getting ahead of this now, versus pushing millions of cars onto the road and dealing with safety later, is very important."




Update 14 March 2023: This story was corrected to reflect that Lucid's Air Touring model carries a 92 kWh battery. (A previous version of this story stated that the battery's capacity was 112 kWh.)



Match ID: 13 Score: 5.00 source: spectrum.ieee.org age: 9 days
qualifiers: 5.00 travel(|ing)

Optical Algorithm Simplifies Analog AI Training
Sat, 11 Mar 2023 15:00:06 +0000





Researchers have developed a range of analog and other unconventional machine learning systems in the expectation that they will prove vastly more energy efficient than today's computers. But training these AIs to do their tasks has been a big stumbling block. Researchers at NTT Device Technology Labs and the University of Tokyo now say they've come up with a training algorithm (announced by NTT last month) that goes a long way toward letting these systems meet their promise.

Their results, established on an optical analog computer, represent progress towards obtaining the potential efficiency gains that researchers have long sought from "unconventional" computer architectures.

Modern AI programs use a biologically-inspired architecture called an artificial neural network to execute tasks like image recognition or text generation. The strength of connections between artificial neurons, which control the outputs of the computation, must be modified or trained using standard algorithms. The most prominent of these algorithms is called backpropagation, which updates the connection strengths to reduce the network's errors, while it processes trial data. Because adjustments to some parameters depend on adjustments to others, there is a need for active information passing and routing by the computer.

As Spectrum has elsewhere explained, "Error backpropagation is like running inference in reverse, moving from the last layer of the network back to the first layer; weight update then combines information from the original forward inference run with these backpropagated errors to adjust the network weights in a way that makes the model more accurate."

Alternative computing architectures, which trade complexity for efficiency, often cannot perform the information passing required by the algorithm. As a consequence, the trained parameters of the network must be obtained from an independent physics simulation of the entire hardware setup and its information processing. But creating simulations of sufficient quality can itself be challenging.

"We found that it was very hard and tough to apply backpropagation algorithms to our device," said Katsuma Inoue of NTT Device Technology Labs, one of the researchers involved in the study. "There always existed a gap between the mathematical model and the real device, owing to several factors, such as physical noise and inaccurate modeling."

The difficulty of implementing backpropagation led the authors to study and implement an alternative training algorithm. It builds on an algorithm called direct feedback alignment (DFA), first introduced in a paper from 2016. That algorithm reduced the need to pass information during training and therefore the extent to which the physical system needs to be simulated. The authors' new "augmented DFA" algorithm entirely removes the need for any detailed device simulation.

To study and test the algorithm, they implemented it on an optical analog computer. In it, the connections between neurons are represented as intensities of light traveling through a ring of optical fiber instead of as digitally represented numbers. The connections of the neural network are represented with the intensities in a light beam that is passed through a ring-shaped optical fiber.

"It's an absolutely essential demonstration," said Daniel Brunner of the FEMTO-ST Institute, a French public research organization. Brunner develops photonic unconventional computers of a similar sort used by the researchers in the study. "The beauty of this particular algorithm is that it is not too difficult to implement in hardware—which is why this is so important."


Match ID: 14 Score: 5.00 source: spectrum.ieee.org age: 10 days
qualifiers: 5.00 travel(|ing)

NASA Names University Teams to Take on Aeronautics Research Challenges
Fri, 10 Mar 2023 12:33 EST
NASA has selected four teams of university faculty and students to solve key challenges facing the future of air travel as part of the agency's University Leadership Initiative.
Match ID: 15 Score: 5.00 source: www.nasa.gov age: 11 days
qualifiers: 5.00 travel(|ing)

Two Oddball Ideas for a Megaqubit Quantum Computer
Wed, 08 Mar 2023 18:57:43 +0000

The perpetual problem with scaling up most quantum computers is a seemingly mundane one—too many cables. Experts say quantum computers might need at least a million qubits kept at near absolute zero to do anything computationally noteworthy. But connecting them all by coaxial cable to control and readout electronics, which work at room temperature, would be impossible.
Computing giants such as IBM, Google, and Intel hope to solve that problem with cyrogenic silicon chips that can operate close to the qubits themselves. But researchers have recently put forward some more exotic solutions that could quicken the pace.
At the IEEE International Electron Device Meeting (IEDM) in December, two groups of researchers suggest that silicon might not be the best answer. Their solutions instead rely on semiconductors and transistors more commonly aimed at near-terahertz-frequency radio. And in February at the IEEE International Solid State Circuits Conference (ISSCC) a separate research group proposed technology that could use terahertz radio to eliminate communication cables altogether.
Shared Quantum Wells
A type of device made from compound semiconductors such as indium gallium arsenide rather than silicon and called a high electron-mobility transistor (HEMT) is a natural at amplifying the kind of RF signals needed to interact with qubits. But researchers at Korea Advanced Institute of Technology (KAIST) and at IBM Zurich and École Polytechnique Fédérale de Lausanne (EPFL) calculate that it could also do the cable-reducing task of routing, multiplexing, and demultiplexing. Crucially, it could do it with little power loss, which is important, because at the coldest parts of the cryogenic chambers used for quantum computers, the refrigerator system can remove only a couple of watts of heat.
HEMTs have a layered semiconductor structure that creates a supernarrow region of free electrons, called a two-dimensional electron gas. Charge moves quickly and with little resistance through this "quantum well," hence the HEMT's proficiency at amplifying high-frequency signals. The KAIST and Swiss teams, reasoned that at cryogenic temperatures the 2D electron gas might carry signals with less resistance than metal.
To prove it, they built demultiplexer circuits composed of several transistors and tested them at 5 kelvins. Instead of connecting each transistor to its neighbor with a metal interconnect, they had them share the quantum well. The only metal involved was where the signal entered the multiplexing network and where it exited. "No matter how many transistors there are between the input and output there are only two sources of resistance," says SangHeyon Kim, associate professor of electrical engineering at KAIST.
The Switzerland-based team built similar structures, measuring a 32 percent reduction in resistance between two transistors connected by a metal interconnect and two connected by a quantum well. A 1-to-8 multiplexer might need 14 transistors so that resistance improvement adds up quickly.
"We're doing quite a lot of things with this technology, some still in planning phase," says Cezar B. Zota, a research staff member at IBM Zurich. His team plans to scale up from their two-transistor test device to a full switching matrix. While Kim's lab is focused on integrating the multiplexers with low-noise amplifiers and other electronics through 3D stacking.
Qubit control signals could be multiplexed to reduce the number of cables going to the quantum computing chip. Transmitting those signals inside the quantum well [blue] of high electron-mobility transistors generates less heat.IBM Research Zurich
Backscattering T-Rays
Multiplexing can reduce the number of signal cables going to the qubit chip, but what if they could be eliminated altogether? Researchers at MIT, led by associate professor of electrical and computer engineering Ruonan Han, tested a scheme that would use terahertz waves instead. They settled on near-terahertz radiation—specifically 0.26 THz—because, among other reasons, it was too high a frequency to interfere with the qubit operations and worked with small enough antennas.
A full-powered terahertz transceiver would throw off too much heat to place it near the qubit chip. Instead the MIT team designed a terahertz "backscatter" system. The system would consist of two transceiver chips, one at the top of the refrigerator, where it's warmest and power consumption is less of an issue, and one at the bottom as part of a 4-kelvin cryogenic control chip linked to the quantum computer chip.
Terahertz radiation is injected into the refrigerator where it's funneled to the top warm transceiver chip. In "downlink" mode that transceiver encodes data onto the terahertz radiation. The signals travel down the refrigerator to the bottom where they are picked up by an array of patch antennas on the cold transceiver.
Instead of using cables to connect external electronics to quantum computers, MIT researchers propose using terahertz radiation.MIT

To get data from the quantum computing chip, the system switches to uplink mode. The warm transceiver sends a steady beam of terahertz radiation down to the cold transceiver. Switches on that chip alter the antenna circuits, causing them to reflect radiation instead of absorbing it, thereby sending data up to the warm transceiver.

In tests of the system, the uplink could send 4 gigabits per second while adding just 176 femtojoules per bit of heat. The downlink was even more energy efficient, at just 34 femtojoules per bit.


Match ID: 16 Score: 5.00 source: spectrum.ieee.org age: 13 days
qualifiers: 5.00 travel(|ing)

Why this town wants its coal mine back amidst the climate crisis – video
Tue, 07 Mar 2023 11:13:01 GMT


The controversial decision to approve a new coalmine in Cumbria was met with dismay by UK environmental groups, with many wondering what it meant for a country that has pitched itself as a leader in the green energy revolution. But in the town of Whitehaven where the mine is to be situated, the feeling is very different, with vast support across the political spectrum. The Guardian's Richard Sprenger travels to the Mirehouse estate, a short distance from the Woodhouse Colliery site, to find out what lies behind this positivity in the face of a profound climate crisis

Continue reading...
Match ID: 17 Score: 5.00 source: www.theguardian.com age: 14 days
qualifiers: 5.00 travel(|ing)

Hibernation. We research. You benefit.
Wed, 25 Jan 2023 17:00:00 +0100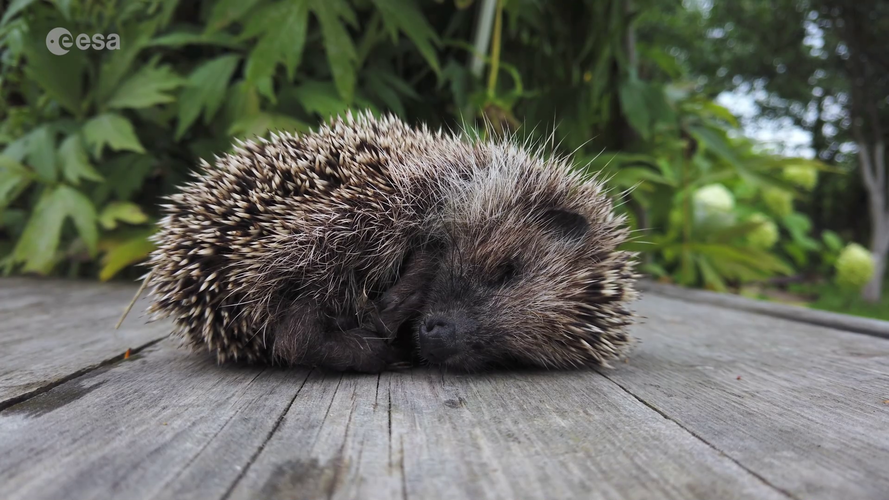 Video: 00:07:57

Did you know that ESA is researching human hibernation for long distance spaceflight to Mars or beyond?

Hibernating astronauts could be the best way to save mission costs, reduce the size of spacecraft by a third and keep crew healthy on their way to Mars. An ESA-led investigation suggests that human hibernation goes beyond the realm of science-fiction and may become a game-changing technique for space travel.

When packing for a return flight to the Red Planet, space engineers account for around two years' worth of food and water for the crew.

Torpor during hibernation is an induced state that reduces the metabolic rate of an organism. This 'suspended animation' is a common mechanism in animals who wish to preserve energy.

Reducing the metabolic rate of a crew en route to Mars down to 25% of the normal state would dramatically cut down the amount of supplies and habitat size, making long-duration exploration more feasible.

Mimicking therapeutic torpor, the idea of putting human into a state of hibernation, has been around in hospitals since the 1980s – doctors can induce hypothermia to reduce metabolism during long and complex surgeries. However, it is not an active reduction of energy and misses most of the advantages of torpor. Studies on hibernation to visit other planets could offer new potential applications for patient care on Earth.

Animals hibernate to survive periods of cold and food or water scarcity, reducing their heart rate, breathing and other vital functions to a fraction of their normal life, while body temperature lowers close to ambient temperature. Tardigrades, frogs and reptiles are very good at it.

Lower testosterone levels seem to aid long hibernation in mammals, estrogens in humans strongly regulate energy metabolism.

With the crew at rest for long periods, artificial intelligence will come into play during anomalies and emergencies.

The possibilities of hibernation for medical use is of particular interest to the European research community and could transform how we approach many severe illnesses.

Inducing torpor is already used in some medical environments such as surgical theathers to replace anesthesia in those patients allergic to anesthetic drugs.

The step to space research is closer than you might think. Get involved with spaceflight research via https://www.esa.int/spaceflightAO. Find out about our commercial partnerships and opportunities in human and robotic exploration via https://www.esa.int/explorationpartners to run your research in microgravity as well.


Match ID: 18 Score: 5.00 source: www.esa.int age: 55 days
qualifiers: 5.00 travel(|ing)

Lasers Shot At Sky Can Guide Lightning
Mon, 16 Jan 2023 16:00:04 +0000

A powerful trillion-watt laser shot at the sky can generate lightning rods in the air that can guide lightning strikes to keep them from causing havoc, a new study finds.
To date, the most common and effective form of protection against lightning is the lightning rod invented by Benjamin Franklin in 1752. These pointed electrically conductive metal rods intercept lightning strikes and guide their electric current safely to the ground.
However, a key drawback of a conventional lightning rod is that the radius of its area of protection is roughly equal to its height. Since there are practical limits to how tall one can build a lightning rod, this means they may not prove useful at protecting large areas, including sensitive infrastructure such as airports, rocket launchpads and nuclear power plants, says study senior author Jean-Pierre Wolf, a physicist at the University of Geneva.
"This is the first demonstration that lightning can be controlled by a laser."
—Jean-Pierre Wolf, University of Geneva
Scientists first suggested using lasers to generate lightning rods in the air nearly 50 years ago. "The idea is to create a very long lightning rod with the laser," Wolf says.
In the new study, researchers conducted experiments during the summer of 2021 at the top of Mount Säntis, which at 2,502 meters above sea level, is the highest mountain in the Alpstein massif of northeastern Switzerland. The laser was activated every time storms were forecast between June and September, with air traffic closed over the area during these tests.
Wolf and his colleagues sought to protect a 124-meter transmitter tower equipped with a traditional lightning rod at the summit belonging to telecommunications provider Swisscom. This tower is struck by lightning about 100 times a year, and scientists had previously equipped it with multiple sensors to analyze these strikes.
Near the tower, the researchers installed a near-infrared laser the size of a large car. It fired pulses each packing about a half-joule of energy and a picosecond (trillionth of a second) long roughly a thousand times a second, with a peak power of a terawatt (trillion watts). (It also shot a visible green beam to help show the laser's path.)
"Imagine transporting a 10-ton laser to 2,500-meter altitude on a mountain with helicopters, making it run in very harsh conditions, tracking lightning in extreme weather like winds up to 200 kilometers per hour, heavy rain, hail, temperatures varying from -10 degrees to 20 degrees Celsius in the same day, and then, when it works, you get a massive lightning bolt some tens of meters next to you—and you're so happy," Wolf says.
The laser pulses can alter the refractive index of the air—the quality of a material that controls how quickly light travels within it. This can make the air behave like a series of lenses.
After crossing this lensing air, the intense, short laser pulses can rapidly ionize and heat air molecules, expelling them from the path of the beam at supersonic speeds. This leaves behind a channel of low-density air for roughly a millisecond. These "filaments" possess high electric conductivity and can thus serve as lightning rods, and can range up to 100 meters long. The researchers could adjust the laser to create filaments that appear up to a kilometer from the machine.
In experiments, the scientists created filaments above, but near, the tip of the tower's lightning rod. This essentially boosted the rod's height by at least 30 meters, extending its area of protection so that lightning would not strike parts of the tower otherwise outside the rod's shelter, says study lead author Aurélien Houard, a research scientist at the Superior National School of Advanced Techniques in Paris.
The laser operated for more than six hours during thunderstorms happening within three kilometers of the tower. The tower was hit by at least 16 lightning flashes, all of which streaked upward.
Four of these flashes occurred while the laser was operating. High-speed camera footage and radio and X-ray detectors showed the laser helped guide the course of these discharges. One of these guided strikes was recorded on camera and revealed it followed the laser path for nearly 60 meters.
During tests carried out on the summit of Mt. Säntis by Jean-Pierre Wolf and Aurélien Houard's team, the scientists noted that lightning discharges followed laser beams for several dozen meters before reaching the Swisscom telecommunications tower (in red and white).Xavier Ravinet/UNIGE

"This is the first demonstration that lightning can be controlled by a laser," Wolf says.

Although lab experiments had suggested that lasers could help guide lightning strikes, previous experiments failed to do so in the field over the past 20 or so years. Wolf, Houard and their colleagues suggest their new work may have succeeded because of the pulse rate of their laser was hundreds of times greater than prior attempts. The more pulses are used, the greater the chance one might successfully intercept all of the activity leading up to a lightning flash. In addition, higher pulse rates are likely better at keeping filaments electrically conductive, they added.

Wolf noted their work is not geoengineering research. "We are not modifying the climate," he says. "We deflect lightning to protect areas."

In the long term, the scientists would like to use lasers to extend lightning rods by 500 meters. In addition, they would likely to run experiments at sites such as airports and rocket launchpads, Wolf notes.

The researchers detailed their findings 16 January in the journal Nature Photonics.


Match ID: 19 Score: 5.00 source: spectrum.ieee.org age: 64 days
qualifiers: 5.00 travel(|ing)

Robotic Falcon Keeps Birds Away From Airports
Sun, 06 Nov 2022 14:00:00 +0000





Collisions with birds are a serious problem for commercial aircraft, costing the industry billions of dollars and killing thousands of animals every year. New research shows that a robotic imitation of a peregrine falcon could be an effective way to keep them out of flight paths.

Worldwide, so-called birdstrikes are estimated to cost the civil aviation industry almost US $1.4 billion annually. Nearby habitats are often deliberately made unattractive to birds, but airports also rely on a variety of deterrents designed to scare them away, such as loud pyrotechnics or speakers that play distress calls from common species.

However, the effectiveness of these approaches tends to decrease over time, as the birds get desensitized by repeated exposure, says Charlotte Hemelrijk, a professor on the faculty of science and engineering at the University of Groningen, in the Netherlands. Live hawks or blinding lasers are also sometimes used to disperse flocks, she says, but this is controversial as it can harm the animals, and keeping and training falcons is not cheap.

"The birds don't distinguish [RobotFalcon] from a real falcon, it seems."
—Charlotte Hemelrijk, University of Groningen

In an effort to find a more practical and lasting solution, Hemelrijk and colleagues designed a robotic peregrine falcon that can be used to chase flocks away from airports. The device is the same size and shape as a real hawk, and its fiberglass and carbon-fiber body has been painted to mimic the markings of its real-life counterpart.

Rather than flapping like a bird, the RobotFalcon relies on two small battery-powered propellers on its wings, which allows it to travel at around 30 miles per hour for up to 15 minutes at a time. A human operator controls the machine remotely from a hawk's-eye perspective via a camera perched above the robot's head.

To see how effective the RobotFalcon was at scaring away birds, the researchers tested it against a conventional quadcopter drone over three months of field testing, near the Dutch city of Workum. They also compared their results to 15 years of data collected by the Royal Netherlands Air Force that assessed the effectiveness of conventional deterrence methods such as pyrotechnics and distress calls.

Flock-herding Falcon Drone Patrols Airport Flight Paths youtu.be

In a paper published in the Journal of the Royal Society Interface, the team showed that the RobotFalcon cleared fields of birds faster and more effectively than the drone. It also kept birds away from fields longer than distress calls, the most effective of the conventional approaches.

There was no evidence of birds getting habituated to the RobotFalcon over three months of testing, says Hemelrijk, and the researchers also found that the birds exhibited behavior patterns associated with escaping from predators much more frequently with the robot than with the drone. "The way of reacting to the RobotFalcon is very similar to the real falcon," says Hemelrijk. "The birds don't distinguish it from a real falcon, it seems."

Other attempts to use hawk-imitating robots to disperse birds have had less promising results, though. Morgan Drabik-Hamshare, a research wildlife biologist at the DoA, and her colleagues published a paper in Scientific Reports last year that described how they pitted a robotic peregrine falcon with flapping wings against a quadcopter and a fixed-wing remote-controlled aircraft.

They found the robotic falcon was the least effective of the three at scaring away turkey vultures, with the quadcopter scaring the most birds off and the remote-controlled plane eliciting the quickest response. "Despite the predator silhouette, the vultures did not perceive the predator UAS [unmanned aircraft system] as a threat," Drabik-Hamshare wrote in an email.

Zihao Wang, an associate lecturer at the University of Sydney, in Australia, who develops UAS for bird deterrence, says the RobotFalcon does seem to be effective at dispersing flocks. But he points out that its wingspan is nearly twice the diagonal length of the quadcopter it was compared with, which means it creates a much larger silhouette when viewed from the birds' perspective. This means the birds could be reacting more to its size than its shape, and he would like to see the RobotFalcon compared with a similar size drone in the future.

The unique design also means the robot requires an experienced and specially trained operator, Wang adds, which could make it difficult to roll out widely. A potential solution could be to make the system autonomous, he says, but it's unclear how easy this would be.

Hemelrijk says automating the RobotFalcon is probably not feasible, both due to strict regulations around the use of autonomous drones near airports as well as the sheer technical complexity. Their current operator is a falconer with significant experience in how hawks target their prey, she says, and creating an autonomous system that could recognize and target bird flocks in a similar way would be highly challenging.

But while the need for skilled operators is a limitation, Hemelrijk points out that most airports already have full-time staff dedicated to bird deterrence, who could be trained. And given the apparent lack of habituation and the ability to chase birds in a specific direction—so that they head away from runways—she thinks the robotic falcon could be a useful addition to their arsenal.

This article appears in the February 2023 print issue as "Robotic Falcon Is the Scarecrow of the Skies."


Match ID: 20 Score: 5.00 source: spectrum.ieee.org age: 135 days
qualifiers: 5.00 travel(|ing)

Guardian Traveller newsletter: Sign up for our free holidays email
Wed, 12 Oct 2022 14:21:58 GMT


From biking adventures to city breaks, get inspiration for your next break – whether in the UK or further afield – with twice-weekly emails from the Guardian's travel editors. You'll also receive handpicked offers from Guardian Holidays.

From biking adventures to city breaks, get inspiration for your next break – whether in the UK or further afield – with twice-weekly emails from the Guardian's travel editors.

You'll also receive handpicked offers from Guardian Holidays.

Continue reading...
Match ID: 21 Score: 5.00 source: www.theguardian.com age: 160 days
qualifiers: 5.00 travel(|ing)

Filter efficiency 97.117 (22 matches/763 results)