Categories

Date/Time of Last Update: Sun Dec 10 03:00:42 2023 UTC






********** MUSIC **********
return to top



Filter efficiency 100.000 (0 matches/778 results)


********** HEALTH **********
return to top



Russia-Ukraine war at a glance: what we know on day 655
Sun, 10 Dec 2023 01:40:36 GMT


Kyiv condemns plans to hold Russian elections in occupied territory; Volodymyr Zelenskiy heads to Argentina for inauguration of far-right counterpart Javier Milei

Ukraine condemned Russian plans to hold presidential elections next spring on occupied territory, declaring them "null and void" and pledging to prosecute any observers sent to monitor them. Russia's upper house set the country's presidential election this week for next March, and chair Valentina Matviyenko said residents in four occupied Ukrainian regions would be able to vote for the first time. Ukraine's foreign ministry said: "We call on the international community to resolutely condemn Russia's intention to hold presidential elections in the occupied Ukrainian territories, and to impose sanctions on those involved in their organisation and conduct."

Ukrainian president Volodymyr Zelenskiy was travelling to the inauguration of Argentina's president-elect, Javier Milei, Kyiv said on Saturday. Zelenskiy congratulated Milei, a far-right populist who has challenged Argentina's political establishment, on his victory and both leaders spoke on the phone soon after Milei's election. Zelenskiy then thanked Milei for his "clear support for Ukraine", saying: "This is well-noticed and appreciated by Ukrainians." Milei's office published a statement after the call saying he had "offered that Argentina could be the host of a summit between Ukraine and Latin America".

Ukraine's first lady, Olena Zelenska, warned that Ukrainians were in "mortal danger" of being left to die if western countries did not continue their financial support. Zelenska made the remarks a day after Republican senators in the US blocked a key aid bill that would have provided more than $60bn worth of support to Ukraine.

The Polish government denied reports that the delivery of military equipment to Ukraine was being hindered by protesting Polish truckers blockading the border. "I categorically deny that such a situation occurred," said Polish vice-minister of national defence, Marcin Ociepa. "Military convoys that cross the border are convoys escorted by military police."

Avdiivka, the eastern Ukrainian city that has seen some of the most intense fighting of the war, is on the verge of "imminent collapse" to Russian forces, according to a report. A dispatch in the Times by its former Kyiv correspondent said Ukrainian troops defending the frontline area were "starved of ammunition" and hamstrung in their attempts to repel the advancing enemy soldiers.

Olympic chiefs have been criticised for allowing Russian and Belarusian athletes to compete next year as neutrals, outside team events and if they do not actively support the invasion.

The Finnish supreme court has blocked the extradition of a Russian neo-Nazi group leader who fought in Ukraine, Jan Petrovsky, warning of the risk that he could be susceptible to inhuman treatment, which is precluded under the European convention on human rights.

Continue reading...
Match ID: 0 Score: 15.00 source: www.theguardian.com age: 0 days
qualifiers: 15.00 athlete

Shohei Ohtani: Baseball star joins LA Dodgers in record $700m deal
Sun, 10 Dec 2023 00:31:30 GMT
The new contract with LA Dodgers makes the Japanese star one of the world's most valuable athletes.
Match ID: 1 Score: 15.00 source: www.bbc.co.uk age: 0 days
qualifiers: 15.00 athlete

Top 10 Best PLR(Private Label Rights) Websites | Which One You Should Join in 2022?
Sat, 26 Feb 2022 13:36:00 +0000


Content creation is one of the biggest struggles for many marketers and business owners. It often requires both time and financial resources, especially if you plan to hire a writer.


Today, we have a fantastic opportunity to use other people's products by purchasing Private Label Rights.


To find a good PLR website, first, determine the type of products you want to acquire. One way to do this is to choose among membership sites or PLR product stores. Following are 10 great sites that offer products in both categories.

What are PLR websites?
Private Label Rights (PLR) products are digital products that can be in the form of an ebook, software, online course videos, value-packed articles, etc. You can use these products with some adjustments to sell as your own under your own brand and keep all the money and profit yourself without wasting your time on product creation.

The truth is that locating the best website for PLR materials can be a time-consuming and expensive exercise. That's why we have researched, analyzed, and ranked the best 10 websites:
1. PLR.me
PLR.me is of the best places to get PLR content in 2021-2022. It offers a content marketing system that comes with courses, brandable tools, and more. It is the most trusted PLR website, among other PLR sites. The PLR.me platform features smart digital caching PLR tools for health and wellness professionals. The PLR.me platform, which was built on advanced caching technology, has been well-received by big brands such as Toronto Sun and Entrepreneur. The best thing about this website is its content marketing automation tools.

Pricing
Pay-as-you-go Plan – $22

100 Monthly Plan – $99/month

400 Annual Plan – $379/year

800 Annual Plan – $579/year

2500 Annual Plan – $990/year
Pros
Access over 15,940+ ready-to-use PLR coaching resources.

Content marketing and sliding tools are provided by the site.

You can create courses, products, webinars, emails, and nearly anything else you can dream of.

You can cancel your subscription anytime.
Cons
2. InDigitalWorks
InDigitalWorks is a leading private label rights membership website established in 2008. As of now, it has more than 100,000 members from around the globe have joined the platform. The site offers thousands of ready-to-be-sold digital products for online businesses in every single niche possible. InDigitalWorks features hundreds of electronic books, software applications, templates, graphics, videos that you can sell right away.

Pricing:
3 Months Plan – $39

1 Year Plan – $69

Lifetime Plan – $79
Pros
IndigitalWorks promotes new authors by providing them with 200 free products for download.

Largest and most reputable private label rights membership site.

20000+ digital products

137 training videos provided by experts to help beginners set up and grow their online presence for free.

10 GB of web hosting will be available on a reliable server.
Cons
3. BuyQualityPLR
BuyQualityPLR's website is a Top PLR of 2021-2022! It's a source for major Internet Marketing Products and Resources. Whether you're an Affiliate Marketer, Product Creator, Course Seller, BuyQualityPLR can assist you in the right direction. You will find several eBooks and digital products related to the Health and Fitness niche, along with a series of Security-based products. If you search for digital products, Resell Rights Products, Private Label Rights Products, or Internet Marketing Products, BuyQualityPLR is among the best websites for your needs.

Pricing
Free PLR articles packs, ebooks, and other digital products are available

Price ranges from 3.99$ to 99.9$
Pros
Everything on this site is written by professionals

The quick download features available

Doesn't provide membership.

Offers thousand of PLR content in many niches

Valuable courses available
Cons
4. IDPLR
The IDPLR website has helped thousands of internet marketers since 2008. This website follows a membership approach and allows you to gain access to thousands of PLR products in different niches. The best thing about this site is the quality of the products, which is extremely impressive.

This is the best PLR website of 2021-2022, offering over 200k+ high-quality articles. It also gives you graphics, templates, ebooks, and audio.

Pricing
3 Months ACCESS: $39

1 YEAR ACCESS: $69

LIFETIME ACCESS: $79
Pros
You will have access to over 12,590 PLR products.

You will get access to training tutorials and Courses in a Gold membership.

10 GB of web hosting will be available on a reliable server.

You will receive 3D eCover Software

It offers an unlimited download limit

Most important, you will get a 30 day money-back guarantee
Cons:
5. PLRMines
PLRmines is a leading digital product library for private label rights products. The site provides useful information on products that you can use to grow your business, as well as licenses for reselling the content. You can either purchase a membership or get access through a free trial, and you can find unlimited high-quality resources via the site's paid or free membership. Overall, the site is an excellent resource for finding outstanding private label rights content.

Pricing
Pros
4000+ ebooks from top categories

Members have access to more than 660 instructional videos covering all kinds of topics in a membership area.

You will receive outstanding graphics that are ready to use.

They also offer a variety of helpful resources and tools, such as PLR blogs, WordPress themes, and plugins
Cons
6. Super-Resell
Super-Resell is another remarkable provider of PLR material. The platform was established in 2009 and offers valuable PLR content to users. Currently, the platform offers standard lifetime memberships and monthly plans at an affordable price. Interested users can purchase up to 10,000 products with digital rights or rights of re-sale. Super-Resell offers a wide range of products such as readymade websites, article packs, videos, ebooks, software, templates, and graphics, etc.

Pricing
6 Months Membership: $49.90

Lifetime membership: $129
Pros
It offers you products that come with sales pages and those without sales pages.

You'll find thousands of digital products that will help your business grow.

Daily News update
Cons
7. Unstoppable PLR
UnStoppablePLR was launched in 2006 by Aurelius Tjin, an internet marketer. Over the last 15 years, UnStoppablePLR has provided massive value to users by offering high-quality PLR content. The site is one of the best PLR sites because of its affordability and flexibility.

Pricing
Pros
You'll get 30 PLR articles in various niches for free.

100% money-back guarantee.

Members get access to community

It gives you access to professionally designed graphics and much more.
Cons
8. Resell Rights Weekly
Resell Rights Weekly, a private label rights (PLR) website, provides exceptional PLR content. It is among the top free PLR websites that provide free membership. You will get 728+ PLR products completely free and new products every single week. The Resell Rights Weekly gives you free instant access to all products and downloads the ones you require.

Pricing
Pros
Lots of products available free of cost

Free access to the members forum
Cons
9. MasterResellRights
MasterResellRights was established in 2006, and it has helped many successful entrepreneurs. Once you join MasterResellRights, you will get access to more than 10,000 products and services from other members. It is one of the top PLR sites that provide high-quality PLR products to members across the globe. You will be able to access a lot of other membership privileges at no extra price. The website also provides PLR, MRR, and RR license products.

Pricing
⦁

One Month Membership: $19.97

⦁

Three Month Membership: $47.00

Pros
⦁

Access more than 10,000 high-quality, PLR articles in different niches.

⦁

Get daily fresh new updates

⦁

Users get 8 GB of hosting space

⦁

You can pay using PayPal

Cons
⦁

Only members have access to the features of this site.
10. BigProductStore
BigProductStore is a popular private label rights website that offers tens of thousands of digital products. These include software, videos, video courses, eBooks, and many others that you can resell, use as you want, or sell and keep 100% of the profit.

The PLR website updates its product list daily. It currently offers over 10,000 products.

The site offers original content for almost every niche and when you register as a member, you can access the exclusive products section where you can download a variety of high-quality, unique, and exclusive products.

Pricing
Monthly Plan: $19.90/Month 27% off

One-Time-Payment: $98.50 50% off

Monthly Ultimate: $29.90/Month 36% off

One-Time-Payment Ultimate: $198.50 50% off
Pros
You can use PLR products to generate profits, give them as bonuses for your affiliate promotion campaign, or rebrand them and create new unique products.

Lifetime memberships for PLR products can save you money if you're looking for a long-term solution to bulk goods.

The website is updated regularly with fresh, quality content.
Cons
Product descriptions may not provide much detail, so it can be difficult to know just what you're downloading.

Some product categories such as WP Themes and articles are outdated.

Match ID: 2 Score: 5.00 source: techncruncher.blogspot.com age: 651 days
qualifiers: 5.00 fitness

Filter efficiency 99.614 (3 matches/778 results)


********** XKCD **********
return to top



Typical Seating Chart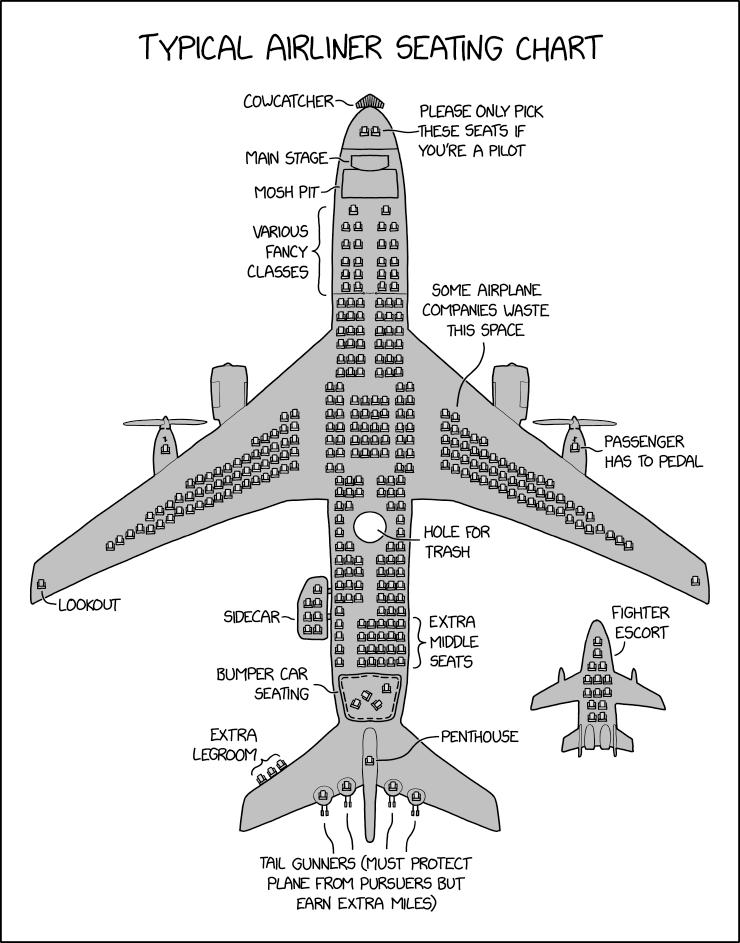 Match ID: 0 Score: 1000.00 source: xkcd.com
qualifiers: 1000.00 xkcd

The Wrong Stuff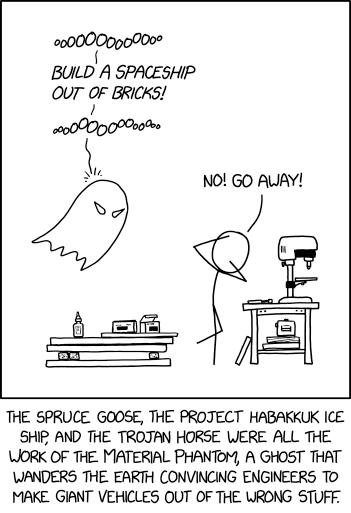 Match ID: 1 Score: 1000.00 source: xkcd.com
qualifiers: 1000.00 xkcd

Space Typography



Match ID: 2 Score: 1000.00 source: xkcd.com
qualifiers: 1000.00 xkcd

Compact Graphs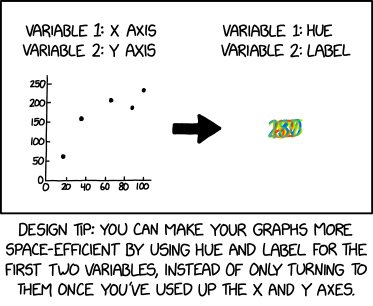 Match ID: 3 Score: 1000.00 source: xkcd.com
qualifiers: 1000.00 xkcd

Filter efficiency 99.486 (4 matches/778 results)


********** UNIVERSITY **********
return to top



For Palestinians Who Just Left Gaza, Witnessing the War From Afar Evokes Helplessness and Grief
Sat, 09 Dec 2023 12:00:00 +0000


"You are seeing in front of your eyes that your family is suffering and might be killed, but you can't do anything about it."

The post For Palestinians Who Just Left Gaza, Witnessing the War From Afar Evokes Helplessness and Grief appeared first on The Intercept.


Match ID: 0 Score: 10.00 source: theintercept.com age: 0 days
qualifiers: 10.00 school

Krystal Ball and Ryan Grim on the Squad
Fri, 01 Dec 2023 11:00:00 +0000


They discuss Grim's new book, "The Squad: AOC and the Hope of a Political Revolution."

The post Krystal Ball and Ryan Grim on the Squad appeared first on The Intercept.


Match ID: 1 Score: 5.71 source: theintercept.com age: 8 days
qualifiers: 4.29 rankings, 1.43 school

Filter efficiency 99.743 (2 matches/778 results)