Categories

Date/Time of Last Update: Wed Sep 27 12:00:40 2023 UTC






********** MUSIC **********
return to top



Filter efficiency 100.000 (0 matches/827 results)


********** HEALTH **********
return to top



The Norwegian secret: how friluftsliv boosts health and happiness
Wed, 27 Sep 2023 04:00:48 GMT


The idea of communing with nature is instilled from birth in Norway. I hiked through a rain-drenched forest to try it myself

'Being outdoors is a natural way of living in Norway," Bente Lier tells me over the phone. "It's a very important part of what we call the good life." Lier is the secretary general of Norsk Friluftsliv, which represents more than 950,000 members of 500 outdoor clubs in Norway. Her words ring in my ears as I trudge through torrential rain in a forest just north of Oslo.

I am here to learn about friluftsliv, a way of being that is part of the Norwegian national identity. The term was coined by the playwright Henrik Ibsen in his 1859 poem On the Heights, although the concept is much older. Its literal translation is "free-air life", but Ibsen used it to convey a spiritual connection with nature. To modern Norwegians, it means participating in outdoor activities, but also has a deeper sense of de-stressing in nature and sharing in a common culture. Could this outdoor life hold the key to Norwegians' health and happiness?

Continue reading...
Match ID: 0 Score: 35.00 source: www.theguardian.com age: 0 days
qualifiers: 35.00 fitness

7 Rapid At-Home Covid-19 Tests—and Where to Find Them (2023)
Tue, 26 Sep 2023 12:00:00 +0000
How accurate are over-the-counter swabs? Does your insurance cover them? We have answers.
Match ID: 1 Score: 35.00 source: www.wired.com age: 1 day
qualifiers: 35.00 fitness

13 Best Fitness Trackers (2023): Watches, Bands, and Rings
Mon, 25 Sep 2023 12:00:00 +0000
Whether you're skiing in the backcountry or trampolining in the backyard, we have an activity tracker for you.
Match ID: 2 Score: 35.00 source: www.wired.com age: 2 days
qualifiers: 35.00 fitness

: Dick's Sporting Goods to hire 8,600 seasonal workers this holiday season
Tue, 26 Sep 2023 12:31:00 GMT


Dick's Sporting Goods Inc. DKS said Tuesday it plans to add 8,600 seasonal workers this holiday season. The company's National Signing Day will take place Oct. 3 at which it will recruit for all of its outlets from DICK'S Sporting Goods to Public Lands, DICK'S House of Sport, and Going, Going, Gone! stores across the country. The sporting goods retailer said it's planning to close all stores and distribution centers on Thanksgiving Day, which takes place Nov. 23 this year. But athletes will be able to shop online that day and stores will reopen on Black Friday. Interested applicants can apply online and then visit their local store for an interview. The stock has fallen 11% in the year to date, while the S&P 500 SPX has gained 13%.

Market Pulse Stories are Rapid-fire, short news bursts on stocks and markets as they move. Visit MarketWatch.com for more information on this news.


Match ID: 3 Score: 15.00 source: www.marketwatch.com age: 0 days
qualifiers: 15.00 athlete

Fitness tracker beyond Earth
Fri, 15 Sep 2023 08:50:00 +0200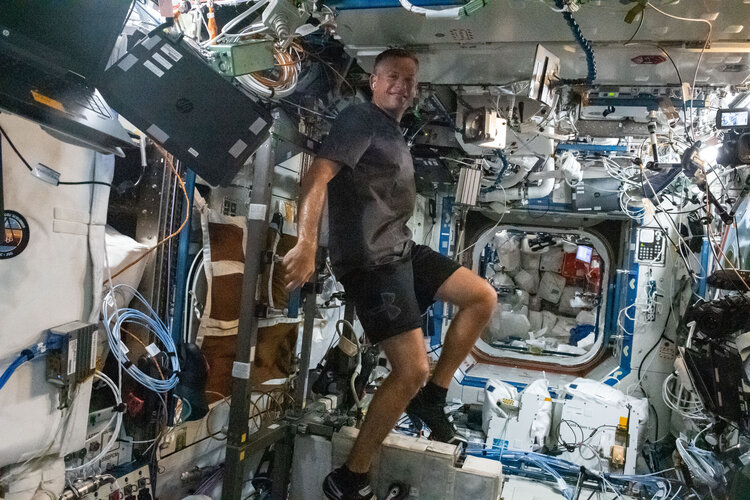 One of the experiments during ESA astronaut Andreas Mogensen's mission will track his health and body vital signs during his daily exercise in space.


Match ID: 4 Score: 5.00 source: www.esa.int age: 12 days
qualifiers: 5.00 fitness

Top 10 Best PLR(Private Label Rights) Websites | Which One You Should Join in 2022?
Sat, 26 Feb 2022 13:36:00 +0000


Content creation is one of the biggest struggles for many marketers and business owners. It often requires both time and financial resources, especially if you plan to hire a writer.


Today, we have a fantastic opportunity to use other people's products by purchasing Private Label Rights.


To find a good PLR website, first, determine the type of products you want to acquire. One way to do this is to choose among membership sites or PLR product stores. Following are 10 great sites that offer products in both categories.

What are PLR websites?
Private Label Rights (PLR) products are digital products that can be in the form of an ebook, software, online course videos, value-packed articles, etc. You can use these products with some adjustments to sell as your own under your own brand and keep all the money and profit yourself without wasting your time on product creation.

The truth is that locating the best website for PLR materials can be a time-consuming and expensive exercise. That's why we have researched, analyzed, and ranked the best 10 websites:
1. PLR.me
PLR.me is of the best places to get PLR content in 2021-2022. It offers a content marketing system that comes with courses, brandable tools, and more. It is the most trusted PLR website, among other PLR sites. The PLR.me platform features smart digital caching PLR tools for health and wellness professionals. The PLR.me platform, which was built on advanced caching technology, has been well-received by big brands such as Toronto Sun and Entrepreneur. The best thing about this website is its content marketing automation tools.

Pricing
Pay-as-you-go Plan – $22

100 Monthly Plan – $99/month

400 Annual Plan – $379/year

800 Annual Plan – $579/year

2500 Annual Plan – $990/year
Pros
Access over 15,940+ ready-to-use PLR coaching resources.

Content marketing and sliding tools are provided by the site.

You can create courses, products, webinars, emails, and nearly anything else you can dream of.

You can cancel your subscription anytime.
Cons
2. InDigitalWorks
InDigitalWorks is a leading private label rights membership website established in 2008. As of now, it has more than 100,000 members from around the globe have joined the platform. The site offers thousands of ready-to-be-sold digital products for online businesses in every single niche possible. InDigitalWorks features hundreds of electronic books, software applications, templates, graphics, videos that you can sell right away.

Pricing:
3 Months Plan – $39

1 Year Plan – $69

Lifetime Plan – $79
Pros
IndigitalWorks promotes new authors by providing them with 200 free products for download.

Largest and most reputable private label rights membership site.

20000+ digital products

137 training videos provided by experts to help beginners set up and grow their online presence for free.

10 GB of web hosting will be available on a reliable server.
Cons
3. BuyQualityPLR
BuyQualityPLR's website is a Top PLR of 2021-2022! It's a source for major Internet Marketing Products and Resources. Whether you're an Affiliate Marketer, Product Creator, Course Seller, BuyQualityPLR can assist you in the right direction. You will find several eBooks and digital products related to the Health and Fitness niche, along with a series of Security-based products. If you search for digital products, Resell Rights Products, Private Label Rights Products, or Internet Marketing Products, BuyQualityPLR is among the best websites for your needs.

Pricing
Free PLR articles packs, ebooks, and other digital products are available

Price ranges from 3.99$ to 99.9$
Pros
Everything on this site is written by professionals

The quick download features available

Doesn't provide membership.

Offers thousand of PLR content in many niches

Valuable courses available
Cons
4. IDPLR
The IDPLR website has helped thousands of internet marketers since 2008. This website follows a membership approach and allows you to gain access to thousands of PLR products in different niches. The best thing about this site is the quality of the products, which is extremely impressive.

This is the best PLR website of 2021-2022, offering over 200k+ high-quality articles. It also gives you graphics, templates, ebooks, and audio.

Pricing
3 Months ACCESS: $39

1 YEAR ACCESS: $69

LIFETIME ACCESS: $79
Pros
You will have access to over 12,590 PLR products.

You will get access to training tutorials and Courses in a Gold membership.

10 GB of web hosting will be available on a reliable server.

You will receive 3D eCover Software

It offers an unlimited download limit

Most important, you will get a 30 day money-back guarantee
Cons:
5. PLRMines
PLRmines is a leading digital product library for private label rights products. The site provides useful information on products that you can use to grow your business, as well as licenses for reselling the content. You can either purchase a membership or get access through a free trial, and you can find unlimited high-quality resources via the site's paid or free membership. Overall, the site is an excellent resource for finding outstanding private label rights content.

Pricing
Pros
4000+ ebooks from top categories

Members have access to more than 660 instructional videos covering all kinds of topics in a membership area.

You will receive outstanding graphics that are ready to use.

They also offer a variety of helpful resources and tools, such as PLR blogs, WordPress themes, and plugins
Cons
6. Super-Resell
Super-Resell is another remarkable provider of PLR material. The platform was established in 2009 and offers valuable PLR content to users. Currently, the platform offers standard lifetime memberships and monthly plans at an affordable price. Interested users can purchase up to 10,000 products with digital rights or rights of re-sale. Super-Resell offers a wide range of products such as readymade websites, article packs, videos, ebooks, software, templates, and graphics, etc.

Pricing
6 Months Membership: $49.90

Lifetime membership: $129
Pros
It offers you products that come with sales pages and those without sales pages.

You'll find thousands of digital products that will help your business grow.

Daily News update
Cons
7. Unstoppable PLR
UnStoppablePLR was launched in 2006 by Aurelius Tjin, an internet marketer. Over the last 15 years, UnStoppablePLR has provided massive value to users by offering high-quality PLR content. The site is one of the best PLR sites because of its affordability and flexibility.

Pricing
Pros
You'll get 30 PLR articles in various niches for free.

100% money-back guarantee.

Members get access to community

It gives you access to professionally designed graphics and much more.
Cons
8. Resell Rights Weekly
Resell Rights Weekly, a private label rights (PLR) website, provides exceptional PLR content. It is among the top free PLR websites that provide free membership. You will get 728+ PLR products completely free and new products every single week. The Resell Rights Weekly gives you free instant access to all products and downloads the ones you require.

Pricing
Pros
Lots of products available free of cost

Free access to the members forum
Cons
9. MasterResellRights
MasterResellRights was established in 2006, and it has helped many successful entrepreneurs. Once you join MasterResellRights, you will get access to more than 10,000 products and services from other members. It is one of the top PLR sites that provide high-quality PLR products to members across the globe. You will be able to access a lot of other membership privileges at no extra price. The website also provides PLR, MRR, and RR license products.

Pricing
⦁

One Month Membership: $19.97

⦁

Three Month Membership: $47.00

Pros
⦁

Access more than 10,000 high-quality, PLR articles in different niches.

⦁

Get daily fresh new updates

⦁

Users get 8 GB of hosting space

⦁

You can pay using PayPal

Cons
⦁

Only members have access to the features of this site.
10. BigProductStore
BigProductStore is a popular private label rights website that offers tens of thousands of digital products. These include software, videos, video courses, eBooks, and many others that you can resell, use as you want, or sell and keep 100% of the profit.

The PLR website updates its product list daily. It currently offers over 10,000 products.

The site offers original content for almost every niche and when you register as a member, you can access the exclusive products section where you can download a variety of high-quality, unique, and exclusive products.

Pricing
Monthly Plan: $19.90/Month 27% off

One-Time-Payment: $98.50 50% off

Monthly Ultimate: $29.90/Month 36% off

One-Time-Payment Ultimate: $198.50 50% off
Pros
You can use PLR products to generate profits, give them as bonuses for your affiliate promotion campaign, or rebrand them and create new unique products.

Lifetime memberships for PLR products can save you money if you're looking for a long-term solution to bulk goods.

The website is updated regularly with fresh, quality content.
Cons
Product descriptions may not provide much detail, so it can be difficult to know just what you're downloading.

Some product categories such as WP Themes and articles are outdated.

Match ID: 5 Score: 5.00 source: techncruncher.blogspot.com age: 577 days
qualifiers: 5.00 fitness

Wired for space - Muscle stimulation to enhance astronaut health
Wed, 30 Aug 2023 16:30:00 +0200

Video: 00:05:10

Space exploration presents unique health challenges for astronauts due to lack of gravity, isolation, and radiation exposure. ESA's SciSpacE activities aim to comprehend these effects and their implications for human well-being during extended missions.

ESA collaborates with researchers to conduct experiments in microgravity and analogue environments, shedding light on the consequences of space stressors. One critical concern is muscle and bone atrophy. Despite daily exercise routines, astronauts face deterioration. ESA is investigating electrical stimulation as a potential countermeasure, with tests planned on board the International Space Station.

The "Muscle Stimulation" experiment is a centrepiece of this research. By applying controlled electric currents to leg muscles, the study aims to enhance muscle mass, strength, and recovery. Complementary assessments, including MRI scans, microcirculation analysis, and blood samples, will provide a comprehensive understanding of the efficacy.

Addressing these challenges could yield benefits on Earth too. The insights gained could translate to better healthcare for diverse populations, from the elderly to clinical patients and athletes.

ESA's dedication to advancing space exploration while safeguarding astronauts' physical health underscores its commitment to a sustainable and thriving space programme. Through research and innovative solutions, humanity edges closer to conquering the challenges of extended spaceflight and improving life on our home planet.


Match ID: 6 Score: 2.14 source: www.esa.int age: 27 days
qualifiers: 2.14 athlete

Filter efficiency 99.154 (7 matches/827 results)


********** CLIMATE **********
return to top



Policy must tackle root causes of England's record mental ill-health, says report
Tue, 26 Sep 2023 23:01:42 GMT


Coalition of experts publish action points including tackling inequality, poor housing and child poverty

Ministers must tackle poverty, poor housing and air pollution to improve England's worsening mental health, a coalition of charities, thinktanks and staff groups has urged ministers.

Their blueprint for better mental health also includes a crackdown on racism, reforms to the benefits system and action to end the stark inequality whereby people with severe psychiatric conditions die up to 20 years sooner than the general population.

A new Child Poverty Act to banish child poverty by 2030.

The creation of a minimum income guarantee and reforming sick pay.

Action against junk food, smoking, alcohol and gambling.

The end of "hostile environment" immigration policies.

Continue reading...
Match ID: 0 Score: 40.00 source: www.theguardian.com age: 0 days
qualifiers: 40.00 air pollution

: Cleveland-Cliffs to raise prices of hot rolled and coated steel products
Wed, 27 Sep 2023 11:16:00 GMT


ina fassbender/Agence France-Presse/Getty ImagesCleveland-Cliffs Inc. said Wednesday it's raising the base prices for all carbon hot rolled, cold rolled and coated steel products to $750 per net ton. The company did not disclose a previous base price for its products. The change is effective immediately, it said in a short statement. The stock CLF rose 1.6% premarket but is down 8.8% in the year to date, while the S&P 500 SPX has gained 11.3%.

Market Pulse Stories are Rapid-fire, short news bursts on stocks and markets as they move. Visit MarketWatch.com for more information on this news.


Match ID: 1 Score: 15.00 source: www.marketwatch.com age: 0 days
qualifiers: 15.00 carbon

Girl, 11, among six young people taking on 32 nations in historic climate case
Wed, 27 Sep 2023 11:02:03 GMT


Claimants say European countries are breaching their human rights by failing to take adequate action to tackle global heating

An 11-year-old girl from Portugal sat inside the grand chamber of the European court of human rights on Wednesday to face 86 lawyers from 32 nations in the world's largest climate legal action.

Mariana Agostinho was alongside her brother and sister, and her cousins, two rows back from 17 human rights judges.

Continue reading...
Match ID: 2 Score: 15.00 source: www.theguardian.com age: 0 days
qualifiers: 15.00 carbon

UK go-ahead for North Sea oil and gas field angers environmental groups
Wed, 27 Sep 2023 07:26:39 GMT


Campaigners including Greta Thunberg had called for halt to Rosebank project involving Oslo-listed Equinor

Britain has given the go-ahead to develop the UK's biggest untapped oilfield off Shetland, sparking outrage from environmental campaigners.

The UK oil and gas regulator's decision to grant the Oslo-listed Equinor and the British firm Ithaca Energy permission to develop the Rosebank oil and gas field in the North Sea was condemned by the Green party MP Caroline Lucas as "the greatest act of environmental vandalism in my lifetime".

Continue reading...
Match ID: 3 Score: 15.00 source: www.theguardian.com age: 0 days
qualifiers: 15.00 carbon

'A huge storm': polarised Slovakia on a knife edge ahead of elections
Wed, 27 Sep 2023 06:00:50 GMT


Populist frontrunner's 'toxic' campaign has exposed deep divisions and a victory could move country closer to Russia

When Valeria Schulczová launched the new programme of Bratislava's Hviezdoslav theatre she did not anticipate any great controversy. As director, she had chosen a series of provocative, but not outrageous, productions for the coming season. But Schulczová had reckoned without the febrile politics and deep polarisation of her country before parliamentary elections on 30 September.

The main image advertising the new season suggested a stained glass window, a reference to the Stalinist-era decorations of the theatre, with young people marching below Ukrainian, anti-fascist and rainbow flags.

Continue reading...
Match ID: 4 Score: 15.00 source: www.theguardian.com age: 0 days
qualifiers: 15.00 toxic

The Climate Crisis Is Driving People to Substance Abuse
Wed, 27 Sep 2023 06:00:00 +0000
Extreme weather has decimated crops and incomes in northern India. To soothe their anxiety, agricultural workers are turning to tobacco and alcohol.
Match ID: 5 Score: 15.00 source: www.wired.com age: 0 days
qualifiers: 15.00 climate change

Climate change: Six young people take 32 countries to court
Wed, 27 Sep 2023 00:53:18 GMT
They claim governments' slow action on climate change violates their human rights.
Match ID: 6 Score: 15.00 source: www.bbc.co.uk age: 0 days
qualifiers: 15.00 climate change

Why Rain Is Getting Fiercer on a Warming Planet
Tue, 26 Sep 2023 11:00:00 +0000
Extreme rain is getting more extreme as temperatures rise. That may seem counterintuitive, but the underlying physics is crystal clear.
Match ID: 7 Score: 15.00 source: www.wired.com age: 1 day
qualifiers: 15.00 climate change

Europe's banks helped fossil fuel firms raise more than €1tn from global bond markets
Tue, 26 Sep 2023 09:34:14 GMT


Exclusive: Pan-European investigation looked at thousands of transactions since Paris climate agreement in 2016

Banks including some of Europe's largest lenders have helped fossil fuel companies to raise more than €1tn (£869bn) from the global bond markets since the Paris climate agreement, according to an investigation by the Guardian and its reporting partners.

In the push to zero carbon, Europe's biggest lenders face growing pressure to limit their financial support for fossil fuel companies through direct loans and other financing facilities.

Continue reading...
Match ID: 8 Score: 15.00 source: www.theguardian.com age: 1 day
qualifiers: 15.00 carbon

'Staggering' green growth gives hope for 1.5C, says global energy chief
Tue, 26 Sep 2023 05:00:27 GMT


IEA's Fatih Birol says uptake of solar power and EVs is in line with net zero goal but rich countries must hasten their broader plans

The prospects of the world staying within the 1.5C limit on global heating have brightened owing to the "staggering" growth of renewable energy and green investment in the past two years, the chief of the world's energy watchdog has said.

Fatih Birol, the executive director of the International Energy Agency, and the world's foremost energy economist, said much more needed to be done but that the rapid uptake of solar power and electric vehicles were encouraging.

Continue reading...
Match ID: 9 Score: 15.00 source: www.theguardian.com age: 1 day
qualifiers: 15.00 carbon

Washington Post Completely Botches Chaturbate Rules in Virginia Candidate Takedown
Mon, 25 Sep 2023 18:05:55 +0000


The article about Susanna Gibson, a Democrat running in a crucial legislative district, bore the telltale signs of an opposition research dump.

The post Washington Post Completely Botches Chaturbate Rules in Virginia Candidate Takedown appeared first on The Intercept.


Match ID: 10 Score: 15.00 source: theintercept.com age: 1 day
qualifiers: 15.00 carbon

Lego axes plan to make bricks from recycled bottles
Mon, 25 Sep 2023 14:12:28 GMT
The toy giant finds that the new crude oil-free material did not cut carbon emissions.
Match ID: 11 Score: 15.00 source: www.bbc.co.uk age: 1 day
qualifiers: 15.00 carbon

Richest oil states should pay climate tax, says Gordon Brown
Mon, 25 Sep 2023 05:00:05 GMT
The former Labour PM wants the wealthiest oil producers to help poorer nations tackle climate change.
Match ID: 12 Score: 15.00 source: www.bbc.co.uk age: 2 days
qualifiers: 15.00 climate change

The Biden Administration's Next Big Climate Decision
Fri, 22 Sep 2023 19:28:28 +0000
The liquefied-natural-gas buildout—and fossil-fuel exports—challenge progress on global warming.
Match ID: 13 Score: 10.71 source: www.newyorker.com age: 4 days
qualifiers: 10.71 climate change

Metal-mining pollution impacts 23 million people worldwide
Fri, 22 Sep 2023 13:04:16 GMT
They live on flood-plains contaminated by potentially harmful levels of toxic waste, research reveals.
Match ID: 14 Score: 10.71 source: www.bbc.co.uk age: 4 days
qualifiers: 10.71 toxic

UK migratory birds 'in freefall' over climate change
Thu, 21 Sep 2023 02:27:00 GMT
Bird lovers will see a very different pattern of species in the future, scientists warn.
Match ID: 15 Score: 6.43 source: www.bbc.co.uk age: 6 days
qualifiers: 6.43 climate change

Tell us: how has air pollution affected yours or your family's health?
Sat, 16 Sep 2023 10:05:27 GMT


We'd like to hear from people in the UK who have been told by healthcare professionals that air pollution may have played a role in yours or your family's ill health

It is almost three years since a landmark inquest found that air pollution was a contributory cause of Ella Adoo-Kissi-Debrah's death.

Do you suspect that you or someone in your family has been made ill as a result of air pollution?

Continue reading...
Match ID: 16 Score: 5.71 source: www.theguardian.com age: 11 days
qualifiers: 5.71 air pollution

Africa proposes global carbon taxes to fight climate change
Thu, 07 Sep 2023 07:39:58 GMT
Despite suffering some of the worst impacts of climate change, the continent only gets 12% of financing.
Match ID: 17 Score: 4.29 source: www.bbc.co.uk age: 20 days
qualifiers: 2.14 climate change, 2.14 carbon

Has the European Central Bank become too powerful?
Wed, 13 Sep 2023 20:15:02 +0000
From monetary policy to geopolitics to climate change, its responsibilities are growing
Match ID: 18 Score: 2.14 source: www.economist.com age: 13 days
qualifiers: 2.14 climate change

NASA Awardees to Develop Sustainable Aviation Composite Tech
Thu, 16 Mar 2023 13:07 EDT
NASA has issued $50 million in awards to 14 organizations to develop manufacturing processes and advanced composite materials for aircraft structures. These green technologies hold the potential to help reduce aviation carbon emissions.
Match ID: 19 Score: 2.14 source: www.nasa.gov age: 194 days
qualifiers: 2.14 carbon

Ahrefs vs SEMrush: Which SEO Tool Should You Use?
Tue, 01 Mar 2022 12:16:00 +0000

SEMrush and Ahrefs are among the most popular tools in the SEO industry. Both companies have been in business for years and have thousands of customers per month.
If you're a professional SEO or trying to do digital marketing on your own, at some point you'll likely consider using a tool to help with your efforts. Ahrefs and SEMrush are two names that will likely appear on your shortlist.
In this guide, I'm going to help you learn more about these SEO tools and how to choose the one that's best for your purposes.
What is SEMrush?
SEMrush is a popular SEO tool with a wide range of features—it's the leading competitor research service for online marketers. SEMrush's SEO Keyword Magic tool offers over 20 billion Google-approved keywords, which are constantly updated and it's the largest keyword database.
The program was developed in 2007 as SeoQuake is a small Firefox extension
Features
Most accurate keyword data: Accurate keyword search volume data is crucial for SEO and PPC campaigns by allowing you to identify what keywords are most likely to bring in big sales from ad clicks. SEMrush constantly updates its databases and provides the most accurate data.
Largest Keyword database: SEMrush's Keyword Magic Tool now features 20-billion keywords, providing marketers and SEO professionals the largest database of keywords.



All SEMrush users receive daily ranking data, mobile volume information, and the option to buy additional keywords by default with no additional payment or add-ons needed

Most accurate position tracking tool: This tool provides all subscribers with basic tracking capabilities, making it suitable for SEO professionals. Plus, the Position Tracking tool provides local-level data to everyone who uses the tool.
SEO Data Management: SEMrush makes managing your online data easy by allowing you to create visually appealing custom PDF reports, including Branded and White Label reports, report scheduling, and integration with GA, GMB, and GSC.
Toxic link monitoring and penalty recovery: With SEMrush, you can make a detailed analysis of toxic backlinks, toxic scores, toxic markers, and outreach to those sites.
Content Optimization and Creation Tools: SEMrush offers content optimization and creation tools that let you create SEO-friendly content. Some features include the SEO Writing Assistant, On-Page SEO Check, er/SEO Content Template, Content Audit, Post Tracking, Brand Monitoring.
Ahrefs
Ahrefs is a leading SEO platform that offers a set of tools to grow your search traffic, research your competitors, and monitor your niche. The company was founded in 2010, and it has become a popular choice among SEO tools. Ahrefs has a keyword index of over 10.3 billion keywords and offers accurate and extensive backlink data updated every 15-30 minutes and it is the world's most extensive backlink index database.
Features
Backlink alerts data and new keywords: Get an alert when your site is linked to or discussed in blogs, forums, comments, or when new keywords are added to a blog posting about you.
Intuitive interface: The intuitive design of the widget helps you see the overall health of your website and search engine ranking at a glance.
Site Explorer: The Site Explorer will give you an in-depth look at your site's search traffic.

Domain Comparison

Reports with charts and graphs

JavaScript rendering and a site audit can identify SEO issues.

A question explorer that provides well-crafted topic suggestions
Direct Comparisons: Ahrefs vs SEMrush
Now that you know a little more about each tool, let's take a look at how they compare. I'll analyze each tool to see how they differ in interfaces, keyword research resources, rank tracking, and competitor analysis.
User Interface
Ahrefs and SEMrush both offer comprehensive information and quick metrics regarding your website's SEO performance. However, Ahrefs takes a bit more of a hands-on approach to getting your account fully set up, whereas SEMrush's simpler dashboard can give you access to the data you need quickly.
In this section, we provide a brief overview of the elements found on each dashboard and highlight the ease with which you can complete tasks.
AHREFS
The Ahrefs dashboard is less cluttered than that of SEMrush, and its primary menu is at the very top of the page, with a search bar designed only for entering URLs.
Additional features of the Ahrefs platform include:
You can see analytics from the dashboard, including search engine rankings to domain ratings, referring domains, and backlink

Jumping from one tool to another is easy. You can use the Keyword Explorer to find a keyword to target and then directly track your ranking with one click.

The website offers a tooltip helper tool that allows you to hover your mouse over something that isn't clear and get an in-depth explanation.
SEMRUSH
When you log into the SEMrush Tool, you will find four main modules. These include information about your domains, organic keyword analysis, ad keyword, and site traffic.
You'll also find some other options like
A search bar allows you to enter a domain, keyword, or anything else you wish to explore.

A menu on the left side of the page provides quick links to relevant information, including marketing insights, projects, keyword analytics, and more.

The customer support resources located directly within the dashboard can be used to communicate with the support team or to learn about other resources such as webinars and blogs.

Detailed descriptions of every resource offered. This detail is beneficial for new marketers, who are just starting.
WHO WINS?
Both Ahrefs and SEMrush have user-friendly dashboards, but Ahrefs is less cluttered and easier to navigate. On the other hand, SEMrush offers dozens of extra tools, including access to customer support resources.
When deciding on which dashboard to use, consider what you value in the user interface, and test out both.
Rank Tracking
If you're looking to track your website's search engine ranking, rank tracking features can help. You can also use them to monitor your competitors.
Let's take a look at Ahrefs vs. SEMrush to see which tool does a better job.
Ahrefs
The Ahrefs Rank Tracker is simpler to use. Just type in the domain name and keywords you want to analyze, and it spits out a report showing you the search engine results page (SERP) ranking for each keyword you enter.
Rank Tracker looks at the ranking performance of keywords and compares them with the top rankings for those keywords. Ahrefs also offers:
You'll see metrics that help you understand your visibility, traffic, average position, and keyword difficulty.
It gives you an idea of whether a keyword would be profitable to target or not.
SEMRUSH
SEMRush offers a tool called Position Tracking. This tool is a project tool—you must set it up as a new project. Below are a few of the most popular features of the SEMrush Position Tracking tool:
All subscribers are given regular data updates and mobile search rankings upon subscribing
The platform provides opportunities to track several SERP features, including Local tracking.
Intuitive reports allow you to track statistics for the pages on your website, as well as the keywords used in those pages.
Identify pages that may be competing with each other using the Cannibalization report.
WHO WINS?
Ahrefs is a more user-friendly option. It takes seconds to enter a domain name and keywords. From there, you can quickly decide whether to proceed with that keyword or figure out how to rank better for other keywords.
SEMrush allows you to check your mobile rankings and ranking updates daily, which is something Ahrefs does not offer. SEMrush also offers social media rankings, a tool you won't find within the Ahrefs platform. Both are good which one do you like let me know in the comment.
Keyword Research
Keyword research is closely related to rank tracking, but it's used for deciding which keywords you plan on using for future content rather than those you use now.
When it comes to SEO, keyword research is the most important thing to consider when comparing the two platforms.
AHREFS
The Ahrefs Keyword Explorer provides you with thousands of keyword ideas and filters search results based on the chosen search engine.
Ahrefs supports several features, including:
It can search multiple keywords in a single search and analyze them together. At SEMrush, you also have this feature in Keyword Overview.

Ahrefs has a variety of keywords for different search engines, including Google, YouTube, Amazon, Bing, Yahoo, Yandex, and other search engines.

When you click on a keyword, you can see its search volume and keyword difficulty, but also other keywords related to it, which you didn't use.
SEMRUSH
SEMrush's Keyword Magic Tool has over 20 billion keywords for Google. You can type in any keyword you want, and a list of suggested keywords will appear.
The Keyword Magic Tool also lets you to:
Show performance metrics by keyword

Search results are based on both broad and exact keyword matches.

Show data like search volume, trends, keyword difficulty, and CPC.

Show the first 100 Google search results for any keyword.

Identify SERP Features and Questions related to each keyword

SEMrush has released a new Keyword Gap Tool that uncovers potentially useful keyword opportunities for you, including both paid and organic keywords.
WHO WINS?
Both of these tools offer keyword research features and allow users to break down complicated tasks into something that can be understood by beginners and advanced users alike.
If you're interested in keyword suggestions, SEMrush appears to have more keyword suggestions than Ahrefs does. It also continues to add new features, like the Keyword Gap tool and SERP Questions recommendations.
Competitor Analysis
Both platforms offer competitor analysis tools, eliminating the need to come up with keywords off the top of your head. Each tool is useful for finding keywords that will be useful for your competition so you know they will be valuable to you.
AHREFS
Ahrefs' domain comparison tool lets you compare up to five websites (your website and four competitors) side-by-side.it also shows you how your site is ranked against others with metrics such as backlinks, domain ratings, and more.
Use the Competing Domains section to see a list of your most direct competitors, and explore how many keywords matches your competitors have.
To find more information about your competitor, you can look at the Site Explorer and Content Explorer tools and type in their URL instead of yours.
SEMRUSH
SEMrush provides a variety of insights into your competitors' marketing tactics. The platform enables you to research your competitors effectively. It also offers several resources for competitor analysis including:
Traffic Analytics helps you identify where your audience comes from, how they engage with your site, what devices visitors use to view your site, and how your audiences overlap with other websites.
SEMrush's Organic Research examines your website's major competitors and shows their organic search rankings, keywords they are ranking for, and even if they are ranking for any (SERP) features and more.
The Market Explorer search field allows you to type in a domain and lists websites or articles similar to what you entered. Market Explorer also allows users to perform in-depth data analytics on These companies and markets.
WHO WINS?
SEMrush wins here because it has more tools dedicated to competitor analysis than Ahrefs. However, Ahrefs offers a lot of functionality in this area, too. It takes a combination of both tools to gain an advantage over your competition.
Pricing
Ahrefs
Lite Monthly: $99/month

Standard Monthly: $179/month

Annually Lite: $990/year

Annually Standard: $1790/year
SEMRUSH
Which SEO tool should you choose for digital marketing?
When it comes to keyword data research, you will become confused about which one to choose.
Consider choosing Ahrefs if you
Like friendly and clean interface

Searching for simple keyword suggestions
Want to get more keywords for different search engines like Amazon, Bing, Yahoo, Yandex, Baidu, and more
Consider SEMrush if you:
Want more marketing and SEO features

Need competitor analysis tool

Need to keep your backlinks profile clean

Looking for more keyword suggestions for Google
Both tools are great. Choose the one which meets your requirements and if you have any experience using either Ahrefs or SEMrush let me know in the comment section which works well for you.


Match ID: 20 Score: 2.14 source: techncruncher.blogspot.com age: 574 days
qualifiers: 2.14 toxic

Filter efficiency 97.461 (21 matches/827 results)