Categories

Date/Time of Last Update: Fri Feb 3 03:00:31 2023 UTC






********** MUSIC **********
return to top



Filter efficiency 100.000 (0 matches/765 results)


********** FOOD **********
return to top



The Wall Street Journal: Beyond Meat revamps its retail strategy, hires new marketing executive
Fri, 03 Feb 2023 02:09:00 GMT
Beyond Meat Inc. is revamping its retail sales strategy to center on five major grocers and hiring a new marketing executive as part of an effort to reinvigorate the plant-based food maker's business.
Match ID: 0 Score: 30.00 source: www.marketwatch.com age: 0 days
qualifiers: 30.00 food

'Our mortgage got so high we put off having a baby'
Fri, 03 Feb 2023 00:06:08 GMT
Homeowners tell the BBC they are being hit harder by rising mortgage rates than soaring fuel and food bills.
Match ID: 1 Score: 30.00 source: www.bbc.co.uk age: 0 days
qualifiers: 30.00 food

After 16 years of freeware, Dwarf Fortress creators get their $7M payday
Thu, 02 Feb 2023 21:08:23 +0000
"When we pass from this world, you will be the reason we are remembered."
Match ID: 2 Score: 30.00 source: arstechnica.com age: 0 days
qualifiers: 30.00 food

In Memphis, Tyre Nichols Beating Carries Echoes of Atlanta REDDOG Unit
Thu, 02 Feb 2023 18:32:42 +0000


For 23 years, REDDOG officers regularly terrorized poor Black neighborhoods and Black residents of Atlanta.

The post In Memphis, Tyre Nichols Beating Carries Echoes of Atlanta REDDOG Unit appeared first on The Intercept.


Match ID: 3 Score: 30.00 source: theintercept.com age: 0 days
qualifiers: 30.00 food

This fizzy red wine conjures up an Italian vacation
Thu, 2 Feb 2023 13:00:30 EST
Two terrific sparkling Italian reds and an Oregon rosé ideal for Valentine's Day are in this week's recommendations.
Match ID: 4 Score: 30.00 source: www.washingtonpost.com age: 0 days
qualifiers: 30.00 food

Naturally sweetened pine nut cookies are a treat worth smiling about
Thu, 2 Feb 2023 12:00:52 EST
Made with dried fruit, almond flour coated with pine nuts, these cookies are delightful in every way.
Match ID: 5 Score: 30.00 source: www.washingtonpost.com age: 0 days
qualifiers: 30.00 food

Roast a cabbage to make grain bowls, then more meals through the week
Thu, 2 Feb 2023 08:30:15 EST
Ease into meal planning with this simple, smart recipe for roasted cabbage grain bowls that leaves leftovers for you to play with all week long.
Match ID: 6 Score: 30.00 source: www.washingtonpost.com age: 0 days
qualifiers: 30.00 food

Brown gold: the great American manure rush begins
Thu, 02 Feb 2023 11:00:02 GMT


The energy industry is turning waste from dairy farms into renewable natural gas – but will it actually reduce emissions?

On an early August afternoon at Pinnacle Dairy, a farm located near the middle of California's long Central Valley, 1,300 Jersey cows idle in the shade of open-air barns. Above them whir fans the size of satellites, circulating a breeze as the temperature pushes 100F (38C). Underfoot, a wet layer of feces emits a thick stench that hangs in the air. Just a tad unpleasant, the smell represents a potential goldmine.

The energy industry is transforming mounds of manure into a lucrative "carbon negative fuel" capable of powering everything from municipal buses to cargo trucks. To do so, it's turning to dairy farms, which offer a reliable, long-term supply of the material. Pinnacle is just one of hundreds across the state that have recently sold the rights to their manure to energy producers.

Continue reading...
Match ID: 7 Score: 30.00 source: www.theguardian.com age: 0 days
qualifiers: 30.00 food

Mexico zoo chief accused of ordering pygmy goats to be killed and cooked for party
Thu, 02 Feb 2023 01:00:09 GMT


Authorities claim animals in the zoo in city of Chilpancingo were sold, traded or eaten under orders of former director

The former director of a zoo in southern Mexico killed four of the zoo's pygmy goats and served them up at a Christmas-season party, authorities have alleged.

"These four animals [were] slaughtered and cooked on the zoo's premises, and were served as food at the year-end party," said Fernando Ruiz Gutierrez, the state environment department's director of wildlife, blaming the zoo's director at the time, José Rubén Nava. "This put the health of the people who ate them at risk, because these animals were not fit for human consumption."

Continue reading...
Match ID: 8 Score: 30.00 source: www.theguardian.com age: 1 day
qualifiers: 30.00 food

Noma Is Closing. Welcome to the End of Fine Dining
Wed, 01 Feb 2023 14:00:00 +0000
Prestige restaurants are often unsustainable, intense workplaces. It's time for the culture around them to change.
Match ID: 9 Score: 30.00 source: www.wired.com age: 1 day
qualifiers: 30.00 food

Ghosts of Moria: living in the ashes of Europe's largest migrant camp – documentary
Mon, 30 Jan 2023 12:00:16 GMT


As Europe's most infamous migrant camp burned to the ground on the island of Lesbos in 2020, two Syrian friends evaded police to stay. Living in a post-apocalyptic graveyard, Ayham and Khalil now race against local scrap metal collectors to find what they can, which they are forced to sell at a reduced price. With what little money they make they buy food and cook together, dreaming of Aleppo before the civil war forced them to leave and waiting for an end to their bureaucratic limbo. From their shared tent their friendship endures, despite their impossible circumstances

Continue reading...
Match ID: 10 Score: 25.71 source: www.theguardian.com age: 3 days
qualifiers: 25.71 food

Your Food's Alter Ego
Mon, 30 Jan 2023 11:00:00 +0000
The restaurateur Ruthie Rogers attends a party for her new book, which matches dishes (a loaf of focaccia) with a photographic echo (a tote bag flattened by tires).
Match ID: 11 Score: 25.71 source: www.newyorker.com age: 3 days
qualifiers: 25.71 food

A Biologist Fought to Remove Grizzlies From the Endangered Species List — Until Montana Republicans Changed His Mind
Sun, 29 Jan 2023 11:00:04 +0000


Former U.S. wildlife official Chris Serhveen lost faith in delisting when Montana's GOP revealed its anti-bear "hysteria."

The post A Biologist Fought to Remove Grizzlies From the Endangered Species List — Until Montana Republicans Changed His Mind appeared first on The Intercept.


Match ID: 12 Score: 21.43 source: theintercept.com age: 4 days
qualifiers: 21.43 food

Teasing out the secret recipes for mummification in ancient Egypt
Wed, 01 Feb 2023 22:42:21 +0000
Most ingredients weren't available locally—more evidence of a long-distance trade network.
Match ID: 13 Score: 20.00 source: arstechnica.com age: 1 day
qualifiers: 20.00 recipes

Why EVs Aren't a Climate Change Panacea
Sat, 28 Jan 2023 15:44:01 +0000

"Electric cars will not save the climate. It is completely wrong," Fatih Birol, Executive Director of the International Energy Agency (IEA), has stated.

If Birol were from Maine, he might have simply observed, "You can't get there from here."
This is not to imply in any way that electric vehicles are worthless. Analysis by the International Council on Clean Transportation (ICCT) argues that EVs are the quickest means to decarbonize motorized transport. However, EVs are not by themselves in any way going to achieve the goal of net zero by 2050.
There are two major reasons for this: first, EVs are not going to reach the numbers required by 2050 to hit their needed contribution to net zero goals, and even if they did, a host of other personal, social and economic activities must be modified to reach the total net zero mark.
For instance, Alexandre Milovanoff at the University of Toronto and his colleagues' research (which is described in depth in a recent Spectrum article) demonstrates the U.S. must have 90 percent of its vehicles, or some 350 million EVs, on the road by 2050 in order to hit its emission targets. The likelihood of this occurring is infinitesimal. Some estimates indicate that about 40 percent of vehicles on US roads will be ICE vehicles in 2050, while others are less than half that figure.
For the U.S. to hit the 90 percent EV target, sales of all new ICE vehicles across the U.S. must cease by 2038 at the latest, according to research company BloombergNEF (BNEF). Greenpeace, on the other hand, argues that sales of all diesel and petrol vehicles, including hybrids, must end by 2030 to meet such a target. However, achieving either goal would likely require governments offering hundreds of billions of dollars, if not trillions, in EV subsidies to ICE owners over the next decade, not to mention significant investments in EV charging infrastructure and the electrical grid. ICE vehicle households would also have to be convinced that they would not be giving activities up by becoming EV-only households.
As a reality check, current estimates for the number of ICE vehicles still on the road worldwide in 2050 range from a low of 1.25 billion to more than 2 billion.
Even assuming that the required EV targets were met in the U.S. and elsewhere, it still will not be sufficient to meet net zero 2050 emission targets. Transportation accounts for only 27 percent of greenhouse gas emissions (GHG) in the U.S.; the sources of the other 73 percent of GHG emissions must be reduced as well. Even in the transportation sector, more than 15 percent of the GHG emissions are created by air and rail travel and shipping. These will also have to be decarbonized.

Nevertheless, for EVs themselves to become true zero emission vehicles, everything in their supply chain from mining to electricity production must be nearly net-zero emission as well. Today, depending on the EV model, where it charges, and assuming it is a battery electric and not a hybrid vehicle, it may need to be driven anywhere from 8,400 to 13,500 miles, or controversially, significantly more to generate less GHG emissions than an ICE vehicle. This is due to the 30 to 40 percent increase in emissions EVs create in comparison to manufacturing an ICE vehicle, mainly from its battery production.
In states (or countries) with a high proportion of coal-generated electricity, the miles needed to break-even climb more. In Poland and China, for example, an EV would need to be driven 78,700 miles to break-even. Just accounting for miles driven, however, BEVs cars and trucks appear cleaner than ICE equivalents nearly everywhere in the U.S. today. As electricity increasingly comes from renewables, total electric vehicle GHG emissions will continue downward, but that will take at least a decade or more to happen everywhere across the U.S. (assuming policy roadblocks disappear), and even longer elsewhere.
If EVs aren't enough, what else is needed?
Given that EVs, let alone the rest of the transportation sector, likely won't hit net zero 2050 targets, what additional actions are being advanced to reduce GHG emissions?
A high priority, says IEA's Birol, is investment in across-the-board energy-related technology research and development and their placement into practice. According to Birol, "IEA analysis shows that about half the reductions to get to net zero emissions in 2050 will need to come from technologies that are not yet ready for market."
Many of these new technologies will be aimed at improving the efficient use of fossil fuels, which will not be disappearing anytime soon. The IEA expects that energy efficiency improvement, such as the increased use of variable speed electric motors, will lead to a 40 percent reduction in energy-related GHG emissions over the next twenty years.
But even if these hoped for technological improvements arrive, and most certainly if they do not, the public and businesses are expected to take more energy conscious decisions to close what the United Nations says is the expected 2050 "emissions gap." Environmental groups foresee the public needing to use electrified mass transit, reduce long-haul flights for business as well as pleasure), increase telework, walk and cycle to work or stores, change their diet to eat more vegetables, or if absolutely needed, drive only small EVs. Another expectation is that homeowners and businesses will become "fully electrified" by replacing oil, propane and gas furnaces with heat pumps along with gas fired stoves as well as installing solar power and battery systems.
Dronning Louise's Bro (Queen Louise's Bridge) connects inner Copenhagen and Nørrebro and is frequented by many cyclists and pedestrians every day.Frédéric Soltan/Corbis/Getty Images
Underpinning the behavioral changes being urged (or encouraged by legislation) is the notion of rejecting the current car-centric culture and completely rethinking what personal mobility means. For example, researchers at University of Oxford in the U.K. argue that, "Focusing solely on electric vehicles is slowing down the race to zero emissions." Their study found "emissions from cycling can be more than 30 times lower for each trip than driving a fossil fuel car, and about ten times lower than driving an electric one." If just one out of five urban residents in Europe permanently changed from driving to cycling, emissions from automobiles would be cut by 8 percent, the study reports.
Even then, Oxford researchers concede, breaking the car's mental grip on people is not going to be easy, given the generally poor state of public transportation across much of the globe.
Behavioral change is hard
How willing are people to break their car dependency and other energy-related behaviors to address climate change? The answer is perhaps some, but maybe not too much. A Pew Research Center survey taken in late 2021 of seventeen countries with advanced economies indicated that 80 percent of those surveyed were willing to alter how then live and work to combat climate change.
However, a Kanter Public survey of ten of the same countries taken at about the same time gives a less positive view, with only 51 percent of those polled stating they would alter their lifestyles. In fact, some 74 percent of those polled indicated they were already "proud of what [they are] currently doing" to combat climate change.
What both polls failed to explore are what behaviors specifically would respondents being willing to permanently change or give up in their lives to combat climate change?
For instance, how many urban dwellers, if told that they must forever give up their cars and instead walk, cycle or take public transportation, would willingly agree to doing so? And how many of those who agreed, would also consent to go vegetarian, telework, and forsake trips abroad for vacation?
It is one thing to answer a poll indicating a willingness to change, and quite another to "walk the talk" especially if there are personal, social or economic inconveniences or costs involved. For instance, recent U.S. survey information shows that while 22 percent of new car buyers expressed interest in a battery electric vehicle (BEV), only 5 percent actually bought one.
Granted, there are several cities where living without a vehicle is doable, like Utrecht in the Netherlands where in 2019 48 percent of resident trips were done by cycling or London, where nearly two-thirds of all trips taken that same year were are made by walking, cycling or public transportation. Even a few US cities it might be livable without a car.
The world's largest bike parking facility, Stationsplein Bicycle Parking near Utrecht Central Station in Utrecht, Netherlands has 12,500 parking places.Abdullah Asiran/Anadolu Agency/Getty Images
However, in countless other urban areas, especially across most of the U.S., even those wishing to forsake owning a car would find it very difficult to do so without a massive influx of investment into all forms of public transport and personal mobility to eliminate the scores of US transit deserts.
As Tony Dutzik of the environmental advocacy group Frontier Group has written that in the U.S. "the price of admission to jobs, education and recreation is owning a car." That's especially true if you are a poor urbanite. Owning a reliable automobile has long been one of the only successful means of getting out of poverty.
Massive investment in new public transportation in the U.S. in unlikely, given its unpopularity with politicians and the public alike. This unpopularity has translated into aging and poorly-maintained bus, train and transit systems that few look forward to using. The American Society of Civil Engineers gives the current state of American public transportation a grade of D- and says today's $176 billion investment backlog is expected to grow to $250 billion through 2029.
While the $89 billion targeted to public transportation in the recently passed Infrastructure Investment and Jobs Act will help, it also contains more than $351 billion for highways over the next five years. Hundreds of billions in annual investment are needed not only to fix the current public transport system but to build new ones to significantly reduce car dependency in America. Doing so would still take decades to complete.
Yet, even if such an investment were made in public transportation, unless its service is competitive with an EV or ICE vehicle in terms of cost, reliability and convenience, it will not be used. With EVs costing less to operate than ICE vehicles, the competitive hurdle will increase, despite the moves to offer free transit rides. Then there is the social stigma attached riding public transportation that needs to be overcome as well.
A few experts proclaim that ride-sharing using autonomous vehicles will separate people from their cars. Some even claim such AV sharing signals the both the end of individual car ownership as well as the need to invest in public transportation. Both outcomes are far from likely.
Other suggestions include redesigning cities to be more compact and more electrified, which would eliminate most of the need for personal vehicles to meet basic transportation needs. Again, this would take decades and untold billions of dollars to do so at the scale needed. The San Diego, California region has decided to spend $160 billion as a way to meet California's net zero objectives to create "a collection of walkable villages serviced by bustling (fee-free) train stations and on-demand shuttles" by 2050. However, there has been public pushback over how to pay for the plan and its push to decrease personal driving by imposing a mileage tax.
According to University of Michigan public policy expert John Leslie King, the challenge of getting to net zero by 2050 is that each decarbonization proposal being made is only part of the overall solution. He notes, "You must achieve all the goals, or you don't win. The cost of doing each is daunting, and the total cost goes up as you concatenate them."
Concatenated costs also include changing multiple personal behaviors. It is unlikely that automakers, having committed more than a trillion dollars so far to EVs and charging infrastructure, are going to support depriving the public of the activities they enjoy today as a price they pay to shift to EVs. A war on EVs will be hard fought.
Should Policies Nudge or Shove?
The cost concatenation problem arises not only at a national level, but at countless local levels as well. Massachusetts' new governor Maura Healey, for example, has set ambitious goals of having at least 1 million EVs on the road, converting 1 million fossil-fuel burning furnaces in homes and buildings to heat-pump systems, and the state achieving a 100 percent clean electricity supply by 2030.

The number of Massachusetts households that can afford or are willing to buy an EV and or convert their homes to a heat pump system in the next eight years, even with a current state median household income of $89,000 and subsidies, is likely significantly smaller than the targets set. So, what happens if by 2030, the numbers are well below target, not only in Massachusetts, but other states like California, New York, or Illinois that also have aggressive GHG emission reduction targets?

Will governments move from encouraging behavioral changes to combat climate change or, in frustration or desperation, begin mandating them? And if they do, will there be a tipping point that spurs massive social resistance?

For example, dairy farmers in the Netherlands have been protesting plans by the government to force them to cut their nitrogen emissions. This will require dairy farms to reduce their livestock, which will make it difficult or impossible to stay in business. The Dutch government estimates 11,200 farms must close, and another 17,600 to reduce their livestock numbers. The government says farmers who do not comply will have their farms taken away by forced buyouts starting in 2023.

California admits getting to a zero-carbon transportation system by 2045 means car owners must travel 25 percent below 1990 levels by 2030 and even more by 2045. If drivers fail to do so, will California impose weekly or monthly driving quotas, or punitive per mile driving taxes, along with mandating mileage data from vehicles ever-more connected to the Internet? The San Diego backlash over a mileage tax may be just the beginning.

"EVs," notes King, "pull an invisible trailer filled with required major lifestyle changes that the public is not yet aware of."

When it does, do not expect the public to acquiesce quietly.

In the final article of the series, we explore potential unanticipated consequences of transitioning to EVs at scale.


Match ID: 14 Score: 17.14 source: spectrum.ieee.org age: 5 days
qualifiers: 17.14 food

Curing the AI Way
Fri, 27 Jan 2023 21:00:04 +0000

The Big Picture features technology through the lens of photographers.
Every month, IEEE Spectrum selects the most stunning technology images recently captured by photographers around the world. We choose images that reflect an important advance, or a trend, or that are just mesmerizing to look at. We feature all images on our site, and one also appears on our monthly print edition.
Enjoy the latest images, and if you have suggestions, leave a comment below.
The Wurst Use of AI
From the time the ancient Sumerians started making sausage around 4,000 years ago, the process has been the province of artisans dedicated to the craft of preserving meat so it remained safe to eat for as long as possible. Yet even traditional methods can stand to be improved on from time to time. Katharina Koch of the Landfleischerei Koch in Calden, Germany [right], has retained ancient customs such as the clay chambers in which Ahle sausages ripen while also fine-tuning the conditions under which the meats are cured (such as temperature and moisture level) via AI algorithms. The digital modifications she and scientists at the nearby University of Kassel have developed replicate the production methods that have been passed down for generations. So, instead of spending nearly a year manually monitoring the meats' maturation process, a sausage maker using the new AI methods will be able to set it and forget it.

People with diabetes will usually prick their fingers multiple times a day in order to get readings on the amount of glucose (the type of sugar the body uses for fuel) that is in their bloodstream. But researchers at the University of California, San Diego, have developed a bloodless method for tracking blood sugar and other chemical metabolites in the gastrointestinal tract that can be used to infer the person's relative state of health. Their solution to the finger-pricking problem: an electronic pill capable of sensing metabolite levels and transmitting data wirelessly every 5 seconds over a span of several hours. So, instead of snapshots of how the body is reacting to stimuli like food, clinicians will get a steady stream of data. The major innovation boasted by the UCSD team is that their pill draws power from a fuel cell that runs on the glucose in the gut, instead of relying on a battery laden with potentially harmful chemicals.
The phrase musical arrangement has long referred to the work of art that results from a composition being adapted for different instruments or voices. But going forward, sound will get in on the act of arranging. Engineers at the Korea Advanced Institute of Science and Technology report that they used sound waves to disperse metallic droplets embedded in a polymer in order to make flexible circuits. This "musical arrangement" yields an archipelago of droplets spaced so that electrical conductivity is maintained even when the polymer is bent or twisted.
The relative proportions of a bee's body and its wings say that, at least in theory, it shouldn't be able to fly. But where would we be if bees were incapable of flitting from flower to flower, collecting nectar and spreading pollen? Roboticists at ETH Zurich, taking a page from nature, say they too have created a machine whose movement seems to defy the laws of physics. The 1.TK-meter-long gadget, called Cubli, balances on a single point, with a single internal reaction wheel whose spin keeps the unit upright. The way this is supposed to work, the Cubli would need a wheel to manage pitch and another to handle roll. But the Zurich team worked out the Cubli's dimensions so the one wheel is capable of counterbalancing any forces that would topple the machine.


Match ID: 15 Score: 12.86 source: spectrum.ieee.org age: 6 days
qualifiers: 12.86 food

Cost of living with food allergies becoming 'unbearable'
Fri, 27 Jan 2023 18:05:23 GMT
Prices of supermarket staples are rising at the fastest rate in decades, hitting "free from" shoppers hard.
Match ID: 16 Score: 12.86 source: www.bbc.co.uk age: 6 days
qualifiers: 12.86 food

ISS Daily Summary Report – 1/26/2023
Thu, 26 Jan 2023 16:00:15 +0000
Payloads: BioNutrients-1: BioNutrients-1 Production Packs were hydrated, incubated, and agitated. BioNutrients demonstrates a technology that enables on-demand production of human nutrients during long-duration space missions. The process uses engineered microbes, like yeast, to generate carotenoids from an edible media to supplement potential vitamin losses from food that is stored for very long periods. Specially designed …
Match ID: 17 Score: 8.57 source: blogs.nasa.gov age: 7 days
qualifiers: 8.57 food

Sign up for Word of Mouth: the best of Guardian Food every week
Tue, 09 Jul 2019 08:19:21 GMT


A weekly email bringing you our best food writing, the latest recipes, seasonal eating ideas and must-read restaurant reviews

Each week we'll keep you up-to-date with all the food coverage from the Guardian and the Observer. We'll send you the latest recipes from Yotam Ottolenghi, Nigel Slater, Meera Sodha and all our star cooks, stand-out food features and seasonal eating inspiration, plus restaurant reviews from Grace Dent and Jay Rayner.

Sign up below to start receiving the best of our culinary journalism in one mouth-watering weekly email.

Continue reading...
Match ID: 18 Score: 7.14 source: www.theguardian.com age: 1304 days
qualifiers: 4.29 food, 2.86 recipes

RF-Induced Heating of Implanted Medical Devices in MRI Systems
Fri, 20 Jan 2023 13:00:02 +0000

This sponsored article is brought to you by COMSOL.
Over 80 million magnetic resonance imaging (MRI) scans are conducted worldwide every year. MRI systems come in many different shapes and sizes, and are identified by their magnetic field strength. These scanners can range from below 0.55 tesla (T) to 3 T and beyond, where tesla is the unit for the static magnetic field strength. For patients with implanted metallic medical devices, the strong magnetic fields generated by MRI systems can pose several safety concerns.
For instance, high-powered magnets generate forces and torques that can cause the implant to migrate and potentially harm the patient. In addition, the gradient coils in MRI systems, used for spatial localization, can cause gradient-induced heating, vibrations, stimulation of the tissue, and device malfunction. Lastly, the large radiofrequency (RF) coil in MRI systems can cause the electrically conductive implant to electromagnetically resonate (called the "antenna effect"), resulting in RF-induced heating that can potentially burn the patient (Ref. 1).
MED Institute, a full-service contract research organization (CRO) for the medical device industry, is using multiphysics simulation to better understand the effects of RF-induced heating of medically implanted devices for patients that need MRI scans (Ref. 2).
Standardized Test Methods for Medical Devices
MED Institute provides support throughout the entire product development cycle. Its MRI Safety team helps manufacturers evaluate and perform physical testing of their medical devices for safety and compliance in the MRI environment (Figure 1). The team works closely with the Food and Drug Administration (FDA), which oversees the development of medical products to ensure safe and effective use. Furthermore, the team complies with the standards of the American Society for Testing and Materials (ASTM) and International Organization for Standardization (ISO). Specifically, it follows the ASTM F2182 standard to measure RF-induced heating of a medical implant within a gel phantom (Figure 2) and follows ISO/TS 10974 to evaluate electrically active implantable medical devices (AIMD) during MRI.
The gel phantom used for testing is a rectangular acrylic container filled with a conductive gel that approximates the thermal and electrical properties of average human tissue (Ref. 3). The phantom is placed on the patient table inside the RF coil of an MRI scanner and fiber optic temperature probes (1 mm in diameter) are attached to the device before submerging it into the gel. The probes measure the temperature changes experienced by the device during the MRI scan. This type of physical experiment is used often, but it poses some potential problems. For instance, movement within the phantom can introduce uncertainty into the experiment, and inaccurate probe placement can lead to invalid results. In addition, depending on the materials of construction and their magnetic susceptibility, magnetic force could also be an issue (Ref. 4).
To help address these issues, the team at MED Institute uses computational modeling and simulation as an alternative to physical testing. David Gross, PhD, PE, Director of MRI Safety Evaluations and Engineering Simulations, leads a team of analysts that use simulation to gain a better understanding of physics-based problems. He says, "The simulation provides us with 3D temperature contours anywhere within a volume of interest; we are not limited to discrete point-probe measurements, and we do not have to worry about the inaccuracies of the equipment or uncertainty of probe placement from the experiment."
The team has experience conducting these simulations for closed-bore MRI systems, in which a patient is contained in a compact tube. The team is now using simulation to perform these same analyses for open-bore systems (Figure 3), which have wider physical access, making them beneficial for "imaging pediatric, bariatric, geriatric and claustrophobic patients", as is explained on the MED Institute website (Ref. 5).
Multiphysics Simulation for RF-Induced Heating
With COMSOL Multiphysics, MED Institute is able to evaluate the RF-induced temperature rise of implants and compare the results of various sizes and constructs of a device within a product family to determine a worst-case configuration. The analysts at MED can import a CAD file of a client's device using the CAD Import Module, an add-on to COMSOL Multiphysics. In terms of RF-induced heating, the team uses the RF Module and Heat Transfer Module add-on products to combine the physics of electromagnetics with transient heat transfer. For analyzing electromagnetics, the RF Module enables the use of Maxwell's equations to solve for the wave equation at every point within the model that is impacted by electromagnetic fields. This is done in a steady-state frequency domain, which is then sequentially coupled to the transient heat transfer. With the Heat Transfer Module, the team is also able to solve heat conduction equations.
In the example below, MED Institute imported a CAD file of a knee implant into the COMSOL Multiphysics software. The geometry of the implant included a stem extension, tibial tray, femoral tray, and other components. All of these components can have various sizes and can be assembled in various ways, and patients with the implant can be scanned in various MRI systems that create different electromagnetic fields. With the overwhelming amount of permutations that these variables can produce, it is often not clear which configuration would result in the worst-case RF-induced heating.
"With our Medical Device Development Tool (MDDT), we can not only augment physical testing but even replace it with simulation in some cases. The immediate, positive results are that our clients are able to have their products evaluated quicker and at less cost because we are able to rely on the simulation."
—David Gross, MED Institute Director of MRI Safety Evaluations and Engineering Simulations
"This is where the use of simulation comes in; you focus your efforts on the primary factors that can change the resonance of a particular implant," Gross says. By using the COMSOL software, the organization is able to better understand the relative bounds of where it would expect to see resonance and how the device behaves under different electromagnetic fields. This helps with performing sensitivity analyses, where the team can test what causes the change in resonance, such as modifying the diameter of the stem or other components of the implant. For this particular case, the team ran hundreds of simulations to determine the worst-case device size and worst-case RF frequency.
Using worst-case analysis is crucial in the verification process because it allows manufacturers to test different factors for a wide range of devices — such as determining which size brings the most complications — rather than conducting physical testing for every variant of one product (Ref. 6). "Performing multiple physical experiments becomes very expensive and time-consuming, especially when you account for the hourly cost of using a physical MRI scanner," says Gross.
As shown in Figure 4, the electric field in the gel phantom of a 1.2 T open-bore system (upper left) is very different from a 1.5 T closed-bore system (upper right). The knee implant was simulated in both systems, where the results show a different resonance and maximum temperature rise at the end of the stem (lower images).
Using COMSOL allowed the team to better understand how a device behaves under electromagnetic fields. With these results, the team was then able to determine where they should place temperature probes while physically testing the device in an actual MRI system to obtain temperature rise results.
FDA Qualification of MED Institute's Virtual MRI Safety Evaluations
MED Institute's experience with using simulation to test RF-induced heating of medical devices has inspired development of a promising new simulation tool that accelerates the product development cycle. The MED Institute team submitted this simulation tool to the FDA's Medical Device Development Tool (MDDT) program, which allows the FDA to evaluate new tools with the purpose of furthering medical products and studies. As stated on the FDA website, "The MDDT program is a way for the FDA to qualify tools that medical device sponsors can choose to use in the development and evaluation of medical devices." (Ref. 7) Once qualified, the FDA recognizes the tool as an official MDDT.
In November 2021, MED Institute was granted FDA qualification of its MDDT, "Virtual MRI Safety Evaluations of Medical Devices". This is an evaluation process that involves using multiphysics modeling and simulation to test the interactions of medical devices in an MRI environment. The tool is used for modeling an RF coil of an MRI system, ASTM gel phantom, and a medical device placed within the gel. Simulation is then used to analyze the electromagnetics and the heat that generates around the device (Ref. 8).
After testing is complete, the labeling of the device is described by ASTM 2503 or, if it is an electrically active implant, by the ISO 10974 test. The labeling is placed on the device packaging and inside the instructions for use (IFU) so that an MRI technologist or radiologist can see the relevant information for a patient with an implanted device.
"With our MDDT, we can not only augment physical testing but even replace it with simulation in some cases," says Gross.
Modeling and Simulation Support from the FDA
Over the years, MED Institute has evaluated many medical devices for MRI safety with COMSOL Multiphysics simulations. It has found that COMSOL is a powerful and efficient platform for solving complex multiphysics problems. "The immediate, positive results are that our clients are able to have their products evaluated quicker and at less cost because we are able to rely on the simulation. It does not require them to send us the actual product to test for RF-induced heating," says Gross.
The FDA has been supportive of computational modeling and is willing to evaluate and accept data from simulation in lieu of physical testing. "It is important for medical device sponsors to know that they have the encouragement and support of the Agency," Gross says. MED Institute has had the privilege of working alongside the FDA for many years for the benefit of patients. "It goes to show that they are invested and believe in the power of modeling and simulation," Gross adds.
References

Match ID: 19 Score: 4.29 source: spectrum.ieee.org age: 13 days
qualifiers: 4.29 food

ISS Daily Summary Report – 1/19/2023
Thu, 19 Jan 2023 16:00:44 +0000
Payloads: Food Physiology: A diet briefing was conducted between the crew and the Principal Investigator team in support of the Food Physiology investigation. The Integrated Impact of Diet on Human Immune Response, the Gut Microbiota, and Nutritional Status During Adaptation to Spaceflight (Food Physiology) experiment is designed to characterize the key effects of an enhanced …
Match ID: 20 Score: 4.29 source: blogs.nasa.gov age: 14 days
qualifiers: 4.29 food

Hibernation. We research. You benefit.
Thu, 15 Dec 2022 17:32:00 +0100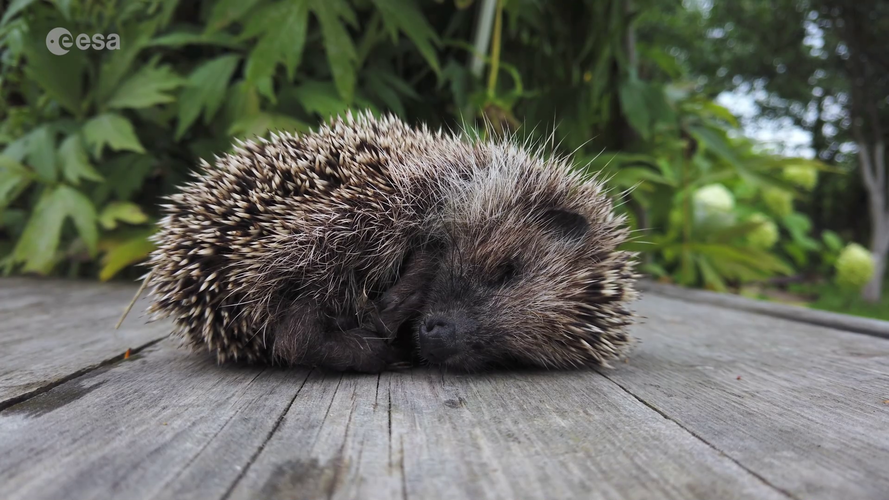 Video: 00:07:57

Did you know that ESA is researching human hibernation for long distance spaceflight to Mars or beyond?

Hibernating astronauts could be the best way to save mission costs, reduce the size of spacecraft by a third and keep crew healthy on their way to Mars. An ESA-led investigation suggests that human hibernation goes beyond the realm of science-fiction and may become a game-changing technique for space travel.

When packing for a return flight to the Red Planet, space engineers account for around two years' worth of food and water for the crew.

Torpor during hibernation is an induced state that reduces the metabolic rate of an organism. This 'suspended animation' is a common mechanism in animals who wish to preserve energy.

Reducing the metabolic rate of a crew en route to Mars down to 25% of the normal state would dramatically cut down the amount of supplies and habitat size, making long-duration exploration more feasible.

Mimicking therapeutic torpor, the idea of putting human into a state of hibernation, has been around in hospitals since the 1980s – doctors can induce hypothermia to reduce metabolism during long and complex surgeries. However, it is not an active reduction of energy and misses most of the advantages of torpor. Studies on hibernation to visit other planets could offer new potential applications for patient care on Earth.

Animals hibernate to survive periods of cold and food or water scarcity, reducing their heart rate, breathing and other vital functions to a fraction of their normal life, while body temperature lowers close to ambient temperature. Tardigrades, frogs and reptiles are very good at it.

Lower testosterone levels seem to aid long hibernation in mammals, estrogens in humans strongly regulate energy metabolism.

With the crew at rest for long periods, artificial intelligence will come into play during anomalies and emergencies.

The possibilities of hibernation for medical use is of particular interest to the European research community and could transform how we approach many severe illnesses.

Inducing torpor is already used in some medical environments such as surgical theathers to replace anesthesia in those patients allergic to anesthetic drugs.

The step to space research is closer than you might think. Get involved with spaceflight research via https://www.esa.int/spaceflightAO. Find out about our commercial partnerships and opportunities in human and robotic exploration via https://www.esa.int/explorationpartners to run your research in microgravity as well.


Match ID: 21 Score: 4.29 source: www.esa.int age: 49 days
qualifiers: 4.29 food

What is Blockchain: Everything You Need to Know (2022)
Mon, 18 Apr 2022 05:49:00 +0000

If you want to pay online, you need to register an account and provide credit card information. If you don't have a credit card, you can pay with bank transfer. With the rise of cryptocurrencies, these methods may become old.

Imagine a world in which you can do transactions and many other things without having to give your personal information. A world in which you don't need to rely on banks or governments anymore. Sounds amazing, right? That's exactly what blockchain technology allows us to do.

It's like your computer's hard drive. blockchain is a technology that lets you store data in digital blocks, which are connected together like links in a chain.

Blockchain technology was originally invented in 1991 by two mathematicians, Stuart Haber and W. Scot Stornetta. They first proposed the system to ensure that timestamps could not be tampered with.

A few years later, in 1998, software developer Nick Szabo proposed using a similar kind of technology to secure a digital payments system he called "Bit Gold." However, this innovation was not adopted until Satoshi Nakamoto claimed to have invented the first Blockchain and Bitcoin.
So, What is Blockchain?
A blockchain is a distributed database shared between the nodes of a computer network. It saves information in digital format. Many people first heard of blockchain technology when they started to look up information about bitcoin.
Blockchain is used in cryptocurrency systems to ensure secure, decentralized records of transactions.
Blockchain allowed people to guarantee the fidelity and security of a record of data without the need for a third party to ensure accuracy.
To understand how a blockchain works, Consider these basic steps:
Blockchain collects information in "blocks".

A block has a storage capacity, and once it's used up, it can be closed and linked to a previously served block.

Blocks form chains, which are called "Blockchains."

More information will be added to the block with the most content until its capacity is full. The process repeats itself.

Each block in the chain has an exact timestamp and can't be changed.
Let's get to know more about the blockchain.
How does blockchain work?
Blockchain records digital information and distributes it across the network without changing it. The information is distributed among many users and stored in an immutable, permanent ledger that can't be changed or destroyed. That's why blockchain is also called "Distributed Ledger Technology" or DLT.
Here's how it works:
Someone or a computer will transacts

The transaction is transmitted throughout the network.

A network of computers can confirm the transaction.

When it is confirmed a transaction is added to a block

The blocks are linked together to create a history.
And that's the beauty of it! The process may seem complicated, but it's done in minutes with modern technology. And because technology is advancing rapidly, I expect things to move even more quickly than ever.
A new transaction is added to the system. It is then relayed to a network of computers located around the world. The computers then solve equations to ensure the authenticity of the transaction.

Once a transaction is confirmed, it is placed in a block after the confirmation. All of the blocks are chained together to create a permanent history of every transaction.
How are Blockchains used?
Even though blockchain is integral to cryptocurrency, it has other applications. For example, blockchain can be used for storing reliable data about transactions. Many people confuse blockchain with cryptocurrencies like bitcoin and ethereum.
Blockchain already being adopted by some big-name companies, such as Walmart, AIG, Siemens, Pfizer, and Unilever. For example, IBM's Food Trust uses blockchain to track food's journey before reaching its final destination.
Although some of you may consider this practice excessive, food suppliers and manufacturers adhere to the policy of tracing their products because bacteria such as E. coli and Salmonella have been found in packaged foods. In addition, there have been isolated cases where dangerous allergens such as peanuts have accidentally been introduced into certain products.
Tracing and identifying the sources of an outbreak is a challenging task that can take months or years. Thanks to the Blockchain, however, companies now know exactly where their food has been—so they can trace its location and prevent future outbreaks.
Blockchain technology allows systems to react much faster in the event of a hazard. It also has many other uses in the modern world.
What is Blockchain Decentralization?
Blockchain technology is safe, even if it's public. People can access the technology using an internet connection.
Have you ever been in a situation where you had all your data stored at one place and that one secure place got compromised? Wouldn't it be great if there was a way to prevent your data from leaking out even when the security of your storage systems is compromised?
Blockchain technology provides a way of avoiding this situation by using multiple computers at different locations to store information about transactions. If one computer experiences problems with a transaction, it will not affect the other nodes.
Instead, other nodes will use the correct information to cross-reference your incorrect node. This is called "Decentralization," meaning all the information is stored in multiple places.
Blockchain guarantees your data's authenticity—not just its accuracy, but also its irreversibility. It can also be used to store data that are difficult to register, like legal contracts, state identifications, or a company's product inventory.
Pros and Cons of Blockchain
Blockchain has many advantages and disadvantages.
Pros
Accuracy is increased because there is no human involvement in the verification process.

One of the great things about decentralization is that it makes information harder to tamper with.

Safe, private, and easy transactions

Provides a banking alternative and safe storage of personal information
Cons
Data storage has limits.

The regulations are always changing, as they differ from place to place.

It has a risk of being used for illicit activities
Frequently Asked Questions About Blockchain
I'll answer the most frequently asked questions about blockchain in this section.
Is Blockchain a cryptocurrency?
Blockchain is not a cryptocurrency but a technology that makes cryptocurrencies possible. It's a digital ledger that records every transaction seamlessly.
Is it possible for Blockchain to be hacked?
Yes, blockchain can be theoretically hacked, but it is a complicated task to be achieved. A network of users constantly reviews it, which makes hacking the blockchain difficult.
What is the most prominent blockchain company?
Coinbase Global is currently the biggest blockchain company in the world. The company runs a commendable infrastructure, services, and technology for the digital currency economy.
Who owns Blockchain?
Blockchain is a decentralized technology. It's a chain of distributed ledgers connected with nodes. Each node can be any electronic device. Thus, one owns blockhain.
What is the difference between Bitcoin and Blockchain technology?
Bitcoin is a cryptocurrency, which is powered by Blockchain technology while Blockchain is a distributed ledger of cryptocurrency
What is the difference between Blockchain and a Database?
Generally a database is a collection of data which can be stored and organized using a database management system. The people who have access to the database can view or edit the information stored there. The client-server network architecture is used to implement databases. whereas a blockchain is a growing list of records, called blocks, stored in a distributed system. Each block contains a cryptographic hash of the previous block, timestamp and transaction information. Modification of data is not allowed due to the design of the blockchain. The technology allows decentralized control and eliminates risks of data modification by other parties.
Final Saying

Blockchain has a wide spectrum of applications and, over the next 5-10 years, we will likely see it being integrated into all sorts of industries. From finance to healthcare, blockchain could revolutionize the way we store and share data. Although there is some hesitation to adopt blockchain systems right now, that won't be the case in 2022-2023 (and even less so in 2026). Once people become more comfortable with the technology and understand how it can work for them, owners, CEOs and entrepreneurs alike will be quick to leverage blockchain technology for their own gain. Hope you like this article if you have any question let me know in the comments section

FOLLOW US ON TWITTER








Match ID: 22 Score: 4.29 source: www.crunchhype.com age: 290 days
qualifiers: 4.29 food

Filter efficiency 96.993 (23 matches/765 results)