Categories

Date/Time of Last Update: Fri Feb 3 03:00:31 2023 UTC






********** MUSIC **********
return to top



Filter efficiency 100.000 (0 matches/765 results)


********** XKCD **********
return to top



Planet Killer Comet Margarita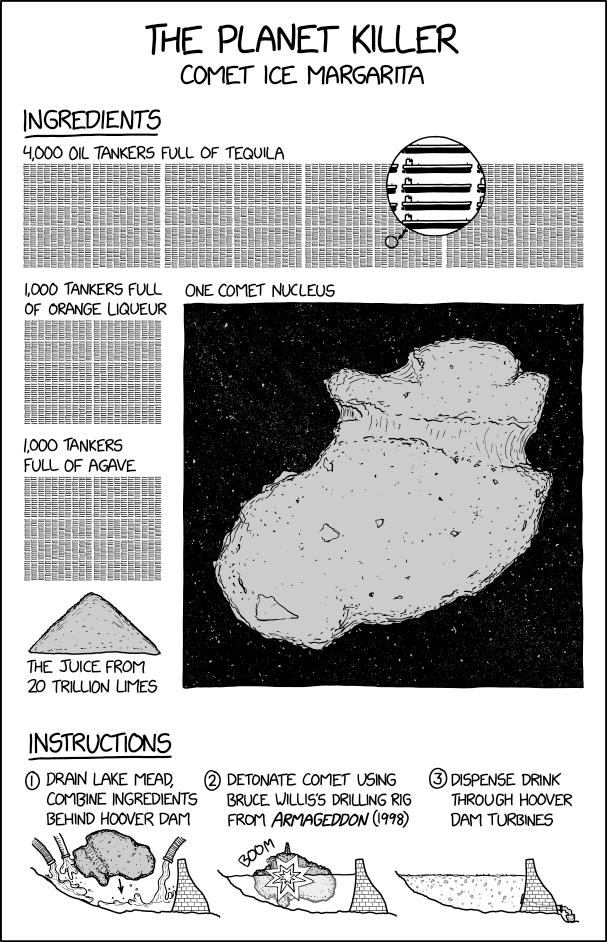 Match ID: 0 Score: 1000.00 source: xkcd.com
qualifiers: 1000.00 xkcd

K-Means Clustering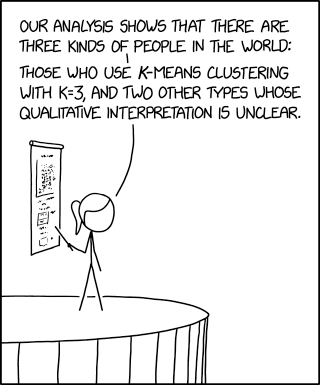 Match ID: 1 Score: 1000.00 source: xkcd.com
qualifiers: 1000.00 xkcd

Code Lifespan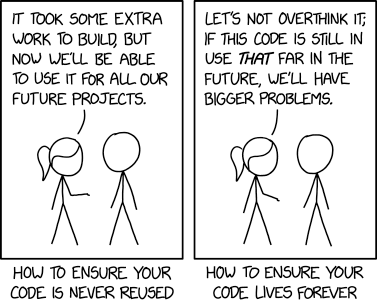 Match ID: 2 Score: 1000.00 source: xkcd.com
qualifiers: 1000.00 xkcd

Bursa of Fabricius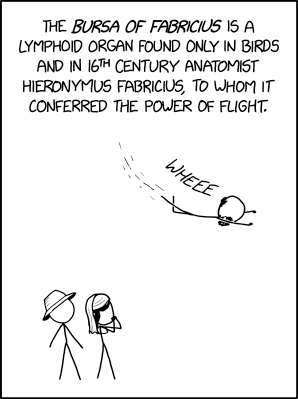 Match ID: 3 Score: 1000.00 source: xkcd.com
qualifiers: 1000.00 xkcd

Robotic Falcon Keeps Birds Away From Airports
Sun, 06 Nov 2022 14:00:00 +0000





Collisions with birds are a serious problem for commercial aircraft, costing the industry billions of dollars and killing thousands of animals every year. New research shows that a robotic imitation of a peregrine falcon could be an effective way to keep them out of flight paths.

Worldwide, so-called birdstrikes are estimated to cost the civil aviation industry almost US $1.4 billion annually. Nearby habitats are often deliberately made unattractive to birds, but airports also rely on a variety of deterrents designed to scare them away, such as loud pyrotechnics or speakers that play distress calls from common species.

However, the effectiveness of these approaches tends to decrease over time, as the birds get desensitized by repeated exposure, says Charlotte Hemelrijk, a professor on the faculty of science and engineering at the University of Groningen, in the Netherlands. Live hawks or blinding lasers are also sometimes used to disperse flocks, she says, but this is controversial as it can harm the animals, and keeping and training falcons is not cheap.

"The birds don't distinguish [RobotFalcon] from a real falcon, it seems."
—Charlotte Hemelrijk, University of Groningen

In an effort to find a more practical and lasting solution, Hemelrijk and colleagues designed a robotic peregrine falcon that can be used to chase flocks away from airports. The device is the same size and shape as a real hawk, and its fiberglass and carbon-fiber body has been painted to mimic the markings of its real-life counterpart.

Rather than flapping like a bird, the RobotFalcon relies on two small battery-powered propellers on its wings, which allows it to travel at around 30 miles per hour for up to 15 minutes at a time. A human operator controls the machine remotely from a hawk's-eye perspective via a camera perched above the robot's head.

To see how effective the RobotFalcon was at scaring away birds, the researchers tested it against a conventional quadcopter drone over three months of field testing, near the Dutch city of Workum. They also compared their results to 15 years of data collected by the Royal Netherlands Air Force that assessed the effectiveness of conventional deterrence methods such as pyrotechnics and distress calls.

Flock-herding Falcon Drone Patrols Airport Flight Paths youtu.be

In a paper published in the Journal of the Royal Society Interface, the team showed that the RobotFalcon cleared fields of birds faster and more effectively than the drone. It also kept birds away from fields longer than distress calls, the most effective of the conventional approaches.

There was no evidence of birds getting habituated to the RobotFalcon over three months of testing, says Hemelrijk, and the researchers also found that the birds exhibited behavior patterns associated with escaping from predators much more frequently with the robot than with the drone. "The way of reacting to the RobotFalcon is very similar to the real falcon," says Hemelrijk. "The birds don't distinguish it from a real falcon, it seems."

Other attempts to use hawk-imitating robots to disperse birds have had less promising results, though. Morgan Drabik-Hamshare, a research wildlife biologist at the DoA, and her colleagues published a paper in Scientific Reports last year that described how they pitted a robotic peregrine falcon with flapping wings against a quadcopter and a fixed-wing remote-controlled aircraft.

They found the robotic falcon was the least effective of the three at scaring away turkey vultures, with the quadcopter scaring the most birds off and the remote-controlled plane eliciting the quickest response. "Despite the predator silhouette, the vultures did not perceive the predator UAS [unmanned aircraft system] as a threat," Drabik-Hamshare wrote in an email.

Zihao Wang, an associate lecturer at the University of Sydney, in Australia, who develops UAS for bird deterrence, says the RobotFalcon does seem to be effective at dispersing flocks. But he points out that its wingspan is nearly twice the diagonal length of the quadcopter it was compared with, which means it creates a much larger silhouette when viewed from the birds' perspective. This means the birds could be reacting more to its size than its shape, and he would like to see the RobotFalcon compared with a similar size drone in the future.

The unique design also means the robot requires an experienced and specially trained operator, Wang adds, which could make it difficult to roll out widely. A potential solution could be to make the system autonomous, he says, but it's unclear how easy this would be.

Hemelrijk says automating the RobotFalcon is probably not feasible, both due to strict regulations around the use of autonomous drones near airports as well as the sheer technical complexity. Their current operator is a falconer with significant experience in how hawks target their prey, she says, and creating an autonomous system that could recognize and target bird flocks in a similar way would be highly challenging.

But while the need for skilled operators is a limitation, Hemelrijk points out that most airports already have full-time staff dedicated to bird deterrence, who could be trained. And given the apparent lack of habituation and the ability to chase birds in a specific direction—so that they head away from runways—she thinks the robotic falcon could be a useful addition to their arsenal.

This article appears in the February 2023 print issue as "Robotic Falcon Is the Scarecrow of the Skies."


Match ID: 4 Score: 142.86 source: spectrum.ieee.org age: 88 days
qualifiers: 142.86 xkcd

Filter efficiency 99.346 (5 matches/765 results)


********** WORLD AFFAIRS **********
return to top



How Democrats Paved the Way for Kevin McCarthy's Attack on Ilhan Omar
Thu, 02 Feb 2023 19:47:27 +0000


For years, Republicans made spurious allegations of antisemitism against Rep. Ilhan Omar for her criticisms of Israel — and Democrats joined in.

The post How Democrats Paved the Way for Kevin McCarthy's Attack on Ilhan Omar appeared first on The Intercept.


Match ID: 0 Score: 60.00 source: theintercept.com age: 0 days
qualifiers: 35.00 sanctions, 25.00 trump

Poland open to sending fighter jets to Kyiv, says PM, if part of Nato decision – as it happened
Thu, 02 Feb 2023 19:00:29 GMT


Mateusz Morawiecki would supply F-16 fighters if decision were taken with Nato allies. This live blog is closed

The Ministry of Defence says Russia's role as a "reliable arms exporter" is "highly likely" being undermined by its invasion of Ukraine and international sanctions.

In the latest intelligence update published on Thursday morning, the MoD said prior to the invasion Russia's share of the international arms market was declining.

Continue reading...
Match ID: 1 Score: 55.00 source: www.theguardian.com age: 0 days
qualifiers: 35.00 sanctions, 20.00 russia

EU pledges to double military aid programme for Ukraine
Thu, 02 Feb 2023 16:17:40 GMT


EU to train an extra 15,000 soldiers and prepare new sanctions against Russia

The EU has pledged to double a military aid programme for Ukraine by training an extra 15,000 soldiers as part of a blizzard of announcements aimed at showing that it will "stand by Ukraine for the long-haul".

Speaking at the start of a two-day trip to Kyiv, the European Commission president, Ursula von der Leyen, reiterated that the EU aimed to have a tenth package of sanctions against Russia in place by 24 February, the first anniversary of the invasion ordered by Vladimir Putin.

Continue reading...
Match ID: 2 Score: 55.00 source: www.theguardian.com age: 0 days
qualifiers: 35.00 sanctions, 20.00 russia

New FTX Filing Pulls Back the Curtain on Sam Bankman-Fried's Massive Influence-Peddling Operation
Mon, 30 Jan 2023 22:19:54 +0000


A bankruptcy filing revealed new information about how the crypto exchange spent money on consultants, think tanks, and business relationships.

The post New FTX Filing Pulls Back the Curtain on Sam Bankman-Fried's Massive Influence-Peddling Operation appeared first on The Intercept.


Match ID: 3 Score: 47.14 source: theintercept.com age: 3 days
qualifiers: 30.00 sanctions, 17.14 russia

The Ukraine Crackup in the G.O.P.
Fri, 03 Feb 2023 00:59:55 +0000
Republicans aren't united with one another, never mind with Joe Biden.
Match ID: 4 Score: 45.00 source: www.newyorker.com age: 0 days
qualifiers: 25.00 trump, 20.00 russia

William Barr shifts from defending Trump's actions to defending his own
Thu, 2 Feb 2023 16:31:20 EST
The former attorney general stands by the obviously political investigation of the Russia probe as justified and useful.
Match ID: 5 Score: 45.00 source: www.washingtonpost.com age: 0 days
qualifiers: 25.00 trump, 20.00 russia

George Santos Benefactor Bankrolled Group Opposing LA's Progressive Prosecutor
Mon, 30 Jan 2023 17:15:20 +0000


A big spender on right-wing causes, investor Andrew Intrater gave seed money to a group formed to oust a reform-minded district attorney.

The post George Santos Benefactor Bankrolled Group Opposing LA's Progressive Prosecutor appeared first on The Intercept.


Match ID: 6 Score: 38.57 source: theintercept.com age: 3 days
qualifiers: 21.43 trump, 17.14 russia

Calls for bigger windfall tax after Shell makes 'obscene' $40bn profit
Thu, 02 Feb 2023 14:13:58 GMT


Sunak government under pressure after gas prices fuel 'outrageous' doubling of profits at Anglo-Dutch group

The government is under pressure to rethink its windfall tax on energy companies after Shell reported one of the largest profits in UK corporate history, with the surge in energy prices sparked by Russia's invasion of Ukraine pushing the oil company's annual takings to $40bn (£32bn).

Opposition parties and trade unions described Shell's bonanza, the biggest in its 115 year history, as "outrageous" and accused Rishi Sunak of letting fossil fuel companies "off the hook".

Continue reading...
Match ID: 7 Score: 35.00 source: www.theguardian.com age: 0 days
qualifiers: 20.00 russia, 15.00 energy

Myanmar junta hit by western sanctions as 'silent strikes' mark coup anniversary
Wed, 01 Feb 2023 12:50:53 GMT


The UK, US, Canada and Australia have announced a range of measures aimed at punishing Myanmar's military

The UK, US and Canada have imposed fresh sanctions against Myanmar's military, including some measures aimed at stopping the supply of aviation fuel to its air force, which is accused of indiscriminately bombing civilian areas.

The sanctions were announced two years on from the 2021 February coup, in which Myanmar's military ousted the democratically elected government of Aung San Suu Kyi, detaining her and plunging the country into turmoil.

Continue reading...
Match ID: 8 Score: 35.00 source: www.theguardian.com age: 1 day
qualifiers: 35.00 sanctions

Putin uses Stalingrad trip to liken Ukraine to second world war
Fri, 03 Feb 2023 00:17:16 GMT


Complaining of 'western aggression' and 'again being threatened by German tanks', Russian president says 'modern war with Russia will be completely different'

Vladimir Putin has said Russia is being threatened by German tanks "again" as it was during the second world war, warning that Moscow is ready to respond to aggression from the west.

Speaking at events marking the 80th anniversary of the Red Army's victory over Nazi Germany in Stalingrad, known today as Volgograd, Putin drew parallels between the Soviet Union's fight in the second world war and Moscow's intervention in Ukraine.

Continue reading...
Match ID: 9 Score: 30.00 source: www.theguardian.com age: 0 days
qualifiers: 20.00 russia, 10.00 nuclear

U.S. accuses Russia of not complying with key nuclear arms treaty
Wed, 1 Feb 2023 21:56:50 EST
The State Department said Moscow refuses to facilitate inspections as required by New START, the last remaining nuclear arms control treaty between the powers.
Match ID: 10 Score: 30.00 source: www.washingtonpost.com age: 1 day
qualifiers: 20.00 russia, 10.00 nuclear

New Arizona GOP chairman solicits election deniers to secure spot
Thu, 2 Feb 2023 18:11:18 EST
Jeff DeWit, a former state treasurer and Trump campaign aide, wooed prominent election deniers to stave off far-right challenge
Match ID: 11 Score: 25.00 source: www.washingtonpost.com age: 0 days
qualifiers: 25.00 trump

Trump declines to say if he'll support eventual 2024 GOP presidential nominee
Thu, 2 Feb 2023 16:39:59 EST
Former President Donald Trump is refusing to say whether he'll commit to backing the 2024 GOP presidential candidate if it's not him, injecting uncertainty into Republican hopes of reclaiming the White House next year.
Match ID: 12 Score: 25.00 source: www.washingtonpost.com age: 0 days
qualifiers: 25.00 trump

House GOP Spends First Hearing on the Border Casting Joe Biden as an International Crime Boss
Thu, 02 Feb 2023 21:28:49 +0000


The new Republican majority delivered few surprises and lots of paranoid rhetoric on Capitol Hill Wednesday.

The post House GOP Spends First Hearing on the Border Casting Joe Biden as an International Crime Boss appeared first on The Intercept.


Match ID: 13 Score: 25.00 source: theintercept.com age: 0 days
qualifiers: 25.00 trump

A conservative judge helped stop Trump on Jan. 6. He wants to finish the job.
Thu, 2 Feb 2023 15:24:49 EST
Luttig, the retired judge who advised Mike Pence on Jan. 4 and testified before the Jan. 6 committee, envisions "the beginning of the end of Donald Trump."
Match ID: 14 Score: 25.00 source: www.washingtonpost.com age: 0 days
qualifiers: 25.00 trump

Gov. Sarah Huckabee Sanders to deliver GOP response to Biden's State of the Union
Thu, 2 Feb 2023 15:21:43 EST
Arkansas Gov. Sarah Huckabee Sanders, who served as press secretary for former president Donald Trump, will deliver the Republican response to President Biden's State of the Union address.
Match ID: 15 Score: 25.00 source: www.washingtonpost.com age: 0 days
qualifiers: 25.00 trump

Two years after Jan. 6, Trump is still promoting violent rhetoric
Thu, 2 Feb 2023 14:54:29 EST
The former president has employed suggestive rhetoric before. But the message he promoted to his social media followers this week was strikingly direct.
Match ID: 16 Score: 25.00 source: www.washingtonpost.com age: 0 days
qualifiers: 25.00 trump

This land is our land – but greed is trumping freedom | Letters
Thu, 02 Feb 2023 18:28:43 GMT


It seems we have no right to be on this planet without the permission of landowners, writes Peter Reilly; plus letters from Linda Gresham and Paul Dobbs

Re your report (Dartmoor national park to pay landowners to allow wild camping, 19 January), it seems the local authorities and courts ignore the principle that everyone has an equal right to life. It seems we have no right to be on this planet without the permission of landowners.

Nobody made the land or creates its value; it should be our common heritage. Centuries old economic injustice stems from private ownership of land by the few. It has led to an inexorable transfer of wealth to landowners, without them lifting a finger, except to raise rents. The only fair and practical solution is to tax land values, to transfer that unearned and undeserved wealth back to the many.
Peter Reilly
Chair, Labour Land Campaign

Continue reading...
Match ID: 17 Score: 25.00 source: www.theguardian.com age: 0 days
qualifiers: 25.00 trump

: Sarah Huckabee Sanders will give Republican response to Biden's State of the Union address
Thu, 02 Feb 2023 17:27:00 GMT


Arkansas Gov. Sarah Huckabee Sanders will give the Republican response to President Joe Biden's State of the Union address, House Speaker Kevin McCarthy announced on Thursday. Sanders, a former White House press secretary in the Trump administration, took office in January and said in a statement: "I am grateful for this opportunity to address the nation and contrast the GOP's optimistic vision for the future against the failures of President Biden and the Democrats."

Market Pulse Stories are Rapid-fire, short news bursts on stocks and markets as they move. Visit MarketWatch.com for more information on this news.


Match ID: 18 Score: 25.00 source: www.marketwatch.com age: 0 days
qualifiers: 25.00 trump

Seth Meyers on the Stormy Daniels case revival: 'Bringing back storylines from 2016'
Thu, 02 Feb 2023 16:33:48 GMT


Late-night hosts discuss possible charges against Trump relating to the case, the ex-president's trans paranoia and the looming debt ceiling crisis

Seth Meyers looked ahead to Donald Trump's 2024 presidential campaign on Wednesday evening. "With a few exceptions, Republicans are all dreading another Trump campaign," the Late Night host said. "That's the central problem they're facing right now. They all quietly want Trump gone, but nobody wants to be the one to stop him.

Continue reading...
Match ID: 19 Score: 25.00 source: www.theguardian.com age: 0 days
qualifiers: 25.00 trump

How the US Could Ban TikTok in 7 Not-So-Easy Steps
Thu, 02 Feb 2023 12:00:00 +0000
Former president Trump tried and failed to ban the app. Now US lawmakers from both parties are preparing legislation they say can finish the job.
Match ID: 20 Score: 25.00 source: www.wired.com age: 0 days
qualifiers: 25.00 trump

Is Donald Trump Losing His Mojo?
Thu, 02 Feb 2023 00:06:48 +0000
The former President's political and legal challenges are mounting, even as some polls indicate that he still has a lot of support among Republicans.
Match ID: 21 Score: 25.00 source: www.newyorker.com age: 1 day
qualifiers: 25.00 trump

Rolling Stone said Jan. 6 leaders used 'burner' phones. Where's the evidence?
Wed, 1 Feb 2023 13:33:50 EST
Jan. 6 committee interviews cast doubt on a Rolling Stone exclusive alleging communications among Trump lieutenants and Jan. 6 rally coordinators.
Match ID: 22 Score: 25.00 source: www.washingtonpost.com age: 1 day
qualifiers: 25.00 trump

Dissent Episode Three: How an Adoption Case Could Unravel Tribal Sovereignty
Wed, 01 Feb 2023 11:01:35 +0000


Host Jordan Smith and journalist Rebecca Nagle discuss the Indian Child Welfare Act challenge and why it could imperil all of Indian Law.

The post Dissent Episode Three: How an Adoption Case Could Unravel Tribal Sovereignty appeared first on The Intercept.


Match ID: 23 Score: 25.00 source: theintercept.com age: 1 day
qualifiers: 25.00 trump

Are Republicans Ready to Move On from Donald Trump?
Wed, 01 Feb 2023 11:00:00 +0000
A former loyalist contemplates the former President's flaws—and the G.O.P.'s willingness to ignore them.
Match ID: 24 Score: 25.00 source: www.newyorker.com age: 1 day
qualifiers: 25.00 trump

A Link to News Site Meduza Can (Technically) Land You in Russian Prison
Sat, 28 Jan 2023 14:00:00 +0000
Plus: Hive ransomware gang gets knocked offline, FBI confirms North Korea stole $100 million, and more.
Match ID: 25 Score: 22.86 source: www.wired.com age: 5 days
qualifiers: 11.43 russia, 11.43 korea

Trump Says DeSantis Lacks the Classified Documents Necessary to Be President
Mon, 30 Jan 2023 15:16:50 +0000
"This is what makes Ron DeSantis so dangerous, quite frankly," he said.
Match ID: 26 Score: 21.43 source: www.newyorker.com age: 3 days
qualifiers: 21.43 trump

Italian mob suspect Edgardo Greco found working as pizza chef after 16 years on run
Fri, 03 Feb 2023 01:38:39 GMT


Greco is wanted for murder of two brothers beaten to death in Calabria fish shop as part of 'mafia war', Interpol says

A convicted Italian killer, believed to belong to one of the country's most powerful mafia organisations, has been discovered working as a pizza chef and arrested after 16 years on the run.

Edgardo Greco, 63, is suspected of belonging to the notorious 'Ndrangheta, a powerful mafia organisation in Calabria, southern Italy.

Continue reading...
Match ID: 27 Score: 20.00 source: www.theguardian.com age: 0 days
qualifiers: 20.00 italy

Ukraine war: 80 years on, we are facing German tanks again - Putin
Fri, 03 Feb 2023 00:59:12 GMT
He likens Russia's invasion of Ukraine to the fight against Nazi Germany, 80 years after Stalingrad.
Match ID: 28 Score: 20.00 source: www.bbc.co.uk age: 0 days
qualifiers: 20.00 russia

Russia-Ukraine war at a glance: what we know on day 345 of the invasion
Fri, 03 Feb 2023 00:48:17 GMT


Russia planning major offensive to coincide with anniversary of war, says Kyiv; EU pledges to double military aid

Continue reading...
Match ID: 29 Score: 20.00 source: www.theguardian.com age: 0 days
qualifiers: 20.00 russia

Ukraine live briefing: E.U. leaders arrive in Kyiv for wartime summit; Putin evokes past on Stalingrad anniversary
Thu, 2 Feb 2023 19:00:47 EST
"The EU stands by Ukraine as firmly as ever," European Commission President Ursula von der Leyen tweeted after she arrived in Kyiv.
Match ID: 30 Score: 20.00 source: www.washingtonpost.com age: 0 days
qualifiers: 20.00 russia

Italian fugitive Edgardo Greco tracked down as pizza maker after 16 years
Thu, 02 Feb 2023 18:20:54 GMT
Edgardo Greco was wanted for the grisly murder of two brothers in Italy in 1991.
Match ID: 31 Score: 20.00 source: www.bbc.co.uk age: 0 days
qualifiers: 20.00 italy

Former Russian soldier reveals he saw Ukrainian prisoners of war tortured
Thu, 02 Feb 2023 18:03:53 GMT


Konstantin Yefremov escaped Russia after serving three months as a lieutenant in Zaporizhzhia oblast

A senior Russian lieutenant who fled after serving in Ukraine has described how his country's troops tortured prisoners of war and threatened some with rape.

Konstantin Yefremov left Russia in December after spending three months in the parts of the southern Zaporizhzhia oblast that were occupied in Vladimir Putin's invasion of Ukraine.

Continue reading...
Match ID: 32 Score: 20.00 source: www.theguardian.com age: 0 days
qualifiers: 20.00 russia

Enter the hunter satellites preparing for space war
Thu, 02 Feb 2023 15:17:46 +0000
Startup plans to launch prototype pursuit satellites on a SpaceX flight later this year.
Match ID: 33 Score: 20.00 source: arstechnica.com age: 0 days
qualifiers: 20.00 russia

The Grisly Cult of the Wagner Group's Sledgehammer
Thu, 02 Feb 2023 14:54:49 +0000


The tool Russian mercenaries used to kill a Syrian army deserter and others has become a violent meme, similar to the Punisher logo in the U.S.

The post The Grisly Cult of the Wagner Group's Sledgehammer appeared first on The Intercept.


Match ID: 34 Score: 20.00 source: theintercept.com age: 0 days
qualifiers: 20.00 russia

Russia tries to defy pariah image with diplomatic blitz
Thu, 2 Feb 2023 08:39:09 EST
With an invitation to China's president, meetings with OPEC and a diplomatic trip to Africa, Russia aims to show it is not isolated ahead of war anniversary.
Match ID: 35 Score: 20.00 source: www.washingtonpost.com age: 0 days
qualifiers: 20.00 russia

Russian forces could regain initiative as Ukraine war drags on
Thu, 02 Feb 2023 13:27:57 GMT


With western tanks yet to arrive, invaders may be in a better position in early spring than Ukrainian defenders

A fresh Russian assault around the southern Donbas town of Vuhledar, which began towards the end of January, demonstrates that Moscow's forces are becoming more capable before a critical – and increasingly uncertain – spring period.

Russian forces have not yet made significant gains across the open fields of the region, where the Ukrainians have been dug in for months. But in parallel with the seemingly never-ending Wagner Group-led assault on Bakhmut, 70 miles to the north-east, it shows the invaders trying to push forward at a second point.

Continue reading...
Match ID: 36 Score: 20.00 source: www.theguardian.com age: 0 days
qualifiers: 20.00 russia

'Like being on a rollercoaster': the man who caught Sicily's last mafia boss
Thu, 02 Feb 2023 12:00:00 GMT


Lt Lucio Arcidiacono, who tracked Matteo Messina Denaro for eight years, speaks to the Guardian

Outside a private Palermo clinic at 8.20am on a Monday in January, dozens of plainclothes carabinieri are waiting in the driving rain. No one moves. The tension is high. A radio crackles. The target is on the move. It's now or never. When the colonel gives the word, two carabinieri officers apprehend a well-dressed man sporting a sheepskin coat, a white wool hat and dark glasses.

"What's your name?" asks the colonel, rushing in front of the suspect and blocking him at the exit of the clinic.

Continue reading...
Match ID: 37 Score: 20.00 source: www.theguardian.com age: 0 days
qualifiers: 20.00 italy

AIs as Computer Hackers
2023-02-02T11:59:53Z


Hacker "Capture the Flag" has been a mainstay at hacker gatherings since the mid-1990s. It's like the outdoor game, but played on computer networks. Teams of hackers defend their own computers while attacking other teams'. It's a controlled setting for what computer hackers do in real life: finding and fixing vulnerabilities in their own systems and exploiting them in others'. It's the software vulnerability lifecycle.

These days, dozens of teams from around the world compete in weekend-long marathon events held all over the world. People train for months. Winning is a big deal. If you're into this sort of thing, it's pretty much the most fun you can possibly have on the Internet without committing multiple felonies...


Match ID: 38 Score: 20.00 source: www.schneier.com age: 0 days
qualifiers: 20.00 russia

Six Nations 2023 predictions: our writers on who will win and why
Thu, 02 Feb 2023 11:02:15 GMT


France and Ireland are the teams to beat, but a Gatland-inspired Wales could spring a surprise

Who will win? France have one eye on this year's World Cup and have some injuries. Which gives Ireland the chance to underline their world No 1 ranking with a first title since 2018. If that implies a smooth, stress-free procession, it won't be.

Continue reading...
Match ID: 39 Score: 20.00 source: www.theguardian.com age: 0 days
qualifiers: 20.00 italy

The Kremlin Has Entered the Chat
Thu, 02 Feb 2023 11:00:00 +0000
Russian antiwar activists placed their faith in Telegram, a supposedly secure messaging app. How does Putin's regime seem to know their every move?
Match ID: 40 Score: 20.00 source: www.wired.com age: 0 days
qualifiers: 20.00 russia

Rescue workers search for survivors after Russian strike on Kramatorsk – video
Thu, 02 Feb 2023 09:58:15 GMT


A Russian missile destroyed an apartment building and damaged seven more in the eastern Ukrainian city of Kramatorsk on Wednesday night, killing at least three people and injuring 20, regional police said. Local authorities initially said Russia had fired a rocket but the police force later said an Iskander-K tactical missile had struck at 9.45pm local time. 'At least eight apartment buildings were damaged. One of them was completely destroyed,' police said in a Facebook post. 'People may remain under the rubble.'

Continue reading...
Match ID: 41 Score: 20.00 source: www.theguardian.com age: 0 days
qualifiers: 20.00 russia

Russian officer: Our troops tortured Ukrainians
Thu, 02 Feb 2023 06:00:20 GMT
The former senior lieutenant tells the BBC he witnessed the mistreatment of prisoners.
Match ID: 42 Score: 20.00 source: www.bbc.co.uk age: 0 days
qualifiers: 20.00 russia

Russian army officer admits: 'Our troops tortured Ukrainians'
Thu, 02 Feb 2023 06:00:20 GMT
The former senior lieutenant tells the BBC he witnessed the mistreatment of prisoners.
Match ID: 43 Score: 20.00 source: www.bbc.co.uk age: 0 days
qualifiers: 20.00 russia

Wagner mercenaries sustain losses in fight for Central African Republic gold
Thu, 02 Feb 2023 05:00:51 GMT


Russian fighters clash with rebels as Kremlin tries to extend power in mineral rich country

Russian mercenaries from the Wagner Group have sustained heavy casualties in a new surge of fighting between government troops and rebels over the control of lucrative goldmines in Central African Republic (CAR).

The clashes come amid increasing instability in the anarchic, resource-rich country, which in recent years has become one of Russia's main hubs of influence in sub-Saharan Africa.

Continue reading...
Match ID: 44 Score: 20.00 source: www.theguardian.com age: 0 days
qualifiers: 20.00 russia

Ukraine live briefing: Ukraine widens corruption crackdown; France to give Kyiv air defense radar
Wed, 1 Feb 2023 18:10:55 EST
Several Western allies including the United States say they won't send fighter jets, but some Pentagon officials say they think President Biden may eventually acquiesce.
Match ID: 45 Score: 20.00 source: www.washingtonpost.com age: 1 day
qualifiers: 20.00 russia

How Putin's chef became the second-most powerful man in Russia – podcast
Tue, 31 Jan 2023 03:00:34 GMT


Yevgeny Prigozhin went from hot dog seller to the commander of a private army fighting intense battles in Ukraine. But his rapid rise has made him a target, reports Pjotr Sauer

When Russia's troops rolled into Ukraine last February it was with the strategy of quickly overthrowing the government in Kyiv and installing one more friendly to Vladimir Putin. It was, said the Russian president, a 'special military operation'. But the operation failed and ever since more and more troops have been needed as the war approaches its first anniversary.

As the Guardian's Pjotr Sauer tells Michael Safi, it is now not just professional soldiers of the Russian state that are involved in the fighting. Increasingly, the private Wagner firm of mercenaries has become pivotal to many of the battles taking place in Ukraine. Its ranks have ballooned to about 50,000, according to western intelligence estimates, including tens of thousands of ex-prisoners recruited from jails around Russia, often personally by Wagner's chief, Yevgeny Prigozhin.

Continue reading...
Match ID: 46 Score: 20.00 source: www.theguardian.com age: 2 days
qualifiers: 20.00 russia

A Biologist Fought to Remove Grizzlies From the Endangered Species List — Until Montana Republicans Changed His Mind
Sun, 29 Jan 2023 11:00:04 +0000


Former U.S. wildlife official Chris Serhveen lost faith in delisting when Montana's GOP revealed its anti-bear "hysteria."

The post A Biologist Fought to Remove Grizzlies From the Endangered Species List — Until Montana Republicans Changed His Mind appeared first on The Intercept.


Match ID: 47 Score: 17.86 source: theintercept.com age: 4 days
qualifiers: 17.86 trump

The Hunt for Russian Collaborators in Ukraine
Mon, 30 Jan 2023 11:00:00 +0000
As occupied territories are liberated, some residents face accusations that they sided with the enemy.
Match ID: 48 Score: 17.14 source: www.newyorker.com age: 3 days
qualifiers: 17.14 russia

Paint and energy prices push up car insurance
Fri, 03 Feb 2023 00:08:43 GMT
There was an 8% rise in the cost of cover in the last three months of 2022, figures show.
Match ID: 49 Score: 15.00 source: www.bbc.co.uk age: 0 days
qualifiers: 15.00 energy

Energy firms asked to suspend prepayment meter installs
Thu, 02 Feb 2023 22:47:34 GMT
British Gas has been heavily criticised for practices around installing prepayment meters.
Match ID: 50 Score: 15.00 source: www.bbc.co.uk age: 0 days
qualifiers: 15.00 energy

Ofgem warns suppliers over forcible installation of prepayment meters
Thu, 02 Feb 2023 22:15:23 GMT


Directive comes as energy minister expresses 'horror' at claims British Gas contractor allegedly broke into vulnerable customers' homes

The energy minister has expressed "horror" at revelations about a British Gas contractor allegedly breaking into vulnerable customers' homes as the market watchdog Ofgem warned all suppliers against forcibly installing prepayment meters.

Graham Stuart met Chris O'Shea, the chief executive of Centrica, which owns British Gas, and demanded urgent answers to issues raised by a Times investigation into the firm's practices, which has prompted ministerial fury.

Continue reading...
Match ID: 51 Score: 15.00 source: www.theguardian.com age: 0 days
qualifiers: 15.00 energy

Squid skin inspires novel "liquid windows" for greater energy savings
Thu, 02 Feb 2023 21:01:40 +0000
Bio-inspired system optimizes wavelength, intensity, dispersion of light reaching interiors.
Match ID: 52 Score: 15.00 source: arstechnica.com age: 0 days
qualifiers: 15.00 energy

Labour renews call for 'proper' windfall tax as Shell declares record £32.2bn profit – UK politics live
Thu, 02 Feb 2023 20:59:47 GMT


As it happened: Prime minister speaks in interview on TalkTV to mark his 100th day in office

On the subject of Rishi Sunak reaching his 100th day in office, my colleague Jessica Elgot has a great assessment of how it's going. Here is an extract.

After Liz Truss left office, polls suggested that voters wanted to keep an open mind about Sunak and rated him significantly higher than his party.

That is now beginning to turn. According to senior Labour figures, their most recent focus groups, with swing voters in Southampton, Dewsbury and Bury last week, were described as being "utterly brutal for Sunak", with participants engaging in "open mockery" of the prime minister. Even the most pessimistic members of Keir Starmer's team say they have seen a decisive shift.

In the coming weeks, our new stop the boats bill will change the law to send a message loud and clear.

If you come here illegally, you will be detained and removed.

Continue reading...
Match ID: 53 Score: 15.00 source: www.theguardian.com age: 0 days
qualifiers: 15.00 energy

Shell's lack of ambition is maddening: it's time to speed up transition to renewables
Thu, 02 Feb 2023 19:30:53 GMT


Even on the company's broader metric, the greener stuff came out at only one-third of total expenditure

The chief executive has changed at Shell but the song remains the same. The energy transition will be "balanced" and "we intend to remain disciplined while delivering compelling shareholder returns," declared Wael Sawan. Translation: the company will not use the sudden arrival of spectacular financial riches to boost spending on renewables.

Being "disciplined" is, of course, an admirable ambition when presented starkly and without context. No chief executive of any company is ever likely to tell investors that the plan is to take wild punts on projects with little prospect of a decent return. But there is a world of nuance between the extremes.

Continue reading...
Match ID: 54 Score: 15.00 source: www.theguardian.com age: 0 days
qualifiers: 15.00 energy

Energy bailiffs for the poorest, huge profits for the richest: this is Britain in 2023 | Gaby Hinsliff
Thu, 02 Feb 2023 17:27:16 GMT


The British Gas scandal about vulnerable people being forced on to prepayment meters is just the latest cruelty in this crisis

Elderly ladies make easy pickings. Single parents, the new recruit was told, are also a mainstay of the trade. So harden your heart to their pleading, even if they do have tiny children, because: "If every single mum that starts getting a bit teary you're going to walk away from, you won't be earning any bonus." Just get yourself inside the house and fit that prepayment meter, even though it will cut off their gas if they can't afford to keep their credit topped up, leaving them to shiver in the dark.

The advice above, given to a Times reporter working undercover for a company employed by British Gas to deal with customers falling behind on their bills, is spine-chilling, and yet it should come as no surprise. Three weeks ago, this newspaper reported a warning from Citizens Advice about vulnerable people – for whom energy suppliers are supposed to make exceptions – being inappropriately forced on to expensive pay-as-you-go meters after falling behind with electricity or gas bills.

Continue reading...
Match ID: 55 Score: 15.00 source: www.theguardian.com age: 0 days
qualifiers: 15.00 energy

: Natural-gas futures extend gains as U.S. supplies decline
Thu, 02 Feb 2023 15:37:00 GMT


The U.S. Energy Information Administration reported on Thursday that domestic natural-gas supplies fell by 151 billion cubic feet for the week ended Jan. 27. That compared with an average analyst forecast for a decline of 146 billion cubic feet, according to a survey conducted by S&P Global Commodity Insights. The latest data, however, included a revision to stocks for the week ended Jan. 20, the EIA said. It upwardly revised that week's total to 2.734 trillion cubic feet from 2.729 trillion. Total working gas stocks in storage for the latest week was at 2.583 trillion cubic feet, up 222 billion cubic feet from a year ago and 163 billion cubic feet above the five-year average, the government said. Following the data, March natural gas NGH23 was up 6.9 cents, or 2.8%, at $2.537 per million British thermal units on the New York Mercantile Exchange. Prices traded at $2.535 before the supply data.

Market Pulse Stories are Rapid-fire, short news bursts on stocks and markets as they move. Visit MarketWatch.com for more information on this news.


Match ID: 56 Score: 15.00 source: www.marketwatch.com age: 0 days
qualifiers: 15.00 energy

Shell reports highest profits in 115 years
Thu, 02 Feb 2023 13:27:24 GMT
Critics call for higher taxes on energy firms as Shell reports a record $39.9bn of profit.
Match ID: 57 Score: 15.00 source: www.bbc.co.uk age: 0 days
qualifiers: 15.00 energy

How to get rid of a wood-burning stove
Thu, 02 Feb 2023 12:28:49 GMT


Removal requires someone with experience, or you may be able to convert it into a less polluting appliance

Wood-burning stoves have become a key talking point in England as the cost of gas and electricity soars, and people have started to burn wood for heat.

The stoves have also become popular because of the cosy atmosphere they can lend a house, and many, especially in affluent urban areas, have noticed the distinctive wintry smell coming from chimneys as they walk around their neighbourhoods. Some people also believed burning wood must be better for the environment than using gas.

Continue reading...
Match ID: 58 Score: 15.00 source: www.theguardian.com age: 0 days
qualifiers: 15.00 energy

A rejuvenated Pope Francis revels in Congo's energy
Thu, 2 Feb 2023 07:25:14 EST
The pope led the crowd in song and brought the house down with his condemnation of corruption — a scourge in the Democratic Republic of Congo.
Match ID: 59 Score: 15.00 source: www.washingtonpost.com age: 0 days
qualifiers: 15.00 energy

: ConocoPhillips stock edges up as profit and production rose, but came up shy of expectations
Thu, 02 Feb 2023 12:15:00 GMT


Shares of ConocoPhillips COP edged up 0.3% in premarket trading, after the energy exploration and production company reported fourth-quarter profit and production that rose, as realized prices increased, but fell a bit shy of expectations. Net income rose to $3.2 billion, or $2.61 a share, from $2.6 billion, or $1.98 a share, in the year-ago period. Excluding nonrecurring items, adjusted EPS of $2.71 was below the FactSet consensus of $2.72. Production increased 9.3% to 1,758 thousand barrels of oil equivalent per day (Mboed), but was just shy of the FactSet consensus of 1,764 Mboed. The total average realized price grew 8.4% to $71.05 per barrel of oil equivalent (BOE), and since production remains unhedged, the company realized the entirety of changes in market prices. The company does not report revenue or sales in its quarterly press releases. The company expects 2023 capital expenditures of $10.7 billion to $11.3 billion, and production of 1.76 million to 1.80 million barrels of oil equivalent per day (Mmboed). The stock has declined 7.0% over the past three months through Wednesday while the Energy Select Sector SPDR exchange-traded fund XLE has slipped 0.6% and the S&P 500 SPX has gained 9.6%.

Market Pulse Stories are Rapid-fire, short news bursts on stocks and markets as they move. Visit MarketWatch.com for more information on this news.


Match ID: 60 Score: 15.00 source: www.marketwatch.com age: 0 days
qualifiers: 15.00 energy

Brown gold: the great American manure rush begins
Thu, 02 Feb 2023 11:00:02 GMT


The energy industry is turning waste from dairy farms into renewable natural gas – but will it actually reduce emissions?

On an early August afternoon at Pinnacle Dairy, a farm located near the middle of California's long Central Valley, 1,300 Jersey cows idle in the shade of open-air barns. Above them whir fans the size of satellites, circulating a breeze as the temperature pushes 100F (38C). Underfoot, a wet layer of feces emits a thick stench that hangs in the air. Just a tad unpleasant, the smell represents a potential goldmine.

The energy industry is transforming mounds of manure into a lucrative "carbon negative fuel" capable of powering everything from municipal buses to cargo trucks. To do so, it's turning to dairy farms, which offer a reliable, long-term supply of the material. Pinnacle is just one of hundreds across the state that have recently sold the rights to their manure to energy producers.

Continue reading...
Match ID: 61 Score: 15.00 source: www.theguardian.com age: 0 days
qualifiers: 15.00 energy

Nearly 14,000 Nigerians take Shell to court over devastating impact of pollution
Thu, 02 Feb 2023 06:01:52 GMT


People from Niger delta areas of Ogale and Bille seeking justice in London's high court

Nearly 14,000 people from two Nigerian communities are seeking justice in the high court in London against the fossil fuel giant Shell, claiming it is responsible for devastating pollution of their water sources and destruction of their way of life.

The individuals from the Niger delta area of Ogale, a farming community, lodged their claims last week, joining more than 2,000 people from the Bille area, a largely fishing community. In total 13,652 claims from individuals, and from churches and schools, are asking the oil giant to clean up the pollution which they say has devastated their communities. They are also asking for compensation for the resulting loss of their livelihoods. Their ability to farm and fish has been destroyed by the continuing oil spills from Shell operations, they claim.

Continue reading...
Match ID: 62 Score: 15.00 source: www.theguardian.com age: 0 days
qualifiers: 15.00 energy

Disabled woman offered £10k for energy bills but refuses
Thu, 02 Feb 2023 03:06:27 GMT
Anne Vivian-Smith is disabled and struggles to pay her bills - her story prompted a generous donation from one reader.
Match ID: 63 Score: 15.00 source: www.bbc.co.uk age: 0 days
qualifiers: 15.00 energy

13,000 People From the Niger Delta Just Sued Shell for Years of Oil Spills
Thu, 02 Feb 2023 00:01:20 +0000


"As we speak, oil is spilling in my community every day, people are dying."

The post 13,000 People From the Niger Delta Just Sued Shell for Years of Oil Spills appeared first on The Intercept.


Match ID: 64 Score: 15.00 source: theintercept.com age: 1 day
qualifiers: 15.00 energy

Revealed: how world's biggest fossil fuel firms 'profited in Myanmar after coup'
Wed, 01 Feb 2023 06:00:04 GMT


Leaked tax records suggest subsidiaries of international gas field contractors continued to make millions after the coup

In the two years since a murderous junta launched a coup in Myanmar, some of the world's biggest oil and gas service companies continued to make millions of dollars from operations that have helped prop up the military regime, tax documents seen by the Guardian suggest.

The Myanmar military seized power in February 2021 and according to the United Nations special rapporteur on Myanmar, it is "committing war crimes and crimes against humanity daily". More than 2,940 people, including children, pro-democracy activists and other civilians have been killed, according to Assistance Association for Political Prisoners.

US oil services giant Halliburton's Singapore-based subsidiary Myanmar Energy Services reported pre-tax profits of $6.3m in Myanmar in the year to September 2021, which includes eight months while the junta was in power.

Houston-headquartered oil services company Baker Hughes branch in Yangon reported pre-tax profits of $2.64m in the country in the six months to March 2022.

US firm Diamond Offshore Drilling reported $37m in fees to the Myanmar tax authority during the year to September 2021 and another $24.2m from then until March 2022.

Schlumberger Logelco (Yangon Branch), the Panama-based subsidiary of the US-listed world's largest offshore drilling company, earned revenues of $51.7m in the year to September 2021 in Myanmar and as late as September 2022 was owed $200,000 in service fees from the junta's energy ministry.

Continue reading...
Match ID: 65 Score: 15.00 source: www.theguardian.com age: 1 day
qualifiers: 15.00 energy

IEEE Discusses 6 Simple Solutions to Climate Change at COP27
Thu, 26 Jan 2023 19:00:04 +0000

Simple, effective solutions that can help lessen the impact of climate change already exist. Some of them still need to be implemented, though, while others need to be improved.
That's according to 2023 IEEE President Saifur Rahman, who was among the speakers from engineering organizations at the COP27 event held in Egypt in November. The IEEE Life Fellow spoke during a session addressing the role of technology in delivering an equitable, sustainable, and low-carbon resilient world.
---
Rahman, a power expert and professor of electrical and computer engineering at Virginia Tech, is the former chair of the IEEE ad hoc committee on climate change. The committee was formed last year to coordinate the organization's response to the global crisis.
About one-third of emissions globally are produced through electricity generation, and Rahman said his mission is to help reduce that amount through engineering solutions.
At COP27, he said that even though the first legally binding international treaty on climate change, known as the Paris Agreement, was adopted nearly a decade ago, countries have yet to come to a consensus on how to stop burning fossil fuels, among other issues. Some continue to burn coal, for example, because there are no other economically feasible choices for them.
"We as technologists from IEEE say, 'If you keep to your positions, you'll never get an agreement,'" he said. "We have come to offer this six-point portfolio of solutions that everybody can live with. We want to be a solution partner so we can have parties at the table to help solve this problem of high carbon emissions globally."
The solutions Rahman outlined were the use of proven methods that reduce electricity usage, making coal plants more efficient, using hydrogen and other storage solutions, promoting more renewables, installing new types of nuclear reactors, and encouraging cross-border power transfers.
Energy-saving tips
One action is to use less electricity, Rahman said, noting that dimming lights by 20 percent in homes, office buildings, hotels, and schools could save 10 percent of electricity. Most people wouldn't even notice the difference in brightness, he said.
Another is switching to LEDs, which use at least 75 percent less energy than incandescent bulbs. LED bulbs cost about five times more, but they last longer, he said. He called on developed countries to provide financial assistance to developing nations to help them replace all their incandescent bulbs with LEDs.
Another energy-saving measure is to raise the temperature of air conditioners by 2 °C. This could save 10 percent of electricity as well, Rahman.
By better controlling lighting, heating, and cooling, 20 percent of energy could be saved without causing anyone to suffer, he said.
Efficient coal-burning plants
Shutting down coal power plants completely is unlikely to happen anytime soon, he predicted, especially since many countries are building new ones that have 40-year life spans. Countries that continue to burn coal should do so in high-efficiency power plants, he said.
One type is the ultrasupercritical coal-fired steam power plant. Conventional coal-fired plants, which make water boil to generate steam that activates a turbine, have an efficiency of about 38 percent. Ultrasupercritical plants operate at temperatures and pressures at which the liquid and gas phases of water coexist in equilibrium. It results in higher efficiencies: about 46 percent. Rahman cited the Eemshaven ultrasupercritical plant, in Groningen, Netherlands—which was built in 2014.
Another efficient option he pointed out is the combined cycle power plant. In its first stage, natural gas is burned in a turbine to make electricity. The heat from the turbine's exhaust is used to produce steam to turn a turbine in the second stage. The resulting two-stage power plant is at least 25 percent more efficient than a single-stage plant.
"IEEE wants to be a solution partner, not a complaining partner, so we can have both parties at the table to help solve this problem of high carbon emissions globally."
Another method to make coal-fired power plants more environmentally friendly is to capture the exhausted carbon dioxide and store it in the ground, Rahman said. Such carbon-capture systems are being used in some locations, but he acknowledges that the carbon sequestration process is too expensive for some countries.
Integrating and storing grid and off-grid energy
To properly balance electricity supply and demand on the power grid, renewables should be integrated into energy generation, transmission, and distribution systems from the very start, Rahman said. He added that the energy from wind, solar, and hydroelectric plants should be stored in batteries so the electricity generated from them during off-peak hours isn't wasted but integrated into energy grids.
He also said low-cost, low-carbon hydrogen fuel should be considered as part of the renewable energy mix. The fuel can be used to power cars, supply electricity, and heat homes, all with zero carbon emissions.
"Hydrogen would help emerging economies meet their climate goals, lower their costs, and make their energy grid more resilient," he said.
Smaller nuclear power plants
Rahman conceded there's a stigma that surrounds nuclear power plants because of accidents at Chernobyl, Fukushima, Three Mile Island, and elsewhere. But, he said, without nuclear power, the concept of becoming carbon neutral by 2050 isn't realistic.
"It's not possible in the next 25 years except with nuclear power," he said. "We don't have enough solar energy and wind energy."
Small modular reactors could replace traditional nuclear power plants. SMRs are easier and less expensive to build, and they're safer than today's large nuclear plants, Rahman said.
Though small, SMRs are powerful. They have an output of up to 300 megawatts of electricity, or about a quarter of the size of today's typical nuclear plant.
The modular reactors are assembled in factories and shipped to their ultimate location, instead of being built onsite. And unlike traditional nuclear facilities, SMRs don't need to be located near large bodies of water to handle the waste heat discharge.
SMRs have not taken off, Rahman says, because of licensing and technical issues.
Electricity transfer across national borders
Rahman emphasized the need for more cross-border power transfers, as few countries have enough electricity to supply to all their citizens. Many countries already do so.
"The United States buys power from Canada. France sells energy to Italy, Spain, and Switzerland," Rahman said. "The whole world is one grid. You cannot transition from coal to solar and vice versa unless you transfer power back and forth."
Free research on climate change
During the conference session, Rahman said an IEEE collection of 7,000 papers related to climate change is accessible from the IEEE Xplore Digital Library. IEEE also launched a website that houses additional resources.

None of the solutions IEEE proposed are new or untested, Rahman said, but his goal is to "provide a portfolio of solutions acceptable to and deployable in both the emerging economies and the developed countries—which will allow them to sit at the table together and see how much carbon emission can be saved by creative application of already available technologies so that both parties win at the end of the day."


Match ID: 66 Score: 12.86 source: spectrum.ieee.org age: 7 days
qualifiers: 5.71 italy, 4.29 energy, 2.86 nuclear

This App From Schneider Electric Can Help Optimize Your Home's Energy Use—for a Price
Sun, 29 Jan 2023 13:00:00 +0000
Schneider Electric's app-controlled electricity management hardware gives you more control over your power consumption. Are the utilities savings worth it?
Match ID: 67 Score: 10.71 source: www.wired.com age: 4 days
qualifiers: 10.71 energy

Classified Documents Scandals Point to Larger Culture of Impunity
Fri, 27 Jan 2023 13:45:55 +0000


The snowballing investigations into Trump, Biden, Pence, and others over their mishandling of classified documents present us with a unique opportunity.

The post Classified Documents Scandals Point to Larger Culture of Impunity appeared first on The Intercept.


Match ID: 68 Score: 10.71 source: theintercept.com age: 6 days
qualifiers: 10.71 trump

Pentagon says it is monitoring Chinese spy balloon spotted flying over US
Fri, 03 Feb 2023 01:27:55 GMT


Officials say balloon has been watched for a few days but has decided not to shoot it down for safety reasons

The Pentagon has said it is tracking a Chinese spy balloon flying over the United States but had decided against shooting it down for safety reasons.

Defence officials said the balloon has been watched for a couple days since it entered US airspace, flying at high altitude. It has been monitored by several methods including manned aircraft, and has most recently been tracked crossing over Montana, where the US has some of its silo-based nuclear missiles. As a precaution, flights out of Billings Logan airport were suspended on Wednesday.

Continue reading...
Match ID: 69 Score: 10.00 source: www.theguardian.com age: 0 days
qualifiers: 10.00 nuclear

'Relatively common': WA's lost-and-found radioactive capsule not the only missing material around
Thu, 02 Feb 2023 14:00:06 GMT


The tiny capsule that fell out of a Perth-bound truck captured the world's attention, but experts say hundreds of radioactive sources go missing each year

If finding the tiny radioactive capsule that went missing in the vast Australian outback was like finding a needle in a haystack, at least the needle was crying out "here I am!", Dr Edward Obbard says.

Just 8mm by 6mm – the size of a 10c coin – the capsule fell out of a truck on its way from a Rio Tinto mine site in Western Australia's Pilbara region to Perth, sparking a six-day hunt across the 1,400km desert route.

Sign up for Guardian Australia's free morning and afternoon email newsletters for your daily news roundup

Continue reading...
Match ID: 70 Score: 10.00 source: www.theguardian.com age: 0 days
qualifiers: 10.00 nuclear

Meet New Washington Post Columnist Jim Geraghty and His Malfunctioning Noggin
Wed, 01 Feb 2023 20:47:47 +0000


Geraghty exudes the conspiratorial mindset that afflicts conservative thinking.

The post Meet New Washington Post Columnist Jim Geraghty and His Malfunctioning Noggin appeared first on The Intercept.


Match ID: 71 Score: 10.00 source: theintercept.com age: 1 day
qualifiers: 10.00 nuclear

'The needle in the haystack': radioactive capsule found in Australia after extensive search – video
Wed, 01 Feb 2023 13:32:05 GMT


A tiny radioactive capsule that was lost in the Australian outback for more than two weeks and posed a 'significant public health risk' has been found by the side of the road. The 8mm x 6mm capsule, which fell from a secure device on a truck travelling from a Rio Tinto mine in the Pilbara region of Western Australia to Perth, was found south of the town of Newman. The Australian defence force is now verifying the device by its serial number. It is being stored at a secure location in Newman before being transported to Perth on Thursday, inside a lead container to shield people from radiation

► Subscribe to Guardian Australia on YouTube

Continue reading...
Match ID: 72 Score: 10.00 source: www.theguardian.com age: 1 day
qualifiers: 10.00 nuclear

Why EVs Aren't a Climate Change Panacea
Sat, 28 Jan 2023 15:44:01 +0000

"Electric cars will not save the climate. It is completely wrong," Fatih Birol, Executive Director of the International Energy Agency (IEA), has stated.

If Birol were from Maine, he might have simply observed, "You can't get there from here."
This is not to imply in any way that electric vehicles are worthless. Analysis by the International Council on Clean Transportation (ICCT) argues that EVs are the quickest means to decarbonize motorized transport. However, EVs are not by themselves in any way going to achieve the goal of net zero by 2050.
There are two major reasons for this: first, EVs are not going to reach the numbers required by 2050 to hit their needed contribution to net zero goals, and even if they did, a host of other personal, social and economic activities must be modified to reach the total net zero mark.
For instance, Alexandre Milovanoff at the University of Toronto and his colleagues' research (which is described in depth in a recent Spectrum article) demonstrates the U.S. must have 90 percent of its vehicles, or some 350 million EVs, on the road by 2050 in order to hit its emission targets. The likelihood of this occurring is infinitesimal. Some estimates indicate that about 40 percent of vehicles on US roads will be ICE vehicles in 2050, while others are less than half that figure.
For the U.S. to hit the 90 percent EV target, sales of all new ICE vehicles across the U.S. must cease by 2038 at the latest, according to research company BloombergNEF (BNEF). Greenpeace, on the other hand, argues that sales of all diesel and petrol vehicles, including hybrids, must end by 2030 to meet such a target. However, achieving either goal would likely require governments offering hundreds of billions of dollars, if not trillions, in EV subsidies to ICE owners over the next decade, not to mention significant investments in EV charging infrastructure and the electrical grid. ICE vehicle households would also have to be convinced that they would not be giving activities up by becoming EV-only households.
As a reality check, current estimates for the number of ICE vehicles still on the road worldwide in 2050 range from a low of 1.25 billion to more than 2 billion.
Even assuming that the required EV targets were met in the U.S. and elsewhere, it still will not be sufficient to meet net zero 2050 emission targets. Transportation accounts for only 27 percent of greenhouse gas emissions (GHG) in the U.S.; the sources of the other 73 percent of GHG emissions must be reduced as well. Even in the transportation sector, more than 15 percent of the GHG emissions are created by air and rail travel and shipping. These will also have to be decarbonized.

Nevertheless, for EVs themselves to become true zero emission vehicles, everything in their supply chain from mining to electricity production must be nearly net-zero emission as well. Today, depending on the EV model, where it charges, and assuming it is a battery electric and not a hybrid vehicle, it may need to be driven anywhere from 8,400 to 13,500 miles, or controversially, significantly more to generate less GHG emissions than an ICE vehicle. This is due to the 30 to 40 percent increase in emissions EVs create in comparison to manufacturing an ICE vehicle, mainly from its battery production.
In states (or countries) with a high proportion of coal-generated electricity, the miles needed to break-even climb more. In Poland and China, for example, an EV would need to be driven 78,700 miles to break-even. Just accounting for miles driven, however, BEVs cars and trucks appear cleaner than ICE equivalents nearly everywhere in the U.S. today. As electricity increasingly comes from renewables, total electric vehicle GHG emissions will continue downward, but that will take at least a decade or more to happen everywhere across the U.S. (assuming policy roadblocks disappear), and even longer elsewhere.
If EVs aren't enough, what else is needed?
Given that EVs, let alone the rest of the transportation sector, likely won't hit net zero 2050 targets, what additional actions are being advanced to reduce GHG emissions?
A high priority, says IEA's Birol, is investment in across-the-board energy-related technology research and development and their placement into practice. According to Birol, "IEA analysis shows that about half the reductions to get to net zero emissions in 2050 will need to come from technologies that are not yet ready for market."
Many of these new technologies will be aimed at improving the efficient use of fossil fuels, which will not be disappearing anytime soon. The IEA expects that energy efficiency improvement, such as the increased use of variable speed electric motors, will lead to a 40 percent reduction in energy-related GHG emissions over the next twenty years.
But even if these hoped for technological improvements arrive, and most certainly if they do not, the public and businesses are expected to take more energy conscious decisions to close what the United Nations says is the expected 2050 "emissions gap." Environmental groups foresee the public needing to use electrified mass transit, reduce long-haul flights for business as well as pleasure), increase telework, walk and cycle to work or stores, change their diet to eat more vegetables, or if absolutely needed, drive only small EVs. Another expectation is that homeowners and businesses will become "fully electrified" by replacing oil, propane and gas furnaces with heat pumps along with gas fired stoves as well as installing solar power and battery systems.
Dronning Louise's Bro (Queen Louise's Bridge) connects inner Copenhagen and Nørrebro and is frequented by many cyclists and pedestrians every day.Frédéric Soltan/Corbis/Getty Images
Underpinning the behavioral changes being urged (or encouraged by legislation) is the notion of rejecting the current car-centric culture and completely rethinking what personal mobility means. For example, researchers at University of Oxford in the U.K. argue that, "Focusing solely on electric vehicles is slowing down the race to zero emissions." Their study found "emissions from cycling can be more than 30 times lower for each trip than driving a fossil fuel car, and about ten times lower than driving an electric one." If just one out of five urban residents in Europe permanently changed from driving to cycling, emissions from automobiles would be cut by 8 percent, the study reports.
Even then, Oxford researchers concede, breaking the car's mental grip on people is not going to be easy, given the generally poor state of public transportation across much of the globe.
Behavioral change is hard
How willing are people to break their car dependency and other energy-related behaviors to address climate change? The answer is perhaps some, but maybe not too much. A Pew Research Center survey taken in late 2021 of seventeen countries with advanced economies indicated that 80 percent of those surveyed were willing to alter how then live and work to combat climate change.
However, a Kanter Public survey of ten of the same countries taken at about the same time gives a less positive view, with only 51 percent of those polled stating they would alter their lifestyles. In fact, some 74 percent of those polled indicated they were already "proud of what [they are] currently doing" to combat climate change.
What both polls failed to explore are what behaviors specifically would respondents being willing to permanently change or give up in their lives to combat climate change?
For instance, how many urban dwellers, if told that they must forever give up their cars and instead walk, cycle or take public transportation, would willingly agree to doing so? And how many of those who agreed, would also consent to go vegetarian, telework, and forsake trips abroad for vacation?
It is one thing to answer a poll indicating a willingness to change, and quite another to "walk the talk" especially if there are personal, social or economic inconveniences or costs involved. For instance, recent U.S. survey information shows that while 22 percent of new car buyers expressed interest in a battery electric vehicle (BEV), only 5 percent actually bought one.
Granted, there are several cities where living without a vehicle is doable, like Utrecht in the Netherlands where in 2019 48 percent of resident trips were done by cycling or London, where nearly two-thirds of all trips taken that same year were are made by walking, cycling or public transportation. Even a few US cities it might be livable without a car.
The world's largest bike parking facility, Stationsplein Bicycle Parking near Utrecht Central Station in Utrecht, Netherlands has 12,500 parking places.Abdullah Asiran/Anadolu Agency/Getty Images
However, in countless other urban areas, especially across most of the U.S., even those wishing to forsake owning a car would find it very difficult to do so without a massive influx of investment into all forms of public transport and personal mobility to eliminate the scores of US transit deserts.
As Tony Dutzik of the environmental advocacy group Frontier Group has written that in the U.S. "the price of admission to jobs, education and recreation is owning a car." That's especially true if you are a poor urbanite. Owning a reliable automobile has long been one of the only successful means of getting out of poverty.
Massive investment in new public transportation in the U.S. in unlikely, given its unpopularity with politicians and the public alike. This unpopularity has translated into aging and poorly-maintained bus, train and transit systems that few look forward to using. The American Society of Civil Engineers gives the current state of American public transportation a grade of D- and says today's $176 billion investment backlog is expected to grow to $250 billion through 2029.
While the $89 billion targeted to public transportation in the recently passed Infrastructure Investment and Jobs Act will help, it also contains more than $351 billion for highways over the next five years. Hundreds of billions in annual investment are needed not only to fix the current public transport system but to build new ones to significantly reduce car dependency in America. Doing so would still take decades to complete.
Yet, even if such an investment were made in public transportation, unless its service is competitive with an EV or ICE vehicle in terms of cost, reliability and convenience, it will not be used. With EVs costing less to operate than ICE vehicles, the competitive hurdle will increase, despite the moves to offer free transit rides. Then there is the social stigma attached riding public transportation that needs to be overcome as well.
A few experts proclaim that ride-sharing using autonomous vehicles will separate people from their cars. Some even claim such AV sharing signals the both the end of individual car ownership as well as the need to invest in public transportation. Both outcomes are far from likely.
Other suggestions include redesigning cities to be more compact and more electrified, which would eliminate most of the need for personal vehicles to meet basic transportation needs. Again, this would take decades and untold billions of dollars to do so at the scale needed. The San Diego, California region has decided to spend $160 billion as a way to meet California's net zero objectives to create "a collection of walkable villages serviced by bustling (fee-free) train stations and on-demand shuttles" by 2050. However, there has been public pushback over how to pay for the plan and its push to decrease personal driving by imposing a mileage tax.
According to University of Michigan public policy expert John Leslie King, the challenge of getting to net zero by 2050 is that each decarbonization proposal being made is only part of the overall solution. He notes, "You must achieve all the goals, or you don't win. The cost of doing each is daunting, and the total cost goes up as you concatenate them."
Concatenated costs also include changing multiple personal behaviors. It is unlikely that automakers, having committed more than a trillion dollars so far to EVs and charging infrastructure, are going to support depriving the public of the activities they enjoy today as a price they pay to shift to EVs. A war on EVs will be hard fought.
Should Policies Nudge or Shove?
The cost concatenation problem arises not only at a national level, but at countless local levels as well. Massachusetts' new governor Maura Healey, for example, has set ambitious goals of having at least 1 million EVs on the road, converting 1 million fossil-fuel burning furnaces in homes and buildings to heat-pump systems, and the state achieving a 100 percent clean electricity supply by 2030.

The number of Massachusetts households that can afford or are willing to buy an EV and or convert their homes to a heat pump system in the next eight years, even with a current state median household income of $89,000 and subsidies, is likely significantly smaller than the targets set. So, what happens if by 2030, the numbers are well below target, not only in Massachusetts, but other states like California, New York, or Illinois that also have aggressive GHG emission reduction targets?

Will governments move from encouraging behavioral changes to combat climate change or, in frustration or desperation, begin mandating them? And if they do, will there be a tipping point that spurs massive social resistance?

For example, dairy farmers in the Netherlands have been protesting plans by the government to force them to cut their nitrogen emissions. This will require dairy farms to reduce their livestock, which will make it difficult or impossible to stay in business. The Dutch government estimates 11,200 farms must close, and another 17,600 to reduce their livestock numbers. The government says farmers who do not comply will have their farms taken away by forced buyouts starting in 2023.

California admits getting to a zero-carbon transportation system by 2045 means car owners must travel 25 percent below 1990 levels by 2030 and even more by 2045. If drivers fail to do so, will California impose weekly or monthly driving quotas, or punitive per mile driving taxes, along with mandating mileage data from vehicles ever-more connected to the Internet? The San Diego backlash over a mileage tax may be just the beginning.

"EVs," notes King, "pull an invisible trailer filled with required major lifestyle changes that the public is not yet aware of."

When it does, do not expect the public to acquiesce quietly.

In the final article of the series, we explore potential unanticipated consequences of transitioning to EVs at scale.


Match ID: 73 Score: 8.57 source: spectrum.ieee.org age: 5 days
qualifiers: 8.57 energy

Curing the AI Way
Fri, 27 Jan 2023 21:00:04 +0000

The Big Picture features technology through the lens of photographers.
Every month, IEEE Spectrum selects the most stunning technology images recently captured by photographers around the world. We choose images that reflect an important advance, or a trend, or that are just mesmerizing to look at. We feature all images on our site, and one also appears on our monthly print edition.
Enjoy the latest images, and if you have suggestions, leave a comment below.
The Wurst Use of AI
From the time the ancient Sumerians started making sausage around 4,000 years ago, the process has been the province of artisans dedicated to the craft of preserving meat so it remained safe to eat for as long as possible. Yet even traditional methods can stand to be improved on from time to time. Katharina Koch of the Landfleischerei Koch in Calden, Germany [right], has retained ancient customs such as the clay chambers in which Ahle sausages ripen while also fine-tuning the conditions under which the meats are cured (such as temperature and moisture level) via AI algorithms. The digital modifications she and scientists at the nearby University of Kassel have developed replicate the production methods that have been passed down for generations. So, instead of spending nearly a year manually monitoring the meats' maturation process, a sausage maker using the new AI methods will be able to set it and forget it.

People with diabetes will usually prick their fingers multiple times a day in order to get readings on the amount of glucose (the type of sugar the body uses for fuel) that is in their bloodstream. But researchers at the University of California, San Diego, have developed a bloodless method for tracking blood sugar and other chemical metabolites in the gastrointestinal tract that can be used to infer the person's relative state of health. Their solution to the finger-pricking problem: an electronic pill capable of sensing metabolite levels and transmitting data wirelessly every 5 seconds over a span of several hours. So, instead of snapshots of how the body is reacting to stimuli like food, clinicians will get a steady stream of data. The major innovation boasted by the UCSD team is that their pill draws power from a fuel cell that runs on the glucose in the gut, instead of relying on a battery laden with potentially harmful chemicals.
The phrase musical arrangement has long referred to the work of art that results from a composition being adapted for different instruments or voices. But going forward, sound will get in on the act of arranging. Engineers at the Korea Advanced Institute of Science and Technology report that they used sound waves to disperse metallic droplets embedded in a polymer in order to make flexible circuits. This "musical arrangement" yields an archipelago of droplets spaced so that electrical conductivity is maintained even when the polymer is bent or twisted.
The relative proportions of a bee's body and its wings say that, at least in theory, it shouldn't be able to fly. But where would we be if bees were incapable of flitting from flower to flower, collecting nectar and spreading pollen? Roboticists at ETH Zurich, taking a page from nature, say they too have created a machine whose movement seems to defy the laws of physics. The 1.TK-meter-long gadget, called Cubli, balances on a single point, with a single internal reaction wheel whose spin keeps the unit upright. The way this is supposed to work, the Cubli would need a wheel to manage pitch and another to handle roll. But the Zurich team worked out the Cubli's dimensions so the one wheel is capable of counterbalancing any forces that would topple the machine.


Match ID: 74 Score: 8.57 source: spectrum.ieee.org age: 6 days
qualifiers: 8.57 korea

Video Friday: Such a Showoff
Fri, 27 Jan 2023 17:35:01 +0000

Video Friday is your weekly selection of awesome robotics videos, collected by your friends at IEEE Spectrum robotics. We also post a weekly calendar of upcoming robotics events for the next few months. Please send us your events for inclusion.

IEEE RO-MAN 2023: 28–31 August 2023, BUSAN, KOREA
RoboCup 2023: 4–10 July 2023, BORDEAUX, FRANCE
CLAWAR 2023: 2–4 October 2023, FLORIANOPOLIS, BRAZIL
RSS 2023: 10–14 July 2023, DAEGU, KOREA
ICRA 2023: 29 May–2 June 2023, LONDON
Enjoy today's videos!
Sometimes, watching a robot almost but not quite fail is way cooler than watching it succeed.
[ Boston Dynamics ]
Simulation-based reinforcement learning approaches are leading the next innovations in legged robot control. However, the resulting control policies are still not applicable on soft and deformable terrains, especially at high speed. To this end, we introduce a versatile and computationally efficient granular media model for reinforcement learning. We applied our techniques to the Raibo robot, a dynamic quadrupedal robot developed in-house. The trained networks demonstrated high-speed locomotion capabilities on deformable terrains.
[ Kaist ]
A lonely badminton player's best friend.
[ YouTube ]
Come along for the (autonomous) ride with Yorai Shaoul, and see what a day is like for a Ph.D. student at Carnegie Mellon University Robotics Institute.
[ AirLab ]
In this video we showcase a Husky-based robot that's preparing for its journey across the continent to live with a family of alpacas on Formant's farm in Denver, Colorado.
[ Clearpath ]
Arm prostheses are becoming smarter, more customized, and more versatile. We're closer to replicating everyday movements than ever before, but we're not there yet. Can you do better? Join teams to revolutionize prosthetics and build a world without barriers.
[ Cybathlon 2024 ]
RB-VOGUI is the robot developed for this success story and is mainly responsible for the navigation and collection of high-quality data, which is transferred in real time to the relevant personnel. After the implementation of the fleet of autonomous mobile robots, only one operator is needed to monitor the fleet from a control centre.
[ Robotnik ]
Bagging groceries isn't only a physical task: knowing how to order the items to prevent damage requires human-like intelligence. Also, bin packing.
[ Sanctuary AI ]
Seems like lidar is everywhere nowadays, but it started at NASA back in the 1980s.
[ NASA ]
This GRASP on Robotics talk is by Frank Dellaert at Georgia Tech: "Factor Graphs for Perception and Action."
Factor graphs have been very successful in providing a lingua franca in which to phrase robotics perception and navigation problems. In this talk I will revisit some of those successes, also discussed in depth in a recent review article. However, I will focus on our more recent work in the talk, centered on using factor graphs for action. I will discuss our efforts in motion planning, trajectory optimization, optimal control, and model-predictive control, highlighting SCATE, our recent work on collision avoidance for autonomous spacecraft.
[ UPenn ]


Match ID: 75 Score: 8.57 source: spectrum.ieee.org age: 6 days
qualifiers: 8.57 korea

Economics Drives Ray-Gun Resurgence
Sun, 04 Dec 2022 16:00:01 +0000

The technical challenge of missile defense has been compared with that of hitting a bullet with a bullet. Then there is the still tougher economic challenge of using an expensive interceptor to kill a cheaper target—like hitting a lead bullet with a golden one.
Maybe trouble and money could be saved by shooting down such targets with a laser. Once the system was designed, built, and paid for, the cost per shot would be low. Such considerations led planners at the Pentagon to seek a solution from Lockheed Martin, which has just delivered a 300-kilowatt laser to the U.S. Army. The new weapon combines the output of a large bundle of fiber lasers of varying frequencies to form a single beam of white light. This laser has been undergoing tests in the lab, and it should see its first field trials sometime in 2023. General Atomics, a military contractor in San Diego, is also developing a laser of this power for the Army based on what's known as the distributed-gain design, which has a single aperture.
---
Both systems offer the prospect of being inexpensive to use. The electric bill itself would range "from US $5 to $10," for a pulse lasting a few seconds, says Michael Perry, the vice president in charge of laser systems for General Atomics.
Why are we getting ray guns only now, more than a century after H.G. Wells imagined them in his sci-fi novel The War of the Worlds? Put it down partly to the rising demand for cheap antimissile defense, but it's mainly the result of technical advances in high-energy lasers.
The old standby for powerful lasers employed chemical reactions in flowing gas. That method was clumsy, heavy, and dangerous, and the laser itself became a flammable target for enemies to attack. The advantage was that these chemical lasers could be made immensely powerful, a far cry from the puny pulsed ruby lasers that wowed observers back in the 1960s by punching holes in razor blades (at power levels jocularly measured in "gillettes").
"With lasers, if you can see it, you can kill it." —Robert Afzal, Lockheed Martin
By 2014, fiber lasers had reached the point where they could be considered for weapons, and one 30-kW model was installed on the USS Ponce, where it demonstrated the ability to shoot down speedboats and small drones at relatively close range. The 300-kW fiber lasers being employed now in the two Army projects emit about 100 kW in optical power, enough to burn through much heftier targets (not to mention quite a few gillettes) at considerable distances.
"A laser of that class can be effective against a wide variety of targets, including cruise missiles, mortars, UAVs, and aircraft," says Perry. "But not reentry vehicles [launched by ballistic missiles]." Those are the warheads, and to ward them off, he says, you'd probably have to hit the rocket when it's still in the boost phase, which would mean placing your laser in orbit. Laser tech is still far from performing such a feat.
Even so, these futuristic weapons will no doubt find plenty of applications in today's world. Israel made news in April by field-testing an airborne antimissile laser called Iron Beam, a play on the name Iron Dome, the missile system it has used to down rockets fired from Gaza. The laser system, reportedly rated at about 100 kW, is still not in service and hasn't seen combat, but one day it may be able to replace some, if not all, of Iron Dome's missiles with photons. Other countries have similar capabilities, or say they do. In May, Russia said it had used a laser to incinerate a Ukrainian drone from 5 kilometers away, a claim that Ukraine's president, Volodymyr Zelenskyy, derided.
The good and bad of directed-energy weapons
A missile is destroyed by a low-power, 2013 version of Lockheed Martin's fiber laser www.youtube.com
Not all ray guns must be lasers, though. In March, Taiwan News reported that Chinese researchers had built a microwave weapon that in principle could be placed in orbit from where its 5-megawatt pulses could fry the electronic heart of an enemy satellite. But making such a machine in the lab is quite different from operating it in the field, not to mention in outer space, where supplying power and removing waste heat constitute major problems.
Because lasers performance falls off in bad weather, they can't be relied on by themselves to defend critically important targets. They must instead be paired with kinetic weapons—missiles or bullets—to create a layered defense system.
"With lasers, if you can see it, you can kill it; typically rain and snow are not big deterrents," says Robert Afzal, an expert on lasers at Lockheed Martin. "But a thundercloud—that's hard."
Afzal says that the higher up a laser is placed, the less interference it will face, but there is a trade-off. "With an airplane you have the least amount of resources—least volume, least weight—that is available to you. On a ship, you have a lot more resources available, but you're in the maritime atmosphere, which is pretty hazy, so you may need a lot more power to get to the target. And the Army is in between: It deals with closer threats, like rockets and mortars, and they need a deep magazine, because they deal with a lot more targets."
In every case, the point is to use expensive antimissile missiles only when you must. Israel opted to pursue laser weapons in part because its Iron Dome missiles cost so much more than the unguided, largely homemade rockets they defend against. Some of the military drones that Russia and Ukraine are now flying wouldn't break the budget of the better-heeled sort of hobbyist. And it would be a Pyrrhic victory indeed to shoot them from the sky with projectiles so costly that you went broke.
This article appears in the January 2023 print issue as "Economics Drives a Ray-Gun Resurgence ."
Top Tech 2023



Top Tech 2023: A Special Report

Preview exciting technical developments for the coming year.

Can This Company Dominate Green Hydrogen?

Fortescue will need more electricity-generating capacity than France.

Pathfinder 1 could herald a new era for zeppelins

A New Way to Speed Up Computing

Blue microLEDs bring optical fiber to the processor.

The Personal-Use eVTOL Is (Almost) Here

Opener's BlackFly is a pulp-fiction fever dream with wings.

Baidu Will Make an Autonomous EV

Its partnership with Geely aims at full self-driving mode.

China Builds New Breeder Reactors

The power plants could also make weapons-grade plutonium.




Economics Drives a Ray-Gun Resurgence

Lasers should be cheap enough to use against drones.

A Cryptocurrency for the Masses or a Universal ID?

What Worldcoin's killer app will be is not yet clear.

The company's Condor chip will boast more than 1,000 qubits.

Vagus-nerve stimulation promises to help treat autoimmune disorders.

New satellites can connect directly to your phone.

The E.U.'s first exascale supercomputer will be built in Germany.

A dozen more tech milestones to watch for in 2023.


Match ID: 76 Score: 5.00 source: spectrum.ieee.org age: 60 days
qualifiers: 2.86 russia, 2.14 energy

Business blogs, newsletters and emails: how to demonstrate knowledge and win new customers
Mon, 31 Oct 2022 10:28:22 GMT


For any service business, being able to promote commercial insight is vital. Here, the consultancy Intralink explains how it uses content marketing to bring its expertise to wider attention

From China to South Korea, some US and European businesses are looking to make significant investments and seek out commercial partnerships in Asia.

But with huge risks and rewards at stake, many are drawing on the knowledge and advice of business consultancies such as Intralink, which employs an army of experts on sectors from medical devices and semiconductors to renewable energy and agricultural technology.

Continue reading...
Match ID: 77 Score: 5.00 source: www.theguardian.com age: 94 days
qualifiers: 2.86 korea, 2.14 energy

Lasers Shot At Sky Can Guide Lightning
Mon, 16 Jan 2023 16:00:04 +0000

A powerful trillion-watt laser shot at the sky can generate lightning rods in the air that can guide lightning strikes to keep them from causing havoc, a new study finds.
To date, the most common and effective form of protection against lightning is the lightning rod invented by Benjamin Franklin in 1752. These pointed electrically conductive metal rods intercept lightning strikes and guide their electric current safely to the ground.
However, a key drawback of a conventional lightning rod is that the radius of its area of protection is roughly equal to its height. Since there are practical limits to how tall one can build a lightning rod, this means they may not prove useful at protecting large areas, including sensitive infrastructure such as airports, rocket launchpads and nuclear power plants, says study senior author Jean-Pierre Wolf, a physicist at the University of Geneva.
"This is the first demonstration that lightning can be controlled by a laser."
—Jean-Pierre Wolf, University of Geneva
Scientists first suggested using lasers to generate lightning rods in the air nearly 50 years ago. "The idea is to create a very long lightning rod with the laser," Wolf says.
In the new study, researchers conducted experiments during the summer of 2021 at the top of Mount Säntis, which at 2,502 meters above sea level, is the highest mountain in the Alpstein massif of northeastern Switzerland. The laser was activated every time storms were forecast between June and September, with air traffic closed over the area during these tests.
Wolf and his colleagues sought to protect a 124-meter transmitter tower equipped with a traditional lightning rod at the summit belonging to telecommunications provider Swisscom. This tower is struck by lightning about 100 times a year, and scientists had previously equipped it with multiple sensors to analyze these strikes.
Near the tower, the researchers installed a near-infrared laser the size of a large car. It fired pulses each packing about a half-joule of energy and a picosecond (trillionth of a second) long roughly a thousand times a second, with a peak power of a terawatt (trillion watts). (It also shot a visible green beam to help show the laser's path.)
"Imagine transporting a 10-ton laser to 2,500-meter altitude on a mountain with helicopters, making it run in very harsh conditions, tracking lightning in extreme weather like winds up to 200 kilometers per hour, heavy rain, hail, temperatures varying from -10 degrees to 20 degrees Celsius in the same day, and then, when it works, you get a massive lightning bolt some tens of meters next to you—and you're so happy," Wolf says.
The laser pulses can alter the refractive index of the air—the quality of a material that controls how quickly light travels within it. This can make the air behave like a series of lenses.
After crossing this lensing air, the intense, short laser pulses can rapidly ionize and heat air molecules, expelling them from the path of the beam at supersonic speeds. This leaves behind a channel of low-density air for roughly a millisecond. These "filaments" possess high electric conductivity and can thus serve as lightning rods, and can range up to 100 meters long. The researchers could adjust the laser to create filaments that appear up to a kilometer from the machine.
In experiments, the scientists created filaments above, but near, the tip of the tower's lightning rod. This essentially boosted the rod's height by at least 30 meters, extending its area of protection so that lightning would not strike parts of the tower otherwise outside the rod's shelter, says study lead author Aurélien Houard, a research scientist at the Superior National School of Advanced Techniques in Paris.
The laser operated for more than six hours during thunderstorms happening within three kilometers of the tower. The tower was hit by at least 16 lightning flashes, all of which streaked upward.
Four of these flashes occurred while the laser was operating. High-speed camera footage and radio and X-ray detectors showed the laser helped guide the course of these discharges. One of these guided strikes was recorded on camera and revealed it followed the laser path for nearly 60 meters.
During tests carried out on the summit of Mt. Säntis by Jean-Pierre Wolf and Aurélien Houard's team, the scientists noted that lightning discharges followed laser beams for several dozen meters before reaching the Swisscom telecommunications tower (in red and white).Xavier Ravinet/UNIGE

"This is the first demonstration that lightning can be controlled by a laser," Wolf says.

Although lab experiments had suggested that lasers could help guide lightning strikes, previous experiments failed to do so in the field over the past 20 or so years. Wolf, Houard and their colleagues suggest their new work may have succeeded because of the pulse rate of their laser was hundreds of times greater than prior attempts. The more pulses are used, the greater the chance one might successfully intercept all of the activity leading up to a lightning flash. In addition, higher pulse rates are likely better at keeping filaments electrically conductive, they added.

Wolf noted their work is not geoengineering research. "We are not modifying the climate," he says. "We deflect lightning to protect areas."

In the long term, the scientists would like to use lasers to extend lightning rods by 500 meters. In addition, they would likely to run experiments at sites such as airports and rocket launchpads, Wolf notes.

The researchers detailed their findings 16 January in the journal Nature Photonics.


Match ID: 78 Score: 3.57 source: spectrum.ieee.org age: 17 days
qualifiers: 2.14 energy, 1.43 nuclear

Top Tech 2023: A Special Report
Sat, 31 Dec 2022 16:00:02 +0000

Each January, the editors of IEEE Spectrum offer up some predictions about technical developments we expect to be in the news over the coming year. You'll find a couple dozen of those described in the following special report. Of course, the number of things we could have written about is far higher, so we had to be selective in picking which projects to feature. And we're not ashamed to admit, gee-whiz appeal often shaped our choices.
---
For example, this year's survey includes an odd pair of new aircraft that will be taking to the skies. One, whose design was inspired by the giant airships of years past, is longer than a football field; the other, a futuristic single-seat vertical-takeoff craft powered by electricity, is about the length of a small car.
While some of the other stories might not light up your imagination as much, they highlight important technical issues the world faces—like the challenges of shifting from fossil fuels to a hydrogen-based energy economy or the threat that new plutonium breeder reactors in China might accelerate the proliferation of nuclear weapons. So whether you prefer reading about topics that are heavy or light (even lighter than air), you should find something here to get you warmed up for 2023.
This article appears in the January 2023 print issue.
Top Tech 2023



Top Tech 2023: A Special Report

Preview exciting technical developments for the coming year.

Can This Company Dominate Green Hydrogen?

Fortescue will need more electricity-generating capacity than France.

Pathfinder 1 could herald a new era for zeppelins

A New Way to Speed Up Computing

Blue microLEDs bring optical fiber to the processor.

The Personal-Use eVTOL Is (Almost) Here

Opener's BlackFly is a pulp-fiction fever dream with wings.

Baidu Will Make an Autonomous EV

Its partnership with Geely aims at full self-driving mode.

China Builds New Breeder Reactors

The power plants could also make weapons-grade plutonium.




Economics Drives a Ray-Gun Resurgence

Lasers should be cheap enough to use against drones.

A Cryptocurrency for the Masses or a Universal ID?

What Worldcoin's killer app will be is not yet clear.

The company's Condor chip will boast more than 1,000 qubits.

Vagus-nerve stimulation promises to help treat autoimmune disorders.

New satellites can connect directly to your phone.

The E.U.'s first exascale supercomputer will be built in Germany.

A dozen more tech milestones to watch for in 2023.


Match ID: 79 Score: 3.57 source: spectrum.ieee.org age: 33 days
qualifiers: 2.14 energy, 1.43 nuclear

MOXIE Shows How to Make Oxygen on Mars
Thu, 08 Sep 2022 15:27:59 +0000





Planning for the return journey is an integral part of the preparations for a crewed Mars mission. Astronauts will require a total mass of about 50 tonnes of rocket propellent for the ascent vehicle that will lift them off the planet's surface, including 31 tonnes of oxygen approximately. The less popular option is for crewed missions to carry the required oxygen themselves. But scientists are optimistic that it could instead be produced from the carbon dioxide–rich Martian atmosphere itself, using a system called MOXIE.

The Mars Oxygen ISRU (In-Situ Resource Utilization) Experiment is an 18-kilogram unit housed within the Perseverance rover on Mars. The unit is "the size of a toaster," adds Jeffrey Hoffman, professor of aerospace engineering at MIT. Its job is to electrochemically break down carbon dioxide collected from the Martian atmosphere into oxygen and carbon monoxide. It also tests the purity of the oxygen.

Between February 2021, when it arrived on Mars aboard the Perseverance, and the end of the year, MOXIE has had several successful test runs. According to a review of the system by Hoffman and colleagues, published in Science Advances, it has demonstrated its ability to produce oxygen during both night and day, when temperatures can vary by over 100 ºC. The generation and purity rates of oxygen also meet requirements to produce rocket propellent and for breathing. The authors assert that a scaled-up version of MOXIE could produce the required oxygen for lift-off as well as for the astronauts to breathe.

Next question: How to power any oxygen-producing factories that NASA can land on Mars? Perhaps via NASA's Kilopower fission reactors?

MOXIE is a first step toward a much larger and more complex system to support the human exploration of Mars. The researchers estimate a required generation rate of 2 to 3 kilograms per hour, compared with the current MOXIE rate of 6 to 8 grams per hour, to produce enough oxygen for lift-off for a crew arriving 26 months later. "So we're talking about a system that's a couple of hundred times bigger than MOXIE," Hoffman says.

They calculate this rate accounting for eight months to get to Mars, followed by some time to set up the system. "We figure you'd probably have maybe 14 months to make all the oxygen." Further, he says, the produced oxygen would have to be liquefied to be used a rocket propellant, something the current version of MOXIE doesn't do.

MOXIE also currently faces several design constraints because, says Hoffman, a former astronaut, "our only ride to Mars was inside the Perseverance rover." This limited the amount of power available to operate the unit, the amount of heat they could produce, the volume and the mass.

"MOXIE does not work nearly as efficiently as a stand-alone system that was specifically designed would," says Hoffman. Most of the time, it's turned off. "Every time we want to make oxygen, we have to heat it up to 800 ºC, so most of the energy goes into heating it up and running the compressor, whereas in a well-designed stand-alone system, most of the energy will go into the actual electrolysis, into actually producing the oxygen."

However, there are still many kinks to iron out for the scaling-up process. To begin with, any oxygen-producing system will need lots of power. Hoffman thinks nuclear power is the most likely option, maybe NASA's Kilopower fission reactors. The setup and the cabling would certainly be challenging, he says. "You're going to have to launch to all of these nuclear reactors, and of course, they're not going to be in exactly the same place as the [other] units," he says. "So, robotically, you're going to have to connect to the electrical cables to bring power to the oxygen-producing unit."

Then there is the solid oxide electrolysis units, which Hoffman points out are carefully machined systems. Fortunately, the company that makes them, OxEon, has already designed, built, and tested a full-scale unit, a hundred times bigger than the one on MOXIE. "Several of those units would be required to produce oxygen at the quantities that we need," Hoffman says.

He also adds that at present, there is no redundancy built into MOXIE. If any part fails, the whole system dies. "If you're counting on a system to produce oxygen for rocket propellant and for breathing, you need very high reliability, which means you're going to need quite a few redundant units."

Moreover, the system has to be pretty much autonomous, Hoffman says. "It has to be able to monitor itself, run itself." For testing purposes, every time MOXIE is powered up, there is plenty of time to plan. A full-scale MOXIE system, though, would have to run continuously, and for that it has to be able to adjust automatically to changes in the Mars atmosphere, which can vary by a factor of two over a year, and between nighttime and daytime temperature differences.


Match ID: 80 Score: 3.57 source: spectrum.ieee.org age: 147 days
qualifiers: 2.14 energy, 1.43 nuclear

Pentagon Aims to Demo a Nuclear Spacecraft Within 5 Years
Thu, 09 Jun 2022 16:44:41 +0000





In the latest push for nuclear power in space, the Pentagon's Defense Innovation Unit (DIU) awarded a contract in May to Seattle-based Ultra Safe Nuclear to advance its nuclear power and propulsion concepts. The company is making a soccer ball–size radioisotope battery it calls EmberCore. The DIU's goal is to launch the technology into space for demonstration in 2027.

Ultra Safe Nuclear's system is intended to be lightweight, scalable, and usable as both a propulsion source and a power source. It will be specifically designed to give small-to-medium-size military spacecraft the ability to maneuver nimbly in the space between Earth orbit and the moon. The DIU effort is part of the U.S. military's recently announced plans to develop a surveillance network in cislunar space.

Besides speedy space maneuvers, the DIU wants to power sensors and communication systems without having to worry about solar panels pointing in the right direction or batteries having enough charge to work at night, says Adam Schilffarth, director of strategy at Ultra Safe Nuclear. "Right now, if you are trying to take radar imagery in Ukraine through cloudy skies," he says, "current platforms can only take a very short image because they draw so much power."

Radioisotope power sources are well suited for small, uncrewed spacecraft, adds Christopher Morrison, who is leading EmberCore's development. Such sources rely on the radioactive decay of an element that produces energy, as opposed to nuclear fission, which involves splitting atomic nuclei in a controlled chain reaction to release energy. Heat produced by radioactive decay is converted into electricity using thermoelectric devices.

Radioisotopes have provided heat and electricity for spacecraft since 1961. The Curiosity and Perseverance rovers on Mars, and deep-space missions including Cassini, New Horizons, and Voyager all use radioisotope batteries that rely on the decay of plutonium-238, which is nonfissile—unlike plutonium-239, which is used in weapons and power reactors.

For EmberCore, Ultra Safe Nuclear has instead turned to medical isotopes such as cobalt-60 that are easier and cheaper to produce. The materials start out inert, and have to be charged with neutrons to become radioactive. The company encapsulates the material in a proprietary ceramic for safety.

Cobalt-60 has a half-life of five years (compared to plutonium-238's 90 years), which is enough for the cislunar missions that the DOD and NASA are looking at, Morrison says. He says that EmberCore should be able to provide 10 times as much power as a plutonium-238 system, providing over 1 million kilowatt-hours of energy using just a few pounds of fuel. "This is a technology that is in many ways commercially viable and potentially more scalable than plutonium-238," he says.

One downside of the medical isotopes is that they can produce high-energy X-rays in addition to heat. So Ultra Safe Nuclear wraps the fuel with a radiation-absorbing metal shield. But in the future, the EmberCore system could be designed for scientists to use the X-rays for experiments. "They buy this heater and get an X-ray source for free," says Schilffarth. "We've talked with scientists who right now have to haul pieces of lunar or Martian regolith up to their sensor because the X-ray source is so weak. Now we're talking about a spotlight that could shine down to do science from a distance."

Ultra Safe Nuclear's contract is one of two awarded by the DIU—which aims to speed up the deployment of commercial technology through military use—to develop nuclear power and propulsion for spacecraft. The other contract was awarded to Avalanche Energy, which is making a lunchbox-size fusion device it calls an Orbitron. The device will use electrostatic fields to trap high-speed ions in slowly changing orbits around a negatively charged cathode. Collisions between the ions can result in fusion reactions that produce energetic particles.

Both companies will use nuclear energy to power high-efficiency electric propulsion systems. Electric propulsion technologies such as ion thrusters, which use electromagnetic fields to accelerate ions and generate thrust, are more efficient than chemical rockets, which burn fuel. Solar panels typically power the ion thrusters that satellites use today to change their position and orientation. Schilffarth says that the higher power from EmberCore should give a greater velocity change of 10 kilometers per second in orbit than today's electric propulsion systems.

Ultra Safe Nuclear is also one of three companies developing nuclear fission thermal propulsion systems for NASA and the Department of Energy. Meanwhile, the Defense Advanced Research Projects Agency (DARPA) is seeking companies to develop a fission-based nuclear thermal rocket engine, with demonstrations expected in 2026.

This article appears in the August 2022 print issue as "Spacecraft to Run on Radioactive Decay."


Match ID: 81 Score: 3.57 source: spectrum.ieee.org age: 238 days
qualifiers: 2.14 energy, 1.43 nuclear

Outside the Box: The Trump administration wants to discourage your 401(k) from including ESG investment options
Tue, 08 Sep 2020 22:11:24 GMT
Two proposed rules imply that investment managers promote social goals over sound investment analysis — but that's not what actually happens.
Match ID: 82 Score: 3.57 source: www.marketwatch.com age: 877 days
qualifiers: 3.57 trump

ISS Daily Summary Report – 1/25/2023
Wed, 25 Jan 2023 16:00:08 +0000
Payloads: PK-4: The PK-4 HD was packed for return and two new hard drives were inserted. The chamber gas insert valve was switched from Neon to Argon. PK-4 is a scientific collaboration between ESA and the Russian Federal Space Agency (Roscosmos), performing research in the field of Complex Plasmas: low temperature gaseous mixtures composed of …
Match ID: 83 Score: 2.86 source: blogs.nasa.gov age: 8 days
qualifiers: 2.86 russia

US Cyber Command Operations During the 2022 Midterm Elections
2023-01-25T12:00:28Z


The head of both US Cyber Command and the NSA, Gen. Paul Nakasone, broadly discussed that first organization's offensive cyber operations during the runup to the 2022 midterm elections. He didn't name names, of course:
We did conduct operations persistently to make sure that our foreign adversaries couldn't utilize infrastructure to impact us," said Nakasone. "We understood how foreign adversaries utilize infrastructure throughout the world. We had that mapped pretty well. And we wanted to make sure that we took it down at key times."

Nakasone noted that Cybercom's national mission force, aided by NSA, followed a "campaign plan" to deprive the hackers of their tools and networks. "Rest assured," he said. "We were doing operations well before the midterms began, and we were doing operations likely on the day of the midterms." And they continued until the elections were certified, he said...

Match ID: 84 Score: 2.86 source: www.schneier.com age: 8 days
qualifiers: 2.86 russia

ISS Daily Summary Report – 1/24/2023
Tue, 24 Jan 2023 16:00:59 +0000
Payloads: PK-4: A crewmember caught clouds of particles inside the PK-4 chamber using the PK-4 software on the Columbus Module Laptop 1 as part of campaign 15 experiment operations. PK-4 is a scientific collaboration between ESA and the Russian Federal Space Agency (Roscosmos), performing research in the field of Complex Plasmas: low temperature gaseous mixtures …
Match ID: 85 Score: 2.86 source: blogs.nasa.gov age: 9 days
qualifiers: 2.86 russia

The Unrelenting Menace of the LockBit Ransomware Gang
Tue, 24 Jan 2023 12:00:00 +0000
The notorious Russian-speaking cybercriminals grew successful by keeping a low profile. But now they have a target on their backs.
Match ID: 86 Score: 2.86 source: www.wired.com age: 9 days
qualifiers: 2.86 russia

ISS Daily Summary Report – 1/23/2023
Mon, 23 Jan 2023 16:00:22 +0000
Payloads: PK-4: A crewmember caught clouds of particles inside the PK-4 chamber using the PK-4 software on the Columbus Module Laptop 1 as part of campaign 15 experiment operations. PK-4 is a scientific collaboration between ESA and the Russian Federal Space Agency (Roscosmos), performing research in the field of Complex Plasmas: low temperature gaseous mixtures …
Match ID: 87 Score: 2.86 source: blogs.nasa.gov age: 10 days
qualifiers: 2.86 russia

Hacktivism Is a Risky Career Path
Mon, 23 Jan 2023 12:00:00 +0000
The IT Army of Ukraine saw a huge influx of first-time hackers. But what happens to them after the war?
Match ID: 88 Score: 2.86 source: www.wired.com age: 10 days
qualifiers: 2.86 russia

Video Friday: Drones in Trees
Fri, 20 Jan 2023 17:48:20 +0000

Video Friday is your weekly selection of awesome robotics videos, collected by your friends at IEEE Spectrum robotics. We also post a weekly calendar of upcoming robotics events for the next few months. Please send us your events for inclusion.

IEEE RO-MAN 2023: 28–31 August 2023, BUSAN, KOREA
RoboCup 2023: 4–10 July 2023, BORDEAUX, FRANCE
CLAWAR 2023: 2–4 October 2023, FLORIANOPOLIS, BRAZIL
RSS 2023: 10–14 July 2023, DAEGU, KOREA
ICRA 2023: 29 May–2 June 2023, LONDON
Enjoy today's videos!
With the historic Kunming-Montreal Agreement of 18 December 2022, more than 200 countries agreed to halt and reverse biodiversity loss. But becoming nature-positive is an ambitious goal, also held back by the lack of efficient and accurate tools to capture snapshots of global biodiversity. This is a task where robots, in combination with environmental DNA (eDNA) technologies, can make a difference.

Our recent findings show a new way to sample surface eDNA with a drone, which could be helpful in monitoring biodiversity in terrestrial ecosystems. The eDrone can land on branches and collect eDNA from the bark using a sticky surface. The eDrone collected surface eDNA from the bark of seven different trees, and by sequencing the collected eDNA we were able to identify 21 taxa, including insects, mammals, and birds.
[ ETH Zurich ]
Thanks, Stefano!
How can we bring limbed robots into real-world environments to complete challenging tasks? Dr. Dimitrios Kanoulas and the team at UCL Computer Science's Robot Perception and Learning Lab are exploring how we can use autonomous and semi-autonomous robots to work in environments that humans cannot.
[ RPL UCL ]
Thanks, Dimitrios!
Bidirectional design, four-wheel steering, and a compact length give our robotaxi unique agility and freedom of movement in dense urban environments—or in games of tic-tac-toe. May the best robot win.
Okay, but how did they not end this video with one of the cars drawing a "Z" off to the left side of the middle row?
[ Zoox ]
Thanks, Whitney!
DEEP Robotics wishes y'all happy, good health in the year of the rabbit!
Binkies!
[ Deep Robotics ]
This work presents a safety-critical locomotion-control framework for quadrupedal robots. Our goal is to enable quadrupedal robots to safely navigate in cluttered environments.
[ Hybrid Robotics ]
At 360.50 kilometers per hour, this is the world speed record for a quadrotor.
[ Quad Star Drones ] via [ Gizmodo ]
When it rains, it pours—and we're designing the Waymo Driver to handle it. See how shower tests, thermal chambers, and rugged tracks at our closed-course facilities ensure our system can navigate safely, no matter the forecast.
[ Waymo ]
You know what's easier than picking blueberries? Picking greenberries, which are much less squishy.
[ Sanctuary AI ]
The Official Wrap-Up of ABU ROBOCON 2022 New Delhi, India.
[ ROBOCON ]


Match ID: 89 Score: 2.86 source: spectrum.ieee.org age: 13 days
qualifiers: 2.86 korea

Welcome to the Era of Internet Blackouts
Fri, 20 Jan 2023 14:00:00 +0000
New research from Cloudflare shows that connectivity disruptions are becoming a problem around the globe, pointing toward a troubling new normal.
Match ID: 90 Score: 2.86 source: www.wired.com age: 13 days
qualifiers: 2.86 russia

Russian Ransomware Gang Attack Destabilizes UK Royal Mail
Sat, 14 Jan 2023 14:00:00 +0000
Plus: Joe Biden's classified-documents scandal, the end of security support for Windows 7, and more.
Match ID: 91 Score: 2.86 source: www.wired.com age: 19 days
qualifiers: 2.86 russia

NASA's Artemis I Revives the Moonshot
Sun, 28 Aug 2022 13:00:00 +0000








Update 5 Sept.: For now, NASA's giant Artemis I remains on the ground after two launch attempts scrubbed by a hydrogen leak and a balky engine sensor. Mission managers say Artemis will fly when everything's ready—but haven't yet specified whether that might be in late September or in mid-October.

"When you look at the rocket, it looks almost retro," said Bill Nelson, the administrator of NASA. "Looks like we're looking back toward the Saturn V. But it's a totally different, new, highly sophisticated—more sophisticated—rocket, and spacecraft."

Artemis, powered by the Space Launch System rocket, is America's first attempt to send astronauts to the moon since Apollo 17 in 1972, and technology has taken giant leaps since then. On Artemis I, the first test flight, mission managers say they are taking the SLS, with its uncrewed Orion spacecraft up top, and "stressing it beyond what it is designed for"—the better to ensure safe flights when astronauts make their first landings, currently targeted to begin with Artemis III in 2025.

But Nelson is right: The rocket is retro in many ways, borrowing heavily from the space shuttles America flew for 30 years, and from the Apollo-Saturn V.

Much of Artemis's hardware is refurbished: Its four main engines, and parts of its two strap-on boosters, all flew before on shuttle missions. The rocket's apricot color comes from spray-on insulation much like the foam on the shuttle's external tank. And the large maneuvering engine in Orion's service module is actually 40 years old—used on 19 space shuttle flights between 1984 and 1992.

"I have a name for missions that use too much new technology—failures."
—John Casani, NASA

Perhaps more important, the project inherits basic engineering from half a century of spaceflight. Just look at Orion's crew capsule—a truncated cone, somewhat larger than the Apollo Command Module but conceptually very similar.

Old, of course, does not mean bad. NASA says there is no need to reinvent things engineers got right the first time.

"There are certain fundamental aspects of deep-space exploration that are really independent of money," says Jim Geffre, Orion vehicle-integration manager at the Johnson Space Center in Houston. "The laws of physics haven't changed since the 1960s. And capsule shapes happen to be really good for coming back into the atmosphere at Mach 32."

Roger Launius, who served as NASA's chief historian from 1990 to 2002 and as a curator at the Smithsonian Institution from then until 2017, tells of a conversation he had with John Casani, a veteran NASA engineer who managed the Voyager, Galileo, and Cassini probes to the outer planets.

"I have a name for missions that use too much new technology," he recalls Casani saying. "Failures."

The Artemis I flight is slated for about six weeks. (Apollo 11 lasted eight days.) The ship roughly follows Apollo's path to the moon's vicinity, but then puts itself in what NASA calls a distant retrograde orbit. It swoops within 110 kilometers of the lunar surface for a gravity assist, then heads 64,000 km out—taking more than a month but using less fuel than it would in closer orbits. Finally, it comes home, reentering the Earth's atmosphere at 11 km per second, slowing itself with a heatshield and parachutes, and splashing down in the Pacific not far from San Diego.

If all four, quadruply redundant flight computer modules fail, there is a fifth, entirely separate computer onboard, running different code to get the spacecraft home.

"That extra time in space," says Geffre, "allows us to operate the systems, give more time in deep space, and all those things that stress it, like radiation and micrometeoroids, thermal environments."

There are, of course, newer technologies on board. Orion is controlled by two vehicle-management computers, each composed of two flight computer modules (FCMs) to handle guidance, navigation, propulsion, communications, and other systems. The flight control system, Geffre points out, is quad-redundant; if at any point one of the four FCMs disagrees with the others, it will take itself offline and, in a 22-second process, reset itself to make sure its outputs are consistent with the others'. If all four FCMs fail, there is a fifth, entirely separate computer running different code to get the spacecraft home.

Guidance and navigation, too, have advanced since the sextant used on Apollo. Orion uses a star tracker to determine its attitude, imaging stars and comparing them to an onboard database. And an optical navigation camera shoots Earth and the moon so that guidance software can determine their distance and position and keep the spacecraft on course. NASA says it's there as backup, able to get Orion to a safe splashdown even if all communication with Earth has been lost.

But even those systems aren't entirely new. Geffre points out that the guidance system's architecture is derived from the Boeing 787. Computing power in deep space is limited by cosmic radiation, which can corrupt the output of microprocessors beyond the protection of Earth's atmosphere and magnetic field.

Beyond that is the inevitable issue of cost. Artemis is a giant project, years behind schedule, started long before NASA began to buy other launches from companies like SpaceX and Rocket Lab. NASA's inspector general, Paul Martin, testified to Congress in March that the first four Artemis missions would cost US $4.1 billion each—"a price tag that strikes us as unsustainable."

Launius, for one, rejects the argument that government is inherently wasteful. "Yes, NASA's had problems in managing programs in the past. Who hasn't?" he says. He points out that Blue Origin and SpaceX have had plenty of setbacks of their own—they're just not obliged to be public about them. "I could go on and on. It's not a government thing per se and it's not a NASA thing per se."

So why return to the moon with—please forgive the pun—such a retro rocket? Partly, say those who watch Artemis closely, because it's become too big to fail, with so much American money and brainpower invested in it. Partly because it turns NASA's astronauts outward again, exploring instead of maintaining a space station. Partly because new perspectives could come of it. And partly because China and Russia have ambitions in space that threaten America's.

"Apollo was a demonstration of technological verisimilitude—to the whole world," says Launius. "And the whole world knew then, as they know today, that the future belongs to the civilization that can master science and technology."

Update 7 Sept.: Artemis I has been on launchpad 39B, not 39A as previously reported, at Kennedy Space Center.



Match ID: 92 Score: 2.86 source: spectrum.ieee.org age: 158 days
qualifiers: 2.86 russia

Powering Offshore Wind Farms With Numerical Modeling of Subsea Cables
Wed, 25 Jan 2023 13:00:03 +0000

This sponsored article is brought to you by COMSOL.
"Laws, Whitehouse received five minutes signal. Coil signals too weak to relay. Try drive slow and regular. I have put intermediate pulley. Reply by coils."
Sound familiar? The message above was sent through the first transatlantic telegraph cable between Newfoundland and Ireland, way back in 1858. ("Whitehouse" refers to the chief electrician of the Atlantic Telegraph Company at the time, Wildman Whitehouse.) Fast forward to 2014: The bottom of the ocean is home to nearly 300 communications cables, connecting countries and providing internet communications around the world. Fast forward again: As of 2021, there are an estimated 1.3 million km of submarine cables (Figure 1) in service, ranging from a short 131 km cable between Ireland and the U.K. to the 20,000 km cable that connects Asia with North America and South America. We know what the world of submarine cables looks like today, but what about the future?
Moving Wind Power Offshore
The offshore wind (OFW) industry is one of the most rapidly advancing sources of power around the world. It makes sense: Wind is stronger and more consistent over the open ocean than it is on land. Some wind farms are capable of powering 500,000 homes or more. Currently, Europe leads the market, making up almost 80 percent of OFW capacity. However, the worldwide demand for energy is expected to increase by 20 percent in 10 years, with a large majority of that demand supplied by sustainable energy sources like wind power.
Offshore wind farms (Figure 2) are made up of networks of turbines. These networks include cables that connect wind farms to the shore and supply electricity to our power grid infrastructure (Figure 3). Many OFW farms are made up of grounded structures, like monopiles and other types of bottom-fixed wind turbines. The foundations for these structures are expensive to construct and difficult to install in deep sea environments, as the cables have to be buried in the seafloor. Installation and maintenance is easier to accomplish in shallow waters.
Wind turbines for offshore wind farms are starting to be built further out into the ocean. This creates a new need for well-designed subsea cables that can reach longer distances, survive in deeper waters, and better connect our world with sustainable power.
The future of offshore wind lies in wind farms that float on ballasts and moorings, with the cables laid directly on the seafloor. Floating wind farms are a great solution when wind farms situated just off the coast grow crowded. They can also take advantage of the bigger and more powerful winds that occur further out to sea. Floating wind farms are expected to grow more popular over the next decade. This is an especially attractive option for areas like the Pacific Coast of the United States and the Mediterranean, where the shores are deeper, as opposed to the shallow waters of the Atlantic Coast of the U.S., U.K., and Norway. One important requirement of floating OFW farms is the installation of dynamic, high-capacity submarine cables that are able to effectively harness and deliver the generated electricity to our shores.
Design Factors for Resilient Subsea Cables
Ever experienced slower than usual internet? Failure of a subsea cable may be to blame. Cable failures of this kind are a common — and expensive — occurrence, whether from the damage of mechanical stress and strain caused by bedrock, fishing trawlers, anchors, and problems with the cable design itself. As the offshore wind industry continues to grow, our need to develop power cables that can safely and efficiently connect these farms to our power grid grows as well.
Before fixing or installing a submarine cable, which can cost billions of dollars, cable designers have to ensure that designs will perform as intended in undersea conditions. Today, this is typically done with the help of computational electromagnetics modeling. To validate cable simulation results, international standards are used, but these standards have not been able to keep up with recent advancements in computational power and the simulation software's growing capabilities. Hellenic Cables, including its subsidiary FULGOR, use the finite element method (FEM) to analyze their cable designs and compare them to experimental measurements, often getting better results than what the international standards can offer.
Updated Methodology for Calculating Cable Losses
The International Electrotechnical Commission (IEC) provides standards for electrical cables, including Standard 60287 1-1 for calculating cable losses and current ratings. One problem with the formulation used in Standard 60287 is that it overestimates cable losses — especially the losses in the armor of three-core (3C) submarine cables. Cable designers are forced to adopt a new methodology for performing these analyses, and the team at Hellenic Cables recognizes this. "With a more accurate and realistic model, significant optimization margins are expected," says Dimitrios Chatzipetros, team leader of the Numerical Analysis group at Hellenic Cables. The new methodology will enable engineers to reduce cable cross sections, thereby reducing their costs, which is the paramount goal for cable manufacturing.
An electric cable is a complex device to model. The geometric structure consists of three main power cores that are helically twisted with a particular lay length, and hundreds of additional wires — screen or armor wires — that are twisted with a second or third lay length. This makes it difficult to generate the mesh and solve for the electromagnetic fields. "This is a tedious 3D problem with challenging material properties, because some of the elements are ferromagnetic," says Andreas Chrysochos, associate principal engineer in the R&D department of Hellenic Cables.
In recent years, FEM has made a giant leap when it comes to cable analysis. The Hellenic Cables team first used FEM to model a full cable section of around 30 to 40 meters in length. This turned out to be a huge numerical challenge that can only realistically be solved on a supercomputer. By switching to periodic models with a periodic length equal to the cable's cross pitch, the team reduced the problem from 40 meters down to 2–4 meters. Then they introduced short-twisted periodicity, which reduces the periodic length of the model from meters to centimeters, making it much lighter to solve. "The progress was tremendous," says Chrysochos. (Figure 4)
Although the improvements that FEM brings to cable analysis are great, Hellenic Cables still needs to convince its clients that their validated results are more realistic than those provided by the current IEC standard. Clients are often already aware of the fact that IEC 60287 overestimates cable losses, but results visualization and comparison to actual measurements can build confidence in project stakeholders. (Figure 5)
Finite Element Modeling of Cable Systems
Electromagnetic interference (EMI) presents several challenges when it comes to designing cable systems — especially the capacitive and inductive couplings between cable conductors and sheaths. For one, when calculating current ratings, engineers need to account for power losses in the cable sheaths during normal operation. In addition, the overvoltages on cable sheaths need to be within acceptable limits to meet typical health and safety standards.
As Chrysochos et al. discuss in "Capacitive and Inductive Coupling in Cable Systems – Comparative Study between Calculation Methods" (Ref. 3), there are three main approaches when it comes to calculating these capacitive and inductive couplings. The first is the complex impedance method (CIM), which calculates the cable system's currents and voltages while neglecting its capacitive currents. This method also assumes that the earth return path is represented by an equivalent conductor. Another common method is electromagnetic transients program (EMT) software, which can be used to analyze electromagnetic transients in power systems using both time- and frequency-domain models.
The third method, FEM, is the foundation of the COMSOL Multiphysics software. The Hellenic Cables team used COMSOL Multiphysics and the add-on AC/DC Module to compute the electric fields, currents, and potential distribution in conducting media. "The AC/DC Module and solvers behind it are very robust and efficient for these types of problems," says Chrysochos.
The Hellenic Cables team compared the three methods — CIM, EMT software, and FEM (with COMSOL Multiphysics) — when analyzing an underground cable system with an 87/150 kV nominal voltage and 1000 mm2 cross section (Figure 6). They modeled the magnetic field and induced current density distributions in and around the cable system's conductors, accounting for the bonding type with an external electrical circuit. The results between all three methods show good agreement for the cable system for three different configurations: solid bonding, single-point bonding, and cross bonding (Figure 7). This demonstrates that FEM can be applied to all types of cable configurations and installations when taking into account both capacitive and inductive coupling.
The Hellenic Cables team also used FEM to study thermal effects in subsea cables, such as HVAC submarine cables for offshore wind farms, as described in "Review of the Accuracy of Single Core Equivalent Thermal Model for Offshore Wind Farm Cables" (Ref. 4). The current IEC Standard 60287 1-1 includes a thermal model, and the team used FEM to identify its weak spots and improve its accuracy. First, they validated the current IEC model with finite element analysis. They found that the current standards do not account for the thermal impact of the cable system's metallic screen materials, which means that the temperature can be underestimated by up to 8°C. Deriving analytical, correcting formulas based on several FEM models, the team reduced this discrepancy to 1°C! Their analysis also highlights significant discrepancies between the standard and the FEM model, especially when the corresponding sheath thickness is small, the sheath thermal conductivity is high, and the power core is large. This issue is particularly important for OFW projects, as the cables involved are expected to grow larger and larger.
Further Research into Cable Designs
In addition to studying inductive and capacitive coupling and thermal effects, the Hellenic Cables team evaluated other aspects of cable system designs, including losses, thermal resistance of surrounding soil, and grounding resistance, using FEM and COMSOL Multiphysics. "In general, COMSOL Multiphysics is much more user friendly and efficient, such as when introducing temperature-dependent losses in the cable, or when presenting semi-infinite soil and infinite element domains. We found several ways to verify what we already know about cables, their thermal performance, and loss calculation," says Chatzipetros.
Losses
The conductor size of a subsea or terrestrial cable affects the cost of the cable system. This is often a crucial aspect of an offshore wind farm project. To optimize the conductor size, designers need to be able to accurately determine the cable's losses. To do so, they first turned to temperature. Currents induced in a cable's magnetic sheaths yield extra losses, which contribute to the temperature rise of the conductor.
When calculating cable losses, the current IEC standard does not consider proximity effects in sheath losses. If cable cores are in close proximity (say, for a wind farm 3C cable), the accuracy of the loss calculation is reduced. Using FEM, the Hellenic Cables team was able to study how conductor proximity effects influence losses generated in sheaths in submarine cables with lead-sheathed cores and a nonmagnetic armor. They then compared the IEC standard with the results from the finite element analysis, which showed better agreement with measured values from an experimental setup (Figure 8). This research was discussed in the paper "Induced Losses in Non-Magnetically Armoured HVAC Windfarm Export Cables" (Ref. 5).
Thermal Resistance of Soil
Different soil types have different thermal insulating characteristics, which can severely limit the amount of heat dissipated from the cable, thereby reducing its current-carrying capacity. This means that larger conductor sizes are needed to transmit the same amount of power in areas with more thermally adverse soil, causing the cable's cost to increase.
In the paper "Rigorous calculation of external thermal resistance in non-uniform soils" (Ref. 6), the Hellenic Cables team used FEM to calculate the effective soil thermal resistance for different cable types and cable installation scenarios (Figure 9). First, they solved for the heat transfer problem under steady-state conditions with arbitrary temperatures at the cable and soil surfaces. They then evaluated the effective thermal resistance based on the heat dissipated by the cable surface into the surrounding soil.
Simulations were performed for two types of cables: a typical SL-type submarine cable with 87/150 kV, a 1000 mm2 cross section, and copper conductors, as well as a typical terrestrial cable with 87/150 kV, a 1200 mm2 cross section, and aluminum conductors. The team analyzed three different cable installation scenarios (Figure 10).
The first scenario is when a cable is installed beneath a horizontal layer, such as when sand waves are expected to gradually add to the seafloor's initial level after installation. The second is when a cable is installed within a horizontal layer, which occurs when the installation takes place in a region with horizontal directional drilling (HDD). The third scenario is when a cable is installed within a backfilled trench, typical for regions with unfavorable thermal behavior, in order to reduce the impact of the soil on the temperature rise of the cable. The numerical modeling results prove that FEM can be applied to any material or shape of multilayer or backfilled soil, and that the method is compatible with the current rating methodology in IEC Standard 60287.
Grounding Resistance
The evaluation of grounding resistance is important to ensure the integrity and secure operation of cable sheath voltage limiters (SVLs) when subject to earth potential rise (EPR). In order to calculate grounding resistance, engineers need to know the soil resistivity for the problem at hand and have a robust calculation method, like FEM.
The Hellenic Cables team used FEM to analyze soil resistivity for two sites: one in northern Germany and one in southern Greece. As described in the paper "Evaluation of Grounding Resistance and Its Effect on Underground Cable Systems" (Ref. 7), they found that the apparent resistivity of the soil is a monotonic function of distance, and that a two-layer soil model is sufficient for their modeling problem (Figure 11). After finding the resistivity, the team calculated the grounding resistance for a single-rod scenario (as a means of validation). After that, they proceeded with a complex grid, which is typical of cable joint pits found in OWFs. For both scenarios, they found the EPR at the substations and transition joint pit, as well as the maximum voltage between the cable sheath and local earth (Figure 12). The results demonstrate that FEM is a highly accurate calculation method for grounding resistance, as they show good agreement with both numerical data from measurements and electromagnetic transient software calculations (Figure 13).
A Bright and Windy Future
The Hellenic Cables team plans to continue the important work of further improving all of the cable models they have developed. The team has also performed research into HVDC cables, which involve XLPE insulation and voltage source converter (VSC) technology. HVDC cables can be more cost efficient for systems installed over long distances.
Like the wind used to power offshore wind farms, electrical cable systems are all around us. Even though we cannot always see them, they are working hard to ensure we have access to a high-powered and well-connected world. Optimizing the designs of subsea and terrestrial cables is an important part of building a sustainable future.
References
M. Hatlo, E. Olsen, R. Stølan, J. Karlstrand, "Accurate analytic formula for calculation of losses in three-core submarine cables," Jicable, 2015.
S. Sturm, A. Küchler, J. Paulus, R. Stølan, F. Berger, "3D-FEM modelling of losses in armoured submarine power cables and comparison with measurements," CIGRE Session 48, 2020.
A.I. Chrysochos et al., "Capacitive and Inductive Coupling in Cable Systems – Comparative Study between Calculation Methods", 10th International Conference on Insulated Power Cables, Jicable, 2019.
D. Chatzipetros and J.A. Pilgrim, "Review of the Accuracy of Single Core Equivalent Thermal Model for Offshore Wind Farm Cables", IEEE Transactions on Power Delivery, Vol. 33, No. 4, pp. 1913–1921, 2018.
D. Chatzipetros and J.A. Pilgrim, "Induced Losses in Non-Magnetically Armoured HVAC Windfarm Export Cables", IEEE International Conference on High Voltage Engineering and Application (ICHVE), 2018.
A.I. Chrysochos et al., "Rigorous calculation of external thermal resistance in non-uniform soils", Cigré Session 48, 2020.
A.I. Chrysochos et al., "Evaluation of Grounding Resistance and Its Effect on Underground Cable Systems", Mediterranean Conference on Power Generation, Transmission , Distribution and Energy Conversion, 2020.

Match ID: 93 Score: 2.14 source: spectrum.ieee.org age: 8 days
qualifiers: 2.14 energy

Convincing Consumers To Buy EVs
Mon, 23 Jan 2023 21:13:24 +0000

With the combination of requiring all new light-duty vehicles sold in New York State be zero-emission by 2035, investments in electric vehicles charging stations, and state and federal EV rebates, "you're going to see that you have no more excuses" for not buying an EV, according to New York Governor Kathy Hochul.

Perhaps, but getting the vast majority of 111 million US households who own one or more light duty internal combustion vehicles to switch to EVs is going to take time. Even if interest in purchasing an EV is increasing, close to 70 percent of Americans are still leaning towards buying an ICE vehicles as their next purchase. In the UK, only 14 percent of drivers plan to purchase an EV as their next car.
Even when there is an expressed interest in purchasing a battery electric or hybrid vehicle, it often did not turn into an actual purchase. A 2022 CarGurus survey found that 35 percent of new car buyers expressed an interest in purchasing a hybrid, but only 13 percent eventually did. Similarly, 22 percent expressed interest in a battery electric vehicle (BEV), but only 5 percent bought one.
Each potential EV buyer assesses their individual needs against the benefits and risks an EV offers. However, until mainstream public confidence reaches the point where the perceived combination of risks of a battery electric vehicle purchase (range, affordability, reliability and behavioral changes) match that of an ICE vehicle, then EV purchases are going to be the exception rather than the norm.
How much range is enough?
Studies differ about how far drivers want to be able to go between charges. One Bloomberg study found 341 miles was the average range desired, while Deloitte Consulting's 2022 Global Automotive Consumer Study found U.S. consumers want to be able to travel 518 miles on a fully charged battery in a BEV that costs $50,000 or less.
Arguments over how much range is needed are contentious. There are some who argue that because 95 percent of American car trips are 30 miles or less, a battery range of 250 miles or less is all that is needed. They also point out that this would reduce the price of the EV, since batteries account for about 30 percent of an EVs total cost. In addition, using smaller batteries would allow more EVs to be built, and potentially relieve pressure on the battery supply chain. If longer trips are needed, well, "bring some patience and enjoy the charging experience" seems to be the general advice.

While perhaps logical, these arguments are not going to influence typical buying decisions much. The first question potential EV buyers are going to ask themselves is, "Am I going to be paying more for a compromised version of mobility?" says Alexander Edwards, President of Strategic Vision, a research-based consultancy that aims to understand human behavior and decision-making.
Driver's side view of 2024 Chevrolet Equinox EV 3LT.Chevrolet
Edwards explains potential customers do not have range anxiety per se: If they believe they require a vehicle that must go 400 miles before stopping, "even if once a month, once a quarter, or once a year," all vehicles that cannot meet that criteria will be excluded from their buying decision. Range anxiety, therefore, is more a concern for EV owners. Edwards points out that regarding range, most BEV owners own at least one ICE vehicle to meet their long-distance driving needs.
What exactly is the "range" of a BEV is itself becoming a heated point of contention. While ICE vehicles driving ranges are affected by weather and driving conditions, the effects are well-understood after decades of experience. This experience is lacking with non-EV owners. Extreme heat and cold negatively affect EV battery ranges and charging time, as do driving speeds and terrain.
Peter Rawlinson serves as the CEO and CTO of Lucid.Lucid
Some automakers are reticent to say how much range is affected under differing conditions. Others, like Ford's CEO Jim Farley, freely admits, "If you're pulling 10,000 pounds, an electric truck is not the right solution. And 95 percent of our customers tow more than 10,000 pounds." GM, though, is promising it will meet heavier towing requirements with its 2024 Chevrolet Silverado EV. However, Lucid Group CEO Peter Rawlinson in a non-too subtle dig at both Ford and GM said, "The correct solution for an affordable pickup truck today is the internal combustion engine."
Ford's Farley foresees that the heavy-duty truck segment will be sticking with ICE trucks for a while, as "it will probably go hydrogen fuel cell before it goes pure electric." Many in the auto industry are warning that realistic BEV range numbers under varying conditions need to be widely published, else risk creating a backlash against EVs in general.
Range risk concerns obviously are tightly coupled to EV charging availability. Most charging is assumed to take place at home, but this is not an option for many home or apartment tenants. Even those with homes, their garages may not be available for EV charging. Scarce and unreliable EV charging opportunities, as well as publicized EV road trip horror stories, adds to both the potential EV owners' current perceived and real range satisfaction risk.
EVs ain't cheap
Price is another EV purchase risk that is comparable to EV range. Buying a new car is the second most expensive purchase a consumer makes behind buying a house. Spending nearly 100 percent of an annual US median household income on an unfamiliar technology is not a minor financial ask.
That is one reason why legacy automakers and EV start-ups are attempting to follow Tesla's success in the luxury vehicle segment, spending much of their effort producing vehicles that are "above the median average annual US household income, let alone buyer in new car market," Strategic Vision's Edwards says. On top of the twenty or so luxury EVs already or soon to be on the market, Sony and Honda recently announced that they would be introducing yet another luxury EV in 2026.
It is true that there are some EVs that will soon appear in the competitive price range of ICE vehicles like the low-end GM EV Equinox SUV presently priced around $30,000 with a 280-mile range. How long GM will be able to keep that price in the face of battery cost increases and inflationary pressure, is anyone's guess. It has already started to increase the cost of its Chevrolet Bolt EVs, which it had slashed last year, "due to ongoing industry-related pricing pressures."
The Lucid Air's price ranges from $90,000 to $200,000 depending on options.Lucid.
Analysts believe Tesla intends to spark an EV price war before its competitors are ready for one. This could benefit consumers in the short-term, but could also have long-term downside consequences for the EV industry as a whole. Tesla fired its first shot over its competitors' bows with a recently announced price cut from $65,990 to $52,990 for its basic Model Y, with a range of 330 miles. That makes the Model Y cost-competitive with Hyundai's $45,500 IONIQ 5 e-SUV with 304 miles of range.
Tesla's pricing power could be hard to counter, at least in the short term. Ford's cheapest F-150 Lightning Pro is now $57,869 compared to $41,769 a year ago due to what Ford says are "ongoing supply chain constraints, rising material costs and other market factors." The entry level F-150 XL with an internal combustion engine has risen in the past year from about $29,990 to $33,695 currently.

Carlos Tavares, CEO of Stellantis.Stellantis
Automakers like Stellantis, freely acknowledge that EVs are too expensive for most buyers, with Stellantis CEO Carlos Tavares even warning that if average consumers can't afford EVs as ICE vehicle sales are banned, "There is potential for social unrest." However, other automakers like BMW are quite unabashed about going after the luxury market which it terms "white hot." BMW's CEO Oliver Zipse does say the company will not leave the "lower market segment," which includes the battery electric iX1 xDrive30 that retails for A$82,900 in Australia and slightly lower elsewhere. It is not available in the United States.
Mercedes-Benz CEO Ola Kallenius also believes luxury EVs will be a catalyst for greater EV adoption—eventually. But right now, 75 percent of its investment has been redirected at bringing luxury vehicles to market.
The fact that luxury EVs are more profitable no doubt helps keep automakers focused on that market. Ford's very popular Mustang Mach-E is having trouble maintaining profitability, for instance, which has forced Ford to raise its base price from $43,895 to $46,895. Even in the Chinese market where smaller EV sales are booming, profits are not. Strains on profitability for automakers and their suppliers may increase further as battery metals prices increase, warns data analysis company S&P Global Mobility.
Jim Rowan, Volvo Cars' CEO and President.Volvo Cars
As a result, EVs are unlikely to match ICE vehicle prices (or profits) anytime soon even for smaller EV models, says Renault Group CEO Luca de Meo, because of the ever increasing cost of batteries. Mercedes Chief Technology Officer Marcus Schäfer agrees and does not see EV/ICE price parity "with the [battery] chemistry we have today." Volvo CEO Jim Rowan, disagrees with both of them, however, seeing ICE-EV price parity coming by 2025-2026.
Interestingly, a 2019 Massachusetts Institute of Technology (MIT) study predicted that as EVs became more widespread, battery prices would climb because the demand for lithium and other battery metals would rise sharply. As a result, the study indicated EV/ICE price parity was likely closer to 2030 with the expectation that new battery chemistries would be introduced by then.
Many argue, however, that total cost of ownership (TCO) should be used as the EV purchase decision criterion rather than sticker price. Total cost of ownership of EVs is generally less than an ICE vehicle over its expected life since they have lower maintenance costs and electricity is less expensive per mile than gasoline, and tax incentives and rebates help a lot as well.
However, how long it takes to hit the break-even point depends on many factors, like the cost differential of a comparable ICE vehicle, depreciation, taxes, insurance costs, the cost of electricity/petrol in a region, whether charging takes place at home, etc. And TCO rapidly loses it selling point appeal if electricity prices go up, however, as is happening in the UK and in Germany.
Even if the total cost of ownership is lower for an EV, a potential EV customer may not be interested if meeting today's monthly auto payments is difficult. Extra costs like needing to install a fast charger at home, which can add several thousand dollars more, or higher insurance costs, which could add an extra $500-$600 a year, may also be seen as buying impediment and can change the TCO equation.
Reliability and other major tech risks
To perhaps distract wary EV buyers from range and affordability issues, the automakers have focused their efforts on highlighting EV performance. Raymond Roth, a director at financial advisory firm Stout Risius Ross, observes among automakers, "There's this arms race right now of best in class performance" being the dominant selling point.
This "wow" experience is being pursued by every EV automaker. Mercedes CEO Kallenius, for example, says to convince its current luxury vehicle owners to an EV, "the experience for the customer in terms of the torque, the performance, everything [must be] fantastic." Nissan, which seeks a more mass market buyer, runs commercials exclaiming, "Don't get an EV for the 'E', but because it will pin you in your seat, sparks your imagination and takes your breath away."
Ford believes it will earn $20 billion, Stellantis some $22.5 billion and GM $20 to $25 billion from paid software-enabled vehicle features by 2030.
EV reliability issues may also take one's breath away. Reliability is "extremely important" to new-car buyers, according to a 2022 report from Consumer Reports (CR). Currently, EV reliability is nothing to brag about. CR's report says that "On average, EVs have significantly higher problem rates than internal combustion engine (ICE) vehicles across model years 2019 and 2020." BEVs dwell at the bottom of the rankings.
Reliability may prove to be an Achilles heel to automakers like GM and Ford. GM CEO Mary Barra has very publicly promised that GM would no longer build " crappy cars." The ongoing problems with the Chevy Bolt undercuts that promise, and if its new Equinox EV has issues, it could hurt sales. Ford has reliability problems of its own, paying $4 billion in warranty costs last year alone. Its e-Mustang has been subject to several recalls over the past year. Even perceived quality-leader Toyota has been embarrassed by wheels falling off weeks after the introduction of its electric bZ4X SUV, the first in a new series "bZ"—beyond zero—electric vehicles.
A Tesla caught up in a mudslide in Silverado Canyon, Calif., on March 10, 2021. Jae C. Hong/AP Photo
Troubles with vehicle electronics, which has plagued ICE vehicles as well for some time, seems even worse in EVs according to Consumer Report's data. This should not be surprising, since EVs are packed with the latest electronic and software features to make them attractive, like new biometric capability, but they often do not work. EV start-up Lucid is struggling with a range of software woes, and software problems have pushed back launches years at Audi, Porsche and Bentley EVs, which are part of Volkswagen Group.
Another reliability risk-related issue is getting an EV repaired when something goes awry, or there is an accident. Right now, there is a dearth of EV-certified mechanics and repair shops. The UK Institute of the Motor Industry (IMI) needs 90,000 EV-trained technicians by 2030. The IMI estimates that less than 7 percent of the country's automotive service workforce of 200,000 vehicle technicians is EV qualified. In the US, the situation is not better. The National Institute for Automotive Service Excellence (ASE), which certifies auto repair technicians, says the US has 229,000 ASE-certified technicians. However, there are only some 3,100 certified for electric vehicles. With many automakers moving to reduce their dealership networks, resolving problems that over-the-air (OTA) software updates cannot fix might be troublesome.

Furthermore, the costs and time needed to repair an EV are higher than for ICE vehicles, according to the data analytics company CCC. Reasons include a greater need to use original equipment manufacturer (OEM) parts and the cost of scans/recalibration of the advanced driver assistance systems, which have been rising for ICE vehicles as well. Furthermore, technicians need to ensure battery integrity to prevent potential fires.
And some of batteries along with their battery management systems need work. Two examples: Recalls involving the GM Bolt and Hyundai Kona, with the former likely to cost GM $1.8 billion and Hyundai $800 million to fix, according to Stout's 2021 Automotive Defect and Recall Report. Furthermore, the battery defect data compiled by Stout indicates "incident rates are rising as production is increasing and incidents commonly occur across global platforms," with both design and manufacturing defects starting to appear.
For a time in New York City, one had to be a licensed engineer to drive a steam-powered auto. In some aspects, EV drivers return to these roots. This might change over time, but for now it is a serious issue." —John Leslie King
CCC data indicate that when damaged, battery packs do need replacement after a crash, and more than 50 percent of such vehicles were deemed a total loss by the insurance companies. EVs also need to revisit the repair center more times after they've been repaired than ICE vehicles, hinting at the increased difficulty in repairing them. Additionally, EV tire tread wear needs closer inspection than on ICE vehicles. Lastly, as auto repair centers need to invest in new equipment to handle EVs, these costs will be passed along to customers for some time.
Electric vehicle and charging network cybersecurity is also growing as a perceived risk. A 2021 survey by insurance company HSB found that an increasing number of drivers, not only of EVs but ICE vehicles, are concerned about their vehicle's security. Some 10 percent reported "a hacking incident or other cyber-attack had affected their vehicle," HSB reported. Reports of charging stations being compromised are increasingly common.
The risk has reached the attention of the US Office of the National Cyber Director, which recently held a forum of government and automaker, suppliers and EV charging manufacturers focusing on "cybersecurity issues in the electric vehicle (EV) and electric vehicle supply equipment (EVSE) ecosystem." The concern is that EV uptake could falter if EV charging networks are not perceived as being secure.
A sleeper risk that may explode into a massive problem is an EV owner's right-to-repair their vehicle. In 2020, Massachusetts passed a law that allows a vehicle owner to take it to whatever repair shop they wish and gave independent repair shops the right to access the real-time vehicle data for diagnosis purposes. Auto dealers have sued to overturn the law, and some auto makers like Subaru and Kia have disabled the advanced telematic systems in cars sold in Massachusetts, often without telling new customers about it. GM and Stellantis have also said they cannot comply with the Massachusetts law, and are not planning to do so because it would compromise their vehicles' safety and cybersecurity. The Federal Trade Commission is looking into the right-to-repair issue, and President Biden has come out in support of it.
You expect me to do what, exactly?
Failure to change consumer behavior poses another major risk to the EV transition. Take charging. It requires a new consumer behavior in terms of understanding how and when to charge, and what to do to keep an EV battery healthy. The information on the care and feeding of a battery as well as how to maximize vehicle range can resemble a manual for owning a new, exotic pet. It does not help when an automaker like Ford tells its F-150 Lightning owners they can extend their driving range by relying on the heated seats to stay warm instead of the vehicle's climate control system.
Keeping in mind such issues, and how one might work around them, increases a driver's cognitive load—things that must be remembered in case they must be acted on. "Automakers spent decades reducing cognitive load with dash lights instead of gauges, or automatic instead of manual transmissions," says University of Michigan professor emeritus John Leslie King, who has long studied human interactions with machines.
King notes, "In the early days of automobiles, drivers and chauffeurs had to monitor and be able to fix their vehicles. They were like engineers. For a time in New York City, one had to be a licensed engineer to drive a steam-powered auto. In some aspects, EV drivers return to these roots. This might change over time, but for now it is a serious issue."
The first-ever BMW iX1 xDrive30, Mineral White metallic, 20" BMW Individual Styling 869i BMW AG

This cognitive load keeps changing as well. For instance, "common knowledge" about when EV owners should charge is not set in concrete. The long-standing mantra for charging EV batteries has been do so at home from at night when electricity rates were low and stress on the electric grid was low. Recent research from Stanford University says this is wrong, at least for Western states.

Stanford's research shows that electricity rates should encourage EV charging during the day at work or at public chargers to prevent evening grid peak demand problems, which could increase by as much as 25 percent in a decade. The Wall Street Journal quotes the study's lead author Siobhan Powell as saying if everyone were charging their EVs at night all at once, "it would cause really big problems."

Asking EV owners to refrain from charging their vehicles at home during the night is going to be difficult, since EVs are being sold on the convenience of charging at home. Transportation Secretary Pete Buttigieg emphasized this very point when describing how great EVs are to own, "And the main charging infrastructure that we count on is just a plug in the wall."

EV owners increasingly find public charging unsatisfying and is "one of the compromises battery electric vehicle owners have to make," says Strategic Vision's Alexander Edwards, "that drives 25 percent of battery electric vehicle owners back to a gas powered vehicle." Fixing the multiple problems underlying EV charging will not likely happen anytime soon.

Another behavior change risk relates to automakers' desired EV owner post-purchase buying behavior. Automakers see EV (and ICE vehicle) advanced software and connectivity as a gateway to a software-as-a-service model to generate new, recurring revenue streams across the life of the vehicle. Automakers seem to view EVs as razors through which they can sell software as the razor blades. Monetizing vehicle data and subscriptions could generate $1.5 trillion by 2030, according to McKinsey.

VW thinks that it will generate "triple-digit-millions" in future sales through selling customized subscription services, like offering autonomous driving on a pay-per-use basis. It envisions customers would be willing to pay 7 euros per hour for the capability. Ford believes it will earn $20 billion, Stellantis some $22.5 billion and GM $20 to $25 billion from paid software-enabled vehicle features by 2030.

Already for ICE vehicles, BMW is reportedly offering an $18 a month subscription (or $415 for "unlimited" access) for heated front seats in multiple countries, but not the U.S. as of yet. GM has started charging $1,500 for a three-year "optional" OnStar subscription on all Buick and GMC vehicles as well as the Cadillac Escalade SUV whether the owner uses it or not. And Sony and Honda have announced their luxury EV will be subscription-based, although they have not defined exactly what this means in terms of standard versus paid-for features. It would not be surprising to see it follow Mercedes' lead. The automaker will increase the acceleration of its EQ series if an owner pays a $1,200 a year subscription fee.

Essentially, automakers are trying to normalize paying for what used to be offered as standard or even an upgrade option. Whether they will be successful is debatable, especially in the U.S. "No one is going to pay for subscriptions," says Strategic Vision's Edwards, who points out that microtransactions are absolutely hated in the gaming community. Automakers risk a major consumer backlash by using them.

To get to EV at scale, each of the EV-related range, affordability, reliability and behavioral changes risks will need to be addressed by automakers and policy makers alike. With dozens of new battery electric vehicles becoming available for sale in the next two years, potential EV buyers now have a much great range of options than previously. The automakers who manage EV risks best— along with offering compelling overall platform performance—will be the ones starting to claw back some of their hefty EV investments.

No single risk may be a deal breaker for an early EV adopter, but for skeptical ICE vehicle owners, each risk is another reason not to buy, regardless of perceived benefits offered. If EV-only families are going to be the norm, the benefits of purchasing EVs will need to be above—and the risks associated with owning will need to match or be below—those of today's and future ICE vehicles.

In the next articles of this series, we'll explore the changes that may be necessary to personal lifestyles to achieve 2050 climate goals.


Match ID: 94 Score: 2.14 source: spectrum.ieee.org age: 10 days
qualifiers: 2.14 energy

Designing a Miniaturized Wastewater Treatment Plant for Micropollutant Degradation
Mon, 23 Jan 2023 13:00:04 +0000

This sponsored article is brought to you by COMSOL.
The 1985 action-adventure TV series MacGyver showcased the life of Angus MacGyver, a secret agent who solved problems using items he had on hand. For example, in one episode, he made a heat shield out of used refrigerator parts. In another, he made a fishing lure with a candy wrapper. More than three decades later, the show still has relevance. The verb MacGyver, to design something in a makeshift or creative way, was added to the Oxford English Dictionary in 2015.
Try putting your MacGyver skills to the test: If you were handed some CDs, what would you make out of them? Reflective wall art, mosaic ornaments, or a wind chime, perhaps? What about a miniaturized water treatment plant?
This is what a team of engineers and researchers are doing at Eden Tech, a company based in Paris, France, that specializes in the development of microfluidics technology. Within their R&D department, Eden Cleantech, they are developing a compact, energy-saving water treatment system to help tackle the growing presence of micropollutants in wastewater. To analyze the performance of their AKVO system (named after the Latin word for water, aqua), which is made from CDs, Eden Tech turned to multiphysics simulation.
Contaminants of Emerging Concern
"There are many ways micropollutants make it into wastewater," says Wei Zhao, a senior chemical engineer and chief product officer at Eden Tech. The rise of these microscopic chemicals in wastewater worldwide is a result of daily human activities. For instance, when we wash our hands with soap, wipe down our sinks with cleaning supplies, or flush medications out of our bodies, various chemicals are washed down the drain and end up in sewage systems. Some of these chemicals are classified as micropollutants, or contaminants of emerging concern (CECs). In addition to domestic waste, agricultural pollution and industrial waste are also to blame for the rise of micropollutants in our waterways.
Micropollutants are added to the world's lakes, rivers, and streams every day. Many conventional wastewater treatment plants are not equipped to remove these potentially hazardous chemical residues from wastewater.
Unfortunately, many conventional wastewater treatment plants (WWTP, Figure 1) are not designed to remove these contaminants. Therefore, they are often reintroduced to various bodies of water, including rivers, streams, lakes, and even drinking water. Although the risk they pose to human and environmental health is not fully understood, the increasing number of pollution found in the world's bodies of water is of concern.
With this growing problem in mind, Eden Tech got to work on developing a solution, thus AKVO was born. Each AKVO CD core is designed to have a diameter of 15 cm and a thickness of 2 mm. One AKVO cartridge is composed of stacked CDs of varying numbers, combined to create a miniaturized factory. One AKVO core treats 0.5 to 2 m3 water/day, which means that an AKVO system composed of 10,000 CDs can treat average municipal needs. This raises the question: How can a device made from CDs decontaminate water?
A Sustainable Wastewater Treatment Method
A single AKVO system (Figure 2) consists of a customizable cartridge filled with stacked CDs that each have a microchannel network inscribed on them. It removes undesirable elements in wastewater, like micropollutants, by circulating the water in its microchannel networks. These networks are energy savvy because they only require a small pump to circulate and clean large volumes of water. The AKVO system's cartridges can easily be replaced, with Eden Tech taking care of their recycling.
AKVO's revolutionary design combines photocatalysis and microfluidics into one compact system. Photocatalysis, a type of advanced oxidation process (AOP), is a fast and effective way to remove micropollutants from wastewater. Compared to other AOPs, it is considered safer and more sustainable because it is powered by a light source. During photocatalysis, light is absorbed by photocatalysts that have the ability to create electron-hole pairs, which generate free hydroxyl radicals that are able to react with target pollutants and degrade them. The combination of photocatalysis and microfluidics for the treatment of wastewater has never been done before. "It is a very ambitious project," said Zhao. "We wanted to develop an innovative method in order to provide an environmentally friendly, efficient way to treat wastewater." AKVO's current design did not come easy, as Zhao and his team faced several design challenges along the way.
Overcoming Design Challenges
When in use, a chemical agent (catalyst) and wastewater are dispersed through AKVO's microchannel walls. The purpose of the catalyst, titanium dioxide in this case, is to react with the micropollutants and help remove them in the process. However, AKVO's fast flow rate complicates this action. "The big problem is that [AKVO] has microchannels with fast flow rates, and sometimes when we put the chemical agent inside one of the channels' walls, the micropollutants in the wastewater cannot react efficiently with the agent," said Zhao. In order to increase the opportunity of contact between the micropollutants and the immobilized chemical agent, Zhao and his team opted to use a staggered herringbone micromixer (SHM) design for AKVO's microchannel networks (Figure 3).
To analyze the performance of the SHM design to support chemical reactions for micropollutant degradation, Zhao used the COMSOL Multiphysics software.
Simulating Chemical Reactions for Micropollutant Degradation
In his work, Zhao built two different models in COMSOL Multiphysics (Figure 4), named the Explicit Surface Adsorption (ESA) model and the Converted Surface Concentration (CSC) model. Both of these models account for chemical and fluid phenomena.
In both models, Zhao found that AKVO's SHM structure creates vortices in the flow moving through it, which enables the micropollutants and the chemical agent to have a longer reaction period and enhances the mass transfer between each fluid layer. However, the results of the ESA model displayed that the design purified about 50 percent of the micropollutants under treatment, fewer than what Zhao expected.
Unlike the ESA model (Figure 5), in the CSC model, it is assumed that there is no adsorption limitation. Therefore, as long as a micropollutant arrives at the surface of a catalyst, a reaction happens, which has been discussed in existing literature (Ref. 1). In this model, Zhao analyzed how the design performed for the degradation of six different micropollutants, including gemfibrozil, ciprofloxacin, carbamazepine, clofibric acid, bisphenol A, and acetaminophen (Figure 6). The results of this model were in line with what Zhao expected, with more than 95 percent of the micropollutants being treated.
"We are really satisfied with the results of COMSOL Multiphysics. My next steps will be focused on laboratory testing [of the AKVO prototype]. We are expecting to have our first prototype ready by the beginning of 2022," said Zhao. The prototype will eventually be tested at hospitals and water treatment stations in the south of France.
Using simulation for this project has helped the Eden Tech team save time and money. Developing a prototype of a microfluidic system, like AKVO, is costly. To imprint microchannel networks on each of AKVO's CDs, a microchannel photomask is needed. According to Zhao, to fabricate one photomask would cost about €3000 (3500 USD). Therefore, it is very important that they are confident that their system works well prior to its fabrication. "COMSOL Multiphysics has really helped us validate our models and our designs," said Zhao.
Pioneer in the Treatment of Micropollutants
In 2016, Switzerland introduced legislation mandating that wastewater treatment plants remove micropollutants from wastewater. Their goal? Filter out over 80 percent of micropollutants at more than 100 Swiss WWTPs. Following their lead, many other countries are currently thinking of how they want to handle the growing presence of these contaminants in their waterways. AKVO has the potential to provide a compact, environmentally friendly way to help slow this ongoing problem.
The next time you go to throw out an old CD, or any other household item for that matter, ask yourself: What would MacGyver do? Or, better yet: What would Eden Tech do? You might be holding the building blocks for their next innovative design.
Reference
C. S. Turchi, D. F. Ollis, "Photocatalytic degradation of organic water contaminants: Mechanisms involving hydroxyl radical attack," Journal of Catalysis, Vol. 122, p. 178, 1990.
MacGyver is a registered trademark of CBS Studios Inc. COMSOL AB and its subsidiaries and products are not affiliated with, endorsed by, sponsored by, or supported by CBS Studios Inc.


Match ID: 95 Score: 2.14 source: spectrum.ieee.org age: 10 days
qualifiers: 2.14 energy

5G and EVs Crucial Technologies for 2023
Thu, 19 Jan 2023 19:00:05 +0000

The five most important areas of technology this year, according to a recent survey, will be cloud computing, 5G, the metaverse, electric vehicles, and the Industrial Internet of Things.
The survey consulted 350 CIOs, CTOs, IT directors, and other technology leaders in Brazil, China, India, the United Kingdom, and the United States.
---
In "The Impact of Technology in 2023 and Beyond: An IEEE Global Study," the global senior executives also weighed in on what areas could benefit from 5G implementation, what tasks would be automated by artificial intelligence, and how they plan to adopt the metaverse.
Almost 95 percent of the leaders said incorporating technologies that would help their organization become more sustainable and energy efficient was a top priority.
The executives said they thought telecommunications, transportation, energy, and financial services would be the areas most affected by technology this year.
They also shared what areas would benefit from 5G implementation.
The impact of 5G
Almost all of the tech leaders agreed that 5G is likely to impact vehicle connectivity and automation the most. They said areas that will benefit from 5G include remote learning and education; telemedicine; live streaming of sports and other entertainment programs; day-to-day communications; and transportation and traffic control.
About 95 percent said satellites that are used to provide connectivity in rural areas will enable devices with 5G to connect from anywhere at any time. In an interview with IEEE Transmitter about the results, IEEE Senior Member Eleanor Watson predicted that the space satellites will be game-changers because they "enable leapfrogging off the need to build very expensive terrestrial infrastructure. They're also the ultimate virtual private network—VPN—for extrajurisdictional content access."
Automation through AI and digital twins
Nearly all the tech leaders—98 percent—said routine tasks and processes such as data analysis will be automated thanks to AI-powered autonomous collaborative software and mobile robots, allowing workers to be more efficient and effective.
The same percentage agreed that digital twin technology and virtual simulations that more efficiently design, develop, and test prototypes and manufacturing processes will become more important. A digital twin is a virtual model of a real-world object, machine, or system that can be used to assess how the real-world counterpart is performing.
Meetings in the metaverse
The leaders are considering ways to use the metaverse in their operations. Ninety-one percent said they plan to use the technology for corporate training sessions, conferences, and hybrid meetings. They said that 5G and ubiquitous connectivity, virtual reality headsets, and augmented reality glasses will be important for advancing the development of the metaverse.

Companies are looking to the metaverse to help them with their sustainable development goals. IEEE Senior Member Daozhuang Lin told IEEE Transmitter that "metaverse-related technology will be a major contributor to reducing carbon emissions because it allows technologists and engineers to perform simulations, rather than relying on real-world demonstrations that run on traditional energy." But for the technology to really take off, the respondents said, more innovations are needed in 5G and ubiquitous connectivity, virtual-reality headsets, augmented-reality glasses, and haptic devices.

Read more about IEEE members' insight on the survey results on IEEE Transmitter.


Match ID: 96 Score: 2.14 source: spectrum.ieee.org age: 14 days
qualifiers: 2.14 energy

Maxwell, NASA's e-Plane, Is Running Out of Runway
Sat, 07 Jan 2023 15:11:27 +0000

An experimental, potentially revolutionary all-electric airplane designed by NASA will soon be taking its first test flight, which will mark a major milestone for battery-powered aviation. However, the program already appears destined to fall short of its lofty goal to exploit the unique features of electric propulsion to rewrite the design rules for modern aircraft. Its time and funding has nearly run out.
Part of the agency's storied X-plane program, the X-57 Maxwell set out with the ambitious goal of tackling two grand challenges in aerospace engineering simultaneously. Not only did it aim to show that an airplane could be powered entirely by electricity, it also planned to demonstrate the significant gains in efficiency and performance that could be made by switching from two large engines to many smaller ones evenly distributed across the wings—a configuration known as a "blown wing."
The plan was to demonstrate both of these propositions through a series of increasingly advanced test vehicles. Ultimately though, the complexity of the first challenge, compounded by disruptions caused by the COVID-19 pandemic, saw timelines repeatedly pushed back. As a result, the project's leaders say it no longer has the funding to progress to the latter stages of the program.
"It turned out to be actually a pretty tall order to work through all of those airworthiness, and qualification, and design challenges."
—Sean Clarke, NASA
The first iteration of the X-57, a modified Tecnam P2006T light aircraft whose gas-powered engines have been replaced with electric motors, will take flight this coming spring or possibly summer. (As of early January, NASA is still unclear as to precisely when that maiden voyage will be. NASA officials Spectrum contacted could only narrow the timeframe down to "first half of 2023.") That will be a significant achievement, making the X-57 one of just a handful of electrically powered aircraft to get off the ground. But the team say they plan to wrap up flight testing by the end of the year and will no longer be building more advanced designs featuring novel wing configurations and distributed propulsion, such as the blown wing.
"We tried to do a very ambitious thing. Trying to do a new type of airframe and a new motor project is not very typical, because those are both very, very challenging endeavors," says Nick Borer, deputy principal investigator for the X-57 project at the NASA Langley Research Center. "The agency funds a lot of different things and they've been very generous with what they've provided to us. But there are priorities at the top and eventually, you've got to finish up."
The project's ultimate goal was to take advantage of the benefits of electric propulsion to reimagine the design of aircraft wings. For instance, in the case of that blown wing: the large number of motors and props on the leading-edge force air at high rates over the wing, which can generate significant lift even at low speeds. This makes it possible to take off from shorter runways and can also allow you to shrink the size of the wing, reducing drag and boosting cruise efficiency.
The design is difficult to achieve with conventional combustion engines, because they are relatively heavy and become increasingly inefficient as they are scaled down in size. The same is not true of electric motors though, which means it's relatively simple to switch from several large motors to many smaller ones distributed along the wing.
The current iteration of the X-57, pictured here, is powered by two electric motors and is based at the NASA Armstrong Flight Research Center in California.Carla Thomas/NASA
The final design iteration of the X-57 had six small electrically powered propellers across the front of each wing. The wings themselves would be only 40 percent of the size of a conventional P2006T wing. The design also featured two larger motors mounted on the tips of each wing, which would further reduce drag by counteracting the vortices normally produced at the end of each wing. Because the high lift generated by the smaller propellers along the leading edge would only be needed at take-off, these were designed to fold up once at cruising altitude to further reduce drag.
"The whole idea of an X-plane is to do something that has never been done before, and so I think it is just normal to expect that there is a learning curve."
—Sergio Cecutta, SMG Consulting
Altogether these aerodynamic innovations would slash the planes' power consumption at cruise by as much as a third, according to Borer. Electric motors are also about three times more efficient in terms of their power-to-weight ratio compared to gasoline-burning ones, he adds, so combined these design changes were expected to lead to a roughly fivefold reduction in energy requirements while flying at cruise speeds of around 280 kilometers per hour.
Switching to electric propulsion turned out to be more complicated than envisioned. The team had to completely redesign their battery packs in 2017 to avoid the risk of catastrophic fires. The high voltages and power levels required for electric aviation also posed significant complications, says Borer, requiring several iterations of the systems designed to protect components from electromagnetic interference.
Early on in the project they also found that state-of-the-art transistors able to withstand high power levels couldn't tolerate the vibrations and temperatures involved in flight. This was resolved only recently by switching to a newer generation of silicon carbide MOSFET modules, says Sean Clarke, principal investigator for the X-57 project at the NASA Armstrong Flight Research Center in California. "It turned out to be actually a pretty tall order to work through all of those airworthiness, and qualification, and design challenges," he says.
This led to delays that will mean the more ambitious goals of the project may not come to fruition, but Borer hopes that others will be able to pick up from where they left off. The team has been regularly publishing their findings and data as they've progressed, he says. They are also actively contributing to standards for electric aviation and are working with regulators to help develop aircraft certification processes. "We're pushing out everything that we can," says Borer.
The X-57's custom-made battery packs installed in the aircraft's cabin provide all the aircraft's power, rather than the JET A/A-1 fuel that powers most aviation today. Lauren Hughes/NASA

This information sharing has already borne fruit. NASA's main subcontractor for the project California-based Empirical Systems Aerospace has been able to commercialize the X-57's battery pack design, and the agency has a technology-transfer agreement with Virginia-based electric-aircraft designer Electra, which involved the team sharing information on their aerodynamic innovations. The company that NASA initially contracted to build their electric motors, Joby Aviation, has also gone on to develop their own electric vertical take-off and landing (eVTOL) vehicle and is today one of the leaders in the industry.

This is the beauty of a publicly funded effort like the X-57, says Sergio Cecutta, founder and partner at SMG Consulting, who covers the electric-aviation industry. Unlike a private development effort, he says, all of the advances and lessons that have come out of the project will be in the public domain and can spread throughout the industry. And while it may not have achieved its most ambitious goals, Cecutta says it has done exactly what was intended, which was to remove some of the roadblocks holding back electric aviation.

"The whole idea of an X-plane is to do something that has never been done before, and so I think it is just normal to expect that there is a learning curve," he says. "In the end, you want to lay the groundwork for the industry to become successful, and I think on that metric, the X-57 has been a successful project."


Match ID: 97 Score: 2.14 source: spectrum.ieee.org age: 26 days
qualifiers: 2.14 energy

Hibernation. We research. You benefit.
Thu, 15 Dec 2022 17:32:00 +0100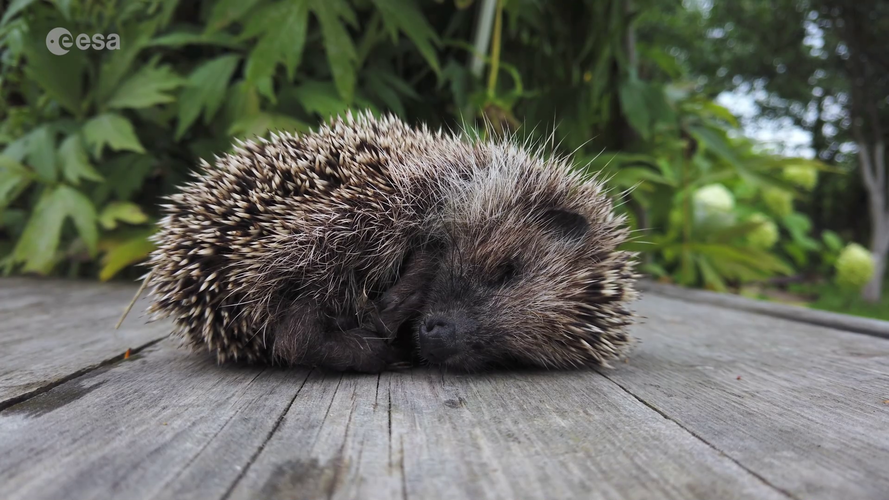 Video: 00:07:57

Did you know that ESA is researching human hibernation for long distance spaceflight to Mars or beyond?

Hibernating astronauts could be the best way to save mission costs, reduce the size of spacecraft by a third and keep crew healthy on their way to Mars. An ESA-led investigation suggests that human hibernation goes beyond the realm of science-fiction and may become a game-changing technique for space travel.

When packing for a return flight to the Red Planet, space engineers account for around two years' worth of food and water for the crew.

Torpor during hibernation is an induced state that reduces the metabolic rate of an organism. This 'suspended animation' is a common mechanism in animals who wish to preserve energy.

Reducing the metabolic rate of a crew en route to Mars down to 25% of the normal state would dramatically cut down the amount of supplies and habitat size, making long-duration exploration more feasible.

Mimicking therapeutic torpor, the idea of putting human into a state of hibernation, has been around in hospitals since the 1980s – doctors can induce hypothermia to reduce metabolism during long and complex surgeries. However, it is not an active reduction of energy and misses most of the advantages of torpor. Studies on hibernation to visit other planets could offer new potential applications for patient care on Earth.

Animals hibernate to survive periods of cold and food or water scarcity, reducing their heart rate, breathing and other vital functions to a fraction of their normal life, while body temperature lowers close to ambient temperature. Tardigrades, frogs and reptiles are very good at it.

Lower testosterone levels seem to aid long hibernation in mammals, estrogens in humans strongly regulate energy metabolism.

With the crew at rest for long periods, artificial intelligence will come into play during anomalies and emergencies.

The possibilities of hibernation for medical use is of particular interest to the European research community and could transform how we approach many severe illnesses.

Inducing torpor is already used in some medical environments such as surgical theathers to replace anesthesia in those patients allergic to anesthetic drugs.

The step to space research is closer than you might think. Get involved with spaceflight research via https://www.esa.int/spaceflightAO. Find out about our commercial partnerships and opportunities in human and robotic exploration via https://www.esa.int/explorationpartners to run your research in microgravity as well.


Match ID: 98 Score: 2.14 source: www.esa.int age: 49 days
qualifiers: 2.14 energy

Dow, S&P 500 and Nasdaq snap 3-session skid as stocks eke out gains
Wed, 24 Aug 2022 16:01:33 -0500
U.S. stocks finished modestly higher Wednesday, with all three major stock benchmarks ending a 3-session skid, as investors picked up shares after a sharp market selloff earlier this week. The Dow Jones Industrial Average rose about 61 points, or 0.2%, ending near 32,970, while the S&P 500 index closed up 0.3% and the Nasdaq Composite Index advanced 0.4%. Stocks booked modest gains as investors remained focused on the Federal Reserve's inflation fight and Fed Chairman Jerome Powell's speech at the Jackson Hole, Wyo. symposium on Friday. Recession worries also were in focus, with pending homes sales falling in July, a sign that rate hikes have been helping cool demand, even through shelter costs, specifically rents, have contributed to high U.S. inflation. Benchmark lending climbed Wednesday, with the 10-year Treasury rate climbing to 3.105% Wednesday, the highest since June 28, according to Dow Jones Market Data based on 3 p.m. Eastern levels. The S&P 500's energy sector helped lead the way higher, up 1.2%, while financial rose 0.5%, according to FactSet
Match ID: 99 Score: 2.14 source: www.marketwatch.com age: 162 days
qualifiers: 2.14 energy

Solar-to-Jet-Fuel System Readies for Takeoff
Wed, 03 Aug 2022 17:00:00 +0000

As climate change edges from crisis to emergency, the aviation sector looks set to miss its 2050 goal of net-zero emissions. In the five years preceding the pandemic, the top four U.S. airlines—American, Delta, Southwest, and United—saw a 15 percent increase in the use of jet fuel. Despite continual improvements in engine efficiencies, that number is projected to keep rising.

A glimmer of hope, however, comes from solar fuels. For the first time, scientists and engineers at the Swiss Federal Institute of Technology (ETH) in Zurich have reported a successful demonstration of an integrated fuel-production plant for solar kerosene. Using concentrated solar energy, they were able to produce kerosene from water vapor and carbon dioxide directly from air. Fuel thus produced is a drop-in alternative to fossil-derived fuels and can be used with existing storage and distribution infrastructures, and engines.
Fuels derived from synthesis gas (or syngas)—an intermediate product that is a specific mixture of carbon monoxide and hydrogen—is a known alternative to conventional, fossil-derived fuels. Syngas is produced by Fischer-Tropsch (FT) synthesis, in which chemical reactions convert carbon monoxide and water vapor into hydrocarbons. The team of researchers at ETH found that a solar-driven thermochemical method to split water and carbon dioxide using a metal oxide redox cycle can produce renewable syngas. They demonstrated the process in a rooftop solar refinery at the ETH Machine Laboratory in 2019.
Reticulated porous structure made of ceria used in the solar reactor to thermochemically split CO2 and H2O and produce syngas, a specific mixture of H2 and CO.ETH Zurich
The current pilot-scale solar tower plant was set up at the IMDEA Energy Institute in Spain. It scales up the solar reactor of the 2019 experiment by a factor of 10, says Aldo Steinfeld, an engineering professor at ETH who led the study. The fuel plant brings together three subsystems—the solar tower concentrating facility, solar reactor, and gas-to-liquid unit.
First, a heliostat field made of mirrors that rotate to follow the sun concentrates solar irradiation into a reactor mounted on top of the tower. The reactor is a cavity receiver lined with reticulated porous ceramic structures made of ceria (or cerium(IV) oxide). Within the reactor, the concentrated sunlight creates a high-temperature environment of about 1,500 °C which is hot enough to split captured carbon dioxide and water from the atmosphere to produce syngas. Finally, the syngas is processed to kerosene in the gas-to-liquid unit. A centralized control room operates the whole system.
Fuel produced using this method closes the fuel carbon cycle as it only produces as much carbon dioxide as has gone into its manufacture. "The present pilot fuel plant is still a demonstration facility for research purposes," says Steinfeld, "but it is a fully integrated plant and uses a solar-tower configuration at a scale that is relevant for industrial implementation."
"The solar reactor produced syngas with selectivity, purity, and quality suitable for FT synthesis," the authors noted in their paper. They also reported good material stability for multiple consecutive cycles. They observed a value of 4.1 percent solar-to-syngas energy efficiency, which Steinfeld says is a record value for thermochemical fuel production, even though better efficiencies are required to make the technology economically competitive.
A heliostat field concentrates solar radiation onto a solar reactor mounted on top of the solar tower. The solar reactor cosplits water and carbon dioxide and produces a mixture of molecular hydrogen and carbon monoxide, which in turn is processed to drop-in fuels such as kerosene.ETH Zurich

"The measured value of energy conversion efficiency was obtained without any implementation of heat recovery," he says. The heat rejected during the redox cycle of the reactor accounted for more than 50 percent of the solar-energy input. "This fraction can be partially recovered via thermocline heat storage. Thermodynamic analyses indicate that sensible heat recovery could potentially boost the energy efficiency to values exceeding 20 percent."

To do so, more work is needed to optimize the ceramic structures lining the reactor, something the ETH team is actively working on, by looking at 3D-printed structures for improved volumetric radiative absorption. "In addition, alternative material compositions, that is, perovskites or aluminates, may yield improved redox capacity, and consequently higher specific fuel output per mass of redox material," Steinfeld adds.

The next challenge for the researchers, he says, is the scale-up of their technology for higher solar-radiative power inputs, possibly using an array of solar cavity-receiver modules on top of the solar tower.

To bring solar kerosene into the market, Steinfeld envisages a quota-based system. "Airlines and airports would be required to have a minimum share of sustainable aviation fuels in the total volume of jet fuel that they put in their aircraft," he says. This is possible as solar kerosene can be mixed with fossil-based kerosene. This would start out small, as little as 1 or 2 percent, which would raise the total fuel costs at first, though minimally—adding "only a few euros to the cost of a typical flight," as Steinfeld puts it

Meanwhile, rising quotas would lead to investment, and to falling costs, eventually replacing fossil-derived kerosene with solar kerosene. "By the time solar jet fuel reaches 10 to 15 percent of the total jet-fuel volume, we ought to see the costs for solar kerosene nearing those of fossil-derived kerosene," he adds.

However, we may not have to wait too long for flights to operate solely on solar fuel. A commercial spin-off of Steinfeld's laboratory, Synhelion, is working on commissioning the first industrial-scale solar fuel plant in 2023. The company has also collaborated with the airline SWISS to conduct a flight solely using its solar kerosene.


Match ID: 100 Score: 2.14 source: spectrum.ieee.org age: 183 days
qualifiers: 2.14 energy

Inside the Universe Machine: The Webb Space Telescope's Chilly Sun Shield
Thu, 07 Jul 2022 13:48:57 +0000

For a deep dive into the engineering behind the James Webb Space Telescope, see our collection of posts here.
When Apollo astronauts sent back the first pictures of Earth as a disk in space, the poet Archibald MacLeish wrote of it as "that bright loveliness in the eternal cold." He was not far off. Deep space has a temperature of 2.7 kelvins—just 2.7 degrees above absolute zero.
If the James Webb Space Telescope is to work—looking so far out and therefore so far back in time that it can see the first galaxies forming after the big bang—it will have to image objects so faint that they barely stand out from the cold around them. The world will begin finding out how well the observatory works as soon as next week, when JWST is expected to release its first trove of scientific images and spectroscopic data.
So, for argument's sake, let's assume all indications so far do in fact point to a successful kickoff of the (hopefully long and storied) scientific data-gathering phase of Webb's mission. How then did the engineers and designers of this massive telescope ever make it possible to cool the telescope down enough—all at a remove of nearly four times the distance from Earth to the moon—to possibly do its job?
After more than 25 years' work and technological hurdles beyond counting, the Webb team has launched and stationed its mammoth observatory in solar orbit—and brought its instruments below 40 kelvins (-233 °C), cold enough to see the early universe more than 13.5 billion years ago. Remarkably, most of the cooling has been done passively, by shielding the telescope from the sun and letting physics take care of the rest.
"Webb is not just the product of a group of people. It's not the product of some smart astronomers—Webb is truly the product of our entire world's capability," says Keith Parrish, a leader on the Webb team at NASA's Goddard Space Flight Center in Maryland. "Taken as a whole, Webb is truly the result of our entire know-how of how to build complex machines."
Parrish joined the project in 1997, ultimately becoming its commissioning manager through the years of design, assembly, testing, delay and, finally, launch on 25 December 2021. He says almost everything about it—its shape and location, the materials from which it's made—was dictated by the need to have an observatory that would survive for years at supercold temperatures.
In this photo, the five-layered JWST sunshield is being unfurled and inspected in a clean room. The layers of coated Kapton E never touch, minimizing the transmission of heat from one layer to the next. Alex Evers/Northrop Grumman
The Webb is an infrared observatory for many reasons, not the least of which is that as the universe expands, the wavelength of light from distant objects is lengthened, causing dramatic redshift. Infrared is also good for seeing through cosmic dust and gas, and for imaging cold things such as comets, Kuiper Belt objects, and perhaps planets orbiting other stars.
But infrared radiation is often best measured as heat, which is why it's important for the Webb to be so cold. If, like the Hubble Telescope, it were in low Earth orbit, and it had no shielding from the sun, most of its targets would be drowned out by the sun and ground, and by heat in the telescope itself.
"If my signal is heat—and infrared is heat—then what I can't have is other heat sources that are noise in the system," says Jim Flynn, the sunshield manager at Northrop Grumman, the prime contractor for the Webb.
So the Webb has been sent to circle a spot in space called L2, 1.5 million kilometers away, opposite the sun, one of the locations known as Lagrange points. These "L" points are where the gravity of Earth and the sun exactly conspire to keep it in a stable and relatively "fixed" orbit with respect to the Earth as it makes its way around its 365.256-day course circling the sun. It's a good compromise: Earth is distant enough that it doesn't interfere with observations, but close enough that communication with the spacecraft can be relatively fast. And since the ship isn't flying from day to night and back on every orbit, its temperature is relatively stable. All it needs is a really, really good sunshade.
"Four [layers of sunshield] would have probably done the job. Five gave us a little bit of an insurance policy. I'd like to say it was way more sophisticated than that, but that's really not what it was at all."
—Keith Parrish, NASA Goddard Space Flight Center
"The engineering was pushed above and beyond to meet the scientific goals," says Alexandra Lockwood, a project scientist at the Space Telescope Science Institute, which operates the Webb. "It is specifically designed the way that it is because they wanted to do intensive infrared science."
It makes for an ungainly-looking ship in many renderings, with the telescope assembly, intentionally open to space to prevent heat buildup, attached to its silvery sunshield, about 14 meters wide and 21 meters long, with five layers of insulating film to keep the telescope in almost total darkness.
From its sunlit side the sunshield roughly resembles a kite. The elongated shape, engineers found, would be the most efficient way to keep the Webb's optics out of the sun. They considered a square or octagon, but the final version covers more area without much more mass.
"It's no larger than it needs to be to meet the science field-of-view requirements, and that unique kite shape is the result," says Parrish. "Any larger than it is now, it just makes everything more complex."
The shield's five layers are made of Kapton E, a plastic film first developed by DuPont in the 1960s and used for spacecraft insulation and printed circuits. The layers are coated in aluminum and silicon. Each is thinner than a human hair. But engineers say they are, together, very effective in blocking the sun's heat. The first layer reduces its strength by about an order of magnitude (or 90 percent), the second layer removes another order of magnitude, and so on. The layers never touch, and they're slightly flared as one gets away from the center of the shield, so that heat will escape out the sides.
The result: Temperatures on the sunny side of the shield approach 360 K (87 °C), but on the dark side they're below that all-important 40 K (-233 °C). Or, put another way: More than 200 kilowatts of solar energy fall on the first layer, but only 23 milliwatts make it all the way through the fifth.
The Two Sides of the Webb Telescope
Why five layers? There was a lot of computer modeling, but it was hard to simulate the shield's thermal behavior before flight. "Four would have probably done the job. Five gave us a little bit of an insurance policy," says Parrish. "I'd like to say it was way more sophisticated than that, but that's really not what it was at all."

The ability to cool the telescope naturally, first calculated in the 1980s to be possible, was a major advance. It meant the Webb would not have to rely on a heavy, complex cryogenic apparatus, with refrigerants that could leak and shorten the mission. Of its four main scientific instruments, only one, a midinfrared detector called MIRI, needs to be cooled to 6.7 K. It's chilled by a multistage cryocooler, which pumps cold helium gas through pulse tubes to draw heat away from the instrument's sensor. It uses the Joule-Thomson effect, reducing the temperature of the helium by making it expand after it's forced through a 1-millimeter valve. Pressure comes from two pistons—the cryocooler system's only moving parts—facing opposite directions so their movements will cancel each other out and not disturb observations.

Building the telescope proved immensely complicated; it fell years behind while its budget ballooned toward US $10 billion. The sunshield needed lengthy redesign after testing, when Kapton tore and fasteners came loose.

"We just bit off way more than we could chew," Parrish says now. "That's exactly what NASA should be doing. It should be pushing the envelope. The problem is that eventually Webb got too big to fail."

But it's finally deployed, sending data, and surprising engineers who expected at least some failures as it began to operate. Keith Parrish, his work done, is moving on to other projects at Goddard.

"I think Webb," he says, "is just a great product of what it means to be an advanced civilization."




Update: 26 July 2022: The story was updated to clarify that the gravity at Lagrange point L2 does not "cancel" (as the story had previously stated) but in fact adds to keep an object at L2 orbiting at the precise same orbital period as, in this case, the Earth—i.e. at 365.256 days.



Match ID: 101 Score: 2.14 source: spectrum.ieee.org age: 210 days
qualifiers: 2.14 energy

Inside the Universe Machine: The Webb Space Telescope's Staggering Vision
Wed, 06 Jul 2022 13:00:00 +0000

For a deep dive into the engineering behind the James Webb Space Telescope, see our collection of posts here.
"Build something that will absolutely, positively work." This was the mandate from NASA for designing and building the James Webb Space Telescope—at 6.5 meters wide the largest space telescope in history. Last December, JWST launched famously and successfully to its observing station out beyond the moon. And now according to NASA, as soon as next week, the JWST will at long last begin releasing scientific images and data.
Mark Kahan, on JWST's product integrity team, recalls NASA's engineering challenge as a call to arms for a worldwide team of thousands that set out to create one of the most ambitious scientific instruments in human history. Kahan—chief electro-optical systems engineer at Mountain View, Calif.–based Synopsys—and many others in JWST's "pit crew" (as he calls the team) drew hard lessons from three decades ago, having helped repair another world-class space telescope with a debilitating case of flawed optics. Of course the Hubble Space Telescope is in low Earth orbit, and so a special space-shuttle mission to install corrective optics ( as happened in 1993) was entirely possible.
Not so with the JWST.
The meticulous care NASA demanded of JWST's designers is all the more a necessity because Webb is well out of reach of repair crews. Its mission is to study the infrared universe, and that requires shielding the telescope and its sensors from both the heat of sunlight and the infrared glow of Earth. A good place to do that without getting too far from Earth is an empty patch of interplanetary space 1.5 million kilometers away (well beyond the moon's orbit) near a spot physicists call the second Lagrange point, or L2.
The pit crew's job was "down at the detail level, error checking every critical aspect of the optical design," says Kahan. Having learned the hard way from Hubble, the crew insisted that every measurement on Webb's optics be made in at least two different ways that could be checked and cross-checked. Diagnostics were built into the process, Kahan says, so that "you could look at them to see what to kick" to resolve any discrepancies. Their work had to be done on the ground, but their tests had to assess how the telescope would work in deep space at cryogenic temperatures.
Three New Technologies for the Main Mirror
Superficially, Webb follows the design of all large reflecting telescopes. A big mirror collects light from stars, galaxies, nebulae, planets, comets, and other astronomical objects—and then focuses those photons onto a smaller secondary mirror that sends it to a third mirror that then ultimately directs the light to instruments that record images and spectra.
Webb's 6.5-meter primary mirror is the first segmented mirror to be launched into space. All the optics had to be made on the ground at room temperature but were deployed in space and operated at 30 to 55 degrees above absolute zero. "We had to develop three new technologies" to make it work, says Lee D. Feinberg of the NASA Goddard Space Flight Center, the optical telescope element manager for Webb for the past 20 years.
The longest wavelengths that Hubble has to contend with were 2.5 micrometers, whereas Webb is built to observe infrared light that stretches to 28 μm in wavelength. Compared with Hubble, whose primary mirror is a circle of an area 4.5 square meters, "[Webb's primary mirror] had to be 25 square meters," says Feinberg. Webb also "needed segmented mirrors that were lightweight, and its mass was a huge consideration," he adds. No single-component mirror that could provide the required resolution would have fit on the Ariane 5 rocket that launched JWST. That meant the mirror would have to be made in pieces, assembled, folded, secured to withstand the stress of launch, then unfolded and deployed in space to create a surface that was within tens of nanometers of the shape specified by the designers.
The James Webb Space Telescope [left] and the Hubble Space Telescope side by side—with Hubble's 2.4-meter-diameter mirror versus Webb's array of hexagonal mirrors making a 6.5-meter-diameter light-collecting area. NASA Goddard Space Flight Center
NASA and the U.S. Air Force, which has its own interests in large lightweight space mirrors for surveillance and focusing laser energy, teamed up to develop the technology. The two agencies narrowed eight submitted proposals down to two approaches for building JWST's mirrors: one based on low-expansion glass made of a mixture of silicon and titanium dioxides similar to that used in Hubble and the other the light but highly toxic metal beryllium. The most crucial issue came down to how well the materials could withstand temperature changes from room temperature on the ground to around 50 K in space. Beryllium won because it could fully release stress after cooling without changing its shape, and it's not vulnerable to the cracking that can occur in glass. The final beryllium mirror was a 6.5-meter array of 18 hexagonal beryllium mirrors, each weighing about 20 kilograms. The weight per unit area of JWST's mirror was only 10 percent of that in Hubble. A 100-nanometer layer of pure gold makes the surface reflect 98 percent of incident light from JWST's main observing band of 0.6 to 28.5 μm. "Pure silver has slightly higher reflectivity than pure gold, but gold is more robust," says Feinberg. A thin layer of amorphous silica protects the metal film from surface damage.
In addition, a wavefront-sensing control system keeps mirror segment surfaces aligned to within tens of nanometers. Built on the ground, the system is expected to keep mirror alignment stabilized throughout the telescope's operational life. A backplane kept at a temperature of 35 K holds all 2.4 tonnes of the telescope and instruments rock-steady to within 32 nm while maintaining them at cryogenic temperatures during observations.
The JWST backplane, the "spine" that supports the entire hexagonal mirror structure and carries more than 2,400 kg of hardware, is readied for assembly to the rest of the telescope. NASA/Chris Gunn
Hubble's amazing, long-exposure images of distant galaxies are possible through the use of gyroscopes and reaction wheels. The gyroscopes are used to sense unwanted rotations, and reaction wheels are used to counteract them.
But the gyroscopes used on Hubble have had a bad track record and have had to be replaced repeatedly. Only three of Hubble's six gyros remain operational today, and NASA has devised plans for operating with one or two gyros at reduced capability. Hubble also includes reaction wheels and magnetic torquers, used to maintain its orientation when needed or to point at different parts of the sky.

Webb uses reaction wheels similarly to turn across the sky, but instead of using mechanical gyros to sense direction, it uses hemispherical resonator gyroscopes, which have no moving parts. Webb also has a small fine-steering mirror in the optical path, which can tilt over an angle of just 5 arc seconds. Those very fine adjustments of the light path into the instruments keep the telescope on target. "It's a really wonderful way to go," says Feinberg, adding that it compensates for small amounts of jitter without having to move the whole 6-tonne observatory.
Instruments
Other optics distribute light from the fine-steering mirror among four instruments, two of which can observe simultaneously. Three instruments have sensors that observe wavelengths of 0.6 to 5 μm, which astronomers call the near-infrared. The fourth, called the Mid-InfraRed Instrument (MIRI), observes what astronomers call the mid-infrared spectrum, from 5 to 28.5 μm. Different instruments are needed because sensors and optics have limited wavelength ranges. (Optical engineers may blanch slightly at astronomers' definitions of what constitutes the near- and mid-infrared wavelength ranges. These two groups simply have differing conventions for labeling the various regimes of the infrared spectrum.)
Mid-infrared wavelengths are crucial for observing young stars and planetary systems and the earliest galaxies, but they also pose some of the biggest engineering challenges. Namely, everything on Earth and planets out to Jupiter glow in the mid-infrared. So for JWST to observe distant astronomical objects, it must avoid recording extraneous mid-infrared noise from all the various sources inside the solar system. "I have spent my whole career building instruments for wavelengths of 5 μm and longer," says MIRI instrument scientist Alistair Glasse of the Royal Observatory, in Edinburgh. "We're always struggling against thermal background."
Mountaintop telescopes can see the near-infrared, but observing the mid-infrared sky requires telescopes in space. However, the thermal radiation from Earth and its atmosphere can cloud their view, and so can the telescopes themselves unless they are cooled far below room temperature. An ample supply of liquid helium and an orbit far from Earth allowed the Spitzer Space Telescope's primary observing mission to last for five years, but once the last of the cryogenic fluid evaporated in 2009, its observations were limited to wavelengths shorter than 5 μm.
Webb has an elaborate solar shield to block sunlight, and an orbit 1.5 million km from Earth that can keep the telescope to below 55 K, but that's not good enough for low-noise observations at wavelengths longer than 5 μm. The near-infrared instruments operate at 40 K to minimize thermal noise. But for observations out to 28.5 μm, MIRI uses a specially developed closed-cycle, helium cryocooler to keep MIRI cooled below 7 K. "We want to have sensitivity limited by the shot noise of astronomical sources," says Glasse. (Shot noise occurs when optical or electrical signals are so feeble that each photon or electron constitutes a detectable peak.) That will make MIRI 1,000 times as sensitive in the mid-infrared as Spitzer.
Another challenge is the limited transparency of optical materials in the mid-infrared. "We use reflective optics wherever possible," says Glasse, but they also pose problems, he adds. "Thermal contraction is a big deal," he says, because the instrument was made at room temperature but is used at 7 K. To keep thermal changes uniform throughout MIRI, they made the whole structure of gold-coated aluminum lest other metals cause warping.
Detectors are another problem. Webb's near-infrared sensors use mercury cadmium telluride photodetectors with a resolution of 2,048 x 2,048 pixels. This resolution is widely used at wavelengths below 5 μm, but sensing at MIRI's longer wavelengths required exotic detectors that are limited to offering only 1,024 x 1,024 pixels.
Glasse says commissioning "has gone incredibly well." Although some stray light has been detected, he says, "we are fully expecting to meet all our science goals."
NIRCam Aligns the Whole Telescope
The near-infrared detectors and optical materials used for observing at wavelengths shorter than 5 μm are much more mature than those for the mid-infrared, so the Near-Infrared Camera (NIRCam) does double duty by both recording images and aligning all the optics in the whole telescope. That alignment was the trickiest part of building the instrument, says NIRCam principal investigator Marcia Rieke of the University of Arizona.
Alignment means getting all the light collected by the primary mirror to get to the right place in the final image. That's crucial for Webb, because it has 18 separate segments that have to overlay their images perfectly in the final image, and because all those segments were built on the ground at room temperature but operate at cryogenic temperatures in space at zero gravity. When NASA recorded a test image of a single star after Webb first opened its primary mirror, it showed 18 separate bright spots, one from each segment. When alignment was completed on 11 March, the image from NIRcam showed a single star with six spikes caused by diffraction.
Even when performing instrumental calibration tasks, JWST couldn't help but showcase its stunning sensitivity to the infrared sky. The central star is what telescope technicians used to align JWST's mirrors. But notice the distant galaxies and stars that photobombed the image too!NASA/STScI

Building a separate alignment system would have added to both the weight and cost of Webb, Rieke realized, and in the original 1995 plan for the telescope she proposed designing NIRCam so it could align the telescope optics once it was up in space as well as record images. "The only real compromise was that it required NIRCam to have exquisite image quality," says Rieke, wryly. From a scientific point, she adds, using the instrument to align the telescope optics "is great because you know you're going to have good image quality and it's going to be aligned with you." Alignment might be just a tiny bit off for other instruments. In the end, it took a team at Lockheed Martin to develop the computational tools to account for all the elements of thermal expansion.

Escalating costs and delays had troubled Webb for years. But for Feinberg, "commissioning has been a magical five months." It began with the sight of sunlight hitting the mirrors. The segmented mirror deployed smoothly, and after the near-infrared cameras cooled, the mirrors focused one star into 18 spots, then aligned them to put the spots on top of each other. "Everything had to work to get it to [focus] that well," he says. It's been an intense time, but for Feinberg, a veteran of the Hubble repair mission, commissioning Webb was "a piece of cake."

NASA announced that between May 23rd and 25th, one segment of the primary mirror had been dinged by a micrometeorite bigger than the agency had expected when it analyzed the potential results of such impacts. "Things do degrade over time," Feinberg said. But he added that Webb had been engineered to minimize damage, and NASA said the event had not affected Webb's operation schedule.

Corrections 26-28 July 2022: The story was updated a) to reflect the fact that the Lagrange point L2 where Webb now orbits is not that of the "Earth-moon system" (as the story had originally reported) but rather the Earth-sun system
and b) to correct misstatements in the original posting about Webb's hardware for controlling its orientation.

Corrections 12 Aug. 2022: Alistair Glasse's name was incorrectly spelled in a previous version of this story, as was NIRCam (which we'd spelled as NIRcam); Webb's tertiary mirror (we'd originally reported only its primary and secondary mirrors) was also called out in this version.


This article appears in the September 2022 print issue as "Inside the Universe Machine."


Match ID: 102 Score: 2.14 source: spectrum.ieee.org age: 211 days
qualifiers: 2.14 energy

Andrew Ng: Unbiggen AI
Wed, 09 Feb 2022 15:31:12 +0000

Andrew Ng has serious street cred in artificial intelligence. He pioneered the use of graphics processing units (GPUs) to train deep learning models in the late 2000s with his students at Stanford University, cofounded Google Brain in 2011, and then served for three years as chief scientist for Baidu, where he helped build the Chinese tech giant's AI group. So when he says he has identified the next big shift in artificial intelligence, people listen. And that's what he told IEEE Spectrum in an exclusive Q&A.
---
Ng's current efforts are focused on his company Landing AI, which built a platform called LandingLens to help manufacturers improve visual inspection with computer vision. He has also become something of an evangelist for what he calls the data-centric AI movement, which he says can yield "small data" solutions to big issues in AI, including model efficiency, accuracy, and bias.

Andrew Ng on...

The great advances in deep learning over the past decade or so have been powered by ever-bigger models crunching ever-bigger amounts of data. Some people argue that that's an unsustainable trajectory. Do you agree that it can't go on that way?

Andrew Ng: This is a big question. We've seen foundation models in NLP [natural language processing]. I'm excited about NLP models getting even bigger, and also about the potential of building foundation models in computer vision. I think there's lots of signal to still be exploited in video: We have not been able to build foundation models yet for video because of compute bandwidth and the cost of processing video, as opposed to tokenized text. So I think that this engine of scaling up deep learning algorithms, which has been running for something like 15 years now, still has steam in it. Having said that, it only applies to certain problems, and there's a set of other problems that need small data solutions.

When you say you want a foundation model for computer vision, what do you mean by that?

Ng: This is a term coined by Percy Liang and some of my friends at Stanford to refer to very large models, trained on very large data sets, that can be tuned for specific applications. For example, GPT-3 is an example of a foundation model [for NLP]. Foundation models offer a lot of promise as a new paradigm in developing machine learning applications, but also challenges in terms of making sure that they're reasonably fair and free from bias, especially if many of us will be building on top of them.

What needs to happen for someone to build a foundation model for video?

Ng: I think there is a scalability problem. The compute power needed to process the large volume of images for video is significant, and I think that's why foundation models have arisen first in NLP. Many researchers are working on this, and I think we're seeing early signs of such models being developed in computer vision. But I'm confident that if a semiconductor maker gave us 10 times more processor power, we could easily find 10 times more video to build such models for vision.

Having said that, a lot of what's happened over the past decade is that deep learning has happened in consumer-facing companies that have large user bases, sometimes billions of users, and therefore very large data sets. While that paradigm of machine learning has driven a lot of economic value in consumer software, I find that that recipe of scale doesn't work for other industries.

It's funny to hear you say that, because your early work was at a consumer-facing company with millions of users.

Ng: Over a decade ago, when I proposed starting the Google Brain project to use Google's compute infrastructure to build very large neural networks, it was a controversial step. One very senior person pulled me aside and warned me that starting Google Brain would be bad for my career. I think he felt that the action couldn't just be in scaling up, and that I should instead focus on architecture innovation.

"In many industries where giant data sets simply don't exist, I think the focus has to shift from big data to good data. Having 50 thoughtfully engineered examples can be sufficient to explain to the neural network what you want it to learn."
—Andrew Ng, CEO & Founder, Landing AI

I remember when my students and I published the first NeurIPS workshop paper advocating using CUDA, a platform for processing on GPUs, for deep learning—a different senior person in AI sat me down and said, "CUDA is really complicated to program. As a programming paradigm, this seems like too much work." I did manage to convince him; the other person I did not convince.

I expect they're both convinced now.

Ng: I think so, yes.

Over the past year as I've been speaking to people about the data-centric AI movement, I've been getting flashbacks to when I was speaking to people about deep learning and scalability 10 or 15 years ago. In the past year, I've been getting the same mix of "there's nothing new here" and "this seems like the wrong direction."

How do you define data-centric AI, and why do you consider it a movement?

Ng: Data-centric AI is the discipline of systematically engineering the data needed to successfully build an AI system. For an AI system, you have to implement some algorithm, say a neural network, in code and then train it on your data set. The dominant paradigm over the last decade was to download the data set while you focus on improving the code. Thanks to that paradigm, over the last decade deep learning networks have improved significantly, to the point where for a lot of applications the code—the neural network architecture—is basically a solved problem. So for many practical applications, it's now more productive to hold the neural network architecture fixed, and instead find ways to improve the data.

When I started speaking about this, there were many practitioners who, completely appropriately, raised their hands and said, "Yes, we've been doing this for 20 years." This is the time to take the things that some individuals have been doing intuitively and make it a systematic engineering discipline.

The data-centric AI movement is much bigger than one company or group of researchers. My collaborators and I organized a data-centric AI workshop at NeurIPS, and I was really delighted at the number of authors and presenters that showed up.

You often talk about companies or institutions that have only a small amount of data to work with. How can data-centric AI help them?

Ng: You hear a lot about vision systems built with millions of images—I once built a face recognition system using 350 million images. Architectures built for hundreds of millions of images don't work with only 50 images. But it turns out, if you have 50 really good examples, you can build something valuable, like a defect-inspection system. In many industries where giant data sets simply don't exist, I think the focus has to shift from big data to good data. Having 50 thoughtfully engineered examples can be sufficient to explain to the neural network what you want it to learn.

When you talk about training a model with just 50 images, does that really mean you're taking an existing model that was trained on a very large data set and fine-tuning it? Or do you mean a brand new model that's designed to learn only from that small data set?

Ng: Let me describe what Landing AI does. When doing visual inspection for manufacturers, we often use our own flavor of RetinaNet. It is a pretrained model. Having said that, the pretraining is a small piece of the puzzle. What's a bigger piece of the puzzle is providing tools that enable the manufacturer to pick the right set of images [to use for fine-tuning] and label them in a consistent way. There's a very practical problem we've seen spanning vision, NLP, and speech, where even human annotators don't agree on the appropriate label. For big data applications, the common response has been: If the data is noisy, let's just get a lot of data and the algorithm will average over it. But if you can develop tools that flag where the data's inconsistent and give you a very targeted way to improve the consistency of the data, that turns out to be a more efficient way to get a high-performing system.

"Collecting more data often helps, but if you try to collect more data for everything, that can be a very expensive activity."
—Andrew Ng

For example, if you have 10,000 images where 30 images are of one class, and those 30 images are labeled inconsistently, one of the things we do is build tools to draw your attention to the subset of data that's inconsistent. So you can very quickly relabel those images to be more consistent, and this leads to improvement in performance.

Could this focus on high-quality data help with bias in data sets? If you're able to curate the data more before training?

Ng: Very much so. Many researchers have pointed out that biased data is one factor among many leading to biased systems. There have been many thoughtful efforts to engineer the data. At the NeurIPS workshop, Olga Russakovsky gave a really nice talk on this. At the main NeurIPS conference, I also really enjoyed Mary Gray's presentation, which touched on how data-centric AI is one piece of the solution, but not the entire solution. New tools like Datasheets for Datasets also seem like an important piece of the puzzle.

One of the powerful tools that data-centric AI gives us is the ability to engineer a subset of the data. Imagine training a machine-learning system and finding that its performance is okay for most of the data set, but its performance is biased for just a subset of the data. If you try to change the whole neural network architecture to improve the performance on just that subset, it's quite difficult. But if you can engineer a subset of the data you can address the problem in a much more targeted way.

When you talk about engineering the data, what do you mean exactly?

Ng: In AI, data cleaning is important, but the way the data has been cleaned has often been in very manual ways. In computer vision, someone may visualize images through a Jupyter notebook and maybe spot the problem, and maybe fix it. But I'm excited about tools that allow you to have a very large data set, tools that draw your attention quickly and efficiently to the subset of data where, say, the labels are noisy. Or to quickly bring your attention to the one class among 100 classes where it would benefit you to collect more data. Collecting more data often helps, but if you try to collect more data for everything, that can be a very expensive activity.

For example, I once figured out that a speech-recognition system was performing poorly when there was car noise in the background. Knowing that allowed me to collect more data with car noise in the background, rather than trying to collect more data for everything, which would have been expensive and slow.

What about using synthetic data, is that often a good solution?

Ng: I think synthetic data is an important tool in the tool chest of data-centric AI. At the NeurIPS workshop, Anima Anandkumar gave a great talk that touched on synthetic data. I think there are important uses of synthetic data that go beyond just being a preprocessing step for increasing the data set for a learning algorithm. I'd love to see more tools to let developers use synthetic data generation as part of the closed loop of iterative machine learning development.

Do you mean that synthetic data would allow you to try the model on more data sets?

Ng: Not really. Here's an example. Let's say you're trying to detect defects in a smartphone casing. There are many different types of defects on smartphones. It could be a scratch, a dent, pit marks, discoloration of the material, other types of blemishes. If you train the model and then find through error analysis that it's doing well overall but it's performing poorly on pit marks, then synthetic data generation allows you to address the problem in a more targeted way. You could generate more data just for the pit-mark category.

"In the consumer software Internet, we could train a handful of machine-learning models to serve a billion users. In manufacturing, you might have 10,000 manufacturers building 10,000 custom AI models."
—Andrew Ng

Synthetic data generation is a very powerful tool, but there are many simpler tools that I will often try first. Such as data augmentation, improving labeling consistency, or just asking a factory to collect more data.

To make these issues more concrete, can you walk me through an example? When a company approaches Landing AI and says it has a problem with visual inspection, how do you onboard them and work toward deployment?

Ng: When a customer approaches us we usually have a conversation about their inspection problem and look at a few images to verify that the problem is feasible with computer vision. Assuming it is, we ask them to upload the data to the LandingLens platform. We often advise them on the methodology of data-centric AI and help them label the data.

One of the foci of Landing AI is to empower manufacturing companies to do the machine learning work themselves. A lot of our work is making sure the software is fast and easy to use. Through the iterative process of machine learning development, we advise customers on things like how to train models on the platform, when and how to improve the labeling of data so the performance of the model improves. Our training and software supports them all the way through deploying the trained model to an edge device in the factory.

How do you deal with changing needs? If products change or lighting conditions change in the factory, can the model keep up?

Ng: It varies by manufacturer. There is data drift in many contexts. But there are some manufacturers that have been running the same manufacturing line for 20 years now with few changes, so they don't expect changes in the next five years. Those stable environments make things easier. For other manufacturers, we provide tools to flag when there's a significant data-drift issue. I find it really important to empower manufacturing customers to correct data, retrain, and update the model. Because if something changes and it's 3 a.m. in the United States, I want them to be able to adapt their learning algorithm right away to maintain operations.

In the consumer software Internet, we could train a handful of machine-learning models to serve a billion users. In manufacturing, you might have 10,000 manufacturers building 10,000 custom AI models. The challenge is, how do you do that without Landing AI having to hire 10,000 machine learning specialists?

So you're saying that to make it scale, you have to empower customers to do a lot of the training and other work.

Ng: Yes, exactly! This is an industry-wide problem in AI, not just in manufacturing. Look at health care. Every hospital has its own slightly different format for electronic health records. How can every hospital train its own custom AI model? Expecting every hospital's IT personnel to invent new neural-network architectures is unrealistic. The only way out of this dilemma is to build tools that empower the customers to build their own models by giving them tools to engineer the data and express their domain knowledge. That's what Landing AI is executing in computer vision, and the field of AI needs other teams to execute this in other domains.

Is there anything else you think it's important for people to understand about the work you're doing or the data-centric AI movement?

Ng: In the last decade, the biggest shift in AI was a shift to deep learning. I think it's quite possible that in this decade the biggest shift will be to data-centric AI. With the maturity of today's neural network architectures, I think for a lot of the practical applications the bottleneck will be whether we can efficiently get the data we need to develop systems that work well. The data-centric AI movement has tremendous energy and momentum across the whole community. I hope more researchers and developers will jump in and work on it.

This article appears in the April 2022 print issue as "Andrew Ng, AI Minimalist."


Match ID: 103 Score: 2.14 source: spectrum.ieee.org age: 358 days
qualifiers: 2.14 energy

How AI Will Change Chip Design
Tue, 08 Feb 2022 14:00:01 +0000

The end of Moore's Law is looming. Engineers and designers can do only so much to miniaturize transistors and pack as many of them as possible into chips. So they're turning to other approaches to chip design, incorporating technologies like AI into the process.
Samsung, for instance, is adding AI to its memory chips to enable processing in memory, thereby saving energy and speeding up machine learning. Speaking of speed, Google's TPU V4 AI chip has doubled its processing power compared with that of its previous version.
But AI holds still more promise and potential for the semiconductor industry. To better understand how AI is set to revolutionize chip design, we spoke with Heather Gorr, senior product manager for MathWorks' MATLAB platform.
How is AI currently being used to design the next generation of chips?
Heather Gorr: AI is such an important technology because it's involved in most parts of the cycle, including the design and manufacturing process. There's a lot of important applications here, even in the general process engineering where we want to optimize things. I think defect detection is a big one at all phases of the process, especially in manufacturing. But even thinking ahead in the design process, [AI now plays a significant role] when you're designing the light and the sensors and all the different components. There's a lot of anomaly detection and fault mitigation that you really want to consider.
Heather GorrMathWorks

Then, thinking about the logistical modeling that you see in any industry, there is always planned downtime that you want to mitigate; but you also end up having unplanned downtime. So, looking back at that historical data of when you've had those moments where maybe it took a bit longer than expected to manufacture something, you can take a look at all of that data and use AI to try to identify the proximate cause or to see something that might jump out even in the processing and design phases. We think of AI oftentimes as a predictive tool, or as a robot doing something, but a lot of times you get a lot of insight from the data through AI.

What are the benefits of using AI for chip design?

Gorr: Historically, we've seen a lot of physics-based modeling, which is a very intensive process. We want to do a reduced order model, where instead of solving such a computationally expensive and extensive model, we can do something a little cheaper. You could create a surrogate model, so to speak, of that physics-based model, use the data, and then do your parameter sweeps, your optimizations, your Monte Carlo simulations using the surrogate model. That takes a lot less time computationally than solving the physics-based equations directly. So, we're seeing that benefit in many ways, including the efficiency and economy that are the results of iterating quickly on the experiments and the simulations that will really help in the design.

So it's like having a digital twin in a sense?

Gorr: Exactly. That's pretty much what people are doing, where you have the physical system model and the experimental data. Then, in conjunction, you have this other model that you could tweak and tune and try different parameters and experiments that let sweep through all of those different situations and come up with a better design in the end.

So, it's going to be more efficient and, as you said, cheaper?

Gorr: Yeah, definitely. Especially in the experimentation and design phases, where you're trying different things. That's obviously going to yield dramatic cost savings if you're actually manufacturing and producing [the chips]. You want to simulate, test, experiment as much as possible without making something using the actual process engineering.

We've talked about the benefits. How about the drawbacks?

Gorr: The [AI-based experimental models] tend to not be as accurate as physics-based models. Of course, that's why you do many simulations and parameter sweeps. But that's also the benefit of having that digital twin, where you can keep that in mind—it's not going to be as accurate as that precise model that we've developed over the years.

Both chip design and manufacturing are system intensive; you have to consider every little part. And that can be really challenging. It's a case where you might have models to predict something and different parts of it, but you still need to bring it all together.

One of the other things to think about too is that you need the data to build the models. You have to incorporate data from all sorts of different sensors and different sorts of teams, and so that heightens the challenge.

How can engineers use AI to better prepare and extract insights from hardware or sensor data?

Gorr: We always think about using AI to predict something or do some robot task, but you can use AI to come up with patterns and pick out things you might not have noticed before on your own. People will use AI when they have high-frequency data coming from many different sensors, and a lot of times it's useful to explore the frequency domain and things like data synchronization or resampling. Those can be really challenging if you're not sure where to start.

One of the things I would say is, use the tools that are available. There's a vast community of people working on these things, and you can find lots of examples [of applications and techniques] on GitHub or MATLAB Central, where people have shared nice examples, even little apps they've created. I think many of us are buried in data and just not sure what to do with it, so definitely take advantage of what's already out there in the community. You can explore and see what makes sense to you, and bring in that balance of domain knowledge and the insight you get from the tools and AI.

What should engineers and designers consider when using AI for chip design?

Gorr: Think through what problems you're trying to solve or what insights you might hope to find, and try to be clear about that. Consider all of the different components, and document and test each of those different parts. Consider all of the people involved, and explain and hand off in a way that is sensible for the whole team.

How do you think AI will affect chip designers' jobs?

Gorr: It's going to free up a lot of human capital for more advanced tasks. We can use AI to reduce waste, to optimize the materials, to optimize the design, but then you still have that human involved whenever it comes to decision-making. I think it's a great example of people and technology working hand in hand. It's also an industry where all people involved—even on the manufacturing floor—need to have some level of understanding of what's happening, so this is a great industry for advancing AI because of how we test things and how we think about them before we put them on the chip.

How do you envision the future of AI and chip design?

Gorr: It's very much dependent on that human element—involving people in the process and having that interpretable model. We can do many things with the mathematical minutiae of modeling, but it comes down to how people are using it, how everybody in the process is understanding and applying it. Communication and involvement of people of all skill levels in the process are going to be really important. We're going to see less of those superprecise predictions and more transparency of information, sharing, and that digital twin—not only using AI but also using our human knowledge and all of the work that many people have done over the years.


Match ID: 104 Score: 2.14 source: spectrum.ieee.org age: 359 days
qualifiers: 2.14 energy

Outside the Box: After underperforming the stock market for years, alternative energy is red hot
Fri, 25 Sep 2020 14:39:17 GMT
Is clean tech finally a viable investment?
Match ID: 105 Score: 2.14 source: www.marketwatch.com age: 860 days
qualifiers: 2.14 energy

Stocks to Watch: Wisconsin Energy, Oracle, GE are stocks to watch
Mon, 23 Jun 2014 12:42:35 GMT
Wisconsin Energy Corp., Oracle Corp., and General Electric Co. may all see active trading after deals, or talk of deals.
Match ID: 106 Score: 2.14 source: www.marketwatch.com age: 3146 days
qualifiers: 2.14 energy

NASA's DART Mission Aims to Save the World
Fri, 23 Sep 2022 15:52:53 +0000

Armageddon ruined everything. Armageddon—the 1998 movie, not the mythical battlefield—told the story of an asteroid headed straight for Earth, and a bunch of swaggering roughnecks sent in space shuttles to blow it up with a nuclear weapon.
"Armageddon is big and noisy and stupid and shameless, and it's going to be huge at the box office," wrote Jay Carr of the Boston Globe.
Carr was right—the film was the year's second biggest hit (after Titanic)—and ever since, scientists have had to explain, patiently, that cluttering space with radioactive debris may not be the best way to protect ourselves. NASA is now trying a slightly less dramatic approach with a robotic mission called DART—short for Double Asteroid Redirection Test. On Monday at 7:14 p.m. EDT, if all goes well, the little spacecraft will crash into an asteroid called Dimorphos, about 11 million kilometers from Earth. Dimorphos is about 160 meters across, and orbits a 780-meter asteroid, 65803 Didymos. NASA TV plans to cover it live.
DART's end will be violent, but not blockbuster-movie-violent. Music won't swell and girlfriends back on Earth won't swoon. Mission managers hope the spacecraft, with a mass of about 600 kilograms, hitting at 22,000 km/h, will nudge the asteroid slightly in its orbit, just enough to prove that it's technologically possible in case a future asteroid has Earth in its crosshairs.
"Maybe once a century or so, there'll be an asteroid sizeable enough that we'd like to certainly know, ahead of time, if it was going to impact," says Lindley Johnson, who has the title of planetary defense officer at NASA.
"If you just take a hair off the orbital velocity, you've changed the orbit of the asteroid so that what would have been impact three or four years down the road is now a complete miss."
So take that, Hollywood! If DART succeeds, it will show there are better fuels to protect Earth than testosterone.
The risk of a comet or asteroid that wipes out civilization is really very small, but large enough that policymakers take it seriously. NASA, ordered by the U.S. Congress in 2005 to scan the inner solar system for hazards, has found nearly 900 so-called NEOs—near-Earth objects—at least a kilometer across, more than 95 percent of all in that size range that probably exist. It has plotted their orbits far into the future, and none of them stand more than a fraction of a percent chance of hitting Earth in this millennium.
The DART spacecraft should crash into the asteroid Dimorphos and slow it in its orbit around the larger asteroid Didymos. The LICIACube cubesat will fly in formation to take images of the impact.Johns Hopkins APL/NASA
But there are smaller NEOs, perhaps 140 meters or more in diameter, too small to end civilization but large enough to cause mass destruction if they hit a populated area. There may be 25,000 that come within 50 million km of Earth's orbit, and NASA estimates telescopes have only found about 40 percent of them. That's why scientists want to expand the search for them and have good ways to deal with them if necessary. DART is the first test.
NASA takes pains to say this is a low-risk mission. Didymos and Dimorphos never cross Earth's orbit, and computer simulations show that no matter where or how hard DART hits, it cannot possibly divert either one enough to put Earth in danger. Scientists want to see if DART can alter Dimorphos's speed by perhaps a few centimeters per second.
The DART spacecraft, a 1-meter cube with two long solar panels, is elegantly simple, equipped with a telescope called DRACO, hydrazine maneuvering thrusters, a xenon-fueled ion engine and a navigation system called SMART Nav. It was launched by a SpaceX rocket in November. About 4 hours and 90,000 km before the hoped-for impact, SMART Nav will take over control of the spacecraft, using optical images from the telescope. Didymos, the larger object, should be a point of light by then; Dimorphos, the intended target, will probably not appear as more than one pixel until about 50 minutes before impact. DART will send one image per second back to Earth, but the spacecraft is autonomous; signals from the ground, 38 light-seconds away, would be useless for steering as the ship races in.
The DART spacecraft separated from its SpaceX Falcon 9 launch vehicle, 55 minutes after liftoff from Vandenberg Space Force Base, in California, 24 November 2021. In this image from the rocket, the spacecraft had not yet unfurled its solar panels.NASA

What's more, nobody knows the shape or consistency of little Dimorphos. Is it a solid boulder or a loose cluster of rubble? Is it smooth or craggy, round or elongated? "We're trying to hit the center," says Evan Smith, the deputy mission systems engineer at the Johns Hopkins Applied Physics Laboratory, which is running DART. "We don't want to overcorrect for some mountain or crater on one side that's throwing an odd shadow or something."

So on final approach, DART will cover 800 km without any steering. Thruster firings could blur the last images of Dimorphos's surface, which scientists want to study. Impact should be imaged from about 50 km away by an Italian-made minisatellite, called LICIACube, which DART released two weeks ago.

"In the minutes following impact, I know everybody is going be high fiving on the engineering side," said Tom Statler, DART's program scientist at NASA, "but I'm going be imagining all the cool stuff that is actually going on on the asteroid, with a crater being dug and ejecta being blasted off."

There is, of course, a possibility that DART will miss, in which case there should be enough fuel on board to allow engineers to go after a backup target. But an advantage of the Didymos-Dimorphos pair is that it should help in calculating how much effect the impact had. Telescopes on Earth (plus the Hubble and Webb space telescopes) may struggle to measure infinitesimal changes in the orbit of Dimorphos around the sun; it should be easier to see how much its orbit around Didymos is affected. The simplest measurement may be of the changing brightness of the double asteroid, as Dimorphos moves in front of or behind its partner, perhaps more quickly or slowly than it did before impact.

"We are moving an asteroid," said Statler. "We are changing the motion of a natural celestial body in space. Humanity's never done that before."


Match ID: 107 Score: 1.43 source: spectrum.ieee.org age: 132 days
qualifiers: 1.43 nuclear

Filter efficiency 85.882 (108 matches/765 results)