Categories

Date/Time of Last Update: Fri Feb 3 03:00:31 2023 UTC






********** MUSIC **********
return to top



Filter efficiency 100.000 (0 matches/765 results)


********** HEALTH **********
return to top



Garmin Forerunner 255 Review: Great Running Watch
Sun, 29 Jan 2023 12:00:00 +0000
Garmin's latest wearable for runners and triathletes adds a new Morning Report to track your daily fitness.
Match ID: 0 Score: 35.71 source: www.wired.com age: 4 days
qualifiers: 25.00 fitness, 10.71 athlete

'Watch this creep': the women exposing gym harassment on TikTok
Thu, 02 Feb 2023 06:00:52 GMT


The hashtag 'gym weirdos' has received nearly 2m views as women covertly record their experiences

Women have long been hyper-vigilant about unwanted male attention at the gym. But before smartphones, the sense they were being stared at was more of a feeling than a certainty.

Now catching perceived offenders in action has become its own sport on TikTok, with women covertly leaving their phones on record and then watching the resulting video to see who was staring at their behind while they were doing squats.

Continue reading...
Match ID: 1 Score: 35.00 source: www.theguardian.com age: 0 days
qualifiers: 35.00 fitness

Top 10 Best PLR(Private Label Rights) Websites | Which One You Should Join in 2022?
Sat, 26 Feb 2022 13:36:00 +0000


Content creation is one of the biggest struggles for many marketers and business owners. It often requires both time and financial resources, especially if you plan to hire a writer.


Today, we have a fantastic opportunity to use other people's products by purchasing Private Label Rights.


To find a good PLR website, first, determine the type of products you want to acquire. One way to do this is to choose among membership sites or PLR product stores. Following are 10 great sites that offer products in both categories.

What are PLR websites?
Private Label Rights (PLR) products are digital products that can be in the form of an ebook, software, online course videos, value-packed articles, etc. You can use these products with some adjustments to sell as your own under your own brand and keep all the money and profit yourself without wasting your time on product creation.

The truth is that locating the best website for PLR materials can be a time-consuming and expensive exercise. That's why we have researched, analyzed, and ranked the best 10 websites:
1. PLR.me
PLR.me is of the best places to get PLR content in 2021-2022. It offers a content marketing system that comes with courses, brandable tools, and more. It is the most trusted PLR website, among other PLR sites. The PLR.me platform features smart digital caching PLR tools for health and wellness professionals. The PLR.me platform, which was built on advanced caching technology, has been well-received by big brands such as Toronto Sun and Entrepreneur. The best thing about this website is its content marketing automation tools.

Pricing
Pay-as-you-go Plan – $22

100 Monthly Plan – $99/month

400 Annual Plan – $379/year

800 Annual Plan – $579/year

2500 Annual Plan – $990/year
Pros
Access over 15,940+ ready-to-use PLR coaching resources.

Content marketing and sliding tools are provided by the site.

You can create courses, products, webinars, emails, and nearly anything else you can dream of.

You can cancel your subscription anytime.
Cons
2. InDigitalWorks
InDigitalWorks is a leading private label rights membership website established in 2008. As of now, it has more than 100,000 members from around the globe have joined the platform. The site offers thousands of ready-to-be-sold digital products for online businesses in every single niche possible. InDigitalWorks features hundreds of electronic books, software applications, templates, graphics, videos that you can sell right away.

Pricing:
3 Months Plan – $39

1 Year Plan – $69

Lifetime Plan – $79
Pros
IndigitalWorks promotes new authors by providing them with 200 free products for download.

Largest and most reputable private label rights membership site.

20000+ digital products

137 training videos provided by experts to help beginners set up and grow their online presence for free.

10 GB of web hosting will be available on a reliable server.
Cons
3. BuyQualityPLR
BuyQualityPLR's website is a Top PLR of 2021-2022! It's a source for major Internet Marketing Products and Resources. Whether you're an Affiliate Marketer, Product Creator, Course Seller, BuyQualityPLR can assist you in the right direction. You will find several eBooks and digital products related to the Health and Fitness niche, along with a series of Security-based products. If you search for digital products, Resell Rights Products, Private Label Rights Products, or Internet Marketing Products, BuyQualityPLR is among the best websites for your needs.

Pricing
Free PLR articles packs, ebooks, and other digital products are available

Price ranges from 3.99$ to 99.9$
Pros
Everything on this site is written by professionals

The quick download features available

Doesn't provide membership.

Offers thousand of PLR content in many niches

Valuable courses available
Cons
4. IDPLR
The IDPLR website has helped thousands of internet marketers since 2008. This website follows a membership approach and allows you to gain access to thousands of PLR products in different niches. The best thing about this site is the quality of the products, which is extremely impressive.

This is the best PLR website of 2021-2022, offering over 200k+ high-quality articles. It also gives you graphics, templates, ebooks, and audio.

Pricing
3 Months ACCESS: $39

1 YEAR ACCESS: $69

LIFETIME ACCESS: $79
Pros
You will have access to over 12,590 PLR products.

You will get access to training tutorials and Courses in a Gold membership.

10 GB of web hosting will be available on a reliable server.

You will receive 3D eCover Software

It offers an unlimited download limit

Most important, you will get a 30 day money-back guarantee
Cons:
5. PLRMines
PLRmines is a leading digital product library for private label rights products. The site provides useful information on products that you can use to grow your business, as well as licenses for reselling the content. You can either purchase a membership or get access through a free trial, and you can find unlimited high-quality resources via the site's paid or free membership. Overall, the site is an excellent resource for finding outstanding private label rights content.

Pricing
Pros
4000+ ebooks from top categories

Members have access to more than 660 instructional videos covering all kinds of topics in a membership area.

You will receive outstanding graphics that are ready to use.

They also offer a variety of helpful resources and tools, such as PLR blogs, WordPress themes, and plugins
Cons
6. Super-Resell
Super-Resell is another remarkable provider of PLR material. The platform was established in 2009 and offers valuable PLR content to users. Currently, the platform offers standard lifetime memberships and monthly plans at an affordable price. Interested users can purchase up to 10,000 products with digital rights or rights of re-sale. Super-Resell offers a wide range of products such as readymade websites, article packs, videos, ebooks, software, templates, and graphics, etc.

Pricing
6 Months Membership: $49.90

Lifetime membership: $129
Pros
It offers you products that come with sales pages and those without sales pages.

You'll find thousands of digital products that will help your business grow.

Daily News update
Cons
7. Unstoppable PLR
UnStoppablePLR was launched in 2006 by Aurelius Tjin, an internet marketer. Over the last 15 years, UnStoppablePLR has provided massive value to users by offering high-quality PLR content. The site is one of the best PLR sites because of its affordability and flexibility.

Pricing
Pros
You'll get 30 PLR articles in various niches for free.

100% money-back guarantee.

Members get access to community

It gives you access to professionally designed graphics and much more.
Cons
8. Resell Rights Weekly
Resell Rights Weekly, a private label rights (PLR) website, provides exceptional PLR content. It is among the top free PLR websites that provide free membership. You will get 728+ PLR products completely free and new products every single week. The Resell Rights Weekly gives you free instant access to all products and downloads the ones you require.

Pricing
Pros
Lots of products available free of cost

Free access to the members forum
Cons
9. MasterResellRights
MasterResellRights was established in 2006, and it has helped many successful entrepreneurs. Once you join MasterResellRights, you will get access to more than 10,000 products and services from other members. It is one of the top PLR sites that provide high-quality PLR products to members across the globe. You will be able to access a lot of other membership privileges at no extra price. The website also provides PLR, MRR, and RR license products.

Pricing
⦁

One Month Membership: $19.97

⦁

Three Month Membership: $47.00

Pros
⦁

Access more than 10,000 high-quality, PLR articles in different niches.

⦁

Get daily fresh new updates

⦁

Users get 8 GB of hosting space

⦁

You can pay using PayPal

Cons
⦁

Only members have access to the features of this site.
10. BigProductStore
BigProductStore is a popular private label rights website that offers tens of thousands of digital products. These include software, videos, video courses, eBooks, and many others that you can resell, use as you want, or sell and keep 100% of the profit.

The PLR website updates its product list daily. It currently offers over 10,000 products.

The site offers original content for almost every niche and when you register as a member, you can access the exclusive products section where you can download a variety of high-quality, unique, and exclusive products.

Pricing
Monthly Plan: $19.90/Month 27% off

One-Time-Payment: $98.50 50% off

Monthly Ultimate: $29.90/Month 36% off

One-Time-Payment Ultimate: $198.50 50% off
Pros
You can use PLR products to generate profits, give them as bonuses for your affiliate promotion campaign, or rebrand them and create new unique products.

Lifetime memberships for PLR products can save you money if you're looking for a long-term solution to bulk goods.

The website is updated regularly with fresh, quality content.
Cons
Product descriptions may not provide much detail, so it can be difficult to know just what you're downloading.

Some product categories such as WP Themes and articles are outdated.

Match ID: 2 Score: 5.00 source: www.crunchhype.com age: 341 days
qualifiers: 5.00 fitness

Filter efficiency 99.608 (3 matches/765 results)


********** TRAVEL **********
return to top



Bill Gates would rather pay for vaccines than travel to Mars
Fri, 03 Feb 2023 00:13:16 GMT
The Microsoft co-founder also believes artificial intelligence will "dramatically" transform humanity.
Match ID: 0 Score: 35.00 source: www.bbc.co.uk age: 0 days
qualifiers: 35.00 travel(|ing)

House GOP Spends First Hearing on the Border Casting Joe Biden as an International Crime Boss
Thu, 02 Feb 2023 21:28:49 +0000


The new Republican majority delivered few surprises and lots of paranoid rhetoric on Capitol Hill Wednesday.

The post House GOP Spends First Hearing on the Border Casting Joe Biden as an International Crime Boss appeared first on The Intercept.


Match ID: 1 Score: 35.00 source: theintercept.com age: 0 days
qualifiers: 35.00 travel(|ing)

Laying the Foundation for Extended Reality
Thu, 02 Feb 2023 19:00:01 +0000

Some observers say the metaverse is an expanded set of digital worlds that will grow out of the online environments that people are already familiar with, such as enhancing the extended-reality (XR) experience used in online gaming. The world they imagine is expected to offer new features and capabilities that accelerate society's digital transformation and enhance sustainability by reducing the need for people to travel to meetings and perform resource-intensive activities.
Others say the metaverse will usher in a decentralized ecosystem that empowers users to create digital assets of their own choosing and engage in digital commerce. Because the architecture would be open, decentralized, and without gatekeepers, this version is expected to democratize the Internet by making it transparent, accessible, and interoperable to everyone.
---
However the metaverse evolves, one thing is certain: It has tremendous potential to fundamentally transform the ways we work, learn, play, and live. But there will be issues to deal with along the way.
That is why the IEEE Standards Association (IEEE SA) is working to help define, develop, and deploy the technologies, applications, and governance practices needed to help turn metaverse concepts into practical realities, and to drive new markets.
Technical and societal challenges
The technical and societal challenges that come with designing and building metaverse environments include:
Better user interfaces.
Lower system latency.
More tightly integrated, interoperable XR technologies.
Better 3D modeling and volumetric video rendering.
Improved ways to acquire, render, store, and protect geospatial data.
Lower power consumption.
Interacting with the Internet.
Consensus is needed to address the wide variety of views held on technosocial issues such as user identity, credentialing, privacy, openness, ethics, accessibility, and user safety.
New technical standards
IEEE SA recently formed its metaverse standards committee, the first committee of a major worldwide standards development organization designed to advance metaverse-related technologies and applications. It will do so by developing and maintaining technical standards, creating recommended practices, and writing guides.
In addition, technical standards and activities are incubating new ideas on topics that are expected to be of great interest to industry.
The IEEE P2048 Standard for Metaverse: Terminology, Definitions, and Taxonomy, for example, is designed to define the vocabulary, categories, and levels of a metaverse to establish a common ground for ongoing discussions, facilitate the sustainable development of metaverse-related activities, and promote the healthy growth of metaverse markets.
The IEEE P7016 Standard for Ethically Aligned Design and Operation of Metaverse Systems will provide a high-level overview of the technosocial aspects of metaverse systems and specify an ethical assessment methodology for use in their design and operation. The standard will include guidance to developers on how to adapt their processes to prioritize ethically aligned design. In addition, IEEE P7016 will help define ethical system content on accessibility and functional safety. Also included will be guidance on how to promote ethically aligned values and robust public engagement in the research, implementation, and proliferation of metaverse systems to increase human well-being and environmental sustainability.
Two industry-focused initiatives
IEEE SA also recently launched two Industry Connections activities specifically for the metaverse. The IC program facilitates collaboration and consensus-building among participants. It also provides IEEE resources to help produce standards proposals; white papers and other reports; events; software tools; and Web services.
The Decentralized Metaverse Initiative has identified a goal of developing and providing guidelines for implementing decentralized metaverses, which not only could capitalize on intellectual property and virtual assets in decentralized ways but also could benefit from other potential features of decentralized architectures.
The Persistent Computing for Metaverse Initiative will focus on the technologies needed to build, operate, and upgrade metaverse experiences. It includes computation, storage, communications, data structures, and artificial intelligence. This group will facilitate discussions and collaborations on persistent computing, steer and give advice on research and development, and provide technical guidelines and references.
Webinars with experts
The IEEE Metaverse Congress offers a series of webinars that provide a comprehensive, global view from experts who are involved with the technology's development, design, and governance.

Join the Metaverse Community to help develop this new area, advance your organization's viewpoint, and engage with others.

This article is an edited excerpt of the "Why Are Standards Important for the Metaverse?" blog entry, published in November 2022.


Match ID: 2 Score: 35.00 source: spectrum.ieee.org age: 0 days
qualifiers: 35.00 travel(|ing)

Landowner blocks plans for green walkway through Sussex estate
Thu, 02 Feb 2023 15:49:12 GMT


Sir Richard Kleinwort has not given permission for viable walking and cycling route between Burgess Hill and Haywards Heath

An aristocrat is at odds with his local council after blocking plans for a green walkway linking two Sussex towns through his estate, which would give children a safe route to walk or cycle home from school.

Local people complain that to travel between Burgess Hill and Haywards Heath, they have to use two winding country roads with no pavements and fast traffic. Mid Sussex district council has proposed a "green path" through the lush fields and pretty woodland of the nearby area, where people could walk and cycle.

Continue reading...
Match ID: 3 Score: 35.00 source: www.theguardian.com age: 0 days
qualifiers: 35.00 travel(|ing)

Bringing music to the masses... on a tram
Thu, 02 Feb 2023 13:53:11 GMT
Two French musicians brought a piano to entertain travellers in Nantes, France.
Match ID: 4 Score: 35.00 source: www.bbc.co.uk age: 0 days
qualifiers: 35.00 travel(|ing)

'The needle in the haystack': radioactive capsule found in Australia after extensive search – video
Wed, 01 Feb 2023 13:32:05 GMT


A tiny radioactive capsule that was lost in the Australian outback for more than two weeks and posed a 'significant public health risk' has been found by the side of the road. The 8mm x 6mm capsule, which fell from a secure device on a truck travelling from a Rio Tinto mine in the Pilbara region of Western Australia to Perth, was found south of the town of Newman. The Australian defence force is now verifying the device by its serial number. It is being stored at a secure location in Newman before being transported to Perth on Thursday, inside a lead container to shield people from radiation

► Subscribe to Guardian Australia on YouTube

Continue reading...
Match ID: 5 Score: 35.00 source: www.theguardian.com age: 1 day
qualifiers: 35.00 travel(|ing)

Transparency Depends on Digital Breadcrumbs
Tue, 31 Jan 2023 16:00:05 +0000

From the moment we wake up and reach for our smartphones and throughout the day as we text each other, upload selfies to social media, shop, commute, work, work out, watch streaming media, pay bills, and travel, and even while we're sleeping, we spew personal data like jets sketching contrails across the sky.
An astonishing amount of that data is recorded, stored, analyzed, and shared by media companies looking to pitch you content and ads, retailers aiming to sell you more of what you've already bought, and potential distant relatives hitting you up on genealogy sites. And sometimes, if you're suspected of participating in illegal activities, that data can bring you under the scrutiny of law enforcement officials.
---
Contributing Editor Mark Harris spent months poring over court documents and other records to understand how the U.S. Federal Bureau of Investigation and other agencies exploited vast troves of data to conduct the largest criminal investigation in U.S. history: into the violent overtaking of the Capitol building on 6 January 2021.

The events of that day unfolded on live television watched by millions. But in order for investigators to identify suspects amidst a mob of thousands, it had to cast a very wide net and sought the cooperation of tech giants like Google, Facebook, and Snap and carriers like Verizon and T-Mobile. As Harris painstakingly documents in "How the Police Exploited the Capitol Rioters' Digital Records," some of the information the FBI used was intentionally shared by rioters on social media, while other information was gleaned from the kind of data we all heedlessly cast off during the course of the day, like the order for pizza that landed one group of rioters in hot water or the automated license-plate readings that were cited in 20 cases.

"In the eternal struggle between security and privacy, the best that digital-rights activists can hope for is to watch the investigators as closely as they are watching us." —Mark Harris

The ability to ingest multiple data streams and analyze them to trace rioters' journeys to, through, and back from the Capitol has led to 950 arrests, with more than half leading to guilty pleas and 40 to guilty verdicts as of this writing. But as the privacy advocates Harris interviewed point out, while these tools helped law enforcement hold some people accountable for their actions that day, those same tools can be used by the state against law-abiding citizens, not just in the United States, but anywhere. And the data we make available (knowingly or not), often for the sake of convenience or as the price of admission, leaves us vulnerable to bad actors, be they governments, corporations, or individuals.

The writer David Brin foretold a version of our current panopticon in his 1998 book The Transparent Society. In it, he acknowledges the risks of surveillance technology but contends that the very ubiquity of that technology is in itself a safeguard against abuse by giving everyone the ability to shine a light on the dark corners of individual and institutional behavior: His stance jibes with Harris's final observation: "In the eternal struggle between security and privacy, the best that digital-rights activists can hope for is to watch the investigators as closely as they are watching us."

But as Brin points out, watching the watchers isn't enough to guarantee a free and open society. As data-driven prosecutions for the 6 January insurrection continue, it's worth considering the linkage Brin makes between liberty and accountability, which he says, "is the one fundamental ingredient on which liberty thrives. Without the accountability that derives from openness—enforceable upon even the mightiest individuals and institutions—how can freedom survive?"


Match ID: 6 Score: 35.00 source: spectrum.ieee.org age: 2 days
qualifiers: 35.00 travel(|ing)

Roboticists Want to Give You a Third Arm
Sun, 29 Jan 2023 16:00:04 +0000

What could you do with an extra limb? Consider a surgeon performing a delicate operation, one that needs her expertise and steady hands—all three of them. As her two biological hands manipulate surgical instruments, a third robotic limb that's attached to her torso plays a supporting role. Or picture a construction worker who is thankful for his extra robotic hand as it braces the heavy beam he's fastening into place with his other two hands. Imagine wearing an exoskeleton that would let you handle multiple objects simultaneously, like Spiderman's Dr. Octopus. Or contemplate the out-there music a composer could write for a pianist who has 12 fingers to spread across the keyboard.
Such scenarios may seem like science fiction, but recent progress in robotics and neuroscience makes extra robotic limbs conceivable with today's technology. Our research groups at Imperial College London and the University of Freiburg, in Germany, together with partners in the European project NIMA, are now working to figure out whether such augmentation can be realized in practice to extend human abilities. The main questions we're tackling involve both neuroscience and neurotechnology: Is the human brain capable of controlling additional body parts as effectively as it controls biological parts? And if so, what neural signals can be used for this control?
---
We think that extra robotic limbs could be a new form of human augmentation, improving people's abilities on tasks they can already perform as well as expanding their ability to do things they simply cannot do with their natural human bodies. If humans could easily add and control a third arm, or a third leg, or a few more fingers, they would likely use them in tasks and performances that went beyond the scenarios mentioned here, discovering new behaviors that we can't yet even imagine.
Levels of human augmentation
Robotic limbs have come a long way in recent decades, and some are already used by people to enhance their abilities. Most are operated via a joystick or other hand controls. For example, that's how workers on manufacturing lines wield mechanical limbs that hold and manipulate components of a product. Similarly, surgeons who perform robotic surgery sit at a console across the room from the patient. While the surgical robot may have four arms tipped with different tools, the surgeon's hands can control only two of them at a time. Could we give these surgeons the ability to control four tools simultaneously?
Robotic limbs are also used by people who have amputations or paralysis. That includes people in powered wheelchairs controlling a robotic arm with the chair's joystick and those who are missing limbs controlling a prosthetic by the actions of their remaining muscles. But a truly mind-controlled prosthesis is a rarity.
If humans could easily add and control a third arm, they would likely use them in new behaviors that we can't yet even imagine.
The pioneers in brain-controlled prosthetics are people with tetraplegia, who are often paralyzed from the neck down. Some of these people have boldly volunteered for clinical trials of brain implants that enable them to control a robotic limb by thought alone, issuing mental commands that cause a robot arm to lift a drink to their lips or help with other tasks of daily life. These systems fall under the category of brain-machine interfaces (BMI). Other volunteers have used BMI technologies to control computer cursors, enabling them to type out messages, browse the Internet, and more. But most of these BMI systems require brain surgery to insert the neural implant and include hardware that protrudes from the skull, making them suitable only for use in the lab.
Augmentation of the human body can be thought of as having three levels. The first level increases an existing characteristic, in the way that, say, a powered exoskeleton can give the wearer super strength. The second level gives a person a new degree of freedom, such as the ability to move a third arm or a sixth finger, but at a cost—if the extra appendage is controlled by a foot pedal, for example, the user sacrifices normal mobility of the foot to operate the control system. The third level of augmentation, and the least mature technologically, gives a user an extra degree of freedom without taking mobility away from any other body part. Such a system would allow people to use their bodies normally by harnessing some unused neural signals to control the robotic limb. That's the level that we're exploring in our research.
Deciphering electrical signals from muscles
Third-level human augmentation can be achieved with invasive BMI implants, but for everyday use, we need a noninvasive way to pick up brain commands from outside the skull. For many research groups, that means relying on tried-and-true electroencephalography (EEG) technology, which uses scalp electrodes to pick up brain signals. Our groups are working on that approach, but we are also exploring another method: using electromyography (EMG) signals produced by muscles. We've spent more than a decade investigating how EMG electrodes on the skin's surface can detect electrical signals from the muscles that we can then decode to reveal the commands sent by spinal neurons.
Electrical signals are the language of the nervous system. Throughout the brain and the peripheral nerves, a neuron "fires" when a certain voltage—some tens of millivolts—builds up within the cell and causes an action potential to travel down its axon, releasing neurotransmitters at junctions, or synapses, with other neurons, and potentially triggering those neurons to fire in turn. When such electrical pulses are generated by a motor neuron in the spinal cord, they travel along an axon that reaches all the way to the target muscle, where they cross special synapses to individual muscle fibers and cause them to contract. We can record these electrical signals, which encode the user's intentions, and use them for a variety of control purposes.
Deciphering the individual neural signals based on what can be read by surface EMG, however, is not a simple task. A typical muscle receives signals from hundreds of spinal neurons. Moreover, each axon branches at the muscle and may connect with a hundred or more individual muscle fibers distributed throughout the muscle. A surface EMG electrode picks up a sampling of this cacophony of pulses.
A breakthrough in noninvasive neural interfaces came with the discovery in 2010 that the signals picked up by high-density EMG, in which tens to hundreds of electrodes are fastened to the skin, can be disentangled, providing information about the commands sent by individual motor neurons in the spine. Such information had previously been obtained only with invasive electrodes in muscles or nerves. Our high-density surface electrodes provide good sampling over multiple locations, enabling us to identify and decode the activity of a relatively large proportion of the spinal motor neurons involved in a task. And we can now do it in real time, which suggests that we can develop noninvasive BMI systems based on signals from the spinal cord.
A typical muscle receives signals from hundreds of spinal neurons.
The current version of our system consists of two parts: a training module and a real-time decoding module. To begin, with the EMG electrode grid attached to their skin, the user performs gentle muscle contractions, and we feed the recorded EMG signals into the training module. This module performs the difficult task of identifying the individual motor neuron pulses (also called spikes) that make up the EMG signals. The module analyzes how the EMG signals and the inferred neural spikes are related, which it summarizes in a set of parameters that can then be used with a much simpler mathematical prescription to translate the EMG signals into sequences of spikes from individual neurons.
With these parameters in hand, the decoding module can take new EMG signals and extract the individual motor neuron activity in real time. The training module requires a lot of computation and would be too slow to perform real-time control itself, but it usually has to be run only once each time the EMG electrode grid is fixed in place on a user. By contrast, the decoding algorithm is very efficient, with latencies as low as a few milliseconds, which bodes well for possible self-contained wearable BMI systems. We validated the accuracy of our system by comparing its results with signals obtained concurrently by two invasive EMG electrodes inserted into the user's muscle.
Exploiting extra bandwidth in neural signals
Developing this real-time method to extract signals from spinal motor neurons was the key to our present work on controlling extra robotic limbs. While studying these neural signals, we noticed that they have, essentially, extra bandwidth. The low-frequency part of the signal (below about 7 hertz) is converted into muscular force, but the signal also has components at higher frequencies, such as those in the beta band at 13 to 30 Hz, which are too high to control a muscle and seem to go unused. We don't know why the spinal neurons send these higher-frequency signals; perhaps the redundancy is a buffer in case of new conditions that require adaptation. Whatever the reason, humans evolved a nervous system in which the signal that comes out of the spinal cord has much richer information than is needed to command a muscle.
That discovery set us thinking about what could be done with the spare frequencies. In particular, we wondered if we could take that extraneous neural information and use it to control a robotic limb. But we didn't know if people would be able to voluntarily control this part of the signal separately from the part they used to control their muscles. So we designed an experiment to find out.
In our first proof-of-concept experiment, volunteers tried to use their spare neural capacity to control computer cursors. The setup was simple, though the neural mechanism and the algorithms involved were sophisticated. Each volunteer sat in front of a screen, and we placed an EMG system on their leg, with 64 electrodes in a 4-by-10-centimeter patch stuck to their shin over the tibialis anterior muscle, which flexes the foot upward when it contracts. The tibialis has been a workhorse for our experiments: It occupies a large area close to the skin, and its muscle fibers are oriented along the leg, which together make it ideal for decoding the activity of spinal motor neurons that innervate it.
These are some results from the experiment in which low- and high-frequency neural signals, respectively, controlled horizontal and vertical motion of a computer cursor. Colored ellipses (with plus signs at centers) show the target areas. The top three diagrams show the trajectories (each one starting at the lower left) achieved for each target across three trials by one user. At bottom, dots indicate the positions achieved across many trials and users. Colored crosses mark the mean positions and the range of results for each target.Source: M. Bräcklein et al., Journal of Neural Engineering
We asked our volunteers to steadily contract the tibialis, essentially holding it tense, and throughout the experiment we looked at the variations within the extracted neural signals. We separated these signals into the low frequencies that controlled the muscle contraction and spare frequencies at about 20 Hz in the beta band, and we linked these two components respectively to the horizontal and vertical control of a cursor on a computer screen. We asked the volunteers to try to move the cursor around the screen, reaching all parts of the space, but we didn't, and indeed couldn't, explain to them how to do that. They had to rely on the visual feedback of the cursor's position and let their brains figure out how to make it move.
Remarkably, without knowing exactly what they were doing, these volunteers mastered the task within minutes, zipping the cursor around the screen, albeit shakily. Beginning with one neural command signal—contract the tibialis anterior muscle—they were learning to develop a second signal to control the computer cursor's vertical motion, independently from the muscle control (which directed the cursor's horizontal motion). We were surprised and excited by how easily they achieved this big first step toward finding a neural control channel separate from natural motor tasks. But we also saw that the control was not accurate enough for practical use. Our next step will be to see if more accurate signals can be obtained and if people can use them to control a robotic limb while also performing independent natural movements.
We are also interested in understanding more about how the brain performs feats like the cursor control. In a recent study using a variation of the cursor task, we concurrently used EEG to see what was happening in the user's brain, particularly in the area associated with the voluntary control of movements. We were excited to discover that the changes happening to the extra beta-band neural signals arriving at the muscles were tightly related to similar changes at the brain level. As mentioned, the beta neural signals remain something of a mystery since they play no known role in controlling muscles, and it isn't even clear where they originate. Our result suggests that our volunteers were learning to modulate brain activity that was sent down to the muscles as beta signals. This important finding is helping us unravel the potential mechanisms behind these beta signals.
Meanwhile, at Imperial College London we have set up a system for testing these new technologies with extra robotic limbs, which we call the MUlti-limb Virtual Environment, or MUVE. Among other capabilities, MUVE will enable users to work with as many as four lightweight wearable robotic arms in scenarios simulated by virtual reality. We plan to make the system open for use by other researchers worldwide.
Next steps in human augmentation
Connecting our control technology to a robotic arm or other external device is a natural next step, and we're actively pursuing that goal. The real challenge, however, will not be attaching the hardware, but rather identifying multiple sources of control that are accurate enough to perform complex and precise actions with the robotic body parts.

We are also investigating how the technology will affect the neural processes of the people who use it. For example, what will happen after someone has six months of experience using an extra robotic arm? Would the natural plasticity of the brain enable them to adapt and gain a more intuitive kind of control? A person born with six-fingered hands can have fully developed brain regions dedicated to controlling the extra digits, leading to exceptional abilities of manipulation. Could a user of our system develop comparable dexterity over time? We're also wondering how much cognitive load will be involved in controlling an extra limb. If people can direct such a limb only when they're focusing intently on it in a lab setting, this technology may not be useful. However, if a user can casually employ an extra hand while doing an everyday task like making a sandwich, then that would mean the technology is suited for routine use.

Whatever the reason, humans evolved a nervous system in which the signal that comes out of the spinal cord has much richer information than is needed to command a muscle.

Other research groups are pursuing the same neuroscience questions. Some are experimenting with control mechanisms involving either scalp-based EEG or neural implants, while others are working on muscle signals. It is early days for movement augmentation, and researchers around the world have just begun to address the most fundamental questions of this emerging field.

Two practical questions stand out: Can we achieve neural control of extra robotic limbs concurrently with natural movement, and can the system work without the user's exclusive concentration? If the answer to either of these questions is no, we won't have a practical technology, but we'll still have an interesting new tool for research into the neuroscience of motor control. If the answer to both questions is yes, we may be ready to enter a new era of human augmentation. For now, our (biological) fingers are crossed.


Match ID: 7 Score: 25.00 source: spectrum.ieee.org age: 4 days
qualifiers: 25.00 travel(|ing)

The Best Amazon Fire Tablet (2023): Which Model Should You Buy?
Sun, 29 Jan 2023 13:00:00 +0000
Whether you need a travel-friendly slate or something affordable for the kids, we tested every model to find the right one for everybody.
Match ID: 8 Score: 25.00 source: www.wired.com age: 4 days
qualifiers: 25.00 travel(|ing)

Why EVs Aren't a Climate Change Panacea
Sat, 28 Jan 2023 15:44:01 +0000

"Electric cars will not save the climate. It is completely wrong," Fatih Birol, Executive Director of the International Energy Agency (IEA), has stated.

If Birol were from Maine, he might have simply observed, "You can't get there from here."
This is not to imply in any way that electric vehicles are worthless. Analysis by the International Council on Clean Transportation (ICCT) argues that EVs are the quickest means to decarbonize motorized transport. However, EVs are not by themselves in any way going to achieve the goal of net zero by 2050.
There are two major reasons for this: first, EVs are not going to reach the numbers required by 2050 to hit their needed contribution to net zero goals, and even if they did, a host of other personal, social and economic activities must be modified to reach the total net zero mark.
For instance, Alexandre Milovanoff at the University of Toronto and his colleagues' research (which is described in depth in a recent Spectrum article) demonstrates the U.S. must have 90 percent of its vehicles, or some 350 million EVs, on the road by 2050 in order to hit its emission targets. The likelihood of this occurring is infinitesimal. Some estimates indicate that about 40 percent of vehicles on US roads will be ICE vehicles in 2050, while others are less than half that figure.
For the U.S. to hit the 90 percent EV target, sales of all new ICE vehicles across the U.S. must cease by 2038 at the latest, according to research company BloombergNEF (BNEF). Greenpeace, on the other hand, argues that sales of all diesel and petrol vehicles, including hybrids, must end by 2030 to meet such a target. However, achieving either goal would likely require governments offering hundreds of billions of dollars, if not trillions, in EV subsidies to ICE owners over the next decade, not to mention significant investments in EV charging infrastructure and the electrical grid. ICE vehicle households would also have to be convinced that they would not be giving activities up by becoming EV-only households.
As a reality check, current estimates for the number of ICE vehicles still on the road worldwide in 2050 range from a low of 1.25 billion to more than 2 billion.
Even assuming that the required EV targets were met in the U.S. and elsewhere, it still will not be sufficient to meet net zero 2050 emission targets. Transportation accounts for only 27 percent of greenhouse gas emissions (GHG) in the U.S.; the sources of the other 73 percent of GHG emissions must be reduced as well. Even in the transportation sector, more than 15 percent of the GHG emissions are created by air and rail travel and shipping. These will also have to be decarbonized.

Nevertheless, for EVs themselves to become true zero emission vehicles, everything in their supply chain from mining to electricity production must be nearly net-zero emission as well. Today, depending on the EV model, where it charges, and assuming it is a battery electric and not a hybrid vehicle, it may need to be driven anywhere from 8,400 to 13,500 miles, or controversially, significantly more to generate less GHG emissions than an ICE vehicle. This is due to the 30 to 40 percent increase in emissions EVs create in comparison to manufacturing an ICE vehicle, mainly from its battery production.
In states (or countries) with a high proportion of coal-generated electricity, the miles needed to break-even climb more. In Poland and China, for example, an EV would need to be driven 78,700 miles to break-even. Just accounting for miles driven, however, BEVs cars and trucks appear cleaner than ICE equivalents nearly everywhere in the U.S. today. As electricity increasingly comes from renewables, total electric vehicle GHG emissions will continue downward, but that will take at least a decade or more to happen everywhere across the U.S. (assuming policy roadblocks disappear), and even longer elsewhere.
If EVs aren't enough, what else is needed?
Given that EVs, let alone the rest of the transportation sector, likely won't hit net zero 2050 targets, what additional actions are being advanced to reduce GHG emissions?
A high priority, says IEA's Birol, is investment in across-the-board energy-related technology research and development and their placement into practice. According to Birol, "IEA analysis shows that about half the reductions to get to net zero emissions in 2050 will need to come from technologies that are not yet ready for market."
Many of these new technologies will be aimed at improving the efficient use of fossil fuels, which will not be disappearing anytime soon. The IEA expects that energy efficiency improvement, such as the increased use of variable speed electric motors, will lead to a 40 percent reduction in energy-related GHG emissions over the next twenty years.
But even if these hoped for technological improvements arrive, and most certainly if they do not, the public and businesses are expected to take more energy conscious decisions to close what the United Nations says is the expected 2050 "emissions gap." Environmental groups foresee the public needing to use electrified mass transit, reduce long-haul flights for business as well as pleasure), increase telework, walk and cycle to work or stores, change their diet to eat more vegetables, or if absolutely needed, drive only small EVs. Another expectation is that homeowners and businesses will become "fully electrified" by replacing oil, propane and gas furnaces with heat pumps along with gas fired stoves as well as installing solar power and battery systems.
Dronning Louise's Bro (Queen Louise's Bridge) connects inner Copenhagen and Nørrebro and is frequented by many cyclists and pedestrians every day.Frédéric Soltan/Corbis/Getty Images
Underpinning the behavioral changes being urged (or encouraged by legislation) is the notion of rejecting the current car-centric culture and completely rethinking what personal mobility means. For example, researchers at University of Oxford in the U.K. argue that, "Focusing solely on electric vehicles is slowing down the race to zero emissions." Their study found "emissions from cycling can be more than 30 times lower for each trip than driving a fossil fuel car, and about ten times lower than driving an electric one." If just one out of five urban residents in Europe permanently changed from driving to cycling, emissions from automobiles would be cut by 8 percent, the study reports.
Even then, Oxford researchers concede, breaking the car's mental grip on people is not going to be easy, given the generally poor state of public transportation across much of the globe.
Behavioral change is hard
How willing are people to break their car dependency and other energy-related behaviors to address climate change? The answer is perhaps some, but maybe not too much. A Pew Research Center survey taken in late 2021 of seventeen countries with advanced economies indicated that 80 percent of those surveyed were willing to alter how then live and work to combat climate change.
However, a Kanter Public survey of ten of the same countries taken at about the same time gives a less positive view, with only 51 percent of those polled stating they would alter their lifestyles. In fact, some 74 percent of those polled indicated they were already "proud of what [they are] currently doing" to combat climate change.
What both polls failed to explore are what behaviors specifically would respondents being willing to permanently change or give up in their lives to combat climate change?
For instance, how many urban dwellers, if told that they must forever give up their cars and instead walk, cycle or take public transportation, would willingly agree to doing so? And how many of those who agreed, would also consent to go vegetarian, telework, and forsake trips abroad for vacation?
It is one thing to answer a poll indicating a willingness to change, and quite another to "walk the talk" especially if there are personal, social or economic inconveniences or costs involved. For instance, recent U.S. survey information shows that while 22 percent of new car buyers expressed interest in a battery electric vehicle (BEV), only 5 percent actually bought one.
Granted, there are several cities where living without a vehicle is doable, like Utrecht in the Netherlands where in 2019 48 percent of resident trips were done by cycling or London, where nearly two-thirds of all trips taken that same year were are made by walking, cycling or public transportation. Even a few US cities it might be livable without a car.
The world's largest bike parking facility, Stationsplein Bicycle Parking near Utrecht Central Station in Utrecht, Netherlands has 12,500 parking places.Abdullah Asiran/Anadolu Agency/Getty Images
However, in countless other urban areas, especially across most of the U.S., even those wishing to forsake owning a car would find it very difficult to do so without a massive influx of investment into all forms of public transport and personal mobility to eliminate the scores of US transit deserts.
As Tony Dutzik of the environmental advocacy group Frontier Group has written that in the U.S. "the price of admission to jobs, education and recreation is owning a car." That's especially true if you are a poor urbanite. Owning a reliable automobile has long been one of the only successful means of getting out of poverty.
Massive investment in new public transportation in the U.S. in unlikely, given its unpopularity with politicians and the public alike. This unpopularity has translated into aging and poorly-maintained bus, train and transit systems that few look forward to using. The American Society of Civil Engineers gives the current state of American public transportation a grade of D- and says today's $176 billion investment backlog is expected to grow to $250 billion through 2029.
While the $89 billion targeted to public transportation in the recently passed Infrastructure Investment and Jobs Act will help, it also contains more than $351 billion for highways over the next five years. Hundreds of billions in annual investment are needed not only to fix the current public transport system but to build new ones to significantly reduce car dependency in America. Doing so would still take decades to complete.
Yet, even if such an investment were made in public transportation, unless its service is competitive with an EV or ICE vehicle in terms of cost, reliability and convenience, it will not be used. With EVs costing less to operate than ICE vehicles, the competitive hurdle will increase, despite the moves to offer free transit rides. Then there is the social stigma attached riding public transportation that needs to be overcome as well.
A few experts proclaim that ride-sharing using autonomous vehicles will separate people from their cars. Some even claim such AV sharing signals the both the end of individual car ownership as well as the need to invest in public transportation. Both outcomes are far from likely.
Other suggestions include redesigning cities to be more compact and more electrified, which would eliminate most of the need for personal vehicles to meet basic transportation needs. Again, this would take decades and untold billions of dollars to do so at the scale needed. The San Diego, California region has decided to spend $160 billion as a way to meet California's net zero objectives to create "a collection of walkable villages serviced by bustling (fee-free) train stations and on-demand shuttles" by 2050. However, there has been public pushback over how to pay for the plan and its push to decrease personal driving by imposing a mileage tax.
According to University of Michigan public policy expert John Leslie King, the challenge of getting to net zero by 2050 is that each decarbonization proposal being made is only part of the overall solution. He notes, "You must achieve all the goals, or you don't win. The cost of doing each is daunting, and the total cost goes up as you concatenate them."
Concatenated costs also include changing multiple personal behaviors. It is unlikely that automakers, having committed more than a trillion dollars so far to EVs and charging infrastructure, are going to support depriving the public of the activities they enjoy today as a price they pay to shift to EVs. A war on EVs will be hard fought.
Should Policies Nudge or Shove?
The cost concatenation problem arises not only at a national level, but at countless local levels as well. Massachusetts' new governor Maura Healey, for example, has set ambitious goals of having at least 1 million EVs on the road, converting 1 million fossil-fuel burning furnaces in homes and buildings to heat-pump systems, and the state achieving a 100 percent clean electricity supply by 2030.

The number of Massachusetts households that can afford or are willing to buy an EV and or convert their homes to a heat pump system in the next eight years, even with a current state median household income of $89,000 and subsidies, is likely significantly smaller than the targets set. So, what happens if by 2030, the numbers are well below target, not only in Massachusetts, but other states like California, New York, or Illinois that also have aggressive GHG emission reduction targets?

Will governments move from encouraging behavioral changes to combat climate change or, in frustration or desperation, begin mandating them? And if they do, will there be a tipping point that spurs massive social resistance?

For example, dairy farmers in the Netherlands have been protesting plans by the government to force them to cut their nitrogen emissions. This will require dairy farms to reduce their livestock, which will make it difficult or impossible to stay in business. The Dutch government estimates 11,200 farms must close, and another 17,600 to reduce their livestock numbers. The government says farmers who do not comply will have their farms taken away by forced buyouts starting in 2023.

California admits getting to a zero-carbon transportation system by 2045 means car owners must travel 25 percent below 1990 levels by 2030 and even more by 2045. If drivers fail to do so, will California impose weekly or monthly driving quotas, or punitive per mile driving taxes, along with mandating mileage data from vehicles ever-more connected to the Internet? The San Diego backlash over a mileage tax may be just the beginning.

"EVs," notes King, "pull an invisible trailer filled with required major lifestyle changes that the public is not yet aware of."

When it does, do not expect the public to acquiesce quietly.

In the final article of the series, we explore potential unanticipated consequences of transitioning to EVs at scale.


Match ID: 9 Score: 20.00 source: spectrum.ieee.org age: 5 days
qualifiers: 20.00 travel(|ing)

ADS-B Exchange, the Flight Tracker That Powered @ElonJet, Sold to Jetnet
Fri, 27 Jan 2023 12:00:00 +0000
ADS-B Exchange, beloved for resisting censorship, was sold to a company owned by private equity—and now even its biggest fans are bailing.
Match ID: 10 Score: 15.00 source: www.wired.com age: 6 days
qualifiers: 15.00 travel(|ing)

Convincing Consumers To Buy EVs
Mon, 23 Jan 2023 21:13:24 +0000

With the combination of requiring all new light-duty vehicles sold in New York State be zero-emission by 2035, investments in electric vehicles charging stations, and state and federal EV rebates, "you're going to see that you have no more excuses" for not buying an EV, according to New York Governor Kathy Hochul.

Perhaps, but getting the vast majority of 111 million US households who own one or more light duty internal combustion vehicles to switch to EVs is going to take time. Even if interest in purchasing an EV is increasing, close to 70 percent of Americans are still leaning towards buying an ICE vehicles as their next purchase. In the UK, only 14 percent of drivers plan to purchase an EV as their next car.
Even when there is an expressed interest in purchasing a battery electric or hybrid vehicle, it often did not turn into an actual purchase. A 2022 CarGurus survey found that 35 percent of new car buyers expressed an interest in purchasing a hybrid, but only 13 percent eventually did. Similarly, 22 percent expressed interest in a battery electric vehicle (BEV), but only 5 percent bought one.
Each potential EV buyer assesses their individual needs against the benefits and risks an EV offers. However, until mainstream public confidence reaches the point where the perceived combination of risks of a battery electric vehicle purchase (range, affordability, reliability and behavioral changes) match that of an ICE vehicle, then EV purchases are going to be the exception rather than the norm.
How much range is enough?
Studies differ about how far drivers want to be able to go between charges. One Bloomberg study found 341 miles was the average range desired, while Deloitte Consulting's 2022 Global Automotive Consumer Study found U.S. consumers want to be able to travel 518 miles on a fully charged battery in a BEV that costs $50,000 or less.
Arguments over how much range is needed are contentious. There are some who argue that because 95 percent of American car trips are 30 miles or less, a battery range of 250 miles or less is all that is needed. They also point out that this would reduce the price of the EV, since batteries account for about 30 percent of an EVs total cost. In addition, using smaller batteries would allow more EVs to be built, and potentially relieve pressure on the battery supply chain. If longer trips are needed, well, "bring some patience and enjoy the charging experience" seems to be the general advice.

While perhaps logical, these arguments are not going to influence typical buying decisions much. The first question potential EV buyers are going to ask themselves is, "Am I going to be paying more for a compromised version of mobility?" says Alexander Edwards, President of Strategic Vision, a research-based consultancy that aims to understand human behavior and decision-making.
Driver's side view of 2024 Chevrolet Equinox EV 3LT.Chevrolet
Edwards explains potential customers do not have range anxiety per se: If they believe they require a vehicle that must go 400 miles before stopping, "even if once a month, once a quarter, or once a year," all vehicles that cannot meet that criteria will be excluded from their buying decision. Range anxiety, therefore, is more a concern for EV owners. Edwards points out that regarding range, most BEV owners own at least one ICE vehicle to meet their long-distance driving needs.
What exactly is the "range" of a BEV is itself becoming a heated point of contention. While ICE vehicles driving ranges are affected by weather and driving conditions, the effects are well-understood after decades of experience. This experience is lacking with non-EV owners. Extreme heat and cold negatively affect EV battery ranges and charging time, as do driving speeds and terrain.
Peter Rawlinson serves as the CEO and CTO of Lucid.Lucid
Some automakers are reticent to say how much range is affected under differing conditions. Others, like Ford's CEO Jim Farley, freely admits, "If you're pulling 10,000 pounds, an electric truck is not the right solution. And 95 percent of our customers tow more than 10,000 pounds." GM, though, is promising it will meet heavier towing requirements with its 2024 Chevrolet Silverado EV. However, Lucid Group CEO Peter Rawlinson in a non-too subtle dig at both Ford and GM said, "The correct solution for an affordable pickup truck today is the internal combustion engine."
Ford's Farley foresees that the heavy-duty truck segment will be sticking with ICE trucks for a while, as "it will probably go hydrogen fuel cell before it goes pure electric." Many in the auto industry are warning that realistic BEV range numbers under varying conditions need to be widely published, else risk creating a backlash against EVs in general.
Range risk concerns obviously are tightly coupled to EV charging availability. Most charging is assumed to take place at home, but this is not an option for many home or apartment tenants. Even those with homes, their garages may not be available for EV charging. Scarce and unreliable EV charging opportunities, as well as publicized EV road trip horror stories, adds to both the potential EV owners' current perceived and real range satisfaction risk.
EVs ain't cheap
Price is another EV purchase risk that is comparable to EV range. Buying a new car is the second most expensive purchase a consumer makes behind buying a house. Spending nearly 100 percent of an annual US median household income on an unfamiliar technology is not a minor financial ask.
That is one reason why legacy automakers and EV start-ups are attempting to follow Tesla's success in the luxury vehicle segment, spending much of their effort producing vehicles that are "above the median average annual US household income, let alone buyer in new car market," Strategic Vision's Edwards says. On top of the twenty or so luxury EVs already or soon to be on the market, Sony and Honda recently announced that they would be introducing yet another luxury EV in 2026.
It is true that there are some EVs that will soon appear in the competitive price range of ICE vehicles like the low-end GM EV Equinox SUV presently priced around $30,000 with a 280-mile range. How long GM will be able to keep that price in the face of battery cost increases and inflationary pressure, is anyone's guess. It has already started to increase the cost of its Chevrolet Bolt EVs, which it had slashed last year, "due to ongoing industry-related pricing pressures."
The Lucid Air's price ranges from $90,000 to $200,000 depending on options.Lucid.
Analysts believe Tesla intends to spark an EV price war before its competitors are ready for one. This could benefit consumers in the short-term, but could also have long-term downside consequences for the EV industry as a whole. Tesla fired its first shot over its competitors' bows with a recently announced price cut from $65,990 to $52,990 for its basic Model Y, with a range of 330 miles. That makes the Model Y cost-competitive with Hyundai's $45,500 IONIQ 5 e-SUV with 304 miles of range.
Tesla's pricing power could be hard to counter, at least in the short term. Ford's cheapest F-150 Lightning Pro is now $57,869 compared to $41,769 a year ago due to what Ford says are "ongoing supply chain constraints, rising material costs and other market factors." The entry level F-150 XL with an internal combustion engine has risen in the past year from about $29,990 to $33,695 currently.

Carlos Tavares, CEO of Stellantis.Stellantis
Automakers like Stellantis, freely acknowledge that EVs are too expensive for most buyers, with Stellantis CEO Carlos Tavares even warning that if average consumers can't afford EVs as ICE vehicle sales are banned, "There is potential for social unrest." However, other automakers like BMW are quite unabashed about going after the luxury market which it terms "white hot." BMW's CEO Oliver Zipse does say the company will not leave the "lower market segment," which includes the battery electric iX1 xDrive30 that retails for A$82,900 in Australia and slightly lower elsewhere. It is not available in the United States.
Mercedes-Benz CEO Ola Kallenius also believes luxury EVs will be a catalyst for greater EV adoption—eventually. But right now, 75 percent of its investment has been redirected at bringing luxury vehicles to market.
The fact that luxury EVs are more profitable no doubt helps keep automakers focused on that market. Ford's very popular Mustang Mach-E is having trouble maintaining profitability, for instance, which has forced Ford to raise its base price from $43,895 to $46,895. Even in the Chinese market where smaller EV sales are booming, profits are not. Strains on profitability for automakers and their suppliers may increase further as battery metals prices increase, warns data analysis company S&P Global Mobility.
Jim Rowan, Volvo Cars' CEO and President.Volvo Cars
As a result, EVs are unlikely to match ICE vehicle prices (or profits) anytime soon even for smaller EV models, says Renault Group CEO Luca de Meo, because of the ever increasing cost of batteries. Mercedes Chief Technology Officer Marcus Schäfer agrees and does not see EV/ICE price parity "with the [battery] chemistry we have today." Volvo CEO Jim Rowan, disagrees with both of them, however, seeing ICE-EV price parity coming by 2025-2026.
Interestingly, a 2019 Massachusetts Institute of Technology (MIT) study predicted that as EVs became more widespread, battery prices would climb because the demand for lithium and other battery metals would rise sharply. As a result, the study indicated EV/ICE price parity was likely closer to 2030 with the expectation that new battery chemistries would be introduced by then.
Many argue, however, that total cost of ownership (TCO) should be used as the EV purchase decision criterion rather than sticker price. Total cost of ownership of EVs is generally less than an ICE vehicle over its expected life since they have lower maintenance costs and electricity is less expensive per mile than gasoline, and tax incentives and rebates help a lot as well.
However, how long it takes to hit the break-even point depends on many factors, like the cost differential of a comparable ICE vehicle, depreciation, taxes, insurance costs, the cost of electricity/petrol in a region, whether charging takes place at home, etc. And TCO rapidly loses it selling point appeal if electricity prices go up, however, as is happening in the UK and in Germany.
Even if the total cost of ownership is lower for an EV, a potential EV customer may not be interested if meeting today's monthly auto payments is difficult. Extra costs like needing to install a fast charger at home, which can add several thousand dollars more, or higher insurance costs, which could add an extra $500-$600 a year, may also be seen as buying impediment and can change the TCO equation.
Reliability and other major tech risks
To perhaps distract wary EV buyers from range and affordability issues, the automakers have focused their efforts on highlighting EV performance. Raymond Roth, a director at financial advisory firm Stout Risius Ross, observes among automakers, "There's this arms race right now of best in class performance" being the dominant selling point.
This "wow" experience is being pursued by every EV automaker. Mercedes CEO Kallenius, for example, says to convince its current luxury vehicle owners to an EV, "the experience for the customer in terms of the torque, the performance, everything [must be] fantastic." Nissan, which seeks a more mass market buyer, runs commercials exclaiming, "Don't get an EV for the 'E', but because it will pin you in your seat, sparks your imagination and takes your breath away."
Ford believes it will earn $20 billion, Stellantis some $22.5 billion and GM $20 to $25 billion from paid software-enabled vehicle features by 2030.
EV reliability issues may also take one's breath away. Reliability is "extremely important" to new-car buyers, according to a 2022 report from Consumer Reports (CR). Currently, EV reliability is nothing to brag about. CR's report says that "On average, EVs have significantly higher problem rates than internal combustion engine (ICE) vehicles across model years 2019 and 2020." BEVs dwell at the bottom of the rankings.
Reliability may prove to be an Achilles heel to automakers like GM and Ford. GM CEO Mary Barra has very publicly promised that GM would no longer build " crappy cars." The ongoing problems with the Chevy Bolt undercuts that promise, and if its new Equinox EV has issues, it could hurt sales. Ford has reliability problems of its own, paying $4 billion in warranty costs last year alone. Its e-Mustang has been subject to several recalls over the past year. Even perceived quality-leader Toyota has been embarrassed by wheels falling off weeks after the introduction of its electric bZ4X SUV, the first in a new series "bZ"—beyond zero—electric vehicles.
A Tesla caught up in a mudslide in Silverado Canyon, Calif., on March 10, 2021. Jae C. Hong/AP Photo
Troubles with vehicle electronics, which has plagued ICE vehicles as well for some time, seems even worse in EVs according to Consumer Report's data. This should not be surprising, since EVs are packed with the latest electronic and software features to make them attractive, like new biometric capability, but they often do not work. EV start-up Lucid is struggling with a range of software woes, and software problems have pushed back launches years at Audi, Porsche and Bentley EVs, which are part of Volkswagen Group.
Another reliability risk-related issue is getting an EV repaired when something goes awry, or there is an accident. Right now, there is a dearth of EV-certified mechanics and repair shops. The UK Institute of the Motor Industry (IMI) needs 90,000 EV-trained technicians by 2030. The IMI estimates that less than 7 percent of the country's automotive service workforce of 200,000 vehicle technicians is EV qualified. In the US, the situation is not better. The National Institute for Automotive Service Excellence (ASE), which certifies auto repair technicians, says the US has 229,000 ASE-certified technicians. However, there are only some 3,100 certified for electric vehicles. With many automakers moving to reduce their dealership networks, resolving problems that over-the-air (OTA) software updates cannot fix might be troublesome.

Furthermore, the costs and time needed to repair an EV are higher than for ICE vehicles, according to the data analytics company CCC. Reasons include a greater need to use original equipment manufacturer (OEM) parts and the cost of scans/recalibration of the advanced driver assistance systems, which have been rising for ICE vehicles as well. Furthermore, technicians need to ensure battery integrity to prevent potential fires.
And some of batteries along with their battery management systems need work. Two examples: Recalls involving the GM Bolt and Hyundai Kona, with the former likely to cost GM $1.8 billion and Hyundai $800 million to fix, according to Stout's 2021 Automotive Defect and Recall Report. Furthermore, the battery defect data compiled by Stout indicates "incident rates are rising as production is increasing and incidents commonly occur across global platforms," with both design and manufacturing defects starting to appear.
For a time in New York City, one had to be a licensed engineer to drive a steam-powered auto. In some aspects, EV drivers return to these roots. This might change over time, but for now it is a serious issue." —John Leslie King
CCC data indicate that when damaged, battery packs do need replacement after a crash, and more than 50 percent of such vehicles were deemed a total loss by the insurance companies. EVs also need to revisit the repair center more times after they've been repaired than ICE vehicles, hinting at the increased difficulty in repairing them. Additionally, EV tire tread wear needs closer inspection than on ICE vehicles. Lastly, as auto repair centers need to invest in new equipment to handle EVs, these costs will be passed along to customers for some time.
Electric vehicle and charging network cybersecurity is also growing as a perceived risk. A 2021 survey by insurance company HSB found that an increasing number of drivers, not only of EVs but ICE vehicles, are concerned about their vehicle's security. Some 10 percent reported "a hacking incident or other cyber-attack had affected their vehicle," HSB reported. Reports of charging stations being compromised are increasingly common.
The risk has reached the attention of the US Office of the National Cyber Director, which recently held a forum of government and automaker, suppliers and EV charging manufacturers focusing on "cybersecurity issues in the electric vehicle (EV) and electric vehicle supply equipment (EVSE) ecosystem." The concern is that EV uptake could falter if EV charging networks are not perceived as being secure.
A sleeper risk that may explode into a massive problem is an EV owner's right-to-repair their vehicle. In 2020, Massachusetts passed a law that allows a vehicle owner to take it to whatever repair shop they wish and gave independent repair shops the right to access the real-time vehicle data for diagnosis purposes. Auto dealers have sued to overturn the law, and some auto makers like Subaru and Kia have disabled the advanced telematic systems in cars sold in Massachusetts, often without telling new customers about it. GM and Stellantis have also said they cannot comply with the Massachusetts law, and are not planning to do so because it would compromise their vehicles' safety and cybersecurity. The Federal Trade Commission is looking into the right-to-repair issue, and President Biden has come out in support of it.
You expect me to do what, exactly?
Failure to change consumer behavior poses another major risk to the EV transition. Take charging. It requires a new consumer behavior in terms of understanding how and when to charge, and what to do to keep an EV battery healthy. The information on the care and feeding of a battery as well as how to maximize vehicle range can resemble a manual for owning a new, exotic pet. It does not help when an automaker like Ford tells its F-150 Lightning owners they can extend their driving range by relying on the heated seats to stay warm instead of the vehicle's climate control system.
Keeping in mind such issues, and how one might work around them, increases a driver's cognitive load—things that must be remembered in case they must be acted on. "Automakers spent decades reducing cognitive load with dash lights instead of gauges, or automatic instead of manual transmissions," says University of Michigan professor emeritus John Leslie King, who has long studied human interactions with machines.
King notes, "In the early days of automobiles, drivers and chauffeurs had to monitor and be able to fix their vehicles. They were like engineers. For a time in New York City, one had to be a licensed engineer to drive a steam-powered auto. In some aspects, EV drivers return to these roots. This might change over time, but for now it is a serious issue."
The first-ever BMW iX1 xDrive30, Mineral White metallic, 20" BMW Individual Styling 869i BMW AG

This cognitive load keeps changing as well. For instance, "common knowledge" about when EV owners should charge is not set in concrete. The long-standing mantra for charging EV batteries has been do so at home from at night when electricity rates were low and stress on the electric grid was low. Recent research from Stanford University says this is wrong, at least for Western states.

Stanford's research shows that electricity rates should encourage EV charging during the day at work or at public chargers to prevent evening grid peak demand problems, which could increase by as much as 25 percent in a decade. The Wall Street Journal quotes the study's lead author Siobhan Powell as saying if everyone were charging their EVs at night all at once, "it would cause really big problems."

Asking EV owners to refrain from charging their vehicles at home during the night is going to be difficult, since EVs are being sold on the convenience of charging at home. Transportation Secretary Pete Buttigieg emphasized this very point when describing how great EVs are to own, "And the main charging infrastructure that we count on is just a plug in the wall."

EV owners increasingly find public charging unsatisfying and is "one of the compromises battery electric vehicle owners have to make," says Strategic Vision's Alexander Edwards, "that drives 25 percent of battery electric vehicle owners back to a gas powered vehicle." Fixing the multiple problems underlying EV charging will not likely happen anytime soon.

Another behavior change risk relates to automakers' desired EV owner post-purchase buying behavior. Automakers see EV (and ICE vehicle) advanced software and connectivity as a gateway to a software-as-a-service model to generate new, recurring revenue streams across the life of the vehicle. Automakers seem to view EVs as razors through which they can sell software as the razor blades. Monetizing vehicle data and subscriptions could generate $1.5 trillion by 2030, according to McKinsey.

VW thinks that it will generate "triple-digit-millions" in future sales through selling customized subscription services, like offering autonomous driving on a pay-per-use basis. It envisions customers would be willing to pay 7 euros per hour for the capability. Ford believes it will earn $20 billion, Stellantis some $22.5 billion and GM $20 to $25 billion from paid software-enabled vehicle features by 2030.

Already for ICE vehicles, BMW is reportedly offering an $18 a month subscription (or $415 for "unlimited" access) for heated front seats in multiple countries, but not the U.S. as of yet. GM has started charging $1,500 for a three-year "optional" OnStar subscription on all Buick and GMC vehicles as well as the Cadillac Escalade SUV whether the owner uses it or not. And Sony and Honda have announced their luxury EV will be subscription-based, although they have not defined exactly what this means in terms of standard versus paid-for features. It would not be surprising to see it follow Mercedes' lead. The automaker will increase the acceleration of its EQ series if an owner pays a $1,200 a year subscription fee.

Essentially, automakers are trying to normalize paying for what used to be offered as standard or even an upgrade option. Whether they will be successful is debatable, especially in the U.S. "No one is going to pay for subscriptions," says Strategic Vision's Edwards, who points out that microtransactions are absolutely hated in the gaming community. Automakers risk a major consumer backlash by using them.

To get to EV at scale, each of the EV-related range, affordability, reliability and behavioral changes risks will need to be addressed by automakers and policy makers alike. With dozens of new battery electric vehicles becoming available for sale in the next two years, potential EV buyers now have a much great range of options than previously. The automakers who manage EV risks best— along with offering compelling overall platform performance—will be the ones starting to claw back some of their hefty EV investments.

No single risk may be a deal breaker for an early EV adopter, but for skeptical ICE vehicle owners, each risk is another reason not to buy, regardless of perceived benefits offered. If EV-only families are going to be the norm, the benefits of purchasing EVs will need to be above—and the risks associated with owning will need to match or be below—those of today's and future ICE vehicles.

In the next articles of this series, we'll explore the changes that may be necessary to personal lifestyles to achieve 2050 climate goals.


Match ID: 11 Score: 5.00 source: spectrum.ieee.org age: 10 days
qualifiers: 5.00 travel(|ing)

Lasers Shot At Sky Can Guide Lightning
Mon, 16 Jan 2023 16:00:04 +0000

A powerful trillion-watt laser shot at the sky can generate lightning rods in the air that can guide lightning strikes to keep them from causing havoc, a new study finds.
To date, the most common and effective form of protection against lightning is the lightning rod invented by Benjamin Franklin in 1752. These pointed electrically conductive metal rods intercept lightning strikes and guide their electric current safely to the ground.
However, a key drawback of a conventional lightning rod is that the radius of its area of protection is roughly equal to its height. Since there are practical limits to how tall one can build a lightning rod, this means they may not prove useful at protecting large areas, including sensitive infrastructure such as airports, rocket launchpads and nuclear power plants, says study senior author Jean-Pierre Wolf, a physicist at the University of Geneva.
"This is the first demonstration that lightning can be controlled by a laser."
—Jean-Pierre Wolf, University of Geneva
Scientists first suggested using lasers to generate lightning rods in the air nearly 50 years ago. "The idea is to create a very long lightning rod with the laser," Wolf says.
In the new study, researchers conducted experiments during the summer of 2021 at the top of Mount Säntis, which at 2,502 meters above sea level, is the highest mountain in the Alpstein massif of northeastern Switzerland. The laser was activated every time storms were forecast between June and September, with air traffic closed over the area during these tests.
Wolf and his colleagues sought to protect a 124-meter transmitter tower equipped with a traditional lightning rod at the summit belonging to telecommunications provider Swisscom. This tower is struck by lightning about 100 times a year, and scientists had previously equipped it with multiple sensors to analyze these strikes.
Near the tower, the researchers installed a near-infrared laser the size of a large car. It fired pulses each packing about a half-joule of energy and a picosecond (trillionth of a second) long roughly a thousand times a second, with a peak power of a terawatt (trillion watts). (It also shot a visible green beam to help show the laser's path.)
"Imagine transporting a 10-ton laser to 2,500-meter altitude on a mountain with helicopters, making it run in very harsh conditions, tracking lightning in extreme weather like winds up to 200 kilometers per hour, heavy rain, hail, temperatures varying from -10 degrees to 20 degrees Celsius in the same day, and then, when it works, you get a massive lightning bolt some tens of meters next to you—and you're so happy," Wolf says.
The laser pulses can alter the refractive index of the air—the quality of a material that controls how quickly light travels within it. This can make the air behave like a series of lenses.
After crossing this lensing air, the intense, short laser pulses can rapidly ionize and heat air molecules, expelling them from the path of the beam at supersonic speeds. This leaves behind a channel of low-density air for roughly a millisecond. These "filaments" possess high electric conductivity and can thus serve as lightning rods, and can range up to 100 meters long. The researchers could adjust the laser to create filaments that appear up to a kilometer from the machine.
In experiments, the scientists created filaments above, but near, the tip of the tower's lightning rod. This essentially boosted the rod's height by at least 30 meters, extending its area of protection so that lightning would not strike parts of the tower otherwise outside the rod's shelter, says study lead author Aurélien Houard, a research scientist at the Superior National School of Advanced Techniques in Paris.
The laser operated for more than six hours during thunderstorms happening within three kilometers of the tower. The tower was hit by at least 16 lightning flashes, all of which streaked upward.
Four of these flashes occurred while the laser was operating. High-speed camera footage and radio and X-ray detectors showed the laser helped guide the course of these discharges. One of these guided strikes was recorded on camera and revealed it followed the laser path for nearly 60 meters.
During tests carried out on the summit of Mt. Säntis by Jean-Pierre Wolf and Aurélien Houard's team, the scientists noted that lightning discharges followed laser beams for several dozen meters before reaching the Swisscom telecommunications tower (in red and white).Xavier Ravinet/UNIGE

"This is the first demonstration that lightning can be controlled by a laser," Wolf says.

Although lab experiments had suggested that lasers could help guide lightning strikes, previous experiments failed to do so in the field over the past 20 or so years. Wolf, Houard and their colleagues suggest their new work may have succeeded because of the pulse rate of their laser was hundreds of times greater than prior attempts. The more pulses are used, the greater the chance one might successfully intercept all of the activity leading up to a lightning flash. In addition, higher pulse rates are likely better at keeping filaments electrically conductive, they added.

Wolf noted their work is not geoengineering research. "We are not modifying the climate," he says. "We deflect lightning to protect areas."

In the long term, the scientists would like to use lasers to extend lightning rods by 500 meters. In addition, they would likely to run experiments at sites such as airports and rocket launchpads, Wolf notes.

The researchers detailed their findings 16 January in the journal Nature Photonics.


Match ID: 12 Score: 5.00 source: spectrum.ieee.org age: 17 days
qualifiers: 5.00 travel(|ing)

Hibernation. We research. You benefit.
Thu, 15 Dec 2022 17:32:00 +0100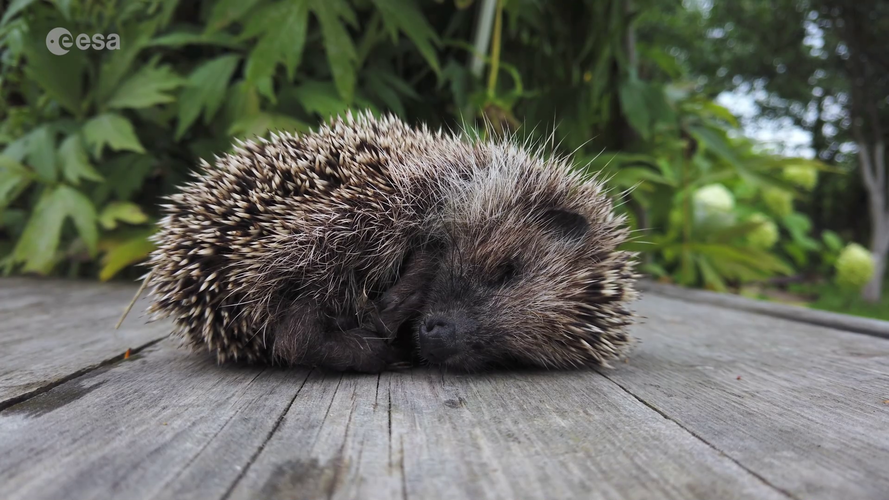 Video: 00:07:57

Did you know that ESA is researching human hibernation for long distance spaceflight to Mars or beyond?

Hibernating astronauts could be the best way to save mission costs, reduce the size of spacecraft by a third and keep crew healthy on their way to Mars. An ESA-led investigation suggests that human hibernation goes beyond the realm of science-fiction and may become a game-changing technique for space travel.

When packing for a return flight to the Red Planet, space engineers account for around two years' worth of food and water for the crew.

Torpor during hibernation is an induced state that reduces the metabolic rate of an organism. This 'suspended animation' is a common mechanism in animals who wish to preserve energy.

Reducing the metabolic rate of a crew en route to Mars down to 25% of the normal state would dramatically cut down the amount of supplies and habitat size, making long-duration exploration more feasible.

Mimicking therapeutic torpor, the idea of putting human into a state of hibernation, has been around in hospitals since the 1980s – doctors can induce hypothermia to reduce metabolism during long and complex surgeries. However, it is not an active reduction of energy and misses most of the advantages of torpor. Studies on hibernation to visit other planets could offer new potential applications for patient care on Earth.

Animals hibernate to survive periods of cold and food or water scarcity, reducing their heart rate, breathing and other vital functions to a fraction of their normal life, while body temperature lowers close to ambient temperature. Tardigrades, frogs and reptiles are very good at it.

Lower testosterone levels seem to aid long hibernation in mammals, estrogens in humans strongly regulate energy metabolism.

With the crew at rest for long periods, artificial intelligence will come into play during anomalies and emergencies.

The possibilities of hibernation for medical use is of particular interest to the European research community and could transform how we approach many severe illnesses.

Inducing torpor is already used in some medical environments such as surgical theathers to replace anesthesia in those patients allergic to anesthetic drugs.

The step to space research is closer than you might think. Get involved with spaceflight research via https://www.esa.int/spaceflightAO. Find out about our commercial partnerships and opportunities in human and robotic exploration via https://www.esa.int/explorationpartners to run your research in microgravity as well.


Match ID: 13 Score: 5.00 source: www.esa.int age: 49 days
qualifiers: 5.00 travel(|ing)

Robotic Falcon Keeps Birds Away From Airports
Sun, 06 Nov 2022 14:00:00 +0000





Collisions with birds are a serious problem for commercial aircraft, costing the industry billions of dollars and killing thousands of animals every year. New research shows that a robotic imitation of a peregrine falcon could be an effective way to keep them out of flight paths.

Worldwide, so-called birdstrikes are estimated to cost the civil aviation industry almost US $1.4 billion annually. Nearby habitats are often deliberately made unattractive to birds, but airports also rely on a variety of deterrents designed to scare them away, such as loud pyrotechnics or speakers that play distress calls from common species.

However, the effectiveness of these approaches tends to decrease over time, as the birds get desensitized by repeated exposure, says Charlotte Hemelrijk, a professor on the faculty of science and engineering at the University of Groningen, in the Netherlands. Live hawks or blinding lasers are also sometimes used to disperse flocks, she says, but this is controversial as it can harm the animals, and keeping and training falcons is not cheap.

"The birds don't distinguish [RobotFalcon] from a real falcon, it seems."
—Charlotte Hemelrijk, University of Groningen

In an effort to find a more practical and lasting solution, Hemelrijk and colleagues designed a robotic peregrine falcon that can be used to chase flocks away from airports. The device is the same size and shape as a real hawk, and its fiberglass and carbon-fiber body has been painted to mimic the markings of its real-life counterpart.

Rather than flapping like a bird, the RobotFalcon relies on two small battery-powered propellers on its wings, which allows it to travel at around 30 miles per hour for up to 15 minutes at a time. A human operator controls the machine remotely from a hawk's-eye perspective via a camera perched above the robot's head.

To see how effective the RobotFalcon was at scaring away birds, the researchers tested it against a conventional quadcopter drone over three months of field testing, near the Dutch city of Workum. They also compared their results to 15 years of data collected by the Royal Netherlands Air Force that assessed the effectiveness of conventional deterrence methods such as pyrotechnics and distress calls.

Flock-herding Falcon Drone Patrols Airport Flight Paths youtu.be

In a paper published in the Journal of the Royal Society Interface, the team showed that the RobotFalcon cleared fields of birds faster and more effectively than the drone. It also kept birds away from fields longer than distress calls, the most effective of the conventional approaches.

There was no evidence of birds getting habituated to the RobotFalcon over three months of testing, says Hemelrijk, and the researchers also found that the birds exhibited behavior patterns associated with escaping from predators much more frequently with the robot than with the drone. "The way of reacting to the RobotFalcon is very similar to the real falcon," says Hemelrijk. "The birds don't distinguish it from a real falcon, it seems."

Other attempts to use hawk-imitating robots to disperse birds have had less promising results, though. Morgan Drabik-Hamshare, a research wildlife biologist at the DoA, and her colleagues published a paper in Scientific Reports last year that described how they pitted a robotic peregrine falcon with flapping wings against a quadcopter and a fixed-wing remote-controlled aircraft.

They found the robotic falcon was the least effective of the three at scaring away turkey vultures, with the quadcopter scaring the most birds off and the remote-controlled plane eliciting the quickest response. "Despite the predator silhouette, the vultures did not perceive the predator UAS [unmanned aircraft system] as a threat," Drabik-Hamshare wrote in an email.

Zihao Wang, an associate lecturer at the University of Sydney, in Australia, who develops UAS for bird deterrence, says the RobotFalcon does seem to be effective at dispersing flocks. But he points out that its wingspan is nearly twice the diagonal length of the quadcopter it was compared with, which means it creates a much larger silhouette when viewed from the birds' perspective. This means the birds could be reacting more to its size than its shape, and he would like to see the RobotFalcon compared with a similar size drone in the future.

The unique design also means the robot requires an experienced and specially trained operator, Wang adds, which could make it difficult to roll out widely. A potential solution could be to make the system autonomous, he says, but it's unclear how easy this would be.

Hemelrijk says automating the RobotFalcon is probably not feasible, both due to strict regulations around the use of autonomous drones near airports as well as the sheer technical complexity. Their current operator is a falconer with significant experience in how hawks target their prey, she says, and creating an autonomous system that could recognize and target bird flocks in a similar way would be highly challenging.

But while the need for skilled operators is a limitation, Hemelrijk points out that most airports already have full-time staff dedicated to bird deterrence, who could be trained. And given the apparent lack of habituation and the ability to chase birds in a specific direction—so that they head away from runways—she thinks the robotic falcon could be a useful addition to their arsenal.

This article appears in the February 2023 print issue as "Robotic Falcon Is the Scarecrow of the Skies."


Match ID: 14 Score: 5.00 source: spectrum.ieee.org age: 88 days
qualifiers: 5.00 travel(|ing)

Guardian Traveller newsletter: Sign up for our free holidays email
Wed, 12 Oct 2022 14:21:58 GMT


From biking adventures to city breaks, get inspiration for your next break – whether in the UK or further afield – with twice-weekly emails from the Guardian's travel editors. You'll also receive handpicked offers from Guardian Holidays.

From biking adventures to city breaks, get inspiration for your next break – whether in the UK or further afield – with twice-weekly emails from the Guardian's travel editors.

You'll also receive handpicked offers from Guardian Holidays.

Continue reading...
Match ID: 15 Score: 5.00 source: www.theguardian.com age: 113 days
qualifiers: 5.00 travel(|ing)

Solar-to-Jet-Fuel System Readies for Takeoff
Wed, 03 Aug 2022 17:00:00 +0000

As climate change edges from crisis to emergency, the aviation sector looks set to miss its 2050 goal of net-zero emissions. In the five years preceding the pandemic, the top four U.S. airlines—American, Delta, Southwest, and United—saw a 15 percent increase in the use of jet fuel. Despite continual improvements in engine efficiencies, that number is projected to keep rising.

A glimmer of hope, however, comes from solar fuels. For the first time, scientists and engineers at the Swiss Federal Institute of Technology (ETH) in Zurich have reported a successful demonstration of an integrated fuel-production plant for solar kerosene. Using concentrated solar energy, they were able to produce kerosene from water vapor and carbon dioxide directly from air. Fuel thus produced is a drop-in alternative to fossil-derived fuels and can be used with existing storage and distribution infrastructures, and engines.
Fuels derived from synthesis gas (or syngas)—an intermediate product that is a specific mixture of carbon monoxide and hydrogen—is a known alternative to conventional, fossil-derived fuels. Syngas is produced by Fischer-Tropsch (FT) synthesis, in which chemical reactions convert carbon monoxide and water vapor into hydrocarbons. The team of researchers at ETH found that a solar-driven thermochemical method to split water and carbon dioxide using a metal oxide redox cycle can produce renewable syngas. They demonstrated the process in a rooftop solar refinery at the ETH Machine Laboratory in 2019.
Reticulated porous structure made of ceria used in the solar reactor to thermochemically split CO2 and H2O and produce syngas, a specific mixture of H2 and CO.ETH Zurich
The current pilot-scale solar tower plant was set up at the IMDEA Energy Institute in Spain. It scales up the solar reactor of the 2019 experiment by a factor of 10, says Aldo Steinfeld, an engineering professor at ETH who led the study. The fuel plant brings together three subsystems—the solar tower concentrating facility, solar reactor, and gas-to-liquid unit.
First, a heliostat field made of mirrors that rotate to follow the sun concentrates solar irradiation into a reactor mounted on top of the tower. The reactor is a cavity receiver lined with reticulated porous ceramic structures made of ceria (or cerium(IV) oxide). Within the reactor, the concentrated sunlight creates a high-temperature environment of about 1,500 °C which is hot enough to split captured carbon dioxide and water from the atmosphere to produce syngas. Finally, the syngas is processed to kerosene in the gas-to-liquid unit. A centralized control room operates the whole system.
Fuel produced using this method closes the fuel carbon cycle as it only produces as much carbon dioxide as has gone into its manufacture. "The present pilot fuel plant is still a demonstration facility for research purposes," says Steinfeld, "but it is a fully integrated plant and uses a solar-tower configuration at a scale that is relevant for industrial implementation."
"The solar reactor produced syngas with selectivity, purity, and quality suitable for FT synthesis," the authors noted in their paper. They also reported good material stability for multiple consecutive cycles. They observed a value of 4.1 percent solar-to-syngas energy efficiency, which Steinfeld says is a record value for thermochemical fuel production, even though better efficiencies are required to make the technology economically competitive.
A heliostat field concentrates solar radiation onto a solar reactor mounted on top of the solar tower. The solar reactor cosplits water and carbon dioxide and produces a mixture of molecular hydrogen and carbon monoxide, which in turn is processed to drop-in fuels such as kerosene.ETH Zurich

"The measured value of energy conversion efficiency was obtained without any implementation of heat recovery," he says. The heat rejected during the redox cycle of the reactor accounted for more than 50 percent of the solar-energy input. "This fraction can be partially recovered via thermocline heat storage. Thermodynamic analyses indicate that sensible heat recovery could potentially boost the energy efficiency to values exceeding 20 percent."

To do so, more work is needed to optimize the ceramic structures lining the reactor, something the ETH team is actively working on, by looking at 3D-printed structures for improved volumetric radiative absorption. "In addition, alternative material compositions, that is, perovskites or aluminates, may yield improved redox capacity, and consequently higher specific fuel output per mass of redox material," Steinfeld adds.

The next challenge for the researchers, he says, is the scale-up of their technology for higher solar-radiative power inputs, possibly using an array of solar cavity-receiver modules on top of the solar tower.

To bring solar kerosene into the market, Steinfeld envisages a quota-based system. "Airlines and airports would be required to have a minimum share of sustainable aviation fuels in the total volume of jet fuel that they put in their aircraft," he says. This is possible as solar kerosene can be mixed with fossil-based kerosene. This would start out small, as little as 1 or 2 percent, which would raise the total fuel costs at first, though minimally—adding "only a few euros to the cost of a typical flight," as Steinfeld puts it

Meanwhile, rising quotas would lead to investment, and to falling costs, eventually replacing fossil-derived kerosene with solar kerosene. "By the time solar jet fuel reaches 10 to 15 percent of the total jet-fuel volume, we ought to see the costs for solar kerosene nearing those of fossil-derived kerosene," he adds.

However, we may not have to wait too long for flights to operate solely on solar fuel. A commercial spin-off of Steinfeld's laboratory, Synhelion, is working on commissioning the first industrial-scale solar fuel plant in 2023. The company has also collaborated with the airline SWISS to conduct a flight solely using its solar kerosene.


Match ID: 16 Score: 5.00 source: spectrum.ieee.org age: 183 days
qualifiers: 5.00 travel(|ing)

X-Rays Could Carry Quantum Signals Across the Stars
Mon, 18 Jul 2022 15:07:14 +0000





Quantum signals may possess a number of advantages over regular forms of communication, leading scientists to wonder if humanity was not alone in discovering such benefits. Now a new study suggests that, for hypothetical extraterrestrial civilizations, quantum transmissions using X-rays may be possible across interstellar distances.

Quantum communication relies on a quantum phenomenon known as entanglement. Essentially, two or more particles such as photons that get "linked" via entanglement can, in theory, influence each other instantly no matter how far apart they are.

Entanglement is essential to quantum teleportation, in which data can essentially disappear one place and reappear someplace else. Since this information does not travel across the intervening space, there is no chance the information will be lost.

To accomplish quantum teleportation, one would first entangle two photons. Then, one of the photons—the one to be teleported—is kept at one location while the other is beamed to whatever destination is desired.

Next, the photon at the destination's quantum state—which defines its key characteristics—is analyzed, an act that also destroys its quantum state. Entanglement will lead the destination photon to prove identical to its partner. For all intents and purposes, the photon at the origin point "teleported" to the destination point—no physical matter moved, but the two photons are physically indistinguishable.

And to be clear, quantum teleportation cannot send information faster than the speed of light, because the destination photon must still be transmitted via conventional means.

One weakness of quantum communication is that entanglement is fragile. Still, researchers have successfully transmitted entangled photons that remained stable or "coherent" enough for quantum teleportation across distances as great as 1,400 kilometers.

Such findings led theoretical physicist Arjun Berera at the University of Edinburgh to wonder just how far quantum signals might stay coherent. First, he discovered quantum coherence might survive interstellar distances within our galaxy, and then he and his colleagues found quantum coherence might survive intergalactic distances.

"If photons in Earth's atmosphere don't decohere to 100 km, then in interstellar space where the medium is much less dense then our atmosphere, photons won't decohere up to even the size of the galaxy," Berera says.

In the new study, the researchers investigated whether and how well quantum communication might survive interstellar distances. Quantum signals might face disruption from a number of factors, such as the gravitational pull of interstellar bodies, they note.

The scientists discovered the best quantum communication channels for interstellar messages are X-rays. Such frequencies are easier to focus and detect across interstellar distances. (NASA has tested deep-space X-ray communication with its XCOM experiment.) The researchers also found that the optical and microwave bands could enable communication across large distances as well, albeit less effectively than X-rays.

Although coherence might survive interstellar distances, Berera does note quantum signals might lose fidelity. "This means the quantum state is sustained, but it can have a phase shift, so although the quantum information is preserved in these states, it has been altered by the effect of gravity." Therefore, it may "take some work at the receiving end to account for these phase shifts and be able to assess the information contained in the original state."

Why might an interstellar civilization transmit quantum signals as opposed to regular ones? The researchers note that quantum communication may allow greater data compression and, in some cases, exponentially faster speeds than classical channels. Such a boost in efficiency might prove very useful for civilizations separated by interstellar distances.

"It could be that quantum communication is the main communication mode in an extraterrestrial's world, so they just apply what is at hand to send signals into the cosmos," Berera says.

The scientists detailed their findings online 28 June in the journal Physical Review D.


Match ID: 17 Score: 5.00 source: spectrum.ieee.org age: 199 days
qualifiers: 5.00 travel(|ing)

The Webb Space Telescope's Profound Data Challenges
Fri, 08 Jul 2022 18:03:45 +0000

For a deep dive into the engineering behind the James Webb Space Telescope, see our collection of posts here.
When the James Webb Space Telescope (JWST) reveals its first images on 12 July, they will be the by-product of carefully crafted mirrors and scientific instruments. But all of its data-collecting prowess would be moot without the spacecraft's communications subsystem.
The Webb's comms aren't flashy. Rather, the data and communication systems are designed to be incredibly, unquestionably dependable and reliable. And while some aspects of them are relatively new—it's the first mission to use Ka-band frequencies for such high data rates so far from Earth, for example—above all else, JWST's comms provide the foundation upon which JWST's scientific endeavors sit.
---
As previous articles in this series have noted, JWST is parked at Lagrange point L2. It's a point of gravitational equilibrium located about 1.5 million kilometers beyond Earth on a straight line between the planet and the sun. It's an ideal location for JWST to observe the universe without obstruction and with minimal orbital adjustments.
Being so far away from Earth, however, means that data has farther to travel to make it back in one piece. It also means the communications subsystem needs to be reliable, because the prospect of a repair mission being sent to address a problem is, for the near term at least, highly unlikely. Given the cost and time involved, says Michael Menzel, the mission systems engineer for JWST, "I would not encourage a rendezvous and servicing mission unless something went wildly wrong."
According to Menzel, who has worked on JWST in some capacity for over 20 years, the plan has always been to use well-understood K a-band frequencies for the bulky transmissions of scientific data. Specifically, JWST is transmitting data back to Earth on a 25.9-gigahertz channel at up to 28 megabits per second. The Ka-band is a portion of the broader K-band (another portion, the Ku-band, was also considered).
The Lagrange points are equilibrium locations where competing gravitational tugs on an object net out to zero. JWST is one of three craft currently occupying L2 (Shown here at an exaggerated distance from Earth). IEEE Spectrum
Both the data-collection and transmission rates of JWST dwarf those of the older Hubble Space Telescope. Compared to Hubble, which is still active and generates 1 to 2 gigabytes of data daily, JWST can produce up to 57 GB each day (although that amount is dependent on what observations are scheduled).
Menzel says he first saw the frequency selection proposals for JWST around 2000, when he was working at Northrop Grumman. He became the mission systems engineer in 2004. "I knew where the risks were in this mission. And I wanted to make sure that we didn't get any new risks," he says.
IEEE Spectrum
Besides, K a-band frequencies can transmit more data than X-band (7 to 11.2 GHz) or S-band (2 to 4 GHz), common choices for craft in deep space. A high data rate is a necessity for the scientific work JWST will be undertaking. In addition, according to Carl Hansen, a flight systems engineer at the Space Telescope Science Institute (the science operations center for JWST), a comparable X-band antenna would be so large that the spacecraft would have trouble remaining steady for imaging.
Although the 25.9-GHz K a-band frequency is the telescope's workhorse communication channel, it also employs two channels in the S-band. One is the 2.09-GHz uplink that ferries future transmission and scientific observation schedules to the telescope at 16 kilobits per second. The other is the 2.27-GHz, 40-kb/s downlink over which the telescope transmits engineering data—including its operational status, systems health, and other information concerning the telescope's day-to-day activities.
Any scientific data the JWST collects during its lifetime will need to be stored on board, because the spacecraft doesn't maintain round-the-clock contact with Earth. Data gathered from its scientific instruments, once collected, is stored within the spacecraft's 68-GB solid-state drive (3 percent is reserved for engineering and telemetry data). Alex Hunter, also a flight systems engineer at the Space Telescope Science Institute, says that by the end of JWST's 10-year mission life, they expect to be down to about 60 GB because of deep-space radiation and wear and tear.
The onboard storage is enough to collect data for about 24 hours before it runs out of room. Well before that becomes an issue, JWST will have scheduled opportunities to beam that invaluable data to Earth.
JWST will stay connected via the Deep Space Network (DSN)—a resource it shares with the Parker Solar Probe, Transiting Exoplanet Survey Satellite, the Voyager probes, and the entire ensemble of Mars rovers and orbiters, to name just a few of the other heavyweights. The DSN consists of three antenna complexes: Canberra, Australia; Madrid, Spain; and Barstow, Calif. JWST needs to share finite antenna time with plenty of other deep-space missions, each with unique communications needs and schedules.
IEEE Spectrum

Sandy Kwan, a DSN systems engineer, says that contact windows with spacecraft are scheduled 12 to 20 weeks in advance. JWST had a greater number of scheduled contact windows during its commissioning phase, as instruments were brought on line, checked, and calibrated. Most of that process required real-time communication with Earth.

All of the communications channels use the Reed-Solomon error-correction protocol—the same error-correction standard as used in DVDs and Blu-ray discs as well as QR codes. The lower data-rate S-band channels use binary phase-shift key modulation—involving phase shifting of a signal's carrier wave. The K-band channel, however, uses a quadrature phase-shift key modulation. Quadrature phase-shift keying can double a channel's data rate, at the cost of more complicated transmitters and receivers.

JWST's communications with Earth incorporate an acknowledgement protocol—only after the JWST gets confirmation that a file has been successfully received will it go ahead and delete its copy of the data to clear up space.

The communications subsystem was assembled along with the rest of the spacecraft bus by Northrop Grumman, using off-the-shelf components sourced from multiple manufacturers.

JWST has had a long and often-delayed development, but its communications system has always been a bedrock for the rest of the project. Keeping at least one system dependable means it's one less thing to worry about. Menzel can remember, for instance, ideas for laser-based optical systems that were invariably rejected. "I can count at least two times where I had been approached by people who wanted to experiment with optical communications," says Menzel. "Each time they came to me, I sent them away with the old 'Thank you, but I don't need it. And I don't want it.'"


Match ID: 18 Score: 5.00 source: spectrum.ieee.org age: 209 days
qualifiers: 5.00 travel(|ing)

Pentagon Aims to Demo a Nuclear Spacecraft Within 5 Years
Thu, 09 Jun 2022 16:44:41 +0000





In the latest push for nuclear power in space, the Pentagon's Defense Innovation Unit (DIU) awarded a contract in May to Seattle-based Ultra Safe Nuclear to advance its nuclear power and propulsion concepts. The company is making a soccer ball–size radioisotope battery it calls EmberCore. The DIU's goal is to launch the technology into space for demonstration in 2027.

Ultra Safe Nuclear's system is intended to be lightweight, scalable, and usable as both a propulsion source and a power source. It will be specifically designed to give small-to-medium-size military spacecraft the ability to maneuver nimbly in the space between Earth orbit and the moon. The DIU effort is part of the U.S. military's recently announced plans to develop a surveillance network in cislunar space.

Besides speedy space maneuvers, the DIU wants to power sensors and communication systems without having to worry about solar panels pointing in the right direction or batteries having enough charge to work at night, says Adam Schilffarth, director of strategy at Ultra Safe Nuclear. "Right now, if you are trying to take radar imagery in Ukraine through cloudy skies," he says, "current platforms can only take a very short image because they draw so much power."

Radioisotope power sources are well suited for small, uncrewed spacecraft, adds Christopher Morrison, who is leading EmberCore's development. Such sources rely on the radioactive decay of an element that produces energy, as opposed to nuclear fission, which involves splitting atomic nuclei in a controlled chain reaction to release energy. Heat produced by radioactive decay is converted into electricity using thermoelectric devices.

Radioisotopes have provided heat and electricity for spacecraft since 1961. The Curiosity and Perseverance rovers on Mars, and deep-space missions including Cassini, New Horizons, and Voyager all use radioisotope batteries that rely on the decay of plutonium-238, which is nonfissile—unlike plutonium-239, which is used in weapons and power reactors.

For EmberCore, Ultra Safe Nuclear has instead turned to medical isotopes such as cobalt-60 that are easier and cheaper to produce. The materials start out inert, and have to be charged with neutrons to become radioactive. The company encapsulates the material in a proprietary ceramic for safety.

Cobalt-60 has a half-life of five years (compared to plutonium-238's 90 years), which is enough for the cislunar missions that the DOD and NASA are looking at, Morrison says. He says that EmberCore should be able to provide 10 times as much power as a plutonium-238 system, providing over 1 million kilowatt-hours of energy using just a few pounds of fuel. "This is a technology that is in many ways commercially viable and potentially more scalable than plutonium-238," he says.

One downside of the medical isotopes is that they can produce high-energy X-rays in addition to heat. So Ultra Safe Nuclear wraps the fuel with a radiation-absorbing metal shield. But in the future, the EmberCore system could be designed for scientists to use the X-rays for experiments. "They buy this heater and get an X-ray source for free," says Schilffarth. "We've talked with scientists who right now have to haul pieces of lunar or Martian regolith up to their sensor because the X-ray source is so weak. Now we're talking about a spotlight that could shine down to do science from a distance."

Ultra Safe Nuclear's contract is one of two awarded by the DIU—which aims to speed up the deployment of commercial technology through military use—to develop nuclear power and propulsion for spacecraft. The other contract was awarded to Avalanche Energy, which is making a lunchbox-size fusion device it calls an Orbitron. The device will use electrostatic fields to trap high-speed ions in slowly changing orbits around a negatively charged cathode. Collisions between the ions can result in fusion reactions that produce energetic particles.

Both companies will use nuclear energy to power high-efficiency electric propulsion systems. Electric propulsion technologies such as ion thrusters, which use electromagnetic fields to accelerate ions and generate thrust, are more efficient than chemical rockets, which burn fuel. Solar panels typically power the ion thrusters that satellites use today to change their position and orientation. Schilffarth says that the higher power from EmberCore should give a greater velocity change of 10 kilometers per second in orbit than today's electric propulsion systems.

Ultra Safe Nuclear is also one of three companies developing nuclear fission thermal propulsion systems for NASA and the Department of Energy. Meanwhile, the Defense Advanced Research Projects Agency (DARPA) is seeking companies to develop a fission-based nuclear thermal rocket engine, with demonstrations expected in 2026.

This article appears in the August 2022 print issue as "Spacecraft to Run on Radioactive Decay."


Match ID: 19 Score: 5.00 source: spectrum.ieee.org age: 238 days
qualifiers: 5.00 travel(|ing)

Filter efficiency 97.386 (20 matches/765 results)